Teens have loads of energy and spare time on their hands.
Instead of always playing video games, why not step away from your screens and try some of these fun and crazy things as a teenager.
As long as you don't take things too far, you shouldn't get into trouble.
Don't be afraid to do something unusual and out of your comfort zone, like sending something crazy to your enemies in the mail.
Below are some crazy things to do as a teenager that are super fun.
📢 You might also enjoy reading:
Crazy Things To Do With Friends
Grab your friends and let loose. Here are crazy yet fun things you can do together.
Prank your teacher.
Join a color run.
Plan a double date and have lunch at school.
Spend a night in a haunted house.
Shoot a music video with your phone.
Write & produce a short film with friends.
Start a food fight.
Bury a time capsule with friends to dig up in five years.
Pass extremely spicy snacks to each other in the middle of class.
Play tag at night with friends.
Camp in the backyard and play some camp games.
Make friendship bracelets and gift them to each other.
Organize a garage sale together.
Plan a thrifting challenge to buy specific items on a budget.
Have a baking marathon and select a winner.
Build a fort outdoors and sleep in it.
Host an all-nighter movie night
Sleep under the stars all night.
Start a YouTube channel.
Talk in a foreign accent all day.
Make crafts and sell them online.
Host a karaoke party in school.
Go to a magician's show and learn some tricks.
Build furniture together.
Have a digital detox.
Make a scrapbook of your favorite school memories.
Write inspirational quotes and stick them on random car windshields.
Participate in a flash mob.
Time Capsule Stainless Steel Waterproof Container
Crazy Things To Do With Your Best Friend
Unleash your cheeky self and bring your best friend along. These ideas will bring you closer and create a memorable experience for both of you.
Play a board games marathon and bet on who will win.
Go on amusement park rides together from when it opens to closing time.
Knock at someone's door and run away — also known as Ding Dong Ditch.
Drive in the neighborhood and hoot and wave at people walking by.
Ask for directions and go the other way.
Stop people on the streets for a high five.
Ask people to sign a fake petition.
Go pretend shopping in a high-end store.
Buy all the ice cream flavors available in an ice cream shop.
Prank call your friends. 🤓 Suggested reading: Can You Get In Trouble For Prank Calling?
Do complete makeovers on each other.
Get matching piercings – find out "how old do you have to be to get a nose piercing?"
Do a gifting challenge to see who can buy the best gift on a budget.
Blow kisses or wink at random strangers in the streets.
Do a karaoke faceoff.
Go to Disneyland for a day.
Do a movie marathon.
Swap your names for a day.
Instead of walking, skip everywhere instead.
Wear matching outfits and walk together.
Have a staring concert.
Draw each other's faces on a canvas.
Hold a virtual picnic.
Interview each other.
Write letters to your future selves.
Create crazy bucket list ideas.
Take a road trip together.
Make detox teas together.
Start a new hobby.
Crazy Things To Do At Night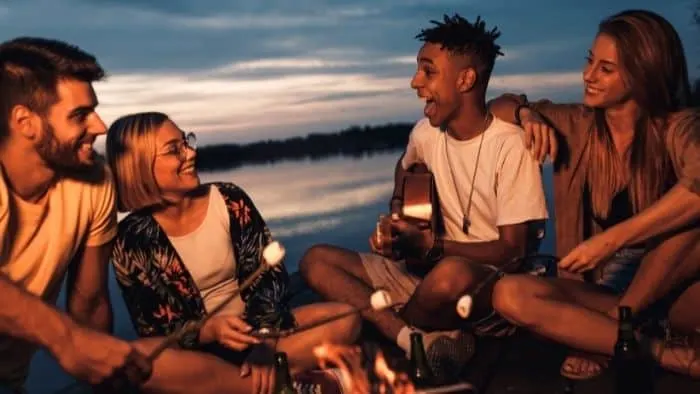 Take advantage of being mischievous at night when you won't' have to worry about drawing too much attention to yourself.
Meet up with friends at the lake.
Go skinny dipping at night.
Dance in the rain at night.
Play flashlight tag.
Take a boat ride at night.
Sing out loud on the streets.
Blast music on your phone and dance outdoors.
Walk into a restaurant just before they close.
Go pretend shopping at the mall at night.
Light the pool area with fairy lights.
Start an outdoor concert with your friends.
Start a water balloon fight in the dark.
Have a glow-in-the-dark party.
Have a Nerf Gun war with friends in a parking lot at night.
Try and put together a 1000 piece puzzle in low light.
Start a pillow fight.
Attend a music festival.
Get a secret night job.
Go on a ghost tour.
Play hide and seek.
Do a scary makeup look.
Have a trampoline sleepover.
Go stargazing and stay up to watch the sunrise.
Crazy Things To Do With Your Boyfriend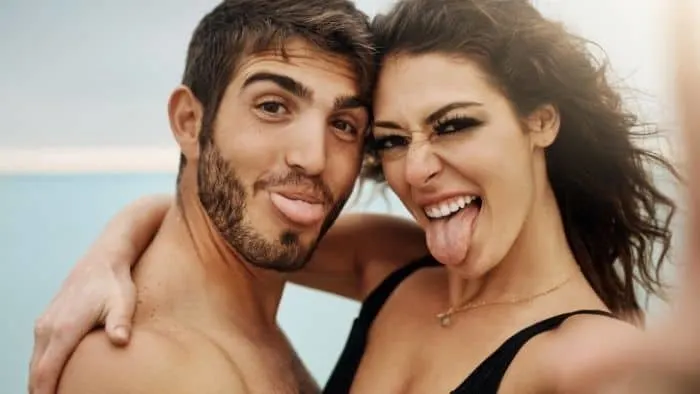 These ideas can build your connection with your boyfriend while having fun.
Have a bowling competition.
Play a cute pank on your boyfriend.
Plan a romantic picnic at the park in the middle of the day. ❤️Suggested reading: Picnic Date Ideas (Romantic Ideas for Couples)
Plan a midnight picnic.
Go for a fancy wine tasting date (age appropriate only).
Go stargazing away from home.
Wear each other's items of clothing.
Skip classes and spend the whole day together. If you're a senior, then join Senior Skip Day.
Dress up and go on a fancy date.
Do a puzzle challenge.
Write him a love letter to make him cry and mail it!
Go on a treasure hunt together, or try this Selfie Scavenger Hunt.
Go on a bike ride at night.
Draw weird pictures on the sidewalk with chalk.
Get matching tattoos.
Learn a new skill together.
Visit a cemetery together.
Build something together and sell it.
Learn how to make ice cream.
Go ziplining.
Visit a new town together.
Read each other's zodiac signs and see if you agree.
Ice Cream And Frozen Yogurt Maker
Crazy Things To Do At Home
Take creative photos of random items around the house.
Record secret videos of everyone at home.
Have a solo fashion show in your room.
Dance to your favorite music.
Hide your sibling's items and pretend you haven't seen them.
Create posters and stick them on walls.
Replace photos in frames and wait to see if anyone notices.
Stick googly eyes all over the bathroom.
Come up with rules and stick them on your bedroom door.
Mix everyone's stuff up.
Take everyone's orders and cook their preferred meals.
Get innovative and build something from scrap.
Start a DIY decor project—check out these crazy boho bedroom decor ideas.
Make mocktails and open a home bar.
Host a talent show and play the judge.
Keep quiet all day; don't respond to anyone.
Recreate a recipe from a cooking show.
Teach your family a popular dance.
Convince your parents to make TikTok videos with you.
1620pcs Googly Wiggle Eyes Self Adhesive
Crazy Things To Do At A Sleepover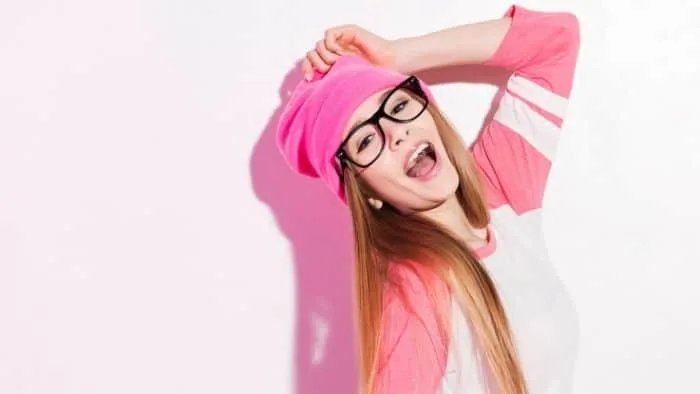 The best way to make sleepovers more fun is to go a little crazy with your friends. Here are some ideas.
Recreate popular nail art designs.
Make your own slushies.
Pitch a tent and sleep outside.
Rearrange the host's room.
Decorate phone covers with nail polish.
Set up an outdoor hangout spot and spend the night outside.
Start a bonfire and roast marshmallows.
Run a pizza-making challenge.
Create chop-stick hairstyles.
Take measurements of your bodies.
Play dress up and do a fashion show in the bedroom.
Do a complete skincare routine.
Create a DIY face mask or body scrub.
Braid colored strings into each other hair.
Raid the host's closet and hide some items.
Play the floor is lava all night.
Do each other's makeup with a blindfold on.
Exchange apps and snoop.
Brainstorm a business you could start.
Take a virtual tour of a place.
Research ghost houses near you.
Build props and take selfies in front of them.
Dye your hair a random color.
Learn how to belly dance together.
Play fun games.
Create GIFs.
Design DIY phone pop sockets.
Take a personality test together.
Crazy Things To Do With Your Girlfriend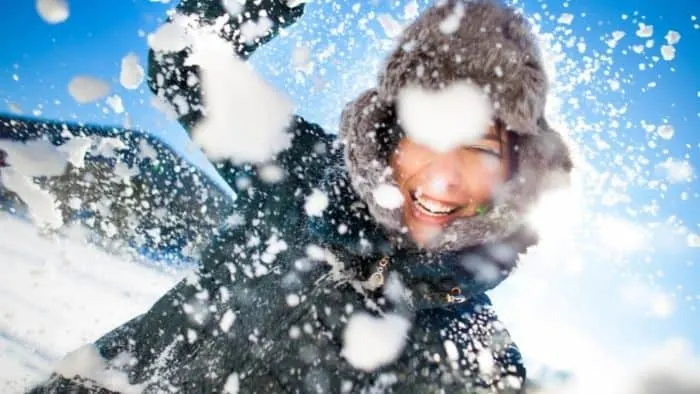 Forget the fancy dates and explore crazy ways to have fun with your girlfriend. Below are some things you can do.
Visit open houses for fun.
Watch a foreign movie without subtitles.
Do a food critic challenge visiting various places sampling the same type of food.
Rate wines and give them scores.
Compete in a burger contest.
Take a salsa dance together and dress up for it.
Watch the sunset together from a high vantage point.
Plan a berry picking date—or check out these first date ideas for teens.
Visit the zoo and give the animals names.
Visit an art gallery and pretend to be interested in buying the art.
Go to a water park and spend the entire day there.
Pick out each other Halloween costumes.
Visit a corn maze.
Have a snowball fight.
Visit the farmer's market and inquire about the produce.
Make kombucha together.
Come up with a teenage bucket list for each other.
Recreate your first date together.
Pretend to be strangers in public.
Pretend to have a fight in front of your friends.
Crazy Things To Do When Bored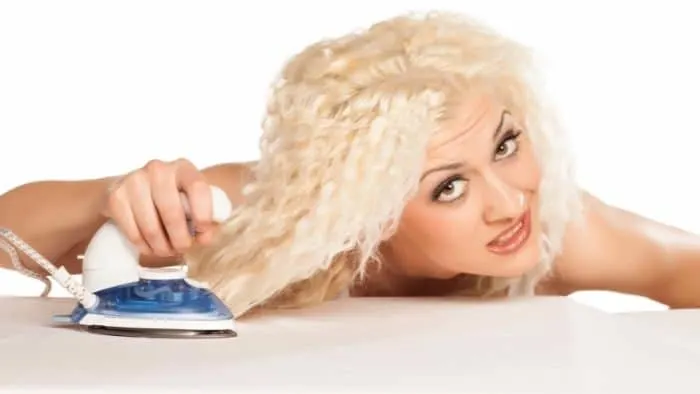 Get creative and kill boredom with these ideas.
Go through old photos and recreate some.
Organize or redo your bedroom.
Take a walking tour of your town alone.
Enter a competition online.
Go on a shopping spree.
Fill your room with balloons and pop them.
Go jumping on a trampoline park.
Write a letter to your friend and mail it to them.
Reverse tie-dye a shirt.
Paint or decorate your shoes.
Learn how to make a money origami animal or flower.
Write a love letter to yourself and keep it to read later in life.
Book a dance class and meet new people.
Take a foreign language class online.
Find creative things to make on Pinterest.
Stuff a bottle with kind notes for your friend.
Call a random number and prank them—try these prank call ideas.
Send 'claim your prize' to your contacts.
Compliment everyone you see.
See if you can fit in the fridge, pantry, or any crazy hiding place.
Cut your hair and make a fringe.
Pick a new hairstyle & visit the hairdresser. Check out: Hairstyles For Teenage Girls & Haircuts For Teenage Guys
Use tape to make funny faces and take selfies.
Try to catch a falling leaf.
Start a blog.
Write a letter to your grandparents.
Walk around in the street eating cereal in a bowl.
Learn how to wheelie on your bike.
Volunteer at a shelter or food kitchen.
Start a journal.
Crazy Things To Do Around The World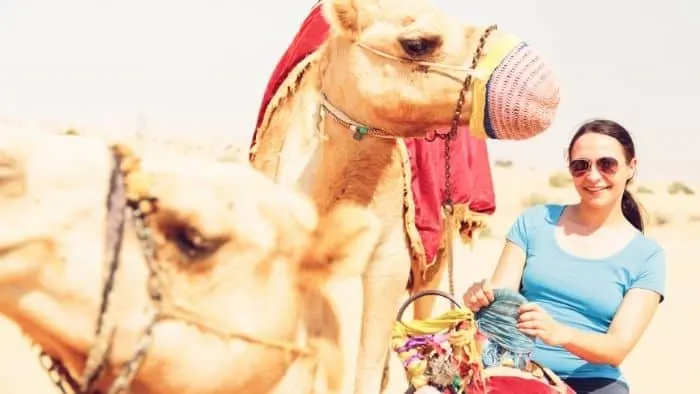 If you want to have a fantastic experience traveling, make sure you try at least one of these crazy ideas. Add them to your teen bucket list and tick them off one by one.
Book a one-way ticket to a bucket-list destination.
Go camping in Antarctica.
Go skydiving.
Go bungee jumping.
Go rock climbing.
Go ziplining.
Book a hot air balloon.
Climb one of the tallest mountains.
Swim with the dolphins in the sea.
Learn how to surf.
Ride camels in the desert.
Go white-water rafting.
Jump off a cliff into the ocean.
Take a scary roller coaster ride.
Plan a trip around the world.
Go backpacking for a few weeks.
Plant a tree in a foreign country.
Visit a world-rated restaurant.
Stay in a treehouse with an adventurous friend.
Go deep-sea fishing.
Build an igloo.
Watch the northern lights.
Crazy Things To Do At The Beach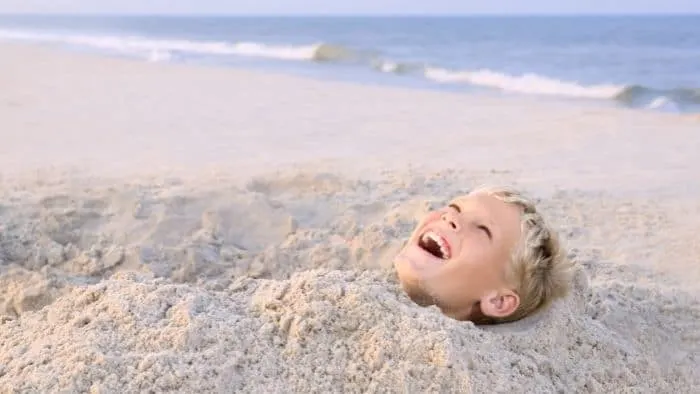 Skip the sunset and swimming in the ocean and try these crazy things. You might look insane, but isn't that the point?
Build a giant sandcastle.
Sing a song out loud and create a performance.
Dig a huge hole on the beach and hide in it.
Ask everyone to collect shells and give them to you.
Pretend to be a crab and go after people on the beach.
Set up a beach volleyball game and invite strangers to play with you.
Wear a pirate's costume and pull a fake accent.
Hold a pair of binoculars, pretend to have found something, and point.
Pretend to be selling tickets to access the beach and approach everyone on the beach.
Bury your friends neck-deep in the sand.
Make beach badges and make everyone buy one to stay on the beach.
Carry fake dead fish and chase after people wildly with one in your hand.
Do poses as if you are having a beach photoshoot.
Ask a stranger to take photos with you.
Run wildly, pretending to have been bitten by a crab.
Try parasailing.
Make a presentation on conservation to the other people on the beach.
Paint rocks on the beach.
Crazy Things To Do At A Party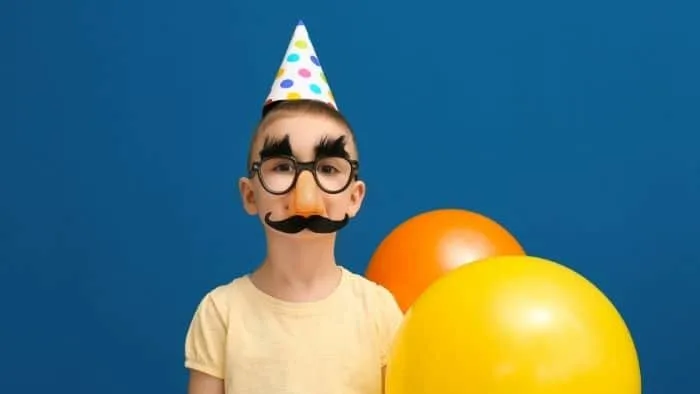 You can be extra at parties, but that calls for crazy ideas that will get you out of your comfort zone. Below are some things you can try at your next party.
Sing out loud.
Take photos of people eating.
Interrupt the host speaking.
Dance offbeat.
Wink at strangers at a friend's party.
Wave at everyone that looks in your direction.
Host a video games challenge.
Make anklets for everyone.
Ask to bite everyone's food.
Run a bar and serve the drinks.
Order people around with a walkie-talkie.
Tie chairs together and watch people get stuck together.
Hide cutlery and help the host look for them.
Steal the house keys and hide them.
Draw the faces of your friends at a party.
Put plastic wrap on a doorway and wait for people to walk in.
Fill up balloons with paint and fight with them.
Cut toilet paper pieces and spread them all over the house.
Pop water balloons on your friends' heads.
Give high-fives to everyone that comes in.
Prank people to look at something in the sky.
Do the invisible rope prank.
Start a bonfire and host a garden party.
Wrap each other in bubble wrap.
Dress like a secret service agent and spy on people at a dinner party.
Recreate a scary movie with your friends, imitating your favorite movie characters.
Start the birthday song before it is time.
🤓 You might also enjoy reading White Lie Party Ideas
Teenage life should be filled with many friends having fun and doing crazy things together. Apart from the usual activities that teenagers do in daily life, there are some crazy bucket list ideas that can make your social life more exciting. I hope you've discovered some additional ideas and activities for teens that you'll enjoy doing.