There are no two words that fill parents with more dread than "teenagers dating".
Parents must remember that teens only get one shot at their first date, so they want it to be special and memorable.
When deciding on a first date idea there are many things a teenager must consider such as parental permission, budget, transportation needs, curfew times, and their date's interests.
Below are some first date ideas for teens and parents to discuss together.
Hopefully, you'll find an idea that suits your budget and meets with everyone's approval.
Let's talk about some ideas for your perfect first date.
Confused about how to get the conversation started on your first date? Then check out:
First Date Ideas For Teens In The City
Thrift Store Shopping
Thrift stores have plenty of potential for a fun and creative date night.
The goal could simply be: "to see who comes out with the best or worst outfit".
Alternatively, you can choose outfits for each other.
You can also have a scavenger hunt to find the best items for a certain look, for example: "60s hippie style".
Decide on a budget upfront (e.g. $15) to add an extra level of difficulty to the challenge.
If you don't want to spend any money then take pics of each other in the outfits, and have friends or family judge the winner(s) when you get home!
Watch the couple below try out a thrift store date night below:
See A Comedy Show
First dates can be an awkward experience but a comedy show is a great way to break the ice. Everyone loves to bond over a couple of laughs.
Just make sure that you know your date's sense of humor before choosing a show.
You don't want to end up in a situation where the jokes make your date feel uncomfortable.
On the other hand, a comedy show can also be a great test of your date's sense of humor and your compatibility as a couple.
If you have a comedy club in your area, then check to see if they offer student discounts.
And remember not to sit in the first row!
Take Dance Lessons
Dance class might sound like an unusual place for a first date, especially if you feel like you have two left feet!
There is something extremely romantic about dancing that many couples cannot resist.
The combination of music, self-expression through movement, and exercise that's sure to release those feel-good endorphins.
You don't even need to have any experience because the goal of classes is for you to learn and improve together. At the very least you can have a good laugh about it if you mess up.
Dancing offers a great chance to build chemistry and intimacy with each other.
If you'd prefer to stay at home then you can try online dance classes that have become very popular recently.
Below are 5 easy dance styles that are perfect for beginners:
Waltz – a slow, smooth, and flowing dance style that uses only 4 steps. The Waltz will make you feel like a prince or princess at the ball.
Foxtrot – a beautiful dance that is characterized by long, continuous, flowing movements.The Foxtrot may look similar to the Waltz but it is danced to upbeat big band music.
Swing – a speedy, fast-paced dance where you can add your own personal style and flair.
Rumba – a seductive and sensual dance from eastern Cuba with two quick side steps and a slow forward step.
Cha Cha – a fast, rhythmic ballroom dance from Latin American made up of 3 steps and a shuffle, danced in 4/4 time – so it's fun and easy to learn!
Try An Escape Room
Escape rooms provide a truly unique experience for a first date. Why go to a movie when you can feel as if you're in one?
The idea behind an escape room is that you get locked in a room. Then you must find hidden clues and solve puzzles to try and escape the room before your time is up.
Your goal might be to save the world and with a ticking clock, the escape room is sure to get your blood pumping.
Escape rooms need more than just skills; they also require teamwork to beat the clock.
During this date night activity, you'll find out how well you work under pressure as a couple. You'll also quickly find out if your communication styles are a match.
If you don't live in a big city with an escape room nearby then you can also play this game at home!
The escape room game below includes 4 different rooms to choose from with a play time of 60 minutes each:
Visit A Used Bookstore
If you're a couple who loves to read then you might want to visit a used bookstore together.
Bookworms who love books will have no shortage of topics to discuss while sharing their favorite books with each other.
It also keeps things casual so it'll be low pressure for both of you.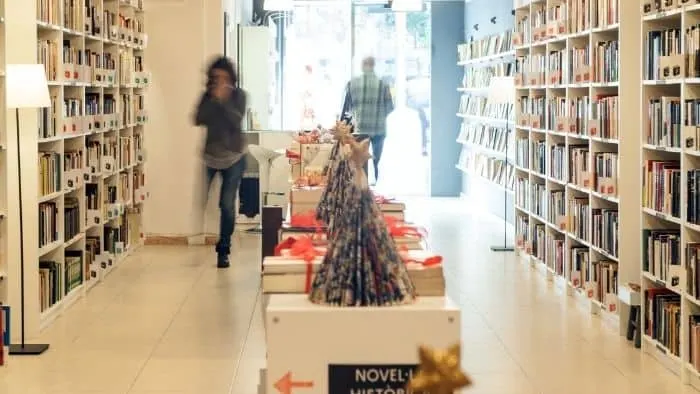 Below are some bookstore activities to keep your date interesting:
Try a scavenger hunt where you find a book, then share it with your date and tell them why they'll love the book you chose.
Try to find five of your favorite books and then tell your date about them.
Find five random books, then together try to guess the plot based on the title and cover alone.
Find a cookbook and discuss your favorite recipes.
Go to the travel section and discuss your ideal holiday destinations.
If this first date idea needs some spicing up then pair it with coffee, dinner, or a walk downtown afterwards.
Attend A Live Sports Event
Do you both love sports or a particular sports team?
Then watching a live sports game can be a great first date idea because the casual atmosphere of the game will help you both to relax.
When you're at the game, surrounded by fellow sports fans, you'll both feel the excitement and adrenaline of the crowd.
Sporting events offer a great bonding experience where you both get to cheer for your favorite team.
The game will also give you plenty of conversation starters by commenting on the in-game action.
If you don't have the budget for a professional sports game then you can attend a high school football game or a little league game.
Below are some of the pros and cons of four popular sports for your first date night:
Baseball Game First Date
Baseball tickets tend to be cheaper and are less likely to sell out immediately than other sports.
The games are a lot quieter so your conversations won't be drowned out by the crowds.
The game is slower-paced which means that you won't have to constantly focus on the game. This will give you a chance to just talk with each other.
Basketball Game First Date
Basketball games tend to be shorter than other sports so it's less of a time investment for the date.
Games often have giveaways that can add to the excitement of the game.
Games are fast-paced which means that they won't be boring!
Football Game First Date
Football is the most popular sport which means there's a better chance your date might like it.
Football games play through almost any weather so they're less likely to be canceled.
Games have a lot of breaks in between and you'll have plenty of time to talk.
Hockey Game First Date
Hockey games tend to be more expensive than other sports.
Games are fast-paced and exciting!
There are lots of rules to learn and discuss which can keep the conversation going.
Work On An Art Project
If you're a creative teen then art is a wonderful way of expressing yourself without any social expectations or peer pressure.
If your date is also interested in arts or crafts then this could be an excellent opportunity to bond over a creative project, to get your hands dirty, and see where the night takes you.
Couples who bond over a common interest are happier than couples who don't. This is because spending time on something that you're passionate about releases endorphins in your brain. These feel-good chemicals create positive feelings and reduce anxiety.
Some art project ideas for your date are to:
Paint a mural together
Work on a canvas painting together
Join a pottery class
Get some craft supplies to decorate clothing or shoes
Venture out into nature with cameras & compare the photographs you take
Not only will you share your passion with each other, but you'll also learn from each other and bond over an activity that you both love.
Here are some easy art projects to help you relax & de-stress:
Volunteer At A Pet Shelter
Volunteering at a pet shelter is another great first date idea for teens, especially if you're both animal lovers.
Pet shelters are always in need of volunteers to assist them.
You might be asked to walk the animals, groom them, feed them, and provide some much-needed love and affection.
Volunteering will give you a chance to form bonds with abandoned pets (and with each other) while helping out the community.
If you're unsure about your date then this could be a great way to see how they respond to animals.
Watch A Movie
Movies are the go-to idea for a first date and for good reason. Movies are a low-pressure and simple option for a date. It's a date that's not too serious and doesn't require much planning.
Apart from going to a regular cinema, you can also try an open-air outdoor cinema or a drive-in movie theatre. These are both quite unique experiences that allow you to bring your own blankets, pillows, and snacks.
If you want to personalize your experience even more, then you can set up a movie night at home on a big screen or projector.
Check out this outdoor inflatable mega projector screen:

Make sure you've got a good sound system, or set up multiple bluetooth speakers to create a surround sound effect.
At home, you can go all out on making some awesome movie night snacks to impress your date.
Plus you can set up a super cozy and comfy area with blankets and pillows to lounge on while you watch.
Pick your movie(s) carefully – will you watch a comedy for a fun atmosphere to just enjoy a good laugh, or will you go for something a bit more artsy and serious to stimulate a great discussion?
Plan A Karaoke Night
Singing karaoke can be a great way to break the ice on a first date. You don't even need to be all that good because karaoke is just about having fun.
You could go to a karaoke bar if you have one nearby, or you can set up a karaoke night at home.
The Bluetooth karaoke microphone below works as a 3-in1 speaker, microphone, and recorder.
Connect it to your phone or PC via Bluetooth and pick any music on your device. This way you can both pick songs that you love.
There are also some great karaoke channels on YouTube that show the song lyrics on screen while you sing. The AweLyrics channel is one we really enjoy:
Spice things up by choosing songs for each other, choose random songs, sing a duet, or pick a song you've never heard.
This date is a great way to break the ice, to laugh and bond over the music you both like, and even to impress each other!
Visit A Museum
Although museums have a reputation for being boring, they can be a great first date idea for teens.
While sophisticated, visiting a museum is normally very affordable plus many museums offer discounts to students.
Once inside, you won't have a shortage of things to talk about with all the exhibits to explore.
During this date you'll find yourself chatting and discussing for hours, learning from each other just as much as from the exhibits.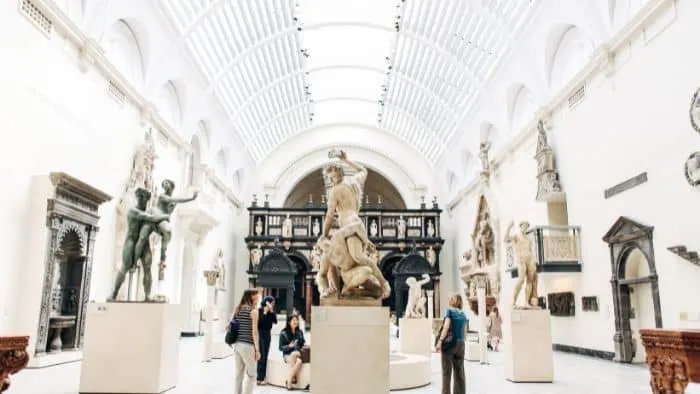 There are a few different types of museums to pick from:
Art Museums: For creative types, you'll have a chance to admire great works of art.
Natural History Museums: great if you're interested in learning about animals, plants, and the world around you.
Interactive Museums: some museums include virtual reality exhibits that bring exhibits to life in new and interesting ways.
Pick one where you think you'll have the most fun & go for it!
Play Mini Golf or Putt-putt
Mini golf can make the perfect date because it's both fun and challenging without being too serious.
In fact, being bad at the game is a great way to break the ice!
This is also a great opportunity to spice things up and show off your fun side.
Decide on different challenges, then pick one at random before each hole:
Play with the club upside down (use the wrong end of the club)
Play with your back towards the hole
Use your club as a pool cue
Play while sitting on the ground
Play with your foot or hand instead of the club
The final shot into the hole must be blown in (get on your hands & knees and blow the ball!)
Play while standing on one foot
Play with your non-dominant hand
Play truth or dare – the loser gets to tell a truth or to complete a dare
This is a really fun first date idea for teens that can be both goofy and competitive!
Go Ice Skating
Even if you're not so good at skating, you can still have a blast on the ice.
It can be a good idea to match your skill on the ice, in case the good ice skater gets bored.
I suggest that at least one of you is more competent on the ice so that you can help your date learn.
If you're the more skilled ice skater then you might enjoy the opportunity to teach your date and have them fall into your arms.
Remember that ice skating is not an excuse to show off.
Ice skating is an opportunity to stick together and break the physical contact barrier by holding onto each other for extra support.
Plus the slips and falls give you something to talk about and it can be very entertaining!
How your date reacts to a fall can teach you a lot about their personality – are they compassionate, competitive, or do they like to tease?
When you're ready to take a break, get some hot chocolate at the snack bar and have a good laugh discussing your goofs on the ice.
Go Bowling
Compared to most sports, bowling is very casual and easy to play.
You can enjoy some friendly competition as well as some laughs when you mess up.
Simple things like a high five after a good move or a hug after a game can also help build a connection.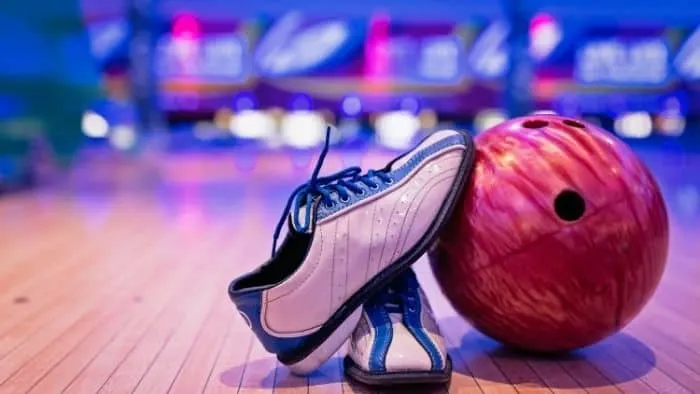 However, your date might take the game a bit more seriously.
This can provide some insight into their personality – you'll find out how they deal with defeat and competition.
If you get tired of playing, most bowling alleys also offer other activities like pool tables, arcade games, or snacks, and comfort food.
Go For A Walk In The Park
A walk in the park is possibly the most relaxed way to get to know someone.
Walking is a natural mood enhancer due to the endorphins released by your brain.
So you're both more likely to have a good time!
When you're walking there is much less pressure because you're not sitting across from your date being forced to make eye contact.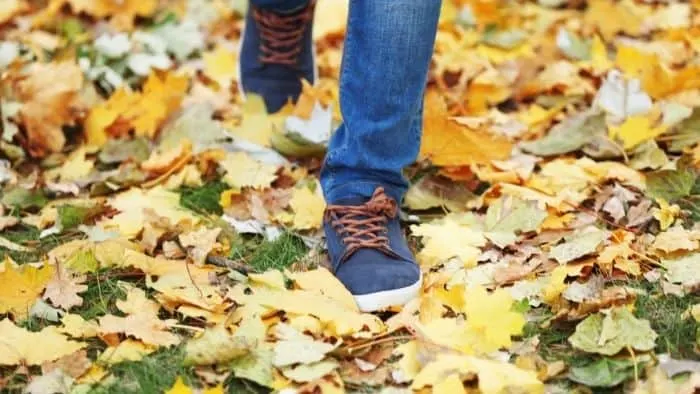 Some parks might give you the opportunity to feed some birds, play a game of chess, walk through a small market, or enjoy a delicious snack from a food truck.
It's a great way to find out about the area and experience things you might not have planned.
Don't forget to take some photos with your phone and send them as a memento afterwards.
Go Restaurant Hopping
New restaurants are popping up in every city all the time.
You can discover new takes on existing cuisine or something entirely new like fusion restaurants that combine elements of different culinary traditions from different countries or cultures.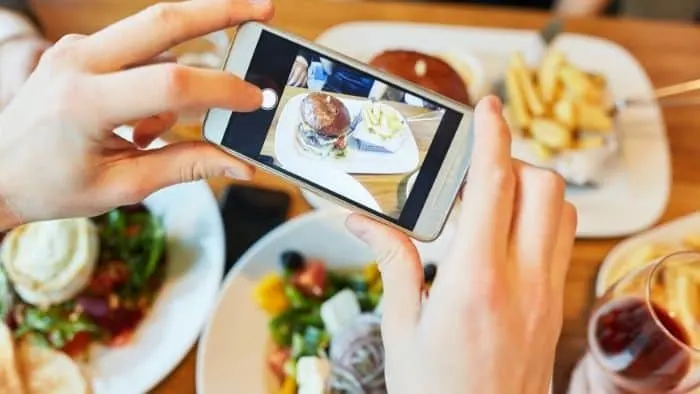 The first step is to pick a neighborhood and make a list of restaurants that you'd like to visit (check to see which restaurants require a booking).
Pick three restaurants, one for each course – appetizer, main meal, and dessert.
Make sure you have an app like Zomato on your phone so that you can discuss the menu and reviews with your date.
How will you get around? Is everything within walking distance, or will you need an Uber?
Map out the best route before you start, or play it by ear and explore without a set plan.
Sit at the bar to avoid the wait for your table and enjoy each other's company!
Attend A Live Concert
There is nothing like the thrill of seeing a live band.
This date idea will allow you to bond over a universal language that we all understand – music.
Take your date to see their favorite band, or if there is a new band in town then get adventurous and experience something new.
You're in luck if you both have similar tastes in music.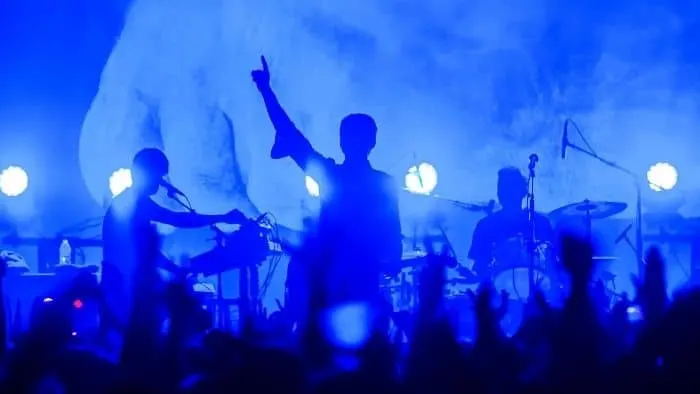 Make sure you book the tickets in time, and print them out or have them ready on your phone.
Often you'll need to grab a bite to eat beforehand because food options at the concert are often not the best.
At the concert, you can also sing and dance with each other and jam along with the band without looking silly because everyone else is doing it with you!
And don't forget to pay your date some attention with a spontaneous hug or kiss.
Take some pics of both of you together, or a video of your favorite song, and share on social media after the event.
Enjoy A Picnic
A picnic remains a simple and hassle-free first date idea for teens.
It's probably as casual as you can get. There are no reservations to make or schedules to keep.
Instead, bring some easy finger foods and a comfortable blanket that comfortably fits two.
That already sounds awesome but you can mix it up with some fun games like truth or dare.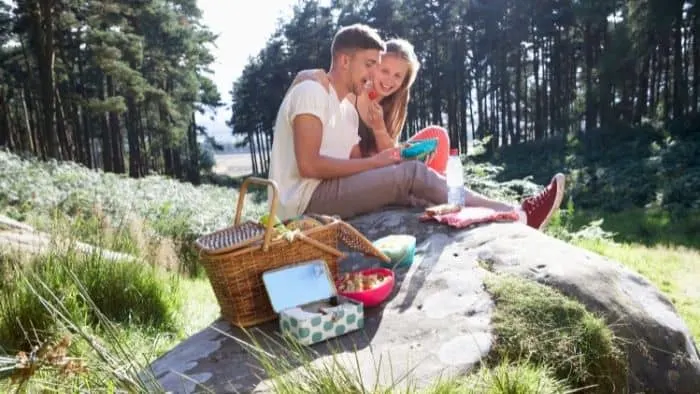 You can also try some fun outdoor games like bat and ball, badminton, frisbee, ring toss, or cornhole.
Choose the right spot and you'll have the chance to explore the area if you're feeling adventurous.
Or if you just want to relax, then you can enjoy the magical scenery.
❤️Suggested reading: Picnic Date Ideas (Romantic Ideas for Couples)
Relax At The Pool
Nothing beats relaxing by a swimming pool during the summer months. It's a great way to stay refreshed and can be very laid-back.
This is definitely not a conventional first-date idea. You or your date might not feel comfortable around each other in less than normal clothing.
If, however, your date is a swimmer or you've already spent some time together at the pool or on the beach, then this might be a great first date idea for you.
Often pool parties involve a couple of friends so this might also work out better as a double date idea.
Any date will be more fun with the details well-planned beforehand.
Make sure you have enough snacks and drinks available. You could enjoy grilling outside or share take-out from your favorite restaurant.
Try some of these fun pool party hacks:
Pool games and accessories are a must to ensure everyone has an awesome time.
Anything that floats, skips or bounces off the water will work!
Below are some ideas to get you started:


Go On A Bike Ride
Getting on a bike is a great way to get out into the world to explore.
Just make sure that your date is open to getting a bit of exercise and feels comfortable on a bike.
If this is the case then a first date on a bike can make for the perfect bonding experience.
As mentioned previously in this article, your brain releases endorphins when you move your body. This leads to feelings of well-being which will mean that you'll enjoy each other's company more.
Make sure that you have a route or a couple of destinations planned out beforehand.
You can head out to explore the city, head to your favorite viewpoints or the local park.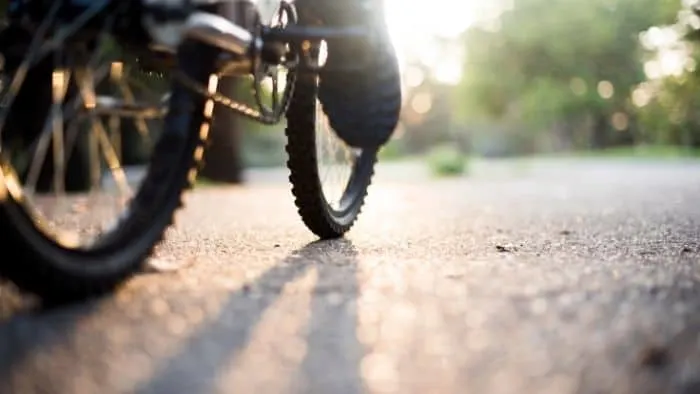 Unless you're both hardcore cyclists, remember that you want to keep the focus on the date and not the cardio.
Keep the trip low-stress by staying off busy roads and highways. Of course, gravel and dirt roads might also provide too much of a challenge depending on the terrain.
Focus on an easy and enjoyable ride where the focus is on the experience and the places you visit.
Mix things up a bit and hire a tandem bike – it's a bit like dancing where you both have to work together and learn to trust each other.
Don't forget to take water, and some extra cash if you decide to stop for a snack or some ice cream!
At-Home First Date Ideas For Teens
Many of us prefer staying home, especially since the pandemic.
If you feel comfortable enough to invite your crush over to your house for a first date, then go for it!
This can be an awesome way to impress them with your skills and planning abilities.
Plus because it's your home you can ensure that everything runs according to plan and is "just right".
Make Dinner Together
Why go out to a dinner date when you can make it right at home?
These days you can easily find many awesome recipes online.
Show your thoughtfulness by surprising them with a dish they love.
If you know their taste in cuisine, then impress them with a new dish that they've not tried before.
Here are some romantic dinners you might like to try:
If you both love cooking, then get into the kitchen and cook together!
This is a great way to build communication and teamwork because you're working towards a common goal.
Some tips to ensure your home dinner date is a success:
Keep the menu simple
Try to cook things you're familiar with
Have a backup in mind
Get a store-bought dessert to take off some of the pressure
Game Night
Board games can make for an awesome night of getting to know each other.
Try a double date with friends for a more relaxed atmosphere. This will also allow you to work together as a team and build a sense of camaraderie.
Enjoy each other's company with some easy finger snacks and drinks available for refreshment.
Play old favorites like Backgammon, Monopoly, or Uno.
You could also simply pull out a deck of cards to play games like blackjack, gin rummy, slapjack, or speed (AKA spit or slam).
Here are some more games we recommend:


Study Date
Study dates are possibly one of the lowest stress date options available exactly because they don't seem like dates.
A study date can be an easy option to "test the waters" before taking the plunge and asking for a more formal date.
Remember to stick to study mode but keep things light and fun.
This type of date is all about spending one-on-one time with each other.
Plus you'll be actively helping each other and working towards a common goal.
You're now part of a team that requires clear communication and close cooperation.
By helping each other, you will get to know each other a bit better and possibly build some chemistry.
Some tips for your study date:
Find somewhere quiet and private. Not only because it'll be easier to study, but it might also make things a bit more romantic.
Make sure to balance your time between studying and relaxing. Think of some fun things you can do in between to help you recharge and relax.
Have some snacks and drinks available
Video Games
Though most parents might think this is a terrible idea, for many teens a date night bonding over video games might sound awesome!
Of course, you should both ideally be gamers, so the first step is to ensure your date enjoys gaming.
The next step is to pick the games you'll be playing, and again make sure you have games available that appeal to your date's taste.
It's a great idea to have several options available, and remember to have them downloaded beforehand so that they're ready to play.
You can play taking turns, against each other, or as a team against friends.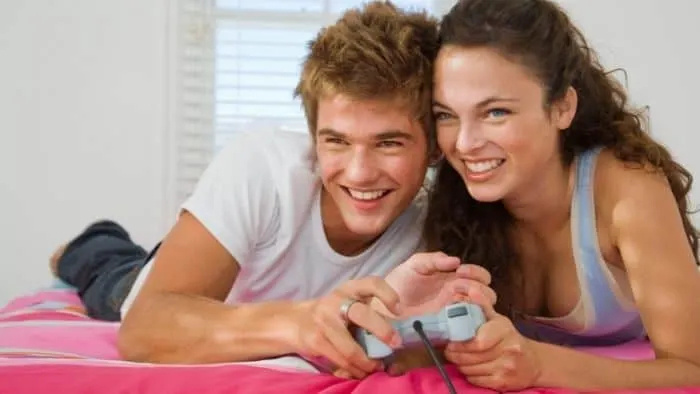 All these options will allow you to get to know each other better and how you react in different situations.
Different game types you might enjoy:
Multiplayer Games – how well do they handle competition and losing?
Team-based Games – how well do you communicate and work together?
Puzzle Games – see how your date thinks and solves problems
Arcade Games – discover their skill level and how competitive they are
Sandbox or Open-world Games – find out how creative they are in different situations
Remember to have some snacks and drinks available, make sure that you have all controller batteries charged, and don't be too serious – this is all about having fun.
Home Workout Date
Do you both love working out? Then a home workout date might be for you!
Bonding over some more intense exercise will release endorphins and adrenaline. This will boost energy, mood, and promote positive feelings.
If you don't have any exercise equipment at home then you can find loads of awesome workouts online.
Here are some ideas to get you started:
Orangetheory Fitness
Yoga Workouts
Zumba Workout
Hip-Hop Fit Workout
A couple of tips for your workout date:
Start with a workout that you both feel comfortable doing.
Perhaps try a new workout? After all, they do say that variety is the spice of life!
Make sure you have plenty of water available.
Don't try to make too much conversation during the workout, especially if you're both out of breath.
Plan a low-key activity afterwards like going out for a milkshake.
Romantic Backyard Camping
Camping can be a big investment for a first date in terms of time and planning. So why not create a safe and simple backyard campout instead?
You can still do all the stuff you normally do at a campout like enjoy s'mores, listen to music, and trade stories while remaining close to home.
Plus you'll have access to all the creature comforts you normally have at home, so you won't need to worry about forgetting anything.
You can quickly run inside for some extra pillows or a blanket, or boil the kettle for a hot cocoa drink.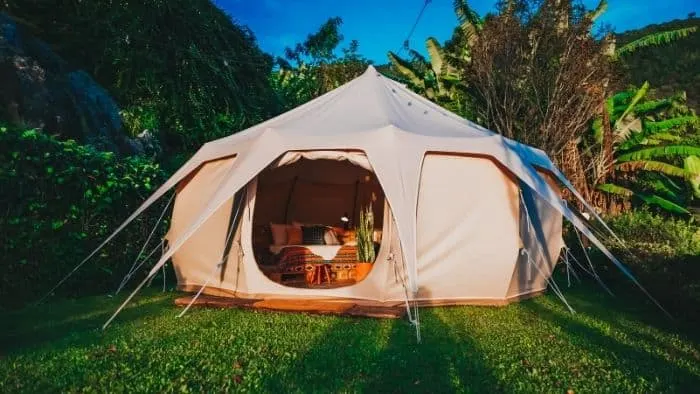 Set up a laptop to watch a movie, play some music on your Bluetooth speaker, or play some glow-in-the-dark outdoor night games.
Some of the things you might need:
Large tent
Blankets & pillows
Snacks & drinks
Romantic backyard camping is another fun and creative first date idea for teens!
Organize A Book Club For Two
Do you both love reading? Then organize a book club for two.
Exchange your favorite book with each other a few days or weeks beforehand.
Then get together and discuss your thoughts on the books. What did you like and dislike?
This is a great way to find out their opinions and see what ideas you share in common.
Setup the next date by recommending new books to read – this could be a great way to set up a series of dates.
You won't realize how quickly time flies once you start chatting about the books you love!
Outdoor First Date Ideas For Teens
Outdoor dates are an awesome way to enjoy the good vibes that summertime brings.
Check out some of the ideas below to impress your date with a bit of adventure and fresh air.
Hiking
If you're lucky enough to live near nature then a hike could be just right for you.
It's an awesome way to show your date your love of the outdoors.
Plus you can show them a trail they might not have walked before.
A good first date is all about a sense of adventure and discovery.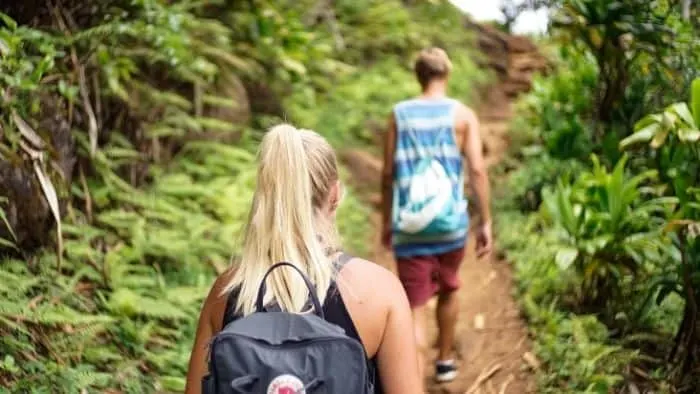 You'll get to walk at your own pace and get stuck into some great conversations as you admire the scenery.
A couple of tips to consider for your hike:
If you're unsure of your date's fitness level then opt for a shorter route
Make sure you start early enough so that you have enough daylight, and don't lose track of time and get stuck in the dark
Let both your parents know of your route and take cellphones just in case you get lost or need help
Make sure you're both wearing appropriate footwear and remember to take enough water along
Star Gazing
Stargazing can be a really romantic (and free!) first date idea for teens.
Don't do this as a surprise – definitely run this idea past your crush first.
It could be considered kind of creepy to accompany someone you don't fully just trust yet to an isolated spot to go "stargazing."
That being said, this is quite a unique activity to do together that many people have not done yet.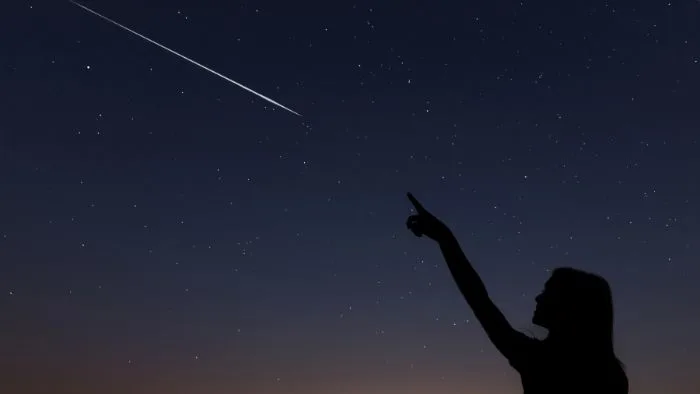 It's important to bear in mind that you need to pick the time for this date carefully.
The night sky changes every night, as well as the objects visible in the sky.
Ideally, you should choose a night with a clear sky and a warm temperature.
If you want to gaze at the stars, don't go at night during a full moon, unless you specifically want to observe the Moon.
If you want to watch the stars then remember that the skies are darkest before a full moon.
A moonless night is perfect for spotting meteors and admiring the Milky Way.
If you want to impress your date then get to know your constellations and know when they're visible.
Bring along some equipment like a telescope or binoculars. Think how fun it'll be to get cheek-to-cheek with your date as you gaze at the stars together.
There are also several night sky apps available for both Apple and Android devices.
Probably the best free app is called "SkyView" which is available for Android and iOS. It provides an ideal reference for the night's sky.
Remember that your eyes need about 20 minutes to adjust to the dark before you can see a planet, constellation, star cluster or even a galaxy.
Be aware that when you turn on your phone your night vision will be gone.
Don't forget to bring:
Warm clothes
Snacks or a picnic
A flask of hot chocolate
A blanket and pillows
A groundsheet in case if it's wet
Music and Bluetooth speaker
Camping chairs
Fruit Picking
During harvest season in the summer months, some farms become full-blown tourist attractions and allow visitors to pick some of their fruits.
Depending on the location, they offer all kinds of fruits like strawberries, grapes, apples, peaches, pears, blackberries, blueberries, cherries, or figs.
These can make for great snacks on their own or they can be turned into pies or cakes afterwards.
Depending on where you live your nearest farm might be a bit of a drive.
So perhaps parents can lift and join in on the date without being intrusive.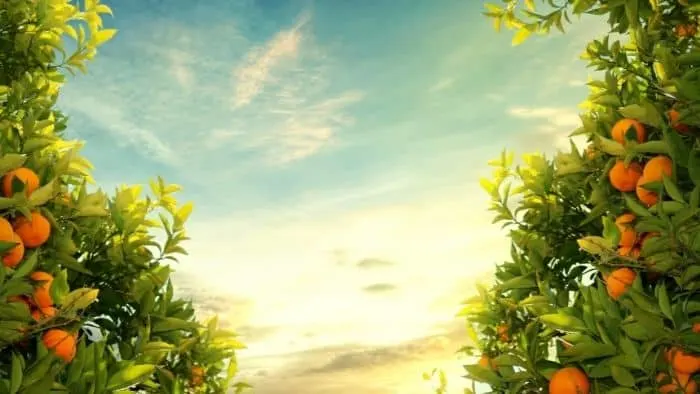 Many of the farms have a farm stall with picnic foods or a restaurant so you can enjoy a relaxing lunch after you're done picking.
It's certainly more exciting than just a dinner date.
With all the beautiful scenery this is also a great opportunity to take pictures.
Plus it can lead to future date ideas, like getting together to bake a fruit pie.
A Trip To The Beach
The beach can make for a romantic first date with the sound of gentle waves mixed with fresh air and stunning ocean views.
Just taking a walk along the beach with the sand between your toes makes you feel connected to something magical.
You can take a walk at sunset, bring some drinks for sundowners, and then gaze at the stars after sunset.
You could pick a romantic dining spot near the beach with a view of the ocean, or pack a picnic with finger food and drinks.
Turn off your phones, find a calm and quiet spot to relax, and really get to know your date.
If you're feeling more adventurous you can rent a boat for the day or go jet skiing, paddleboarding, kayaking, or snorkeling.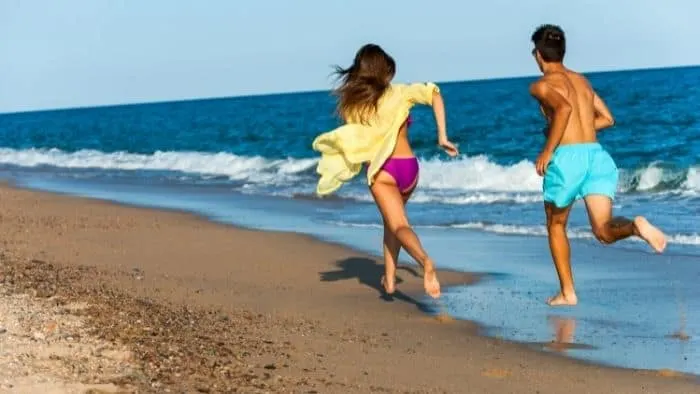 You could also learn something new and take some surfing lessons!
The beach offers many versatile options for a date that'll allow you to make a great impression and a lasting memory of your time together.
Visit An Amusement Park
If you're looking for an exciting date that'll get your adrenaline pumping then an amusement park might be for you.
There will be no shortage of things to talk about as you discuss your mission. What ride to do next and how to get there?
You'll get tons of exercise as you make a mad dash for your next roller coaster or water slide.
This combination of movement and adrenaline leads to that thrilling feeling that'll get you both relaxed and draw you closer to each other.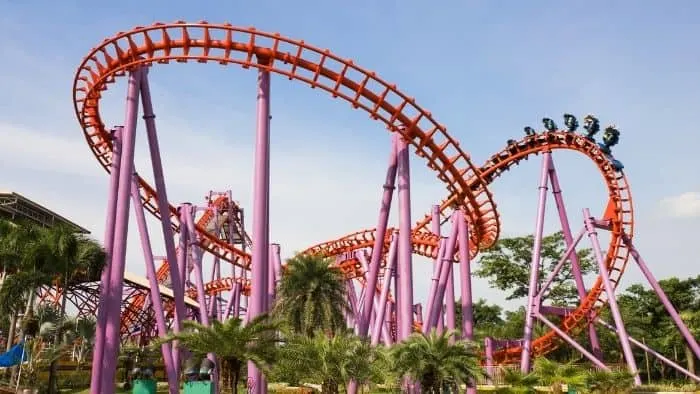 Don't forget the "Tunnel of Love" rides that are slow and romantic – perfect for when you want to escape the crowds and get to know each other a bit better.
Some things to check and plan beforehand:
Make sure your date does not get motion sickness or is scared of heights
Buy your tickets online & arrive early because the queues for the best rides will be shorter
Print out the park map or download their app onto your phone
Plan the rides you want to do & the best routes to get there
Pack a small backpack to hold your belongings, snacks, and a water bottle
Dress in comfortable shoes and dress appropriately because you might get wet!
Take some cash and/or a credit card because there will be plenty of things to buy
The amusement park is a classic first date idea for teens that'll ensure easy conversations, loads of laughter, and adrenaline-pumping fun!
Visit the Zoo
A trip to the zoo can be a fun adventure especially if you love animals.
Of course, some folks don't like seeing animals caged, so check that your date is not one of these people!
This is an easy-going date with loads to discuss and talk about as you wander gently around the park. If the conversation ever lulls then just discuss the animals.
Unlike an amusement park, there is no rush to complete anything so you can do everything at your own pace.
There will be plenty of opportunities to take photos or benches to sit on while you observe the animals.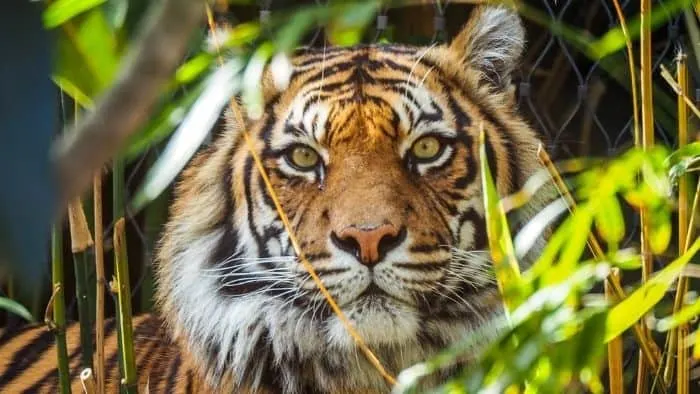 Stop off for ice cream, a smoothie, or hot chocolate that you can take along with you as you walk, talk and enjoy each other's company.
Make sure that you take the time to stop and read the information boards as these will teach you loads about the animals and their natural habitats.
Add to the fun by playing a light-hearted game like:
I spy with my little eye…
Guess the name or type of animal and where they come from
Dream up a story for each animal, e.g. are they fierce or gentle, carnivore or vegetarian?
Count the number of each type of animal
Make sure you pack a light backpack with water, light snacks, and binoculars.
Remember to also check the zoo's website for discount days and find out what special events might be happening on certain days.
First Date Tips For Teens
How do I impress my crush on the first date?
Be sure to have your date planned out beforehand. You don't need to have every minute scheduled, but be sure to manage your time properly. Also, be sure to pay attention to your date. Try to see if there is something they need or want. Most importantly, try to show them a fun time.
What to talk about on a first date as a teenager?
You can start by asking questions, and try to start small—try these funny first date questions. Ask them about their day and or what shows they're watching. This can help put them at ease and get them into the groove. As things move on, that is when you can get a bit more personal. You can ask about things like their family or their plans for the future. At this point, you should try to learn more about who they are. Politics and religion can be touchy subjects so tread lightly. Wait until the end of the night before asking about a second date.
How do you flirt on a first date?
You can flirt on the first date by trying the following:
Make and hold eye contact
Match their energy
Give them compliments
Make playful jokes & tease them
Use subtle touching
Use their name when talking
Give them your undivided attention
Actively listen when they speak
Ask lots of open-ended questions
Smile and laugh naturally
Is it OK to hold hands on a first date?
There is no fixed rule with hand-holding, it depends on the situation. Try to read your date's body language and see how they feel. If they like it then go for it. If you can't tell, feel free to ask them. Keep in mind though that you shouldn't overdo it. If they don't like it, you should respect that.