"Hug A Teen" is all about understanding teens!
Raising teenagers is hard…
It's a time when they'll push your buttons, and you're expected to know how to handle it all.
Teenagers are going through difficult challenges like hormonal fluctuations, changes in social dynamics, academic pressures, and the process of establishing their own identity.
And this is why it's important for parents to provide guidance and support.
HugATeen focuses on topics that are relevant to both parents and teenagers.
The goal is to gain a better understanding of the modern world that teenagers need to navigate.
Positive parent-teen relationships can last beyond the teenage years by communicating with kindness, respect, and understanding.
---
Who Are We?
Jennifer Johnson, Founder & Author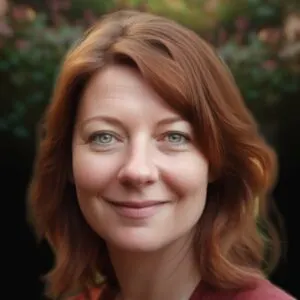 Jennifer Johnson, the founding contributor of www.hugateen.com and mother of two teenagers, is dedicated to supporting adolescents and their families.
With a background in counseling, she combines her expertise and personal experiences to provide valuable advice on strengthening family bonds. Her articles cover crucial topics such as academic challenges, peer pressure, and online safety.
Jennifer is a strong believer in community involvement and actively participates in local youth initiatives, fostering leadership, self-confidence, and empathy among teenagers.
She takes immense joy in witnessing the positive impact of her efforts on the lives of adolescents and their families.
---
Anouschka Venter, Editor & Writer
Anouschka Venter, a mom of two teenagers, is a key contributor to www.hugateen.com, sharing her passion for positive parenting through engaging articles on mental health, self-discovery, and communication.
Having studied Psychology, she combines her academic knowledge and personal experience to support and guide teens and parents in fostering healthy relationships.
As an active member of Scouts, Anouschka fosters the development of young people through teamwork, leadership, and outdoor adventures.
Her dedication to understanding the younger generation is exemplified by her commitment to maintaining strong relationships with her own teens.
---
❤️ Have You Hugged Your Teen Today? ❤️