Senior ditch day is a tradition in many American schools, where the senior class skips a day of school, but it's important to note that not all schools participate.
You have the choice to participate or not. No pressure, no drama. If skipping that day isn't your jam, no worries!
But if you're wondering what to do on senior ditch day this article is gonna be your ultimate guide. We're gonna spill the beans on what skip day is all about, what it entails, and most importantly, share the best senior ditch day ideas to make it a mind-blowing success.
🎓You might be interested in reading Good Excuses To Not Go To School (With Sample Letters)
What Is Senior Skip Day?
Senior skip day, also known as Senior Ditch Day, is one day out of the whole school year when seniors in high school plan to not attend or skip school. They use the day to do something fun with their friends before they graduate.
Although the history behind Senior skip day or ditch day is unclear, it goes back to the 1930s. The 1986 film Ferris Bueller's Day Off was a catalyst for several students to arrange a skip day in their senior year. In the movie, Feris realizes that his life will change drastically when he leaves high school, spurring him to have one last duck-out before graduating.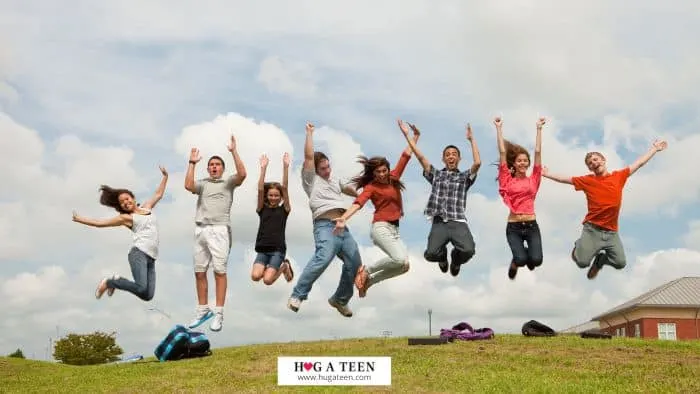 High school is a wild ride that shapes who you are. Making it to senior year is a legit accomplishment, and you should totally be proud of that. 'Cause here's the thing, once you graduate, you might not get to hang with all your friends like you used to.
That's why you need a day to kick it and have some fun before college or other life adventures take over. Enter senior skip day, the ultimate way to take a break and enjoy some well-deserved downtime with your friends.
Although it isn't an official holiday some schools and teachers are cool enough to give seniors a break.
So, while not every school is on board, some teachers are chill and won't give seniors a hard time if they dip out.
Trust me, senior ditch day is one of those high school experiences you won't wanna miss. It's a chance to make memories and live it up with your crew before we all go our separate ways. So let's embrace it, seize the day, and create an epic senior skip day experience like no other.
Watch the trailer for the Senior Skip Day movie below:
When Is Senior Skip Day?
Senior skip day usually occurs when no other significant school events have been planned. The seniors decide what day would be best suited for the ditch day.
In some schools, it takes place after homecoming, while in other schools, it might be held on the Monday after senior prom or toward the end of the term. Students are usually informed by the student body when their ditch day is planned through class group messages.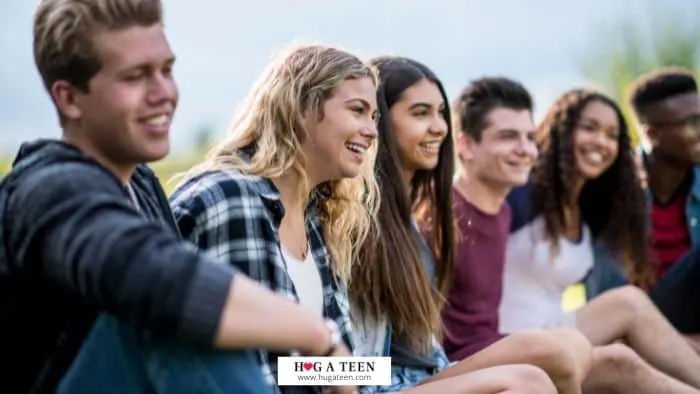 So be sure to check your class group message, so you don't miss out:
Is Senior Skip Day Excused?
Senior skip day is not officially excused in most schools, mainly because students must attend a certain number of school days within a year. In spite of this, many schools have realized that it has become a right of passage for many seniors.
In some schools, it is seen as a prank pulled by seniors on either the whole school or on other grades who show up to school and realize that the entire senior year is not in attendance.
The tradition has become accepted by many schools (but not all), and they plan classes and tests accordingly to accommodate the seniors on their day off.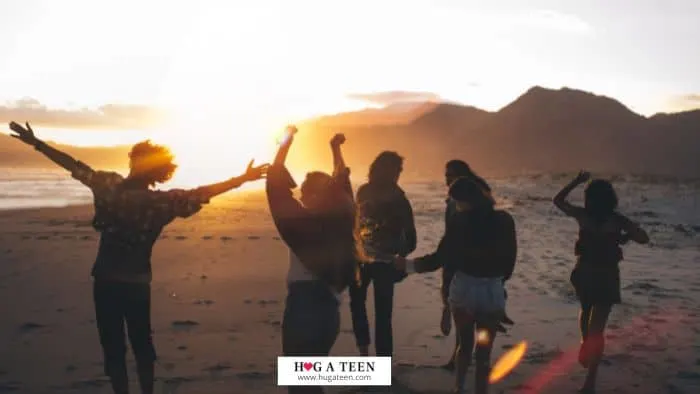 It is meant to relieve some of the tension that comes with being a senior. You get the chance to relax, socialize and spend quality time with your friends before everyone moves on to other chapters of their lives.
Students should be aware that some schools may require parents to excuse their children from school, as schools cannot officially allow students to skip school unexcused.
You should also be aware of how many days you have missed and be sure that your attendance is high enough to graduate.
🏫 You might be interested in reading How Many Days Of School Can You Miss?
Before participating in skipping school with your classmates, you should probably know the following:
What is your school's policy regarding Skip day?
How many days have you missed, and are you still within the acceptable number of days?
What are the consequences if you skip school that day?
Will your parents be informed?
Do you have any important classes or tests scheduled that day? This is often an important consideration for AP classes.
Are your grades good enough, or are you failing classes?
Are you prepared to accept the possible consequences if you skip school that day?
Senior Skip Day Excuses
The whole point of Senior skip day is that it is not an excused day off school but an unofficial holiday that high school students take without permission.
However, many students do ask their parents to excuse them in order for them to avoid attendance failure and risk not graduating.
The fact that it has a longstanding tradition, many schools allow it unofficially.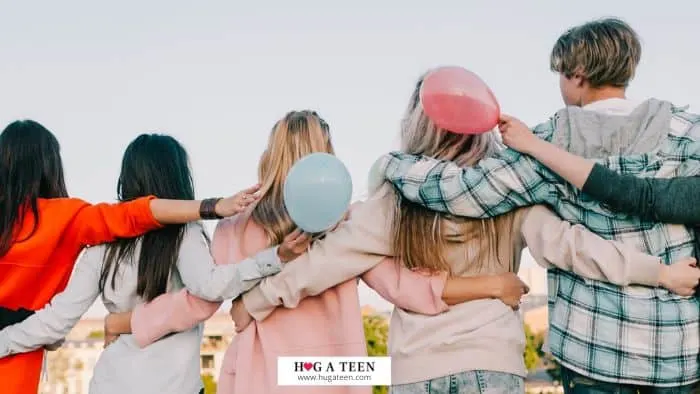 Some parents might be against it, but one excuse that most students use is "everybody in my class is skipping, and the teachers know."
Other excuses you could use to convince your parents include:
It's tradition.
It's a mental health day.
It's my last opportunity to meet up and enjoy some downtime with my friends before graduating, moving on to college, etc.
🤓 You might also enjoy reading White Lie Party Ideas
Senior Skip Day Ideas
There are many fun things that teens can do on the day they ditch school. I've listed some Senior Skip Day ideas below for you to choose from. For more cool activity ideas, have a look at these bucket list ideas for teenagers.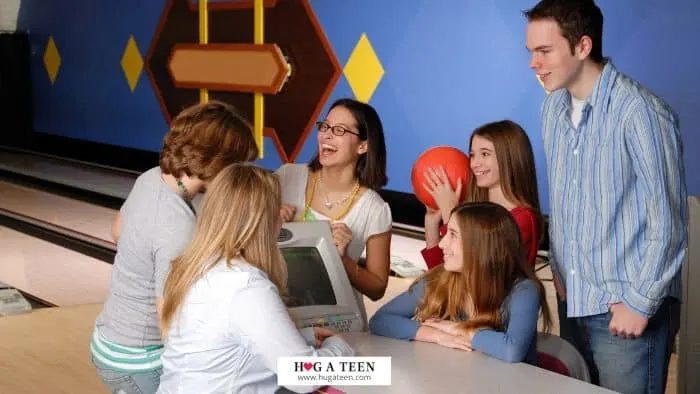 Here are some great Senior Ditch Day Ideas if you're looking for fun things to do on senior skip day with your friends this year.
1. Beach day
One of the best senior skip day ideas is to head to the beach. Unleash your creativity and build the most epic sandcastles ever. We're talkin' towers, moats, and all the sandy goodness. And that's not all – beach volleyball is a must! Spike that ball, dive for the epic saves, and show off your killer skills. Oh, and don't forget to snap a ton of pics! You'll want to capture those Insta-worthy moments to remember this epic day.
But hey, if the beach is a no-go, no worries. You can throw a lit pool party instead! Splash around, cannonball like champs, and have a splashing good time. So grab your sunblock, towels, and shades – make waves and create memories that'll have you smiling for years to come!
2. Pool Party
If you can't hit the beach, don't sweat it. We've got a killer alternative for you: a sick pool party at someone's crib! Picture this: wild splashes, sun-soaked vibes, and non-stop fun. But here's the deal – we're taking it up a notch with epic swimming pool games.
Get ready to unleash your competitive spirit with these jaw-dropping games that'll make your skip day legendary. Whether it's water volleyball, a cannonball contest, or a wild relay race, we've got the inspiration to keep the party pumping.
So grab your swim gear, gather your squad, and let's dive into a day of poolside awesomeness that'll have everyone talking for ages.
3. Movie day
Go to the movie theater or drive in and enjoy watching movies with your friends. You can also binge-watch tv series at home or have a movie marathon outdoors. Make sure you have enough snacks to take you through the movies.
4. Make it a game-themed day
Have a little friendly competition by planning fun games for the national skip school day. You can include indoor games or outdoor games like a Scavenger hunt, depending on the weather. Prizes can be given to teams or players with more points than the rest.
5. Have a picnic
Pack enough snacks and drinks and a picnic blanket, and head to the park or beach for a fun-filled picnic.
6. Shopping day
Indulge in a bit of shopping at bargain stores or thrift stores. You can also window shop for stuff you will need when in college. Another great place to go shopping would be the flea market.
7. Go to the carnival
When at the carnival, do as much as possible, play arcade games, ride the wildest roller coaster, and eat cotton candy and carnival food. Have lots of fun with your friends, and make memories that will carry you through college when you are away from each other.
🤓 You might also enjoy reading Crazy Things To Do As A Teenager.
8. Go bowling
A bowling alley is a great place to relax and have a great time. If you and your friends enjoy bowling, consider squeezing it into the day with the other numerous activities you participate in on national skip school day.
9. Go to the ice cream parlor
Indulge your sweet tooth and pass by the ice cream parlor to cool down and enjoy some sweet treats. Experiment and try out different flavors that you would typically have.
10. Football game
If your skip day falls on a day that there is a football match, you can watch and support your favorite team. Earlier in the day before the competition, you can make placards that you bring to the game to show support to your team.
🤓 Suggested read: How Long Is A High School Football Game?
11. Party
If someone is throwing a party, make sure you attend; this will probably be one of the few parties you will go to with your entire senior class before you go to college.
Don't forget some great party music like Mac Miller's Senior Skip Day:
12. Create a time capsule
It's time to spill your thoughts, worries, and send messages to your future selves. Grab a pen and pour your heart out! You can even write letters to your ride-or-die friends or your coolest teachers. But here's the best part: you can do it as a crew or a whole class! Set a date when you can reunite and crack open that time capsule you're about to create. And don't forget to toss in some epic keepsakes like friendship bracelets or hilarious photos of your wild adventures. It's gonna be a blast to reminisce and see how far you've come. So get those pens scribbling, gather the mementos, and let's make this time capsule a time-traveling treasure chest that'll blow your minds when you pop it open.
13. Bonfire
Go to a bonfire event if there is one. Roast smores and marshmallows tell stories and relieve your high school memories with friends. You can watch the sunset if you get to the venue just before it gets dark.
📢 You might also like to read: Rebellious Things To Do As A Teenager
14. Camping
We've got the perfect plan for an unforgettable night with your crew. We're talkin' camping, my friend! Trust me, even though it's just one night, it's gonna feel like so much more. Just imagine: chilling under the stars, stargazing like bosses, and soaking in the epicness of nature. And that's not all! Wake up early and witness the sun rising in all its glory. It's gonna be an experience like no other, taking in that stunning sunrise in the great outdoors. So grab your tents, sleeping bags, and snacks, and embark on a wild adventure that'll leave you with memories for a lifetime.
15. Roller rink
For a lit senior skip day, hit up a roller rink or ice skating rink with your crew! It's the ultimate spot to have a blast for hours on end. Picture this: disco vibes, killer beats, and mouthwatering food stalls to keep you hyped and entertained. But hey, if there's no roller rink nearby, no worries! Just scout out empty parking lots or smooth concrete backyards and bring your own roller skates. Turn those spots into your personal skating paradise and shred it up like a pro. It's all about the good times, epic moves, and making memories that'll have you reminiscing for years to come.
16. Bond with family
If you're not feeling the whole big crowd scene and want something chill, why not use this chance to kick it with your fam? College is right around the corner, and things are gonna change. Plus, your fam's gonna miss you like crazy. So, why not plan something awesome together? Get cozy with a family movie night, where you binge-watch your fave flicks and stuff your faces with popcorn. Or, crank up the fun with a game night, where you battle it out in epic board games or go head-to-head in a wild video game showdown. It's all about bonding and making dope memories with your fam before things get cray in college.
17. Road Trip
If Senior Ditch Day falls on a Friday, you could plan an awesome road trip with your besties. Choose somewhere that you've been wanting to visit and head off on an epic adventure. Whether it's a day trip or overnight trip, road trips great the best memories. Here are some great road trip games to play in the car.
🤓You might also enjoy discovering some different and engaging Car Trivia Games to fuel your next road trip adventure!
18. Live Show Music Concert
If you and your crew are up for some epic fun, why not hit up a concert or a comedy show? First things first, assemble at someone's crib or a rad local joint to kick it together and get the party vibes flowin'. Trust me, it's gonna be a blast! Then, once you're all hyped up, head out to the show and get ready to have your minds blown. This senior ditch day plan is all about jamming to sick tunes or laughing your butts off together. It's gonna be off the hook and you'll create memories that'll stick with you forever. Let's make this day count!
19. Sunrise & Breakfast
If you wanna have a blast on your senior skip day, why not catch the sunrise with your buddies and have an epic breakfast together? Find a sweet spot like a beach or a chill hilltop where you can soak in the stunning sunrise vibes. Don't forget to bring comfy blankets, cool chairs, and a mouthwatering spread of breakfast goodies.
As the sky starts poppin' with crazy colors, kick back, munch on some grub, and share hilarious stories and laughs with your squad. This chill and off-the-hook activity will make your senior skip day one for the books!