Do you have the urge to do something rebellious? Whether you want to try rebellious things with your friends or by yourself, there is a lot to explore and have fun while you're at it.
There are hundreds of rebellious things to do as a teenager, but your choice depends on your personality. Some ideas include skipping classes, playing beer pong, coloring your hair, or getting a new nose piercing.
This article will discuss several rebellious things to do as a teenager. Just remember not to cause any harm to yourself or others.
You might also enjoy these Crazy Things To Do As A Teenager.
Rebellious Things To Do As A Teenager At School
As a teenager, you spend most of your time in school and have already built relationships with your peers. School is the best place to do rebellious things as you'll have the backup of your friends. Some of the rebellious things you can do at school are:
1. Skip Class
How about you skip a class that you don't enjoy?
You probably have a teacher you don't like or a long and tedious class—skip it!
You might get into trouble, but it's normal for teenagers to skip classes from time to time; you won't be the first.
Just remember not to make it a habit.
🤓 You might enjoy reading: Senior Skip Day (What, When & Ideas)
3. Prank Call Your Friends Or Parents
You may enjoy all your classes, and skipping them may not be an option.
So how about prank calling your parents while in school?
You could come up with a prank that you slapped a teacher, broke a window, or got suspended at school.
You might want to search for some good prank call scripts online to give you some ideas.
Of course, you can prank call anyone, at any time, for example, family, friends, or a random phone number.
Use a prank call voice changer app to add to the fun!
You don't even have to do the talking; watch this video to hear some of the reactions:
3. Goof Off In Class – Pen Spinning
Are you feeling bored in class?
Bringing a ball or fidget-spinner into class might get you into trouble, but what if you use regular school equipment to entertain yourself?
There are hundreds of pen spinning tricks out there that can keep you practicing for years.
Pen spinning tricks are both fun to learn and entertaining to watch.
Just remember to have patience while you learn. Pen spinning takes a lot of practice and several weeks to pick up.
Start by learning one of the four fundamental pen spinning tricks below.
3.1 ThumbAround Tutorial
The ThumbAround is very popular and the trick you've most likely seen before.
When learning the ThumbAround, the best advice is to keep your thumb still and get your thumb placement consistent. Notice the position of your thumb relative to the pen and experiment slightly with moving it up and down the pen with each try.
It's super satisfying when you finally get it—the state of euphoria is fantastic!
3.2 The Charge Tutorial
The Charge is one of the most common pen spinning tricks. It is also known as the "drummer trick" because it is something that you see drummers doing with their drumsticks a lot.
A quick tip for smaller pens is that you'll have a better chance if you hold the pen a little more towards the top. This way there will be more weight at the other end and you'll have more momentum to keep the pen spinning.
3.3 Sonic Tutorial
The Sonic is one of the fundamental tricks that will help you learn other tricks.
This is a more complex trick that takes most people more time to learn.
One thing to remember is that the key to success is mastering the swing.
Once you can perform a full swing, then the rest becomes easier.
3.4 Fingerpass Tutorial
The Fingerpass is another trick that you'll see drummers do.
Some tips include using a bigger and heavier pen or even a drum stick to make this trick easier while you learn.
Try leaving your hand in an open and relaxed position and keep all your fingers and thumb in a line with your fingers straight up.
Lastly, don't grip the pen too hard between your fingers, try relaxing your grip a bit to see what happens.
These pen spinning tricks are guaranteed to keep both you and your friends entertained!
4. Wear Mismatched Clothing
Have fun standing out at school and entertaining your friends by wearing mismatched clothing.
This idea might not be for everyone but it gives you another opportunity to show off your personality.
Bad fashion choices are a harmless method of self-expression but depending on your school; this might get you into some trouble!
Rebellious Things To Do As A Teenager With Friends
It's always more fun being a rebel when you have some company! Below are some exciting and rebellious things you can do with your friends.
1. Play Truth Or Dare
In the game of truth or dare, players alternate between answering a question truthfully or performing a dare as they go around a circle.
Once they've picked, if they then refuse to answer the question or do the dare, there's often a forfeit involved.
A fun way to determine their "punishment" is to play Spin The Bottle with Truth or Dare rules.
Here are some ideas for "Truth" questions:
What is the biggest lie you have ever told?
Who was your first kiss?
Who would you like to kiss in this room?
What are you most self-conscious about?
What's your biggest fear?
What's one thing you hate people knowing about you?
What's the strangest dream you've had?
Here are some ideas for great "Dares'':
Drink a shot of pickle juice
Howl like a wolf for 30 seconds
Pick your friend's nose
Eat a raw egg
Lick your own toe
Let everyone tickle you
Wear your underwear over your pants until the end of the game
2. Play Spin The Bottle
This is a kissing party game that is normally played at teenage parties.
Spin The Bottle can be fun, exciting, and sometimes downright embarrassing!
There are several versions of this game, but the most popular goes as follows:
The game is played by several (or more) players who sit, stand, or kneel in a circle. A bottle is placed on the floor in the center of the circle. A player spins the bottle, and must kiss the person to whom the bottle points when it stops spinning. Alternatively, the person to whom the bottle is pointing must kiss the person at the rear end of the bottle." (wikipedia.com)
Variations of this game can include changing the "prize" to something else:
Give a compliment
Hug for 5-10 seconds
Kiss on cheek
Kiss on lips
French kissing
Removing an article of clothing and running around the circle
You can add an extra element of excitement by randomly choosing the "prize." The winner must roll dice to determine their "prize."
You can also play spin the bottle with Truth or Dare rules, have someone spin the bottle in the middle of your circle as you normally would. The spinner asks the person an embarrassing question when the bottle lands on them. If they don't answer, they must perform the dare that the spinner chooses, such as kissing someone.
3. Play Bad Choices
Bad Choices is an adult party game (17+) for finding out hilarious truths, secrets, and stories about your friends.
Please note that this game is NOT suitable for those who are easily offended.
It's a non-stop roast fest—complete with some awesomely fun strategic elements.
Bad Choices is like the hilariously naughty love child of "Never Have I Ever" and "UNO".
You can download a print and play copy of Bad Choices from their website here: https://www.badchoicesgame.com/
4. Play Beer Pong
Beer Pong is normally played by two teams of two to four players.
Two sets of 8 to 10 cups are placed on both ends of a table.
The cups are arranged in a triangular shape and filled with liquid (usually beer).
Each team takes turns throwing a table tennis ball into the opposing team's cups. There are several interesting shot techniques that you might want to try.
When the ball lands in a cup, the cup is removed, and a member of the opposing team drinks the contents.
If both teams successfully hit cups, they get their balls back, and they shoot again.
The team that hits and eliminates all the opponent's cups wins.
Typically, the game-winner stays on the table and waits for the next challenger. Make sure you keep a list of who is next to play.
An inexpensive non-alcoholic beer is recommended because large quantities can be consumed over several games.
First, find out if you can buy non-alcoholic beer legally in your state. This article discusses buying non-alcoholic beer in the US if you're underage.
You can also play beer pong with various non-alcoholic drinks such as:
Soda Pong
Juice
Suprise liquid (optionally mix with water)

Balsamic vinegar
Soy sauce
Pickle juice
Custard

Water pong
Get yourself kitted out with a Portable Beer Pong Table:
Another way to add some extra fun is a Glow-In-The-Dark Beer Pong Set:
5. Play Ding Dong Ditch
This prank game involves getting together with some friends and ringing an unsuspecting citizen's doorbell.
You then run for your life before someone opens the door.
To make this game more fun, go out wearing a funny costume and watch the priceless reactions of your victims.
If you're not quite as brave, then find a clever hiding spot—fast!
6. Get Creative With Sidewalk Chalk
Sidewalk chalk is a fantastic way to express your creativity outside for the world to see!
There are tons of crazy sidewalk chalk patterns and designs that you can create.
The video below shows some creative examples of 3D chalk art:
The best part is that the chalk will wash away, so you'll have an excuse as to why you shouldn't get in trouble!
The sidewalk chalk set below contains 160 pieces in 10 colors (Blue, Green, Pink, Orange, Purple, Yellow and more):
Rebellious Things To Do As A Teenager By Yourself
If you prefer flying solo when being a rebel, some of the ideas below might appeal to you.
1. Color Your Hair
Get creative by coloring your hair in different colors.
You can go permanent, but why not try some washable colors?
This way, you can try different looks without the hassle of growing it out.
Hair chalk can last 3 days and generally works best on lighter hair:
Hair color spray is suitable for all hair types with no bleaching required:
Some tips when using color spray are to:
Spray outdoors
Ask someone to help
Cut a hole in a garbage bag, then put the bag over your head to cover your clothes / body
If you're going out, style your hair first before applying the spray
Grab all the attention you need with some crazy colors and enjoy it while it lasts.
2. Get Dreadlocks
Colored hair might not be your jam, but dreadlocks might be.
Options are to make your own dreadlocks at home (difficult & time-consuming) or to visit a hair salon and get them done professionally (expensive!)
Another less permanent option is to try dreadlock hair extensions:
Below are two basic methods for binding the dreadlocks to your hair.
How to install dreadlock extensions to short hair:
How to install dreadlock extensions to long hair:
The easiest option is to buy a dreadlock wig like the one below:
3. Get A Piercing
Getting a piercing is one of the most popular things to do as a teenager.
They're a great and not-so-permanent way to show off your style and personality.
Many piercing shops will have a minimum age limit and require parental consent. Read more about body piercing and tattoo laws by state.
Popular piercings considered less invasive include ear, nose, or belly piercings. You're more likely to get these at a piercing shop with parental consent.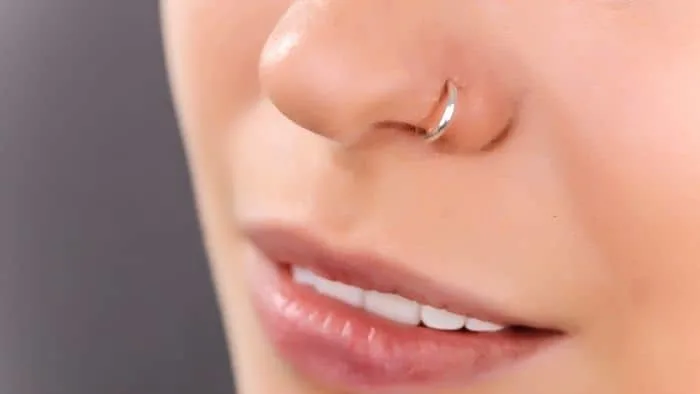 Lip and tongue piercings are considered riskier and might not be allowed depending on the state you're in and the shop you visit.
Getting a piercing can be quite intimidating and cause some anxiety, so be sure you really want it before taking the leap.
Note that piercing healing times vary greatly depending on the piercing you get. Earlobes take 6 to 8 weeks, while the belly button can take 4 months to 1 year, according to WebMD.
FAQ
Why am I so rebellious to my parents?
Teens rebel against their parents because they want more autonomy and power. A need for greater independence can lead teens to express anger and rebel against authority. It is normal to rebel against one's parents in this phase of life and be influenced by peer groups. Teens who experience harsh discipline tend to be more rebellious.
How long does teenage rebellion last?
Statistics for teenage boys show that criminal behavior starts around 13, peaks at 17, and then disappears almost entirely in early adulthood.
Why does teenage rebellion happen?
Teenage rebellion happens due to the rapid brain development that starts around age 13. It results in more need for control, a struggle for acceptance, and seeking attention. MedicineNet attributes this to hormonal changes and teens' need for independence.
Are all teenagers rebels?
According to AP News, being a rebel is part of being a teenager in the journey of figuring yourself out in terms of sexuality, personality, likes, and dislikes. Many teenagers are rebels, but some skip the rebellious stage if they get support and love throughout this stage.
What is considered normal teenage rebellion?
Normal teenage rebellion is characterized by identity-seeking traits. Teens on a journey to figure out who they are may engage in rebellion, trying to see where they belong to what they like or don't like. Another trait considered normal teenage rebellion is not complying with authority, usually parents, teachers, and guardians.
Final Thoughts
You're only a teenager once, and the best thing to do is get the most enjoyment out of this stage of your life.
As you go through the process of discovering who you are, you'll be inclined to do rebellious things, and that is normal.
Just remember to stay safe while filling your teen years with fun and creating memories with your friends.