Although texting is probably still the most common form of communication amongst teens, having a conversation over the phone through Facetime or WhatsApp is becoming more popular.
Just like talking to a boy or girl in person can be nerve-racking, knowing what to say over a video call can be awkward too.
If you are unprepared, the conversation could die down at some stage, with both of you desperately trying to think of things to talk about.
For your convenience, I've categorized the best topics to talk about, so you can browse through our list of things to talk about on Facetime, and find the conversation starters you need.
With this list, you'll never run out of good things to talk about again.
What to Talk About On Facetime Or Over The Phone
Tips On How To Talk To Someone On Facetime
Before we discuss what to talk about on FaceTime, let's look at tips on how to talk to them.
Find a private, quiet place to talk.
Have some conversation topics in mind before you call.
Listen more than you speak.
Give them compliments.
Smile and make eye contact.
Relax and be yourself.
Getting To-Know-You Conversation Topics
If this is the first time you're talking to someone on FaceTime, you should start with something generic.
As you're seeing each other on screen, you can comment about what you can see in the background, like asking what room they're in.
Ask about things you know they're interested in, like a sport they play or even something general like what they're going to do on the weekend.
Choice questions or 'Would You Rather' questions are always fun and can break the ice.
Ask if they've watched the latest shows or talk about trending topics.
Ask about their family.
Once you're feeling more relaxed and the conversation is flowing, you might want to look for more interesting things to talk about.
🤓 You might also enjoy reading this list of favorite things questions to ask your friends.
Good Conversation Topics To Talk About On Facetime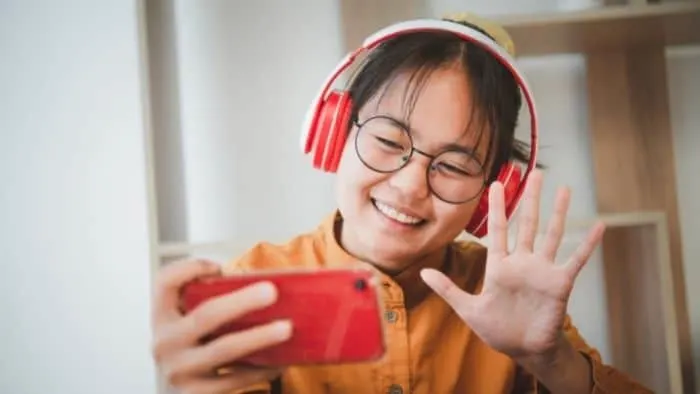 Talking about these topics can help you get to know someone better. They are typically useful once you have developed a connection beyond friendly small talk.
Hobbies
When you are interested in someone, asking them about their hobbies can help you connect. You never know, their interests might be similar to yours.
Favorite Music
It is rare to meet someone who does not enjoy music. Music is a way of getting to know someone's personality as it often displays our preferences.
Favorite Movies
The subject of one's favorite movie could keep the conversation going for hours. There is so much to talk about, from the plot to the characters to favorite scenes.
Food
Food topics are typical conversation starters. It's easy to get into a discussion about one's favorite foods. If the person you're trying to get to know enjoys cooking, then it's one of the most accessible subjects to talk about.
School
Even though we rarely discuss what we do at school. One of the first questions is which school they are attending or who their favorite teacher is.
Hometown
A person's hometown usually holds many childhood memories, making it an interesting topic that may prove valuable. Not only will you get to know each other better, but you will also share stories.
📢 Suggested reading: 3 Harsh Facts Long-Distance Relationships
Technology-Related Things To Talk About On The Phone
Tech topics have a variety of sub-topics you can explore to keep the conversation going. Most of us are familiar with these topics, so it shouldn't be difficult to follow the conversation.
Gaming
Most people are familiar with this trend at this age and time, so perhaps it is an excellent topic to discuss over the phone.
Gadgets
Innovations and technology are most commonly associated with this topic. Almost all of us have tech gadgets that are so useful to us that we can discuss them to share ideas with others.
Apps
Whether it's a video editing app, a music streaming app, or anything we find helpful, this topic will get us talking and browsing.
Social Media
We're on at least one social media platform, if not all. Most of them are familiar to us, and we understand how they work. You can talk about the accounts you follow, including celebrities, influencers, and groups. There is so much to discuss, including the amount of time they spend on social media.
Internet
The internet has become an integral part of our modern lives. Browse, and you will find everything you've always wanted to know about education, entertainment, and everything else you could ever imagine. This makes it an exciting topic to discuss with anyone.
Websites/Blogs
You can share websites or blogs that you find useful or talk about the websites you spend most of your time on.
Entertainment Related Stuff To Talk About On The Phone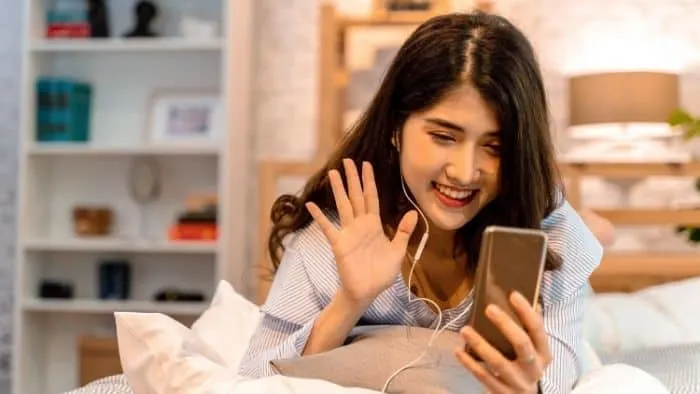 As we all have varying interests in anything entertainment-related, this is a safe topic in general.
Actors/Actresses
You can ask about their favorite actor or actress, as well as the influence they have had on their lives. Perhaps even discuss the characters they played.
TV Series
Television series are not only entertainment but also the thing we look forward to at home when we get home. Everybody has a favorite. You can even make recommendations so they can also watch a TV series you enjoyed or get input from them on what to watch next.
Music Videos
These days, music videos are more than just video renditions of songs. You can discuss the best aspects of the video, how it relates to the song, and the artists behind it.
Favorite Bands
Boys who like rock bands can relate to this topic. Talk about their favorite band's music, band members, and what inspired them to like it.
K Pop
Korean Pop is one of the most popular topics among teens. From TV series, celebrities, and their globally popular boy and girl groups such as BTS and Blackpink. These topics trend on social media sites worldwide. One topic can lead to another to avoid a boring conversation.
Favorite TV Series
Until now, we relied so much on this platform during quarantine at the start of the pandemic. It isn't a bad idea to talk about our favorite Netflix, ShowMax, or AppleTV series.
Celebrities
We always find it interesting to discuss our favorite celebrities. They serve as role models to their fans, whether they are in the entertainment or sports industries.
Random Things To Talk About With Friends On Facetime
These random topics were not included under a specific category of things to do on FaceTime, but they are still interesting things to talk about.
These are great conversation topics for friends as well as couples.
Bucket List
Discussing what things you'd love to do if we weren't in a pandemic is a great way to get someone to think out loud. We all have some exciting things on our bucket lists, and perhaps you might find that you have some similar ideas.
Horror Stories
Before diving into this topic, take a deep breath. You can discuss your own scary stories or even those you've watched in movies. This is an exciting topic for anyone with a fascination with the paranormal.
Life Hacks
Whether you're looking for life hacks for high school or study hacks to help you with exams, these are great things to talk about with friends.
Dating
If you plan to date this person, you should know their views on dating and how they envision their dating life in the future. Find out if they have tried online dating or prefer traditional dating.
Travel
Travel is one thing we miss doing during this terrible pandemic. We have so many stories about our past trips and future travel plans. Discuss your ideal travel destination and the places you would like to see. Talking about your next dream destination is a good conversation topic to have with your friends.
Adventure
Even though we have currently ceased all our plans for more adventures, it's always fun to reminisce on the ones that left a lasting impression until we can do it again.
Arts
We may not all be born artists, but we all possess an artistic side or perhaps enjoy crafting more than drawing or painting. Some teens love doodling, so there's always something to talk about.
Games
No matter what age you are, there will always be some games that you really enjoy playing. Games are good topics to talk about as there are so many to discuss. Whether you like card games, board games, outdoor games, or indoor games, you'll have loads to talk about when bored.
Pet Related Things To Talk About On Facetime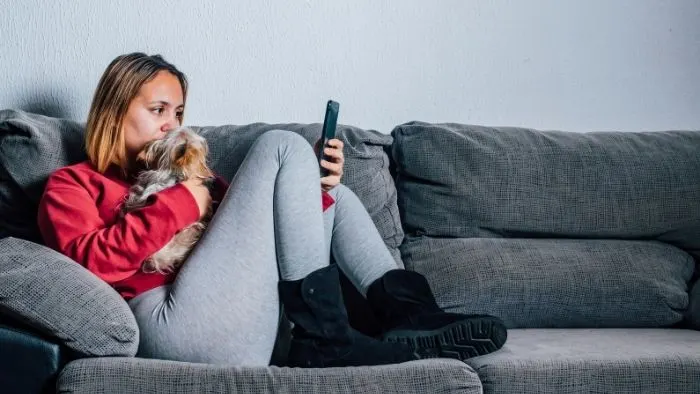 If you're wondering what to talk about with a girl, then you can be pretty confident that the girl you're talking to has a pet or wants one. They'll gush with words over their adorable pets, and all you have to do is sit back, nod, and smile. If you respect, love, and appreciate animals, you're a sure-fire way to win her heart. If you don't have a pet, you could even discuss their pet peeves.
Cats
Pet lovers are not exempt from interesting topics when it comes to their feline friends. The conversation can go on and on if you are also a cat lover.
Dogs
A dog lover's favorite topic is anything related to their beloved pet. Expect this cuteness to lead to their favorite memories with their four-legged companion.
How many pets do they have?
A household with more than one pet is not unusual for pet lovers. It's a topic a pet lover will enjoy discussing.
The story behind the names of their pets
Every cute pet name has a story behind it. This would be a fun question for a fun conversation.
Hot Topics And Current Events To Talk About On Facetime
The current events happening around us make for an interesting topic to talk about on Facetime. It could be the latest news, trend, or stuff that's happening in your area right now.
Pandemic
From quarantine to social distancing, it would be interesting to know their views. Though it isn't a pleasant topic to discuss, we are all in this position, and talking about it may help us cope with it. Word of warning: if you have differing views on vaccines, then perhaps you need to sidestep this conversation or quickly agree to disagree.
How are they coping with life in a pandemic?
We are stuck in a pandemic-stricken world. While reality and the future remain unpredictable, we strive to navigate the new normal. Because we are no longer encouraged to be physically present with our friends, family, and loved ones, checking on how our loved ones are doing might be our new love language.
Latest News
It is essential to be aware of what is happening around us. Knowing current events is a good way to stay on top of things.
Hottest Trends
Keeping up with trends is common at this age when trends come and go unless you live under a rock.
Zoom Meetings
It's good to know somebody else's opinion about zoom meetings. If you find out that others find it uncomfortable, it's a bit comforting to know that you're not alone. Finding out what they usually wear during Zoom meetings could be fun to talk about on Facetime.
Favorite Quotes
Quotes are great conversation starters if you want to dig a little deeper. Here are some short inspirational quotes to get you started. You can also ask them what their favorite Vine quote of all time is.
Things To Talk About With Your Crush On Facetime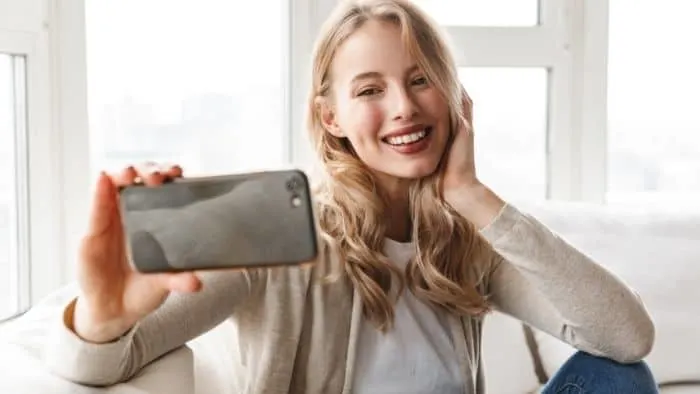 Although an engaging conversation doesn't guarantee she'll fall for you, it won't hurt to try! A girl may take time to form feelings for a guy, so chatting with her will help you plant a seed that may one day grow into a lovely relationship. Plus, having meaningful conversations, no matter the outcome, is good for the soul.
Here are some interesting topics to talk about and questions to ask your crush:
What are you most attracted to in a person?
The goal is to get ahead of the game. It's nice to see whether you have the qualities your crush is looking for.
What's your biggest turn-off?
It would help to know so you won't do it in the future.
What keeps you up at night?
This would be an interesting question to ask, leading to deeper conversations. Late-night thoughts are often the most unguarded.
What makes you smile instantly?
The ultimate goal is to be the reason the person is smiling. But before you take that route, know how to boost their mood.
Share photos from your image gallery
You can easily share some of your favorite photos and talk about them.
Things To Talk About With Your Girlfriend On Facetime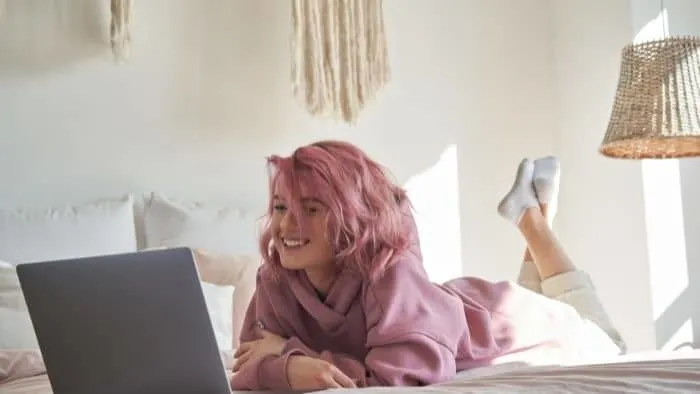 These topics are helpful for those who are in a long-distance relationship and rely on video conversation. Though you can ask your friends almost anything, there are appropriate topics we can comfortably discuss when we're talking to a girl.
Ask them how their day went
After a tiring day, we all needed someone to listen to us as we tell them how our day went. It's not just a conversation starter but a therapeutic conversation between couples.
What's one thing about you that most people don't know, but you wish they did?
Finding out the answer to this will help you get to know them better. Late-night conversations are best when a personal question can be answered honestly.
What is the one thing that creeps you out the most?
To know their fear is to make yourself ready to help them overcome it in the future.
What is your idea of a perfect date?
To ensure that a relationship stays alive, one must know how to improve monotonous routines. You might be able to come up with ways to surprise them if you know what their perfect first date would be.
Things To Talk About On Facetime With Your Boyfriend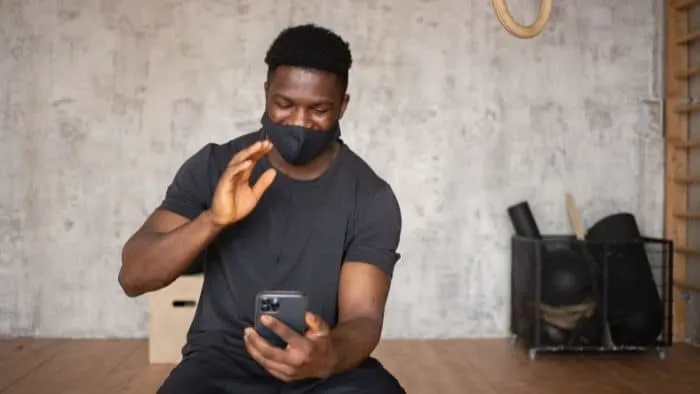 It is difficult for men to express their personality, but deep questions allow them to express themselves. You can get to know them better this way. Here are some questions to get you started with what to talk about on Facetime with your boyfriend.
If a genie offered you three wishes, what would you ask for?
This may sound like a common question, but his answers will most likely lead you to his wishes.
What superpower would you want?
A question that may sound a little childish, but all of us aspire to have that one thing that would make us a hero with strengths we can only imagine. It's fun to talk about our fantasies sometimes. You can also share the superpower you'd like to have if given the chance.
What's your favorite pickup line?
Suppose you have forgotten the pickup line he used to win your heart. This is one of those fun topics. Let's hope the answer doesn't make you cringe.
Relationship-Based Things To Talk About On Facetime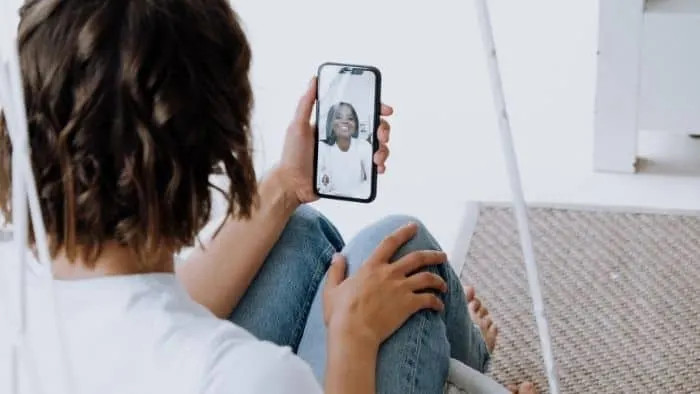 We are no relationship experts, but what we do know is that with only audio phone calls and video calls to rely on, during quarantine or while in a long-distance relationship, deep questions for those who are already in a long-term relationship can not only break boredom but strengthen the bond between you and your loved one.
At what point did you realize you were in love with me?
You have the right to act cute while asking this question. The answer might surprise you. Be prepared because there's a good chance he will ask you the same question.
What were your first impressions of me?
This is a common question we ask many of our close friends, it's a thrill to know the answer from your significant other.
What is your favorite thing about us as a couple?
Whatever that is, remember to hold on to it and use it to continue growing together.
Talk about the kind of parents you want to be
It's not like you want to raise kids soon, but hearing your significant other envision not just your future, but also your future kids, will surely inspire you more to become a better person.
Talk about the things you're grateful for as a couple
Instead of writing it down on a page of your gratitude journal, you can freely talk about it as a couple.
Talk about your views on trust
To have a lasting relationship, you need to trust each other, which can be accomplished if you talk about trust honestly and comfortably. Whether this is a virtual conversation or not, make sure there is eye contact.
What's The Most Crucial Thing For A Healthy Relationship?
An excellent way to refresh your emotional status as a couple is to discuss what matters most to you.
Future plans
Not to sound like a predictable interview question, this one is still a good topic for a conversation between couples. Those who are together for a long time will not find this awkward anymore.
Is flirting a form of cheating to you?
A straightforward question like this deserves an honest answer. A conversation starter for couples who want to check in with their non-negotiables.
Talk about relationship barriers
It is possible that boundaries that didn't matter to you or your partner last year now matter to you. A good way to ensure that you give each other what you both need to feel safe in a relationship is to discuss your boundaries, whether they are about family, money, intimacy, or something else.
What is their love language?
There are 5 love languages that people respond to. Find out what their love language is so that you can respond to and love them effectively. Here are the 5 love languages for you to talk about with your significant other.
Conclusion
There are many things to talk about on Facetime. It doesn't matter if you're talking to friends or a crush, a variety of topics can come in handy when you're running out of things to talk about with your boyfriend or girlfriend.
Choose a few of these fun things to talk about and learn not to be boring on Facetime.
Being prepared will mean that you always have something to talk about with your friends or crush on Facetime.