Going out for a movie night with friends is quite costly for teens. Ticket prices, essential movie night snacks, and other assorted extras end up costing the entire month's allowance!
Staying home and watching movies is the better and safer option under the new normal.
We spent a lot of time in the kitchen or watching Netflix at home during our quarantine days, so a movie night at home with delicious homemade snacks seems like the perfect way to spend time together.
Our couches are definitely the safer and comfier option than a room full of strangers, and allows you to create a movie theater at home for virtually no cost!
In addition, make your own movie night snacks won't cost you an arm and a leg either.
Check out these 40 recipes for IG-worthy snacking for your own personal binge-fest.
Savory Movie Night Snacks
Mini Hot Ham and Cheese Sandwiches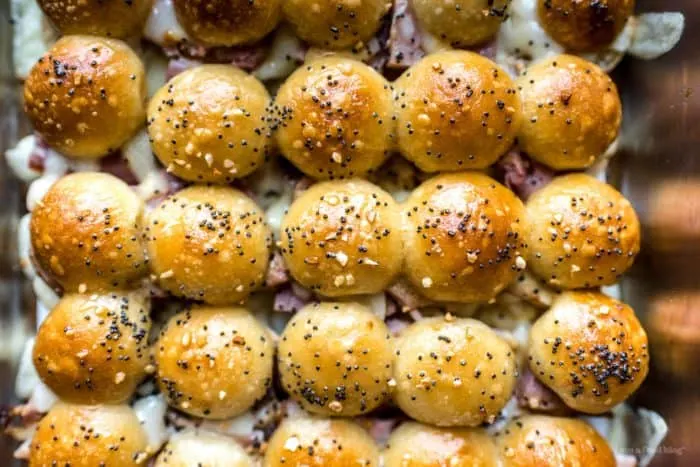 Unlike most recipes, it does not include measurements, except for the dijon, butter, Worcestershire sauce mixture.
You can stack the ham and cheese however you like! With deli ham or melted Swiss cheese, these are easy, tasty appetizers that are baked with a savory poppyseed-mustard sauce.
It's cheesy and so addicting.
Here's an idea—try with Chipotle cheese! Find out: What Type Of Cheese Does Chipotle Use?
Sockeye Salmon Nachos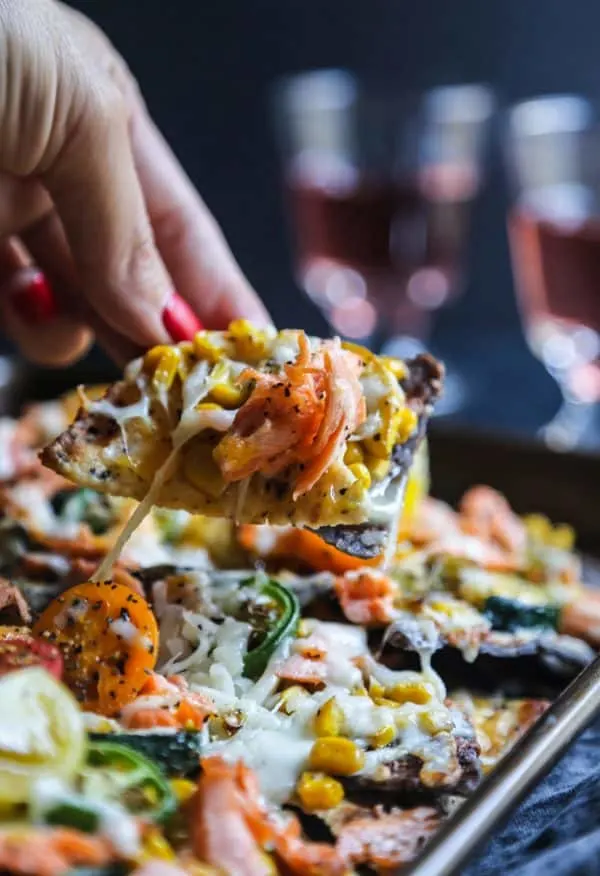 Featuring a combination of corn, salmon, and cheese, these nachos are sure to please!
A spicy mix of salsa, chili powder, and cayenne pepper gives these salmon tacos a nice kick.
Nachos are taken to an entirely new level with this recipe. With so many varieties available, you can make the perfect Nacho movie night snacks for any crowd.
Pretzel Challah Bagel Dogs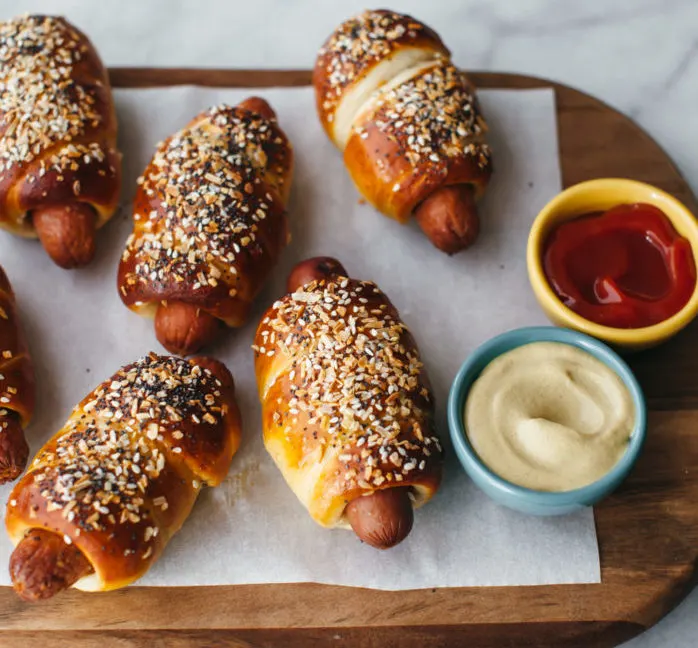 This pretzel challah dog is a delicious combination of savory sausage, chewy pretzel sticks, and rich challah.
Grilling season is here, and these yummy treats are the perfect way to start.
The recipe is large enough to feed a crowd and it is sure to be a big hit. Start the movie, pour some drinks, and get the mustard ready.
Stuffed Pepperoni Pizza Sticks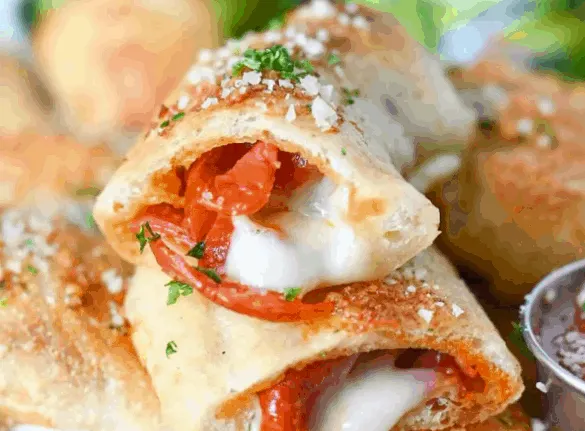 Served wrapped in tender dough and filled with pepperoni and cheese, the Pepperoni Pizza Sticks are sure to satisfy. You can enjoy all the flavors of pizza effortlessly.
Pizza dough can be purchased at the store. Nonetheless, if you have a favorite dough recipe, go ahead and use it!
Be sure to pinch and roll the dough properly to prevent the filling from oozing out. The perfect crust-like texture is achieved by sprinkling parmesan cheese on top.
With very little preparation, these are great movie night snacks.
Blooming Quesadilla Ring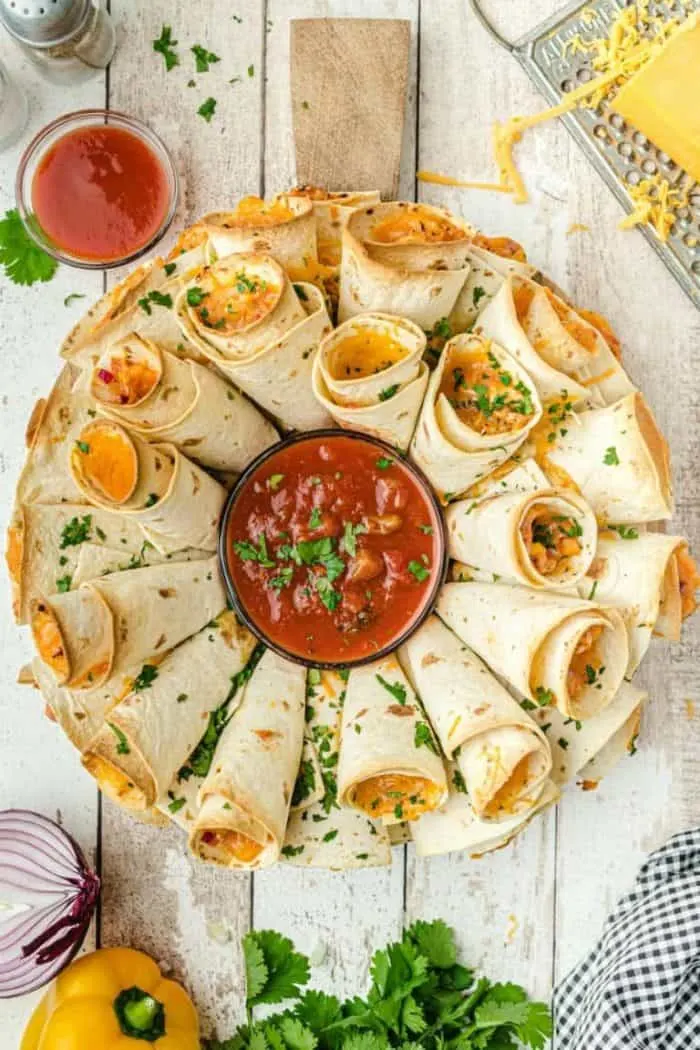 An appetizer dish to remember, blooming quesadilla rings make a stunning appetizer. A show-stopping treat that's ideal for your next movie night.
The quesadillas can be served with your choice of sides and garnishes. Salad, olives, salsa, guacamole, and sour cream go well with this dish.
An absolute fan favorite, this pull-apart appetizer never fails to impress!
Baked Garlic Parmesan Potato Wedges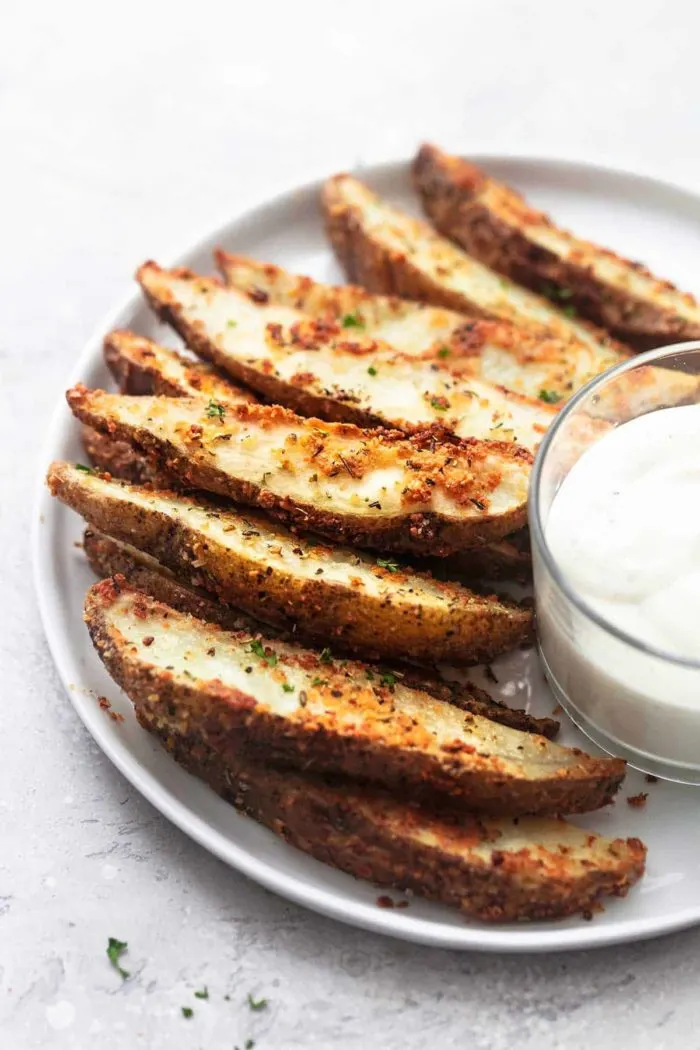 Garlic, Italian herbs, and parmesan flavors combine to make a delicious and easy recipe for Baked Garlic Parmesan Potato Wedges!
In addition to being a great appetizer or side dish, they make great party food! Crispy, garlicky, and bursting with Italian flavors. Sprinkle with fresh chopped parsley and serve with dipping sauce.
Baked Three-Cheese Onion Dip with Chive and Peperoncini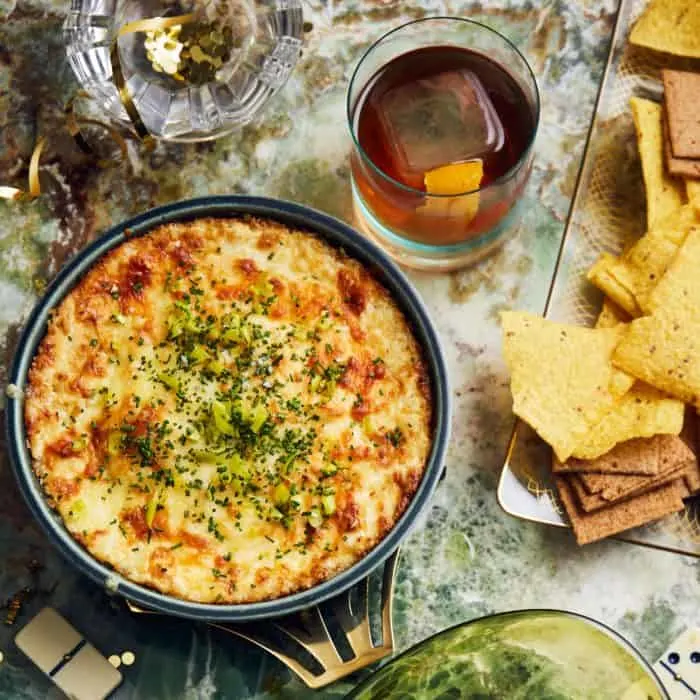 Cheese and onion combine to make an impeccable dip that is as luxurious as it is irresistible.
To make, just mix all the cheeses together, bake until bubbly, and then serve with your favorite dippers.
This dip is outrageously delicious. This will definitely please the crowd!
Jalapeno Popper Grilled Cheese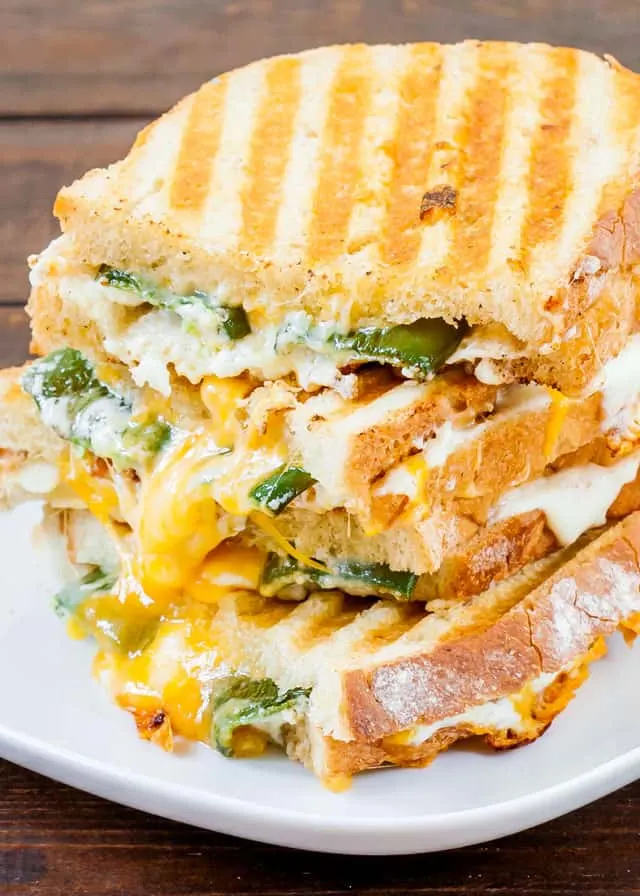 Everything we love about jalapeno poppers into one huge grilled cheese dish. It might seem simple, but simplicity is what makes this sandwich amazing.
Deliciously spicy and so tasty!
Mexican Street Corn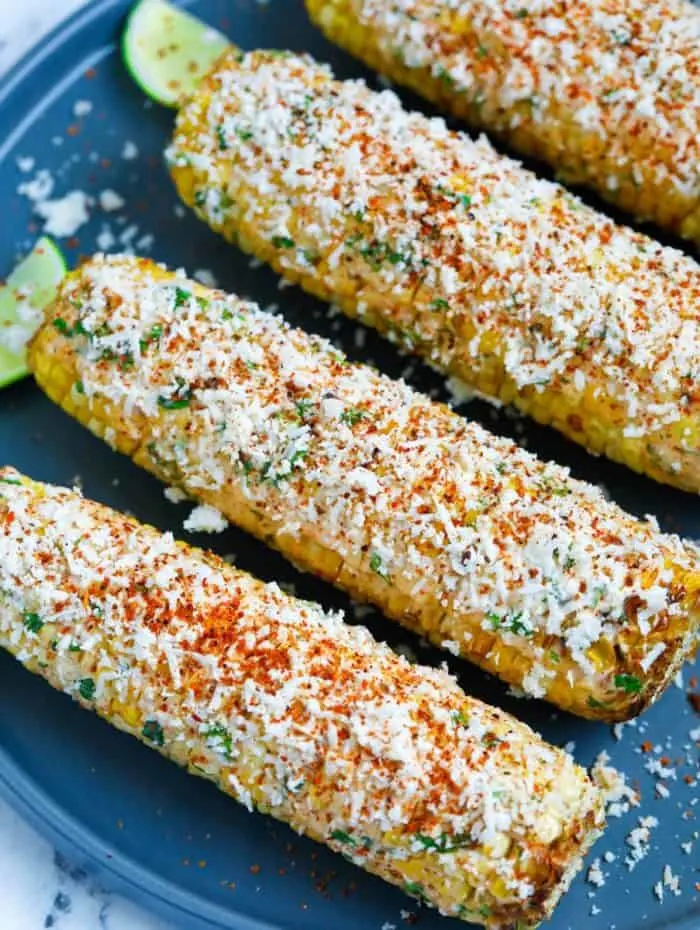 This popular street food in Mexico is an addictive combination of roasted corn on the cob, glazed with creamy, cheesy goodness, and roasted over charcoal to perfection.
Making this dish isn't very time-consuming, and it's always a hit. "Elote," or street corn, is essentially corn on the cob smothered with a mixture of mayonnaise, cotija cheese, and tajin.
It's perfect, so what's not to love?
Not-So-Unhealthy Cheese Fries Recipe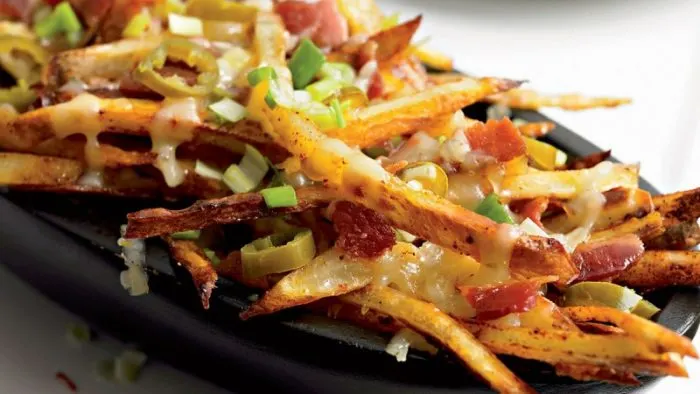 Whether you make your own fries or buy them, baking them in the oven instead of frying them will save you a lot of messy trouble. Additionally, you'll come out with a much healthier alternative to this classic.
In this easy meal, baked potatoes are crisped, cheese is added just the right amount, and bacon, pickled jalapenos, and crumbled cheese add a sense of decadence without loads of calories.
Meatball Sub Sandwich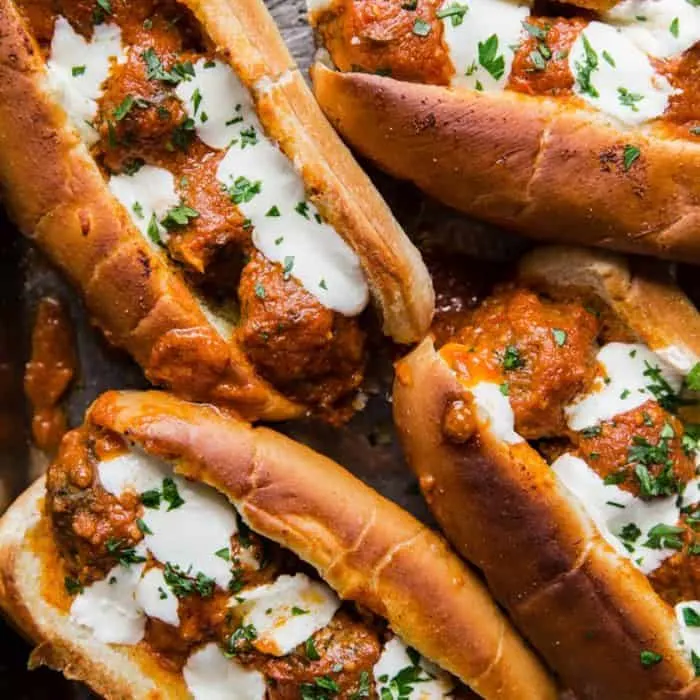 Meatballs simmered in marinara sauce (store-bought or homemade work just fine), stuffed into garlicky hoagie rolls, topped with mozzarella, and roasted until melty and bubbly.
This is a go-to comfort meal, and you can easily serve it to a large group as well.
One-Skillet French Onion Tater Tot Casserole.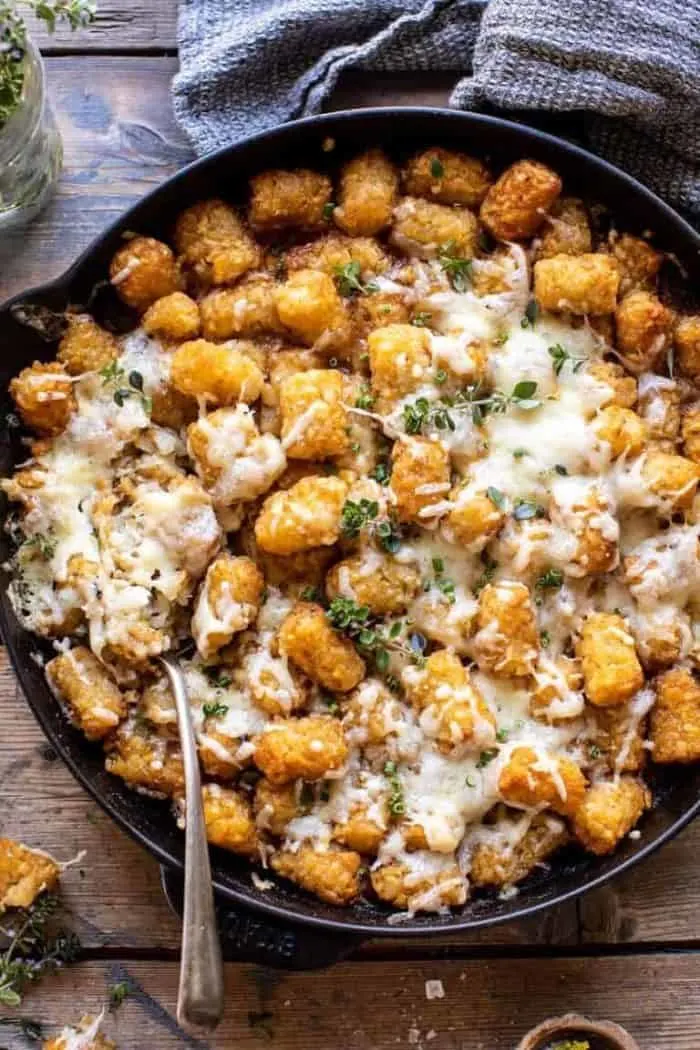 This easy French Onion Tater Tot Casserole is a pantry staple recipe perfect year-round.
The dish combines French onion soup and Midwest tater tot casserole. All these ingredients are cooked together in one skillet – slowly caramelized onions, white wine, vegetables, and beef or chicken. Then top it off with plenty of cheese, tater tots, and fresh herbs.
You can prepare this cheesy, one-pan dinner by placing the skillet in the oven. There is nothing easier than making this quick and easy dish that is cheesy, rich in potatoes, and all-around delicious.
Air Fryer Mozzarella Sticks
Air fryers are suitable for cooking mozzarella sticks. You and any friends who like cheese will be delighted to try them.
Having delicious, pizza shop-like mozzarella sticks in your very own kitchen, at any time, is not difficult, but takes a bit of attention to detail.
If you would like to freeze mozzarella sticks for later, coat the sticks as directed, and allow them to freeze completely after the second coating.
Come Back Crackers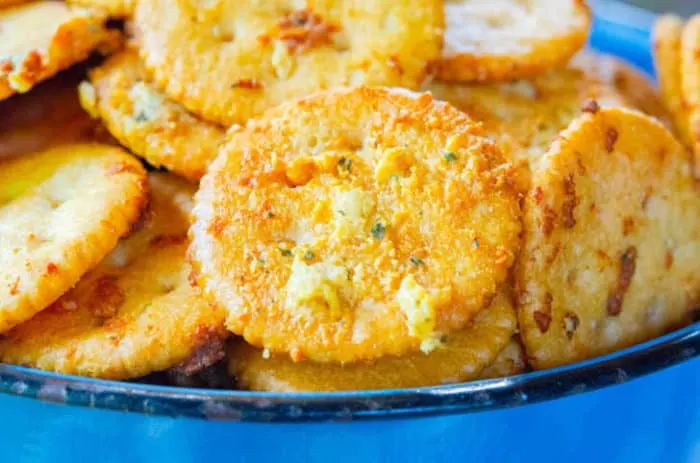 Ritz crackers are certainly a good snack on their own. However, they taste even better when baked. Their buttery flavor comes out even more, too, as they become even crispier.
You can make them super tasty by combining them with a couple of simple seasonings. It's a simple recipe that only requires butter, a packet of ranch seasoning mix, and Ritz crackers, but you can add whatever else you like (red pepper flakes, garlic powder, etc. ).
These crackers are irresistible, crisp, and loaded with cheesy ranch flavor that's impossible to resist.
Sticky Oven Barbecue Ribs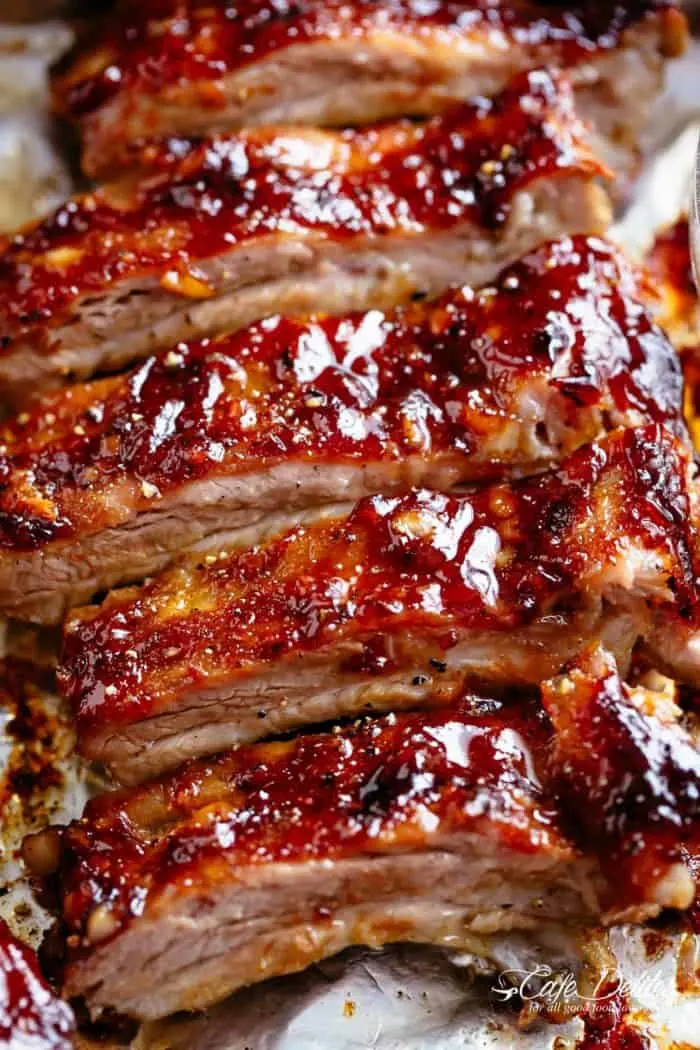 Nothing beats the amazing smells of BBQ pork wafting throughout the house while your oven does all the work for you. Become a rib fanatic with these mouthwatering ribs!
These ultimate fall-off-the-bone BBQ ribs are tender and delicious! Adding a dry rub first and coating them with a delicious barbecue sauce mixture will double the flavor.
Cheesy Popcorn Shrimp Potato Nests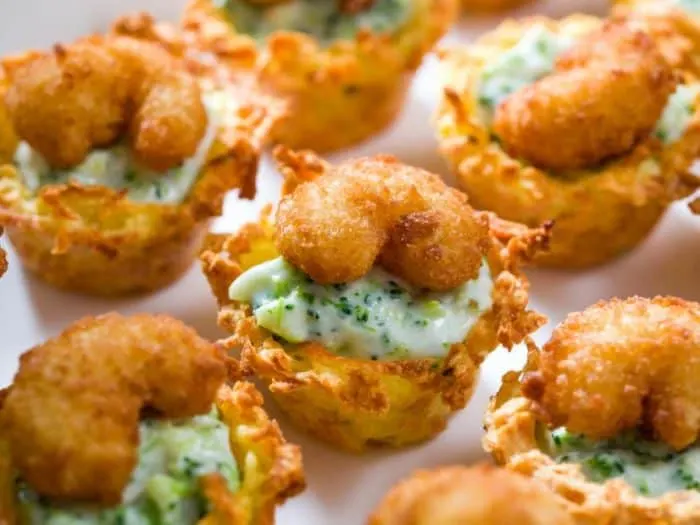 These kid-friendly hashbrown cups are topped with a creamy sauce and tasty shrimp, making them a delightful treat.
The baked potato patties have a crispy outer layer and soft and juicy inside, and they are a lovely addition to any movie snack.
Bang Bang Shrimp Tacos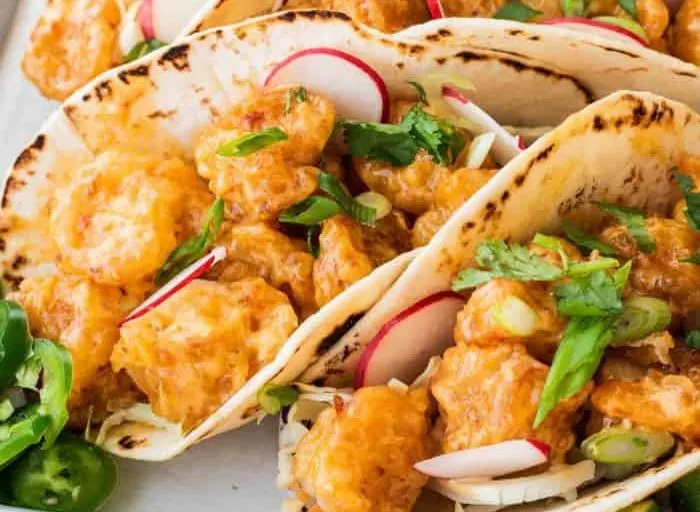 This creamy sauce is drizzled over the crispy shrimp just before serving. Depending on your preferences, you can reduce (or increase!) the amount of sriracha in the mixture. For a little balance in the heat of the sauce and a contrast of textures, add shredded cabbage.
As an alternative to warm flour tortillas, you can serve the shrimp on lettuce leaves, if you'd like to reduce carbs.
The tacos can then be garnished with thin slices of radishes, jalapenos, lime wedges, chopped cilantro, and green onions. Having your friends customize their tacos is also a great idea.
Cheesy Bacon & Kale Potato Skins
This potato skin recipe has a creamy, garlic-punch filling made with kale that turns them into a filling meal, and not overly greasy junk food.
Baked to golden brown crispy potato skin perfection, these cheesy bacon and kale potato skins are filled with garlic-and-Parmesan-laced kale pesto. With bacon bits and cheese sprinkled on top for good measure, the whole thing bubbles in the oven and becomes a delicious and slightly healthy treat.
Easy Pizza Croissants
Golden brown crescent rolls filled with ham and cheese make up these pizza croissants that are hot and tender. This simple pizza croissant roll recipe is great for keeping the kids' hunger at bay!
The dough is placed on the baking sheet, then meat, cheese, and toppings are added, then the pastry is rolled and baked.
This recipe would make an excellent appetizer for cocktail parties and movie nights. They can be frozen ahead of time, popped into the oven just minutes before serving.
The Easiest Burrito
Easily prepare these freezer-friendly burritos at home with this recipe! When you keep a stash of tortillas in your kitchen, you will be able to satisfy your Mexican food cravings any time you want.
With no watery sauces and vegetables, the tortillas remain firm and fresh. The result is a burrito recipe that is really crispy on the outside and warm, cheesy on the inside!
It's best to serve these burritos with avocado or guacamole, salsa, and sour cream for dipping, fresh sliced tomatoes, and red onions.
Mini Pizza Dip Cups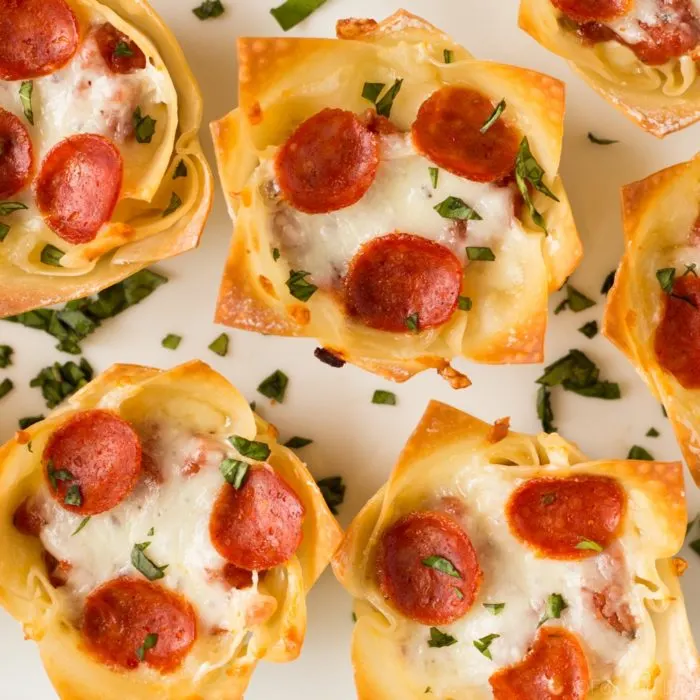 An Italian-inspired dish made from pizza sauce, three kinds of cheese, and pepperoni that's wrapped up in a crispy wonton.
Cream cheese is mixed with herbs and spices, then topped with mozzarella cheese, parmesan cheese, and pizza sauce. Movie night at your house?
You can't go wrong with these Mini Pizza Dip Cups.


Movie Night Snack Boards & Platter
Crispy Oven Baked Chicken Wings Platter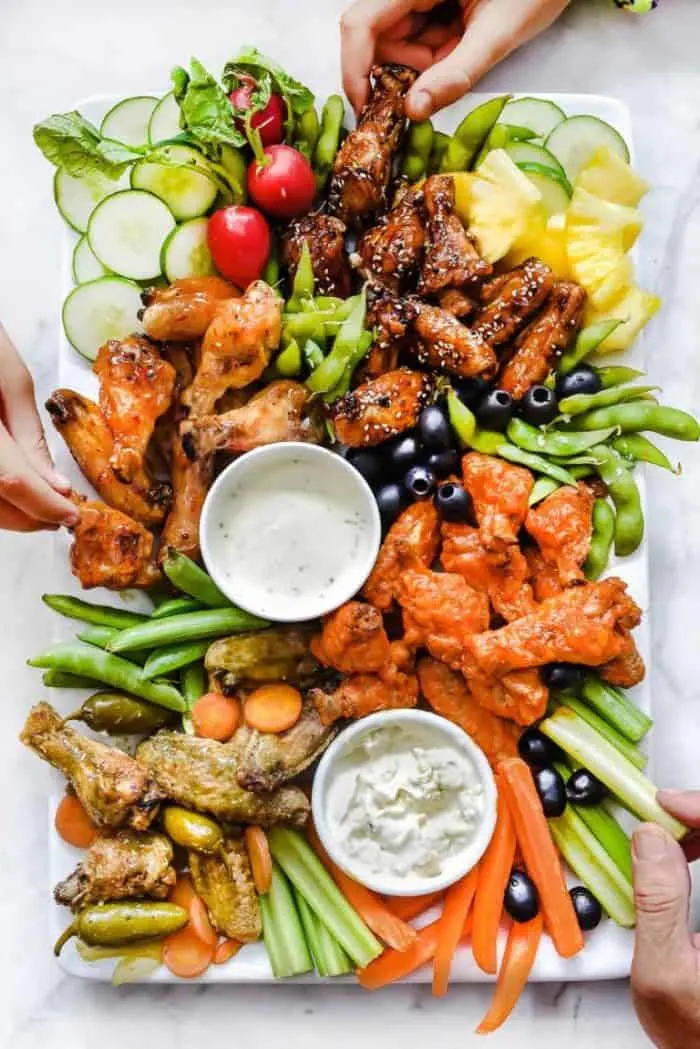 The idea of everyone's favorite cheese board and putting it into action to make an amazing chicken wing platter that starts with a crispy baked chicken wings recipe dressed with four different sauces and accompanied by all the dippers for an addictive chicken wing platter perfect for any day.
Sweet-and-Spicy Chex Mix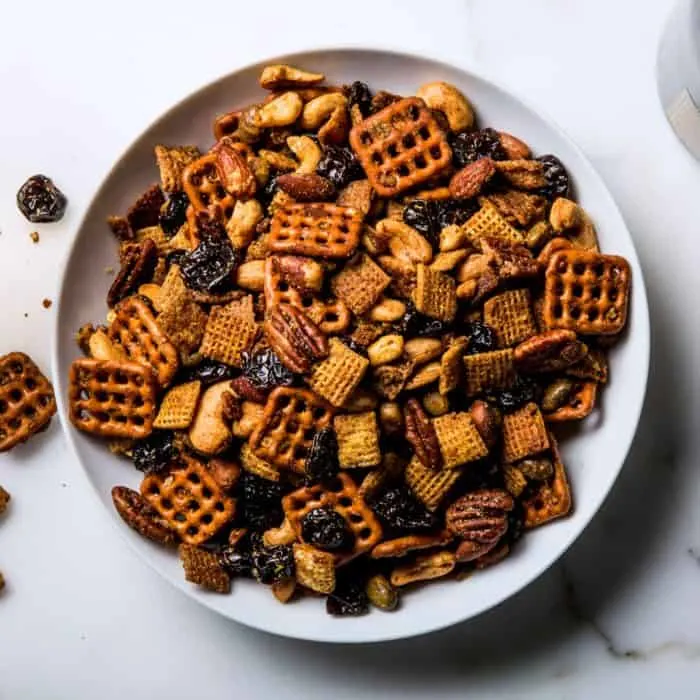 You won't be able to resist the tartness of the cherries in this Chex mix recipe! Its sweet flavor and chewy texture go perfectly with its salty and spicy crunch. Pecan halves, cashews, and peanuts – along with a pleasant amount of heat – make this salty snack tasty and addictive.
Sweet and Salty Snack Board
An assortment of sweet and savory snacks is always a good idea. Putting it together is easy and there is something for everyone. Sweet and salty delicious snack board for easy entertaining.
You can now relax and enjoy the movie as soon as your snacks are out.
Ultimate Chip & Dip Platter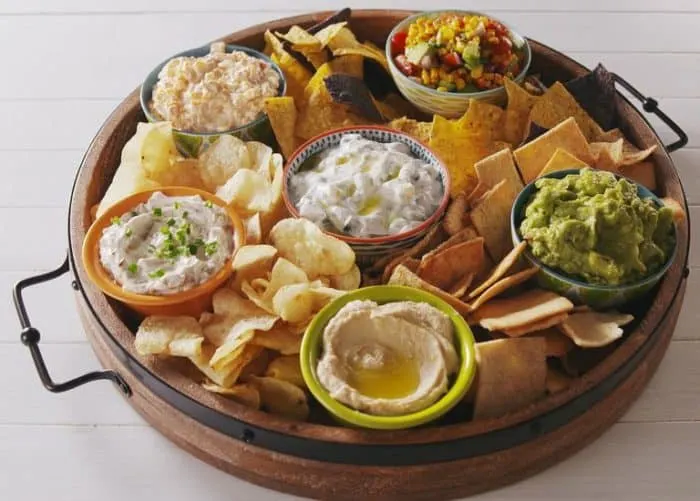 The perfect crowd-pleaser, chips, and dip make entertaining a breeze. You can serve all of your favorite chips along with different dips on a platter.
To add variety to your platter, it is ideal to have dips that differ in texture and flavor. In the same way, adding several types of chips to complement the dips makes for the ultimate chips and dip platter.
Buying prepackaged potato chips isn't the only option, as you can make your own. If you serve chunky dips such as corn dip, it would be nice to pair them with homemade tortilla chips or pita chips.
Chocolate Dessert Board (Dessert Charcuterie)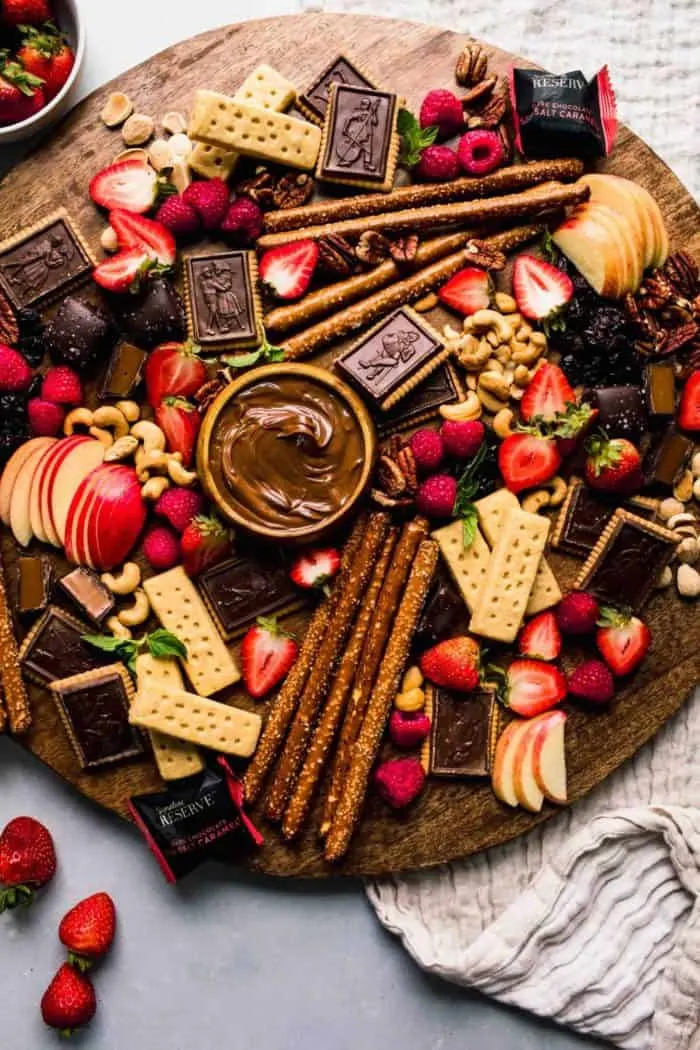 Enjoy this Chocolate Dessert Board as a tasty twist on a Charcuterie Board. Besides cookies, caramels, fruits, chocolates, and a creamy hazelnut spread for dipping, there are also nuts and pretzels in this spread.
This desert board is a nice idea to serve at a party or just a casual movie night. This type of fast-fix is easy to throw together and can be prepared ahead of time. Always a hit, they never fail to impress.
Fruit Platter with Whipped Ricotta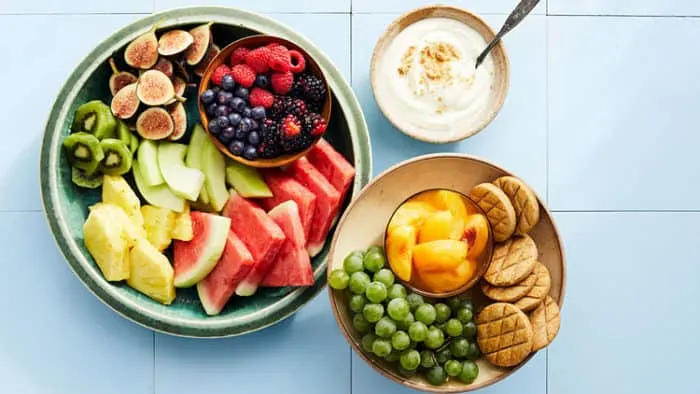 There is no better way to impress your guests than with a gorgeous fruit and cheese platter packed with all kinds of sweet and savory treats.
Every season brings a different vibe to your platter so it's just as lovely for outdoor gatherings as it is for cozy and movie nights at home. Any variety of tropical fruits from your local farmers' market will work well for this spread.
Plus, you can prepare the accompaniments in advance: juicy poached peaches, scrumptious ricotta flavored with vanilla and maple syrup, and buttery digestive biscuits.


Sweet Movie Night Snacks
Fluffy S'mores Dip
This easy and fun dessert dip combines fluffy marshmallows with homemade chocolate cream.
You won't need to heat anything up, as this recipe doesn't require baking! No need to worry if it's too cold outside or if it's too hot to use the oven. You can serve this dip chilled or even at room temperature.
Strawberry Snacking Cake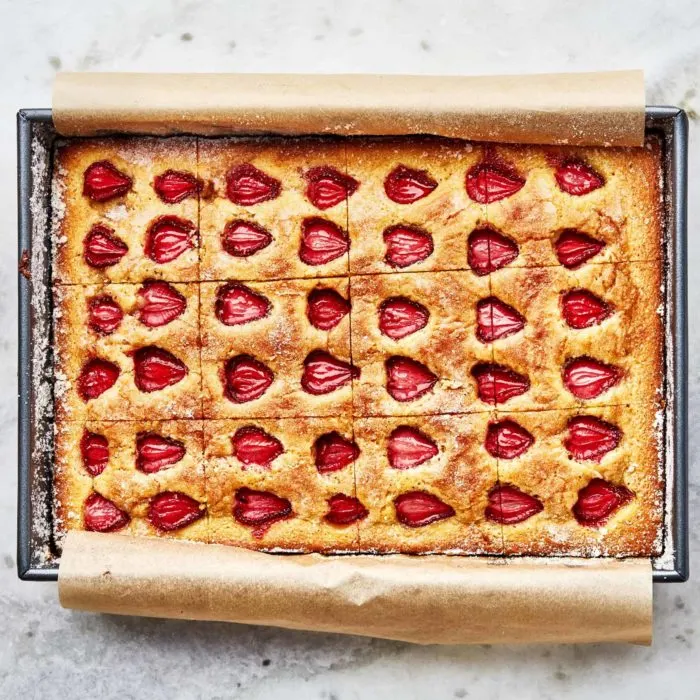 Think of the combination of sweet, juicy berries together with a lightly savory medley of olive oil, and a crackly sugared crust. A swirl of strawberry jam and sliced strawberries on top give this cake a lovely strawberry flavor.
It's so pretty it doesn't need further explanation, it's a perfect sweet treat you can serve at your next movie night with no advance planning and you can make it in just an hour.
Chocolate Chips Puff Pastry Sticks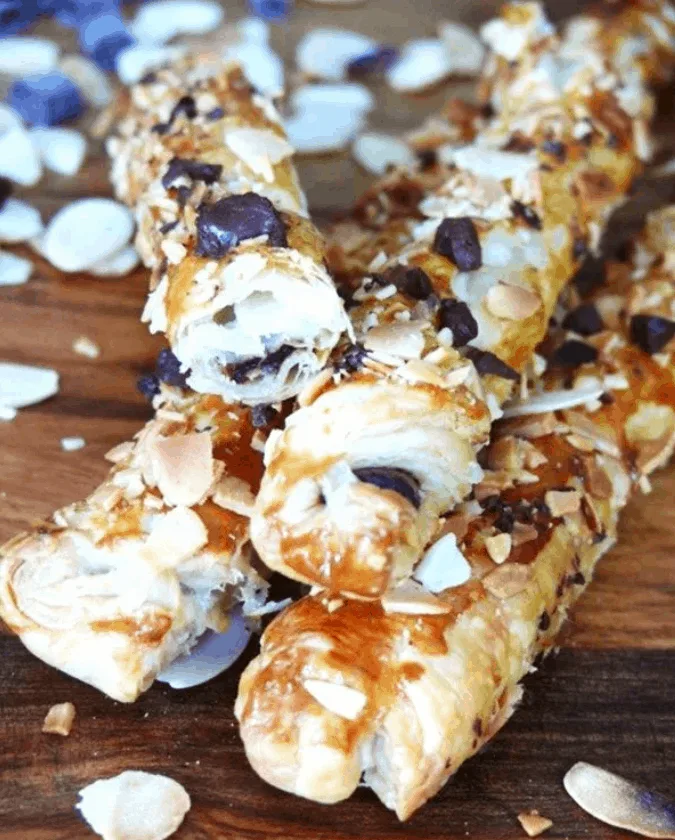 These are easy to make with any ingredient you have on hand, like raisins, oatmeal, and sesame seeds, and they are great with yogurt, milk, or tea.
The recipe starts with a buttery puff pastry, which is enhanced by ground cinnamon and chocolate morsels. The dark chocolate chips in these sweet puff pastry sticks make them both crunchy and gooey, the perfect pairing with your coffee and your favorite iced beverage.
Spicy Caramel Bacon Popcorn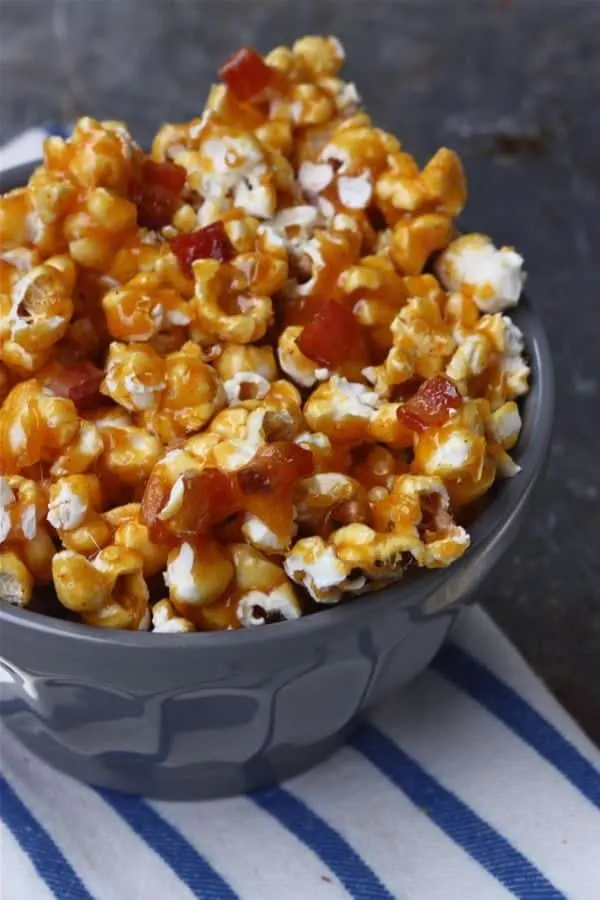 There's nothing like having a movie night with friends or family, so why not try something a little different with a treat that's usually topped with butter and salt.
This movie night snack is awesome because it adds the bacon bits to the caramel, so they get coated, too! The mixture is then drizzled over the popcorn.
A good kick of heat is added to the caramel popcorn, while the salty bacon rounds out the flavors.
Glazed Blueberry-Blackberry Turnovers
Combine berries with flaky pastry for a perfect treat. The recipe is easy and you'll never have to worry about making a mess.
Ginger may not be for everyone, so omit it if you don't like it. If you make them for kids, it might not be a good idea since it is a strong flavor and gives a nice kick.
Dark Chocolate Dipped Bananas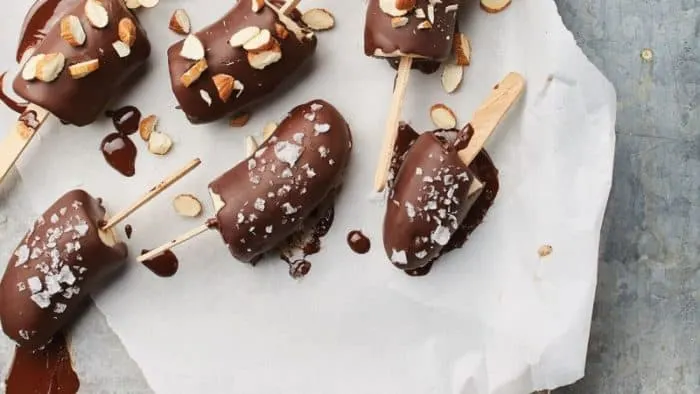 Add some shredded coconut, almonds, or sea salt to your bananas to make them even more delicious. As an extra treat, you can always add cookie crumbs or miniature candies.
It takes a few minutes and only a few ingredients to prepare these banana bites, which can be frozen immediately. You can make these banana pops at home and impress your next movie night crowd with them.
Easy Homemade Churros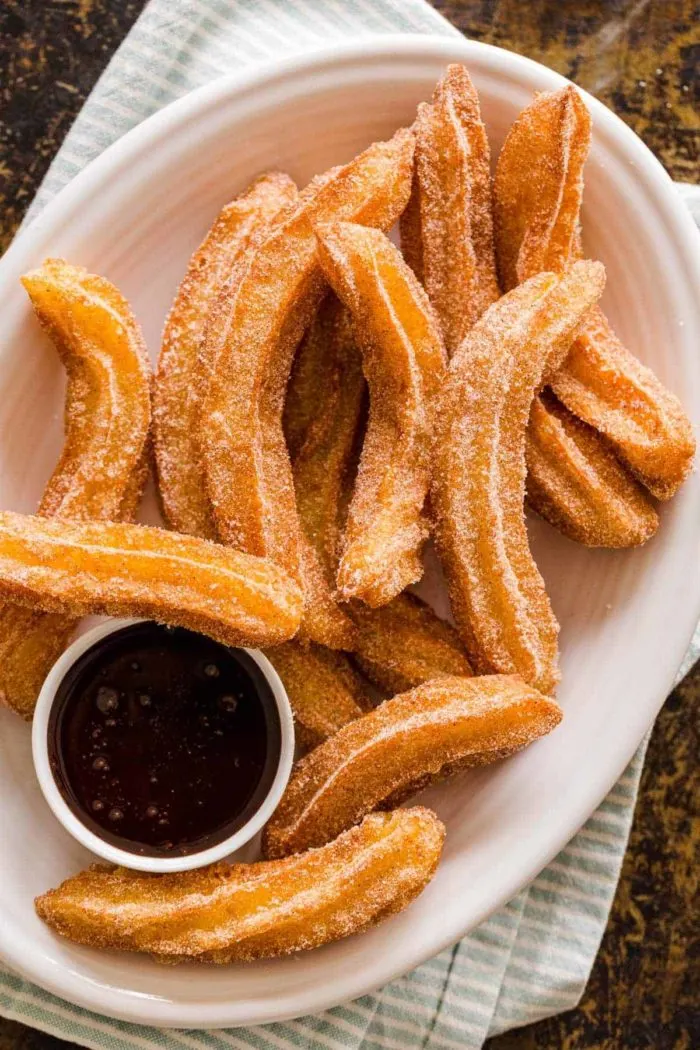 There is no doubt that the Mexican dessert Churros are super popular. Served with cinnamon sugar, they're made with fried choux pastry.
The crunchy cinnamon sugar rolls are so delightful without the need for a dip, but if you're in for something a little more special, these are the favorite homemade sauces: chocolate, dulce de leche, and caramel sauce.
Key Lime Coconut Donuts
Baked Key Lime Coconut Donuts have a bright and zesty Key Lime flavor, and they are ready in just 30 minutes!
A donut pan is absolutely necessary for this recipe. For those who cannot find fresh key limes in their area, you can use lime juice or bottled key lime juice.
It only takes about 10-11 minutes to bake the donuts, so be sure to watch them closely while baking.
Healthy Homemade Fruit Popsicles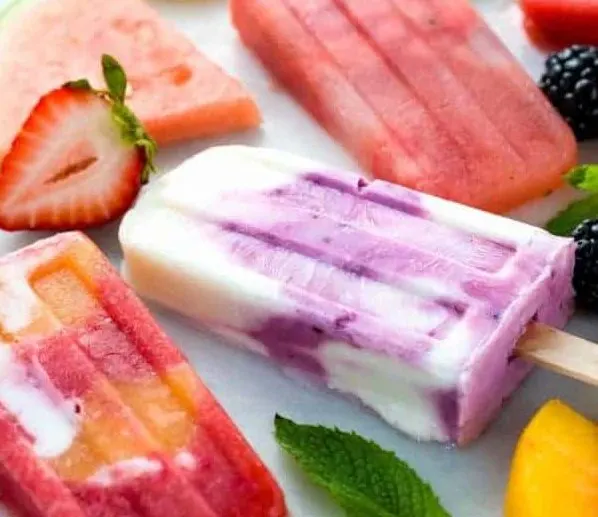 Kids and adults alike will enjoy making homemade fruit popsicles. The benefit is that you are getting nutrients without adding refined sugar to your diet.
A natural creaminess is created by adding yogurt to provide protein and probiotics to promote digestive health. Combined with juice, pureed bananas make a soft bite.
You can also add coconut milk which gives the popsicle a creamy texture and a slight sweetness. This recipe contains no more than 100 calories and only natural sweeteners.
Easy Sweet Cheese Danish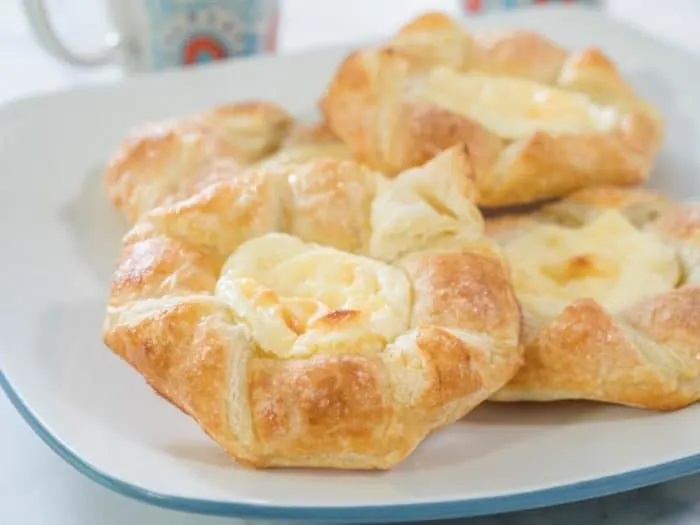 This sweet cheese danish is made entirely from scratch. While many online recipes call for store-bought puff pastry or crescent rolls from a tube, taking the time to make this danish dough is well worth it.
You get a perfectly crispy crust on the outside and a warm, flaky, but still chewy inside. These danishes are filled with light and sweetened cream cheese that has the perfect creamy texture.
Alternatively, you could glaze them or top them with jam before baking, to make these movie night snacks a little sweeter.


Movie Night Drinks
Healthy Pink Drink Strawberry Refresher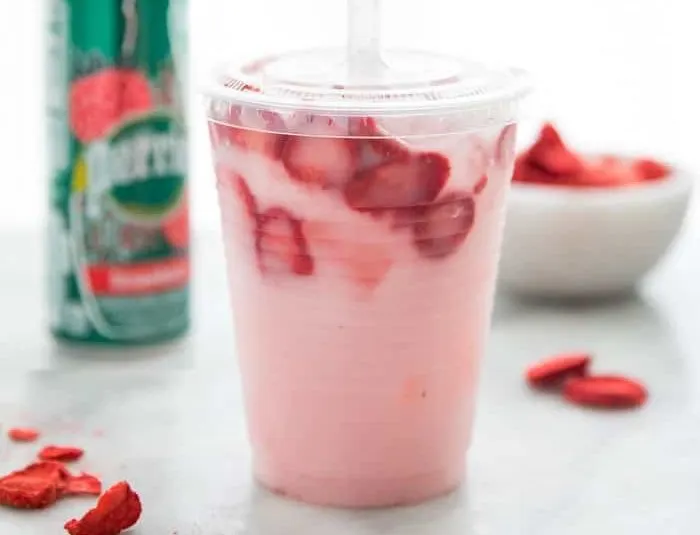 This hydrating, caffeine-free, Whole30, vegan, and unsweetened soda combines the subtle strawberry flavor of Perrier sparkling water with the classic fruitiness of freeze-dried strawberries.
Using only three ingredients, this strawberry beverage is creamy and refreshing.
Sparkling Cranberry & Cola Ice Cream Float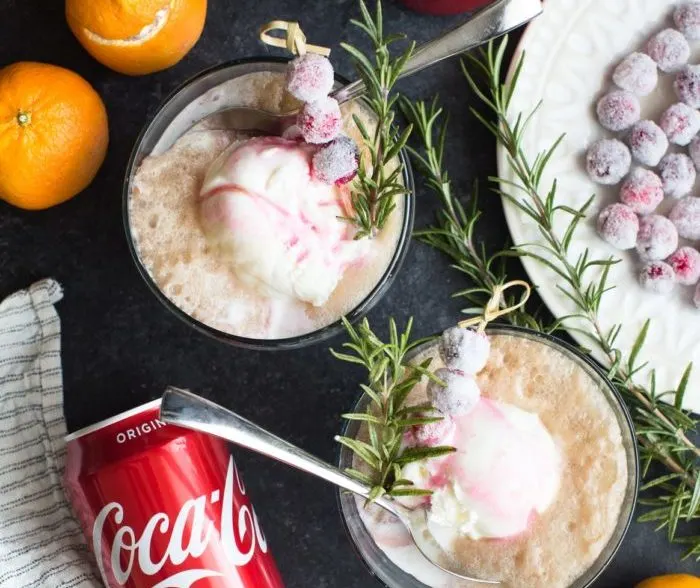 Bright, cheerful, and perfect for casual get-togethers, these Sparkling Cranberry & Cola Ice Cream Floats are always a hit.
Serve up some sparkling cranberries, a pitcher of cranberry citrus syrup, rosemary sprigs in water, and Coca-Cola® on ice as an ice cream float station.
Let your guests prepare their own floats by scooping vanilla ice cream into bowls or glasses.
Healthy Mocha Frappe (Dairy-free)
Including the chocolate sauce and whipped topping, this lightened-up version of the popular drink has only 15 grams of sugar per serving.
It's made with high-quality coffee, high-quality cocoa powder, and just the right amount of sweetness to serve as your latest movie night snack.
It's now possible to enjoy a frappe with much less sugar, yet still as delicious!