It can be tricky to shop for teenagers. They know precisely what they do and don't like but cannot always articulate it. Their interests also constantly change depending on the latest or coolest trend.
The one constant is that they like their independence and making their own decisions. With this in mind, it's often easier and more appreciated if we gift them with a gift card instead of spending hours trying to find that elusive gift.
According to Allied Market Research, "The global gift cards market size is valued at $619.25 billion in 2019, and is projected to reach $2,076.51 billion by 2027, growing at a CAGR of 16.2% from 2020 to 2027."
I've spent some time online trying to find gift card ideas for teens that cover several interests, and that will give them many choices of where to spend them.
This comprehensive list covers the best gift cards for teens and tweens in 2023 that they can spend on food, make-up, clothing, fashion, shoes, sports goods, gaming, music, and more.
So if you're not sure what to buy for your teen this Christmas (birthday or graduation) or simply don't have the time to shop, then one of these gift cards will solve that problem for you.
You might also want to know: Can You Return Gift Cards?
Gift Cards For Tweens
Disney Store Gift Card
Children love Disney films, and there are plenty to choose from. With a Disney store gift card, tweens can buy clothing accessories, toys, and more at the Disney Store featuring their favorite Disney characters.
You can select a Gift card amount from $25 to $500 and can choose to have it emailed or shipped to them.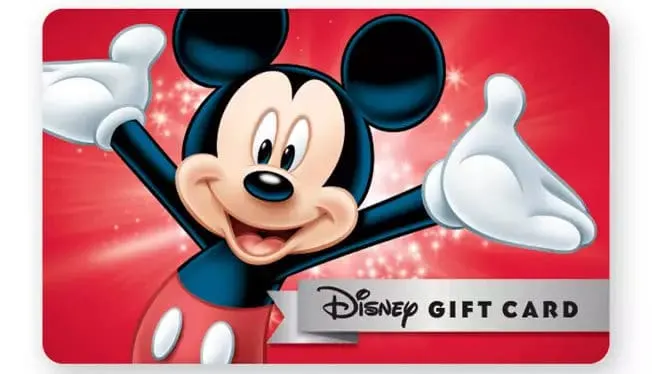 Build A Bear Gift Card
Kids can choose from a variety of stuffed animals or create their own. They can choose which clothes and shoes to add, as well as additional sounds and scents and unique accessories.
This is not only an awesome gift but a fun experience for any tween as well.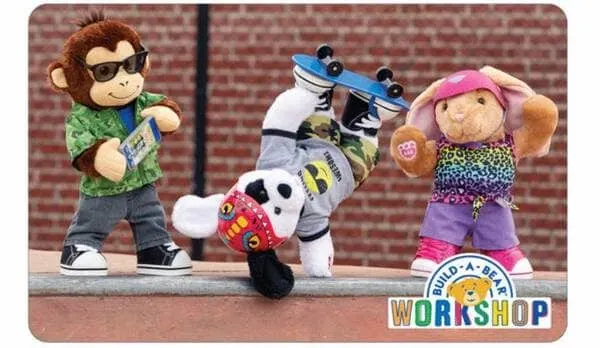 Tween girls love accessories, and jewelry from Love Ivy will definitely be on their wishlist.
If you're not sure what they'll truly love, then you can send them a gift certificate from $25 – $200 so that they can choose their jewelry pieces.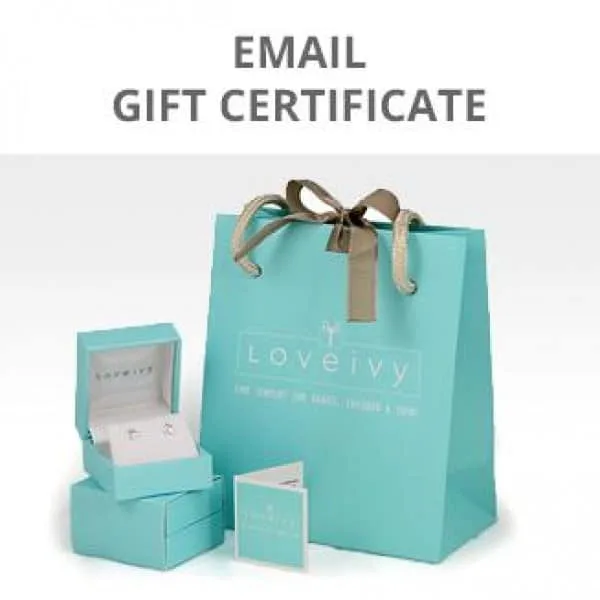 Children's Place has trendy clothing, accessories, shoes, and more for boys and girls. Their graphic tees are super cute as well!
With so many clothing options to choose from, your tween is sure to find something they'll love.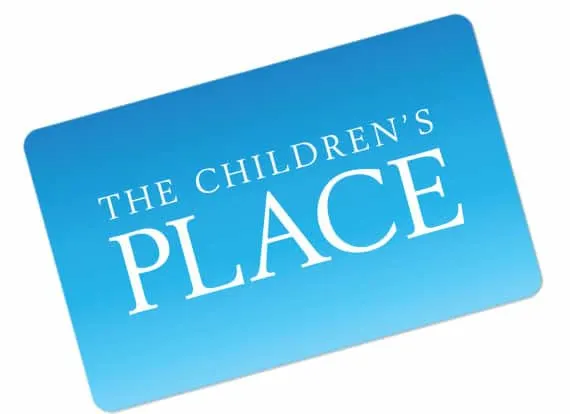 Most kids love arts and crafts, and as parents, we love encouraging anything that keeps our tweens away from screens as much as possible.
You can find a wide variety of supplies for art and crafts at Michael's.
Michaels gift cards are perfect for getting them to try a new craft or activity.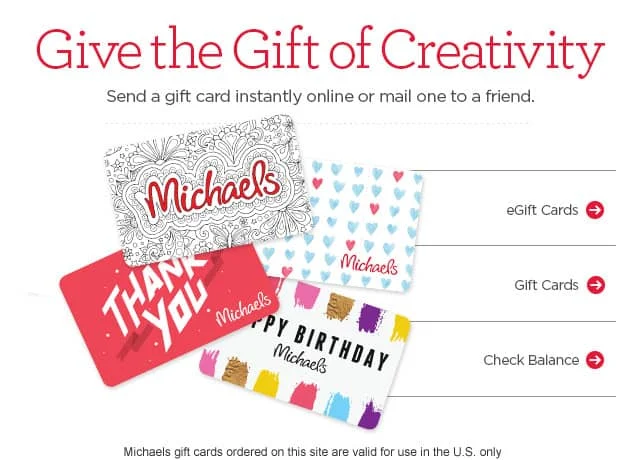 Gift Cards For Teenage Boys
Whether your looking for gift ideas for a 13-year-old boy or an 18-year-old, gaming, food, and clothing gift cards are the most popular among teen boys
GameStop Gift Card
At GameStop, teens can find video games and electronics, apparel, and accessories related to their favorite games and characters.
This gift card is redeemable for the purchase of merchandise only in the US at GameStop, ThinkGeek, EBGames, Babbage's, EBX, and Planet X stores and online at GameStop.com and ThinkGeek.com.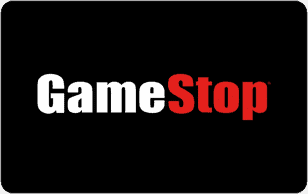 Game & Grub Gift Card
Most teen boys would appreciate a gift card that they can use for gaming or food purchases.
This innovative card can be used at GameStop & for Xbox-related purchases, as well as Grubhub, Domino's, and Buffalo Wild Wings.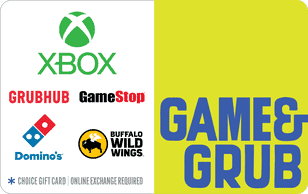 'Cheers To You' Multi-Store Choice Card
If you're really at a loss for what to get a teenage boy, then a card where he has several options on where to spend it is probably best.
Participating brands in the 'Cheers To You' gift card include Macy's, Outback, Old Navy, Fanatics, The Home Depot, GameStop, and Domino's.
So whether it's gaming, fashion, or food, he's sure to find something he truly wants.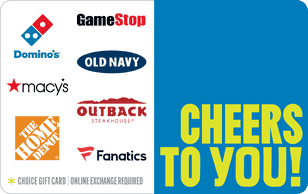 AMC Theaters Gift Card
Weekend movie nights with friends are the best. AMC Theater gift cards are one of the best gift cards to give your teen.
They can use this card for the movie they want to see or for drinks and snacks at the concession stand.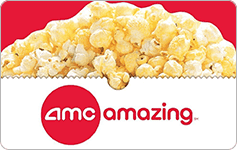 App Store & iTunes Gift Card
An App Store & iTunes gift card is a perfect gift idea if your teenage boy has an Apple device.
Select an amount from $25, $50 or $100.
The gift card can be used to download games, apps, music, TV shows, and movies.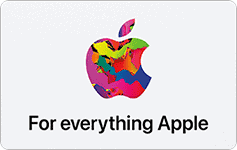 🤓 Suggested reading: Can A 13 Year Old Have A Debit Card?
Gift Cards For Teenage Girls
Happy Teen Gift Card
With the Happy Teen gift card, your teenage girl can shop at any of the following participating stores – Barnes & Noble, Sephora, Regal Cinemas, Nike, Dave & Busters, American Eagle, or Jamba Juice.
You can buy a Happy Teen Gift card for $20 and add on in $5 increments.
The perfect gift card that your teenage daughter can use for shopping, movies, and hanging out with friends.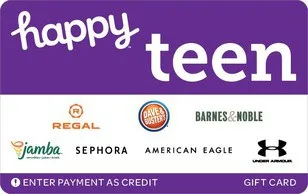 Retail Therapy Gift Card
For some retail therapy, you can gift your teen girl this gift card that she can use at Ulta, LuluLemon, Wayfair, GAP, Macy's, and Nordstrom Rack.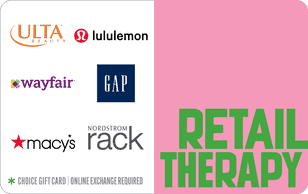 SpaFinder Gift Card
The Spafinder network includes thousands of spas, fitness centers, yoga studios, salons, hotels, and resorts.
This Spafinder eGift card can be used for a relaxing massage, a manicure, or a fitness class.
There is a link to check out participating Spafinder locations in your area.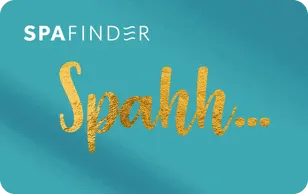 Gift Cards For Make-Up
For teens who like to wear make-up, Sephora and Ulta offer the best gift cards to give a teenage girl.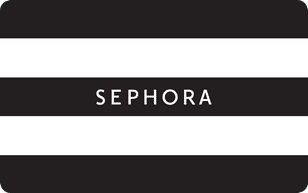 Ulta Beauty Gift Card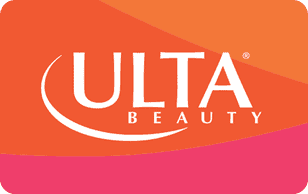 Gift Card Ideas For Clothing / Fashion
Teens love hanging out at the mall and shopping for the latest fashion.
The Retail Therapy Choice Card gives them a lot of freedom as it can be used at several stores. However, if you know your teens' favorite store then one of the following gift card ideas could also be a great option.
Remember to put an appropriate dollar amount on the gift card to allow them to purchase something they love.
Macy's Gift Card
Macy's gift cards let you shop fashion, clothing, and accessories from the most popular brands and designers.
The Macy's Gift Card can be used online or in stores to purchase anything the recipient wants to celebrate their special day.
Funds never expire, and there are no transaction fees.
TJ Maxx offers top men's, women's, and children's clothing and footwear brands.
TJ Maxx Gift Cards can be used at Marshalls, HomeGoods, Homesense, or Sierra stores (in the US and Puerto Rico) as well.
With so many options to choose from your teen will certainly enjoy shopping with this gift card.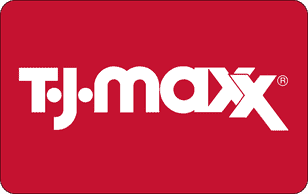 H&M Gift Card
With an H&M gift card, teens can shop for the latest fashion and apparel at great prices.
This gift card can be used at all H&M stores in the US or online.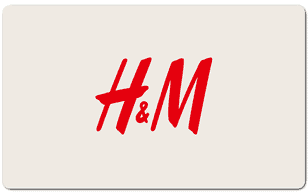 Gap Options Gift Card
You can use the Gap Options Gift Card at several major retailers, including Gap, Old Navy, Banana Republic, and Athleta.
They offer a wide range of casual, fitness, and business clothing, accessories, jewelry, and footwear.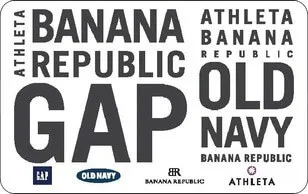 Your teen will appreciate this gift card if they have their own fashion sense and don't like you picking their clothes.
Abercrombie & Fitch Gift Card
Young adults who like wearing high-quality, casual clothing fit for their active lifestyles would appreciate an Abercrombie & Fitch Gift Card.
You can find tops, bottoms, outerwear, jackets, sleepwear, shoes, activewear, skirts, dresses, fragrances, and exclusive clothing collections.
Some of the featured brands include Tretorn, Ilsa Jacobsen, New Balance, One Teaspoon, and many more.
Abercrombie & Fitch Gift Cards are accepted at more than 740 A&F stores across the United States and online.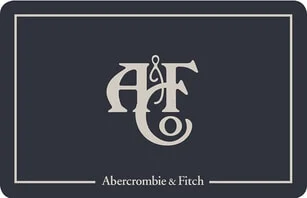 American Eagle Outfitters Gift Card
Because American Eagle Outfitters is known for high quality, trendy clothing at a great price, American Eagle Outfitters Gift Cards are a surefire hit with young adults ages 15-25.
This eGift makes your job easy. All you need to do is choose the amount, and the Internet will deliver the gift quickly.
They can choose from a wide range of slacks, jeans, skirts, tops, graphic T-shirts, jackets, undies, swimwear, sweaters, shorts, and accessories that top every wish list.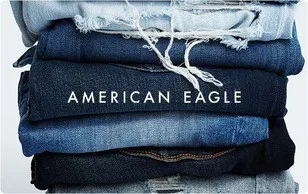 Gift Cards For Shoes
Not only do teens outgrow and outwear their shoes, but they also like to have the latest trendy shoes available.
A gift card will help ensure kids get the shoes they want.
Designer Shoe Warehouse Gift Card
With more than 24,000 pairs of shoes in stock at each of their more than 430 locations across the United States, the DSW Gift Card is perfect for anyone who's looking for a new pair of shoes.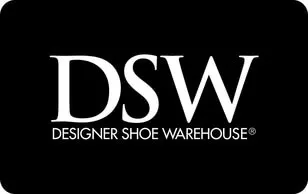 Footlocker Gift Card
At Foot Locker you will find the latest sneakers for football, running, baseball, basketball, skateboarding, or more.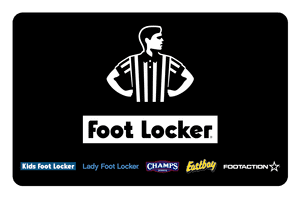 Zappos Gift Card
With the Zappos.com eGift Card, you can purchase casual and athletic shoes, boots, and sandals, as well as orthotic and occupational shoes in more than 150,000 styles.
Zappos also sells apparel, bags, watches, and accessories.
All shipping and returns are free and fast.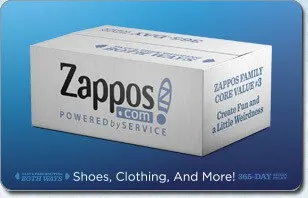 Gift Cards For Accessories & Room Decor
Uncommon Goods eGift Certificate
A great place to shop for one-of-a-kind items for teens is Uncommon Goods. There is even a section for teens with fun accessories, games, and decor. Gift certificates are available from $5 – $1,000.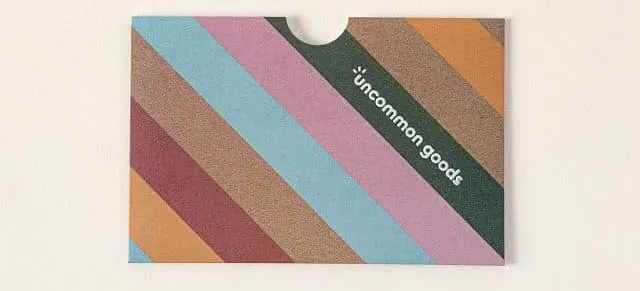 Gift Cards For Sports
Fanatics Gift Card
For sports fans, a Fanatics Gift Card is the ideal gift. Fanatics.com offers apparel, merchandise, and jerseys for almost any team or sports fan. It's even possible to purchase autographed items and authentic memorabilia. Take the hassle out of choosing the right t-shirt, jersey, or hoodie by buying a Fanatics Gift Card.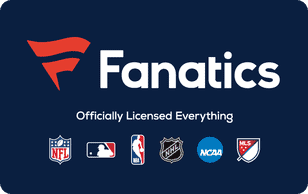 Under Armour Gift Card
Under Armour sells sportswear, casual clothing, accessories, and footwear.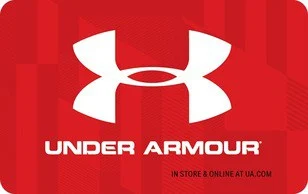 Athleta Gift Card
Women and girls who are active will love the Atleta Girl Gift Cards. Athleta offers everything from running and yoga to swimming and hiking. Athleta Girl Gift Cards can be used at any Athleta, Old Navy, Gap, and Banana Republic store, including outlet and factory stores and online.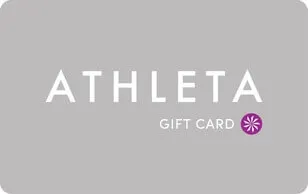 Hibbett Sports Gift Card
Hibbett Sports offers big-name brands, including The North Face, Under Armour, Jordan, Columbia, Nike, and many more.
Hibbett has more than 1,000 stores in 33 states offering sporting goods and apparel for athletes.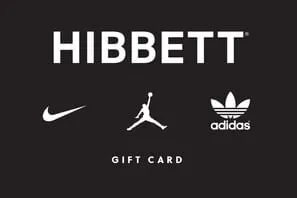 Finish Line Gift Card
Finish Line specializes in running, training, basketball, and volleyball shoes, hiking boots, sandals, and casual footwear.
Additionally, they sell accessories such as bags, backpacks, hats, gloves, watches, fitness trackers, and more.
With Finish Line Gift Cards, you can shop for brands such as Asics, Adidas, Jordan, Nike, Brooks, The North Face, Timberland, Under Amour, and more at over 1,030 locations nationwide.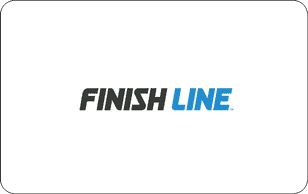 Gift Cards For Food & Drinks
Teens love hanging out and spending time in malls, coffee shops, and fast food joints.
Starbucks Gift Card
The most popular gift card for coffee is probably from Starbucks. WalletHub compared the 50 most popular gift card options and Starbucks had the highest WalletHub score.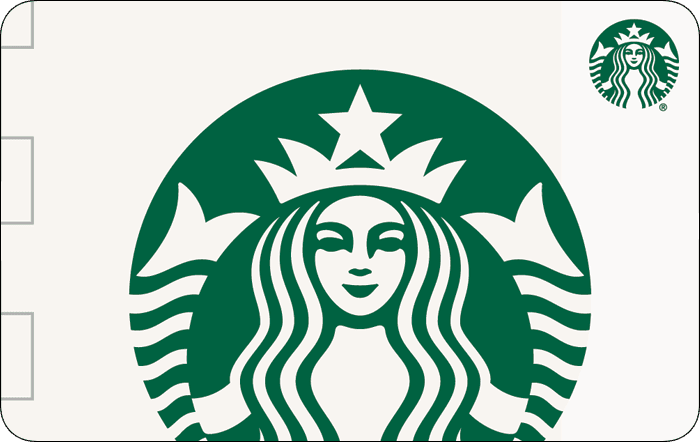 Happy Holidays Dining Choice eGift Card
The Happy Holidays Dining Choice Card offers a variety of restaurants to choose from.
Featured brands include BJ's Restaurant & Brewhouse, Buffalo Wild Wings, Maggiano's, Outback Steakhouse, Red Lobster, Red Robin, and The Cheesecake Factory. E-Gift cards can often be used for online orders as well.
Gift cards are a convenient and easy way to celebrate every special occasion.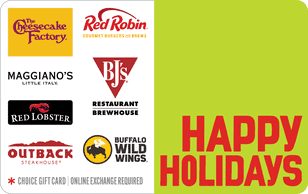 Happy Eats Gift Card
Another great gift card for teens is the Happy Easts Gift Card.
This gift card can be used at various restaurants, including Dave and Buster's, Panera Bread, Jamba, Cold Stone Creamery, and Burger King.
Having fun while enjoying a treat is the best part of receiving this gift card.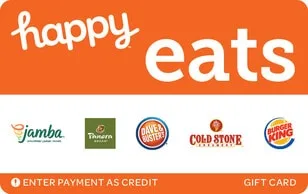 Grubhub Gift Card
Gift Cards are great for food delivery. Use them to order food from local restaurants online or through the app.
Grubhub gift cards are among the most popular food delivery gift cards.
No matter what type of food they like, the Grubhub app has it. The app is convenient, easy to use, and safe!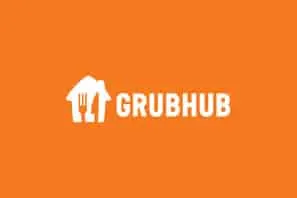 Chipotle Gift Card
Chipotle is a firm favorite with teens on the go. Whether they're grabbing a bite after football practice or meeting friends, the tacos, burritos, or salads at Chipotle will fill them up.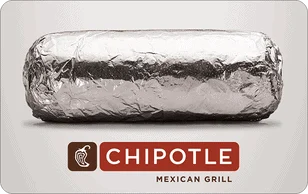 Gift Cards For Gamers Technology
Teens love gaming, and you can find a great gift card for them whether they have an Xbox, a Sony Play Station or a Nintendo Switch, or Wii.
Gift Card for Xbox
A Microsoft Xbox Gift Card is an excellent gift for gamers. The Xbox gift card can be used to purchase add-ons, map packs, skins, and new accessories for games they already own.
Xbox Gift Cards can even be used to buy Xbox Live Gold subscriptions and Xbox Game Pass subscriptions.
The funds on Xbox Gift Cards never expire, and there are no fees. Gift cards are available for $15, $25, or $50.
By giving them a Microsoft Xbox gift card, they will be able to select their favorite games and upgrades without bothering you for money again.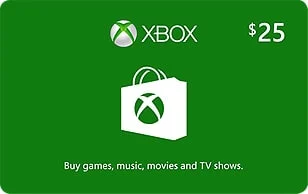 Sony Playstation Gift Card
Your teen can use this gift card to buy games, add-ons, in-game credits, season passes on a PlayStation PS4 or PS5 console, computer, smartphone, or tablet.
Playstation gift cards can be bought for $10, $25, $50, $75 or $100.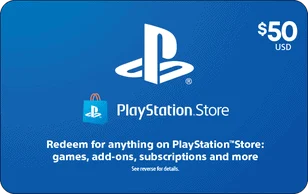 Nintendo Gift Card
Nintendo eShop Gift Card is the perfect gift for gamers with a Nintendo Switch, Wii U, or any 3DS system. Nintendo eShop games are delivered digitally to the console within minutes of purchase.
Gift cards can be purchased for $10, $20, $35, or $50.
If you're not sure which games they play, then a Game Stop gift card might be best, as it can be redeemed for purchases in the US at GameStop, ThinkGeek, EBGames, Babbage's, EBX, and Planet X stores and online at GameStop.com and ThinkGeek.com.
Visa or Mastercard Gift Cards
Teenagers can use these gift cards wherever Visa or Mastercard is accepted so that they can purchase gas, school lunches, after-school snacks, movie tickets, or even smoothies during break time.
Although these are the most flexible gift cards, they do come with transaction fees, so just keep that in mind.
Gift Cards That Help Invest
Invest With A Stockpile Gift Card
If your teen is interested in investing, this gift card idea allows them to invest in fractional stocks and potentially earn a return on your investment.
Gift cards for popular brands like Apple and Nike are available, or you can choose the "Choose Your Own Stock" card, which allows the teen to choose.
Please remember that anyone under age 18 needs to create a stockpile account with an adult before redeeming their gift card.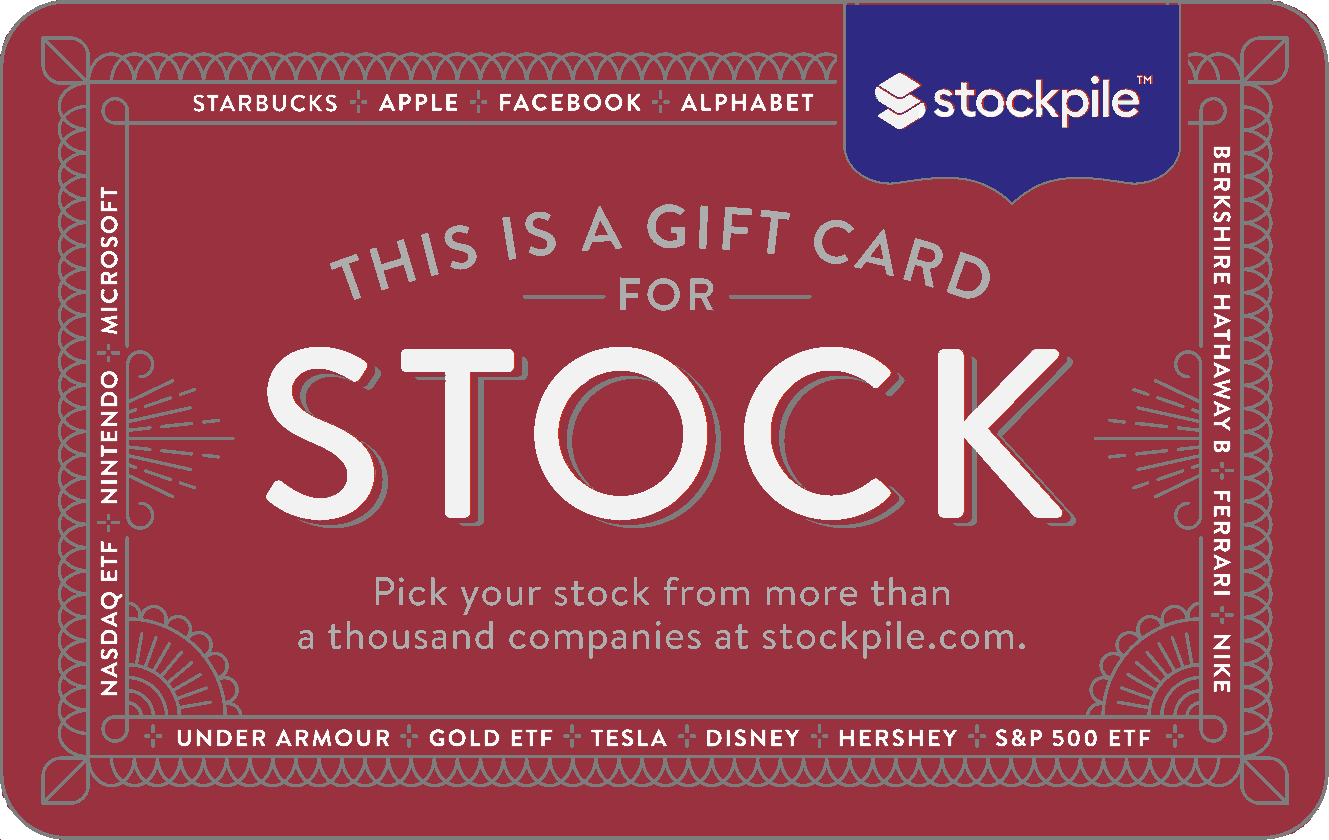 Giving Back Gift Cards
Teens don't always have much money to give but are often very keen on giving back and getting involved in charities and good causes.
These charity gift cards give teens the opportunity to give to a charity of their choice.
Each gift card is redeemable at the stores and restaurants listed on the card, and 3% of the purchase price goes to the charity listed.
St.Jude Charity Gift Card
The gift card is redeemed online and swapped for eGift cards from the brands featured on the card: Domino's, Claire's, Chili's, AutoZone, Build-A-Bear Workshop, and Regal.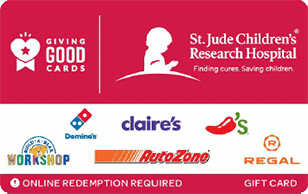 Make-A-Wish Charity Gift Card
Your recipient can get eGift cards from Macy's, GameStop, Maggiano's, Claire's, Petco, Topgolf, Build-A-Bear Workshop, and Under Armour.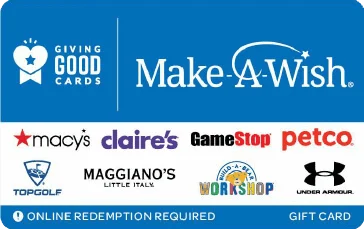 Wounded Warrior Project Charity Gift Card
The Giving Good Wounded Warrior Project Card is redeemed online or swapped for eGift cards from the brands on the card.
Swap this multi-store gift card for eGift cards from GameStop, Dave and Buster's, Subway, Lowe's, AutoZone, Buffalo Wild Wings, Fanatics, Regal, or P.F. Chang's.
Feeding America Charity Gift Card
The Giving Good Feeding America Card helps support Feeding America, the largest organization in the US that is helping to end hunger.
3% of the total amount loaded onto the card is donated to Feeding America. Blackhawk Network matches the donation amount, so your recipient receives the total amount you load onto the card.
Giving Good Feeding America Cards can be redeemed online for eGift cards from participating brands: The Cheesecake Factory, Subway, IHOP, Outback Steakhouse, Carrabba's Italian Grill, and Bonefish Grill.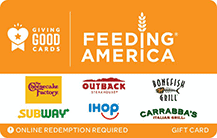 Habitat for Humanity Charity Gift Card
Habitat for Humanity, an organization that builds homes for low-income families, will benefit from the donation.
The Giving Good Habitat for Humanity Card can be redeemed online and exchanged for an eGift card from any of the brands on it.
The recipient can choose which eGift cards they want to receive. Select from The Home Depot, The Company Store, IHOP, or Buffalo Wild Wings.
Creative Packaging Options for Teen Gift Cards
Although gift cards might not seem like the most personal gift you can give someone, it is often the more practical gift, especially when buying for teens.
You can either have the gift card sent to them or emailed. If you're purchasing for your own teenager, then you might want to come up with a creative way to package the teen gift card. Some ideas include:
1. Printing out the eGift card and wrap it around their favorite candy bar.
2. Fold it like a paper airplane and hang it in their doorway.
3. Place the gift card in a mason jar filled with candy.
3. Place your rolled-up eGift card in a balloon and fill it with confetti and inflate.
4. Place it in a money maze puzzle gift card box.
5. Place it in a Pinball Game gift card holder.
6. Place it in a Money Tree Gift Card Holder.
7. Place it in a birthday or Christmas gift card holder mini box.
8. Make a beaded lanyard gift card holder.
9. Display it on a mini canvas gift card holder.
Is A Gift Card Better Than Cash?
You might think that giving cash is better than a gift card, however, a gift card does have a few benefits.
Gifting a gift card shows the recipient that you've made some effort in purchasing them a gift, even though it isn't an actual product.
There is also the added benefit and peace of mind for parents, who have some idea of where their teenagers will be spending the money gifted to them.
What Are The Most Popular Gift Cards?
The most popular gift card depends on the person you're buying for. Find out what the teen likes, what are their interests, and where do they like to shop?
Unless you know exactly from which store they'd like to buy something, a gift card that gives them choices is the best option.
What's A Good Amount For A Gift Card?
The value of the gift should first and foremost be what you can afford. Everyone has a different family budget, so you should never feel obliged to give more than what you can afford.
A good way to judge is to see what other people have gifted your children for their birthdays. There will most likely be a range on what people spend and you can decide where you feel comfortable within that range. In general, tweens usually get gifts to the value of around $20-$25, and older teens around $25-50. However, for special birthdays, Christmas or graduation, spending up to $100 is not uncommon.
Another way to decide on a good amount for a gift card is to think about what you would like to buy them. You might have wanted to buy them a new game, or item of clothing, but you weren't sure if they'd like that particular item. Gifting them the value of the item in the form of a gift card will allow them to choose something appropriate without them having to add any of their own money to purchase it.
I hope you've found some great ideas on how to save yourself the hassle of spending money on a gift you're not sure a kid or teen will like. Play it safe with a gift card instead.