Teaching financial literacy and healthy money habits is more important than ever for teenagers. As parents or guardians, you may have wondered, "Can a 13 year old have a debit card?"
The introduction of cards for kids has sparked conversations about financial habits, money management skills, and even age restrictions.
This article delves into popular debit cards, like Greenlight, Axos, BusyKid, and Copper debit cards, and other financial tools available for teens aged 13 and above.
We'll explore key features such as joint account holder benefits, minimum age requirements, and valuable financial lessons that come with giving kids access to their own accounts with debit cards.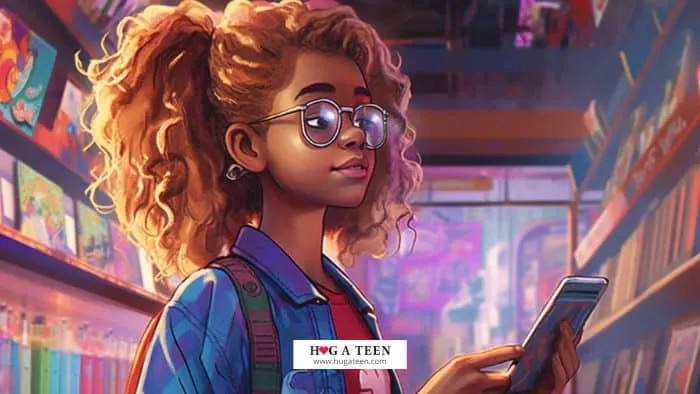 Can A 13 Year Old Have A Debit Card?
In most cases, a child can obtain a debit card by the time they turn 13, and their parent or legal guardian can open a joint checking account with them. The United States requires that any child under the age of 18 have a parent or guardian on the account who is (at least) 18 years old, regardless of the age requirements for the child debit card.
How Old Do You Have To Be To Get A Debit Card?
A debit card and an individual checking account are typically available to those who are at least 18 years old. However, the age limit for opening an account still varies from bank to bank. Some banks restrict minors from getting debit cards under their own names until they are 16 years old, while others allow them as young as 13 years old as long as they have their parents on the account.
Best Debit Cards For Teens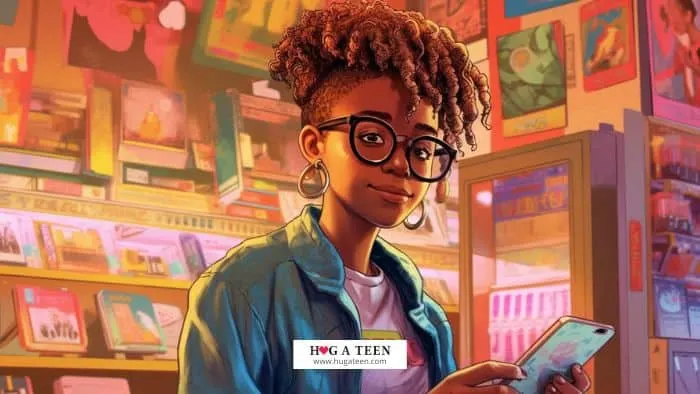 1. Greenlight Kids' Debit Card
Greenlight offers a lot of value to teens and parents with its easy-to-use mobile app that teaches kids responsible money management.
Various features are provided, including chore management, instant transfers, real-time notifications, and spending controls by store.
Even with the cheapest monthly plan, Greenlight will cover up to five debit cards, making it an extremely attractive option for families with multiple teens.
🤓 Suggested reading: Time Management Skills For Adolescents
2. GoHenry Debit Card
Parents and teens have access to several exciting features on the GoHenry debit card, such as chore and allowance tracking, real-time alerts, and parental spending controls through the mobile app.
A number of financial education tools are also included in it, including "Money Missions," which you can use to learn about money using the K-12 Personal Finance Education National Standards.
The customer service offered by GoHenry is unmatched. You can reach them every day of the week by phone and email.
3. FamZoo Prepaid Debit Card
FamZoo teaches kids how to manage money, provides budgeting tools and saving tools, and allows parents to pay their kid's interest on their accounts.
FamZoo offers family billing as one of its unique features. As a result, teens are able to budget and make sure that they have enough money in their accounts to pay their share of the bill.
There is also an option to set a parent-paid interest on a teen's savings to motivate him or her to save instead of spend.
4. BusyKid Visa Prepaid Spend Card
The BusyKid chore-based prepaid debit card provides a convenient way to assign money to your child based on their chores, allowing them to better understand where their money is going and how to manage it.
Parents have full control over loading the card, investing, and donating.
Money movement controls allow parents to lock some features in order to boost savings and prevent transfers and purchases.
5. Axos Bank First Checking Account + Debit Card
Despite not having all the features of other teen debit cards, Axos Bank offers a cost-effective way for teens to become accustomed to handling their money themselves.
Parents or guardians must be joint account owners with their teens on Axos so that they have equal control.
One of the best things about it is that it does not charge monthly account maintenance fees or overdraft fees and reimburses up to $12 in ATM charges each month.
6. Kachinga Prepaid Debit Card
Karchinga pairs a chore app with a prepaid debit card to help teens learn how to save, earn, and spend money.
It offers parents the ability to fully manage the child's prepaid debit card through the app by setting spending limits, receiving notifications for transactions made by the child, instantly locking and unlocking cards as well as restricting access to age-inappropriate spending categories.
7. Chase First Banking
For teens who want their own checking account experience while still allowing parents to monitor their transactions, Chase First Banking is an excellent choice.
The advanced parental controls offer extra security so that parents can watch over how their money is spent. Chase does not charge a monthly maintenance fee and requires no minimum balance.
8. Current Debit Card for Teens
Using in-app features, teen financial planning is taught through Current's prepaid debit card and mobile app.
It has a variety of features that teens find useful for managing their finances, such as setting savings goals, rounding up purchases toward savings, and completing chores to earn money.
With Current, parents can set up real-time notifications, lock debit cards, and set spending limits for specific merchants or even specific stores, which are all part of the essential parental controls.
Free Debit Cards For Teens
9. Capital One Money Teen Checking
Beginners' checking accounts for kids ages 8 and up are available through Capital One Money.
The app is a bit simpler than some competitors. Neither chore lists nor educational content is included. The app works well, however, for saving, setting up allowances, and monitoring your child's spending.
It could be a great option to consider if your kid is frequently depositing money or checks. ATM networks are one of the platform's best features. More than 70,000 locations in the country offer fee-free withdrawals and deposits.
10. Jassby
A rewards program accompanies the free virtual debit card offered by Jassby.
Based on their money habits, your child gets a Financial Literacy Score. The higher the score, the greater the reward. Gift cards and products from Apple, Starbucks, and Target can be redeemed with these rewards.
A rewards program like this can make saving and spending more enjoyable for your child. Both Apple Pay and Google Pay support this virtual card.
11. Copper Banking
Copper Banking tops the list of the best free debit card and banking apps for teens. However, it is only available to teens 13 and older.
The Copper Banking app and debit card allow teens to learn about personal finance. Kids can even earn rewards for completing educational videos and quizzes.
The app motivates kids towards good behaviors such as saving, budgeting, and setting goals. For contactless, on-the-go access, the Mastercard debit card can be used with Apple Pay or Google Pay.
Allpoint ATMs accept cash withdrawals without fees at more than 55,000 locations.
12. Nationwide First Checking
The Nationwide First Checking free teen debit card is a great choice.
It earns interest, which is rare among free banking apps for kids.
Because it is powered by Axos Bank, it is pretty much identical to Axos First Checking.
It can be used in-store, online, and with a mobile wallet. Funding the account is easy through bank transfers, direct deposits, and mobile check deposits.
13. Step Banking
Step banking provides teens with a free Visa debit card. Using Apple Pay or Google Pay is possible with its contactless Visa card.
Parents can track their children's spending and transfer money to them. Account features include direct deposit, peer-to-peer payments, and no overdraft fees.
One of its most unique features, however, is credit building for kids. With this card, minors can safely build positive credit history.
Your kid's credit history will be built through transactions, but they can only spend the money in their account. There is no overspending, no interest, and no monthly payments.
14. Mazoola
Moozola is a free virtual debit card for kids and teenagers. Users can access their virtual cards online or through a mobile wallet.
Signing up for the account is quick and easy since it only comes with a virtual card. Accounts can be used immediately without waiting for the mail delivery of a card. To reward good behavior and complete chores, parents can set up money transfers.
Teens can also set personal goals and charity fundraising goals within the app. Mazoola takes security and privacy seriously. The privacy of your child is protected online with their COPPA compliance.
15. Alliant Credit Union Teen Checking
For parents who want to teach their children how to use a checking account, the Alliant Credit Union Teen Checking program is a great option.
Your teen will have more freedom with the account than with some other bank accounts for kids, but parents are still able to monitor spending and set up notifications.
The account offers one of the highest interest rates among free debit cards for teens. By enrolling in eStatements and setting up a recurring monthly deposit to your account, you can earn interest each month.
This account comes with a contactless Visa debit card for you and your teenager.
Prepaid Debit Cards For Teens
16. NetSpend Visa Prepaid Card
A longtime leader in the prepaid debit card industry, NetSpend Visa Prepaid offers all the features you would expect from a credit union or bank account to those without a bank account.
Direct deposit, account alerts on your mobile device, and access to your account via desktop and mobile devices are all included.
🤓 Suggested reading: Creative Ways To Give Money To A Teenager
17. PayPal Prepaid Mastercard
PayPal is the internet's most popular payment method, but the company also offers a Paypal Prepaid Mastercard that is linked directly to your PayPal account.
Although a 13 year old may not independently have a Paypal prepaid card, their parent or guardian may request a secondary card at no additional cost for a minor.
Mastercard allows you to use the funds in your account at any retailer or service provider that accepts the card.
The PayPal card also provides a convenient way to get cashback from your purchases, receive direct deposits, or add money to your PayPal account quickly.
18. ACE Elite Visa Prepaid Debit Card
ACE Elite Visa Prepaid Debit Card allows you to top up your reloadable prepaid card at any of the company's locations nationwide.
It also offers Payback Rewards, which allow you to earn cashback for qualifying purchases.
Through a bank account or credit union, cardholders can also move their money into a savings account that pays a higher interest rate than the national average.
19. Serve American Express Prepaid Debit Account
The Serve American Express Prepaid Debit Account is excellent for meeting savings goals with its mobile application, which offers multiple tools for tracking spending.
You will get a full-service savings account and no ATM fees at thousands of locations across the country.
A reloadable prepaid card like MoneyPass gives you the freedom to add money to your child's account online or in person at any one of the many MoneyPass ATMs around the country for a small fee.
20. Bluebird American Express Prepaid Debit Account
You can get many of the benefits of an American Express credit card without having to worry about credit score requirements. Bluebird cardholders have access to free ATMs at thousands of partner locations, as well as purchase protection and roadside assistance.
Adding to the value of the Bluebird card is the fact that it does not charge a monthly fee or foreign transaction fee that eats away at your teen's savings.
With this card, you can get the benefits of a traditional MoneyPass ATM card without the red tape or expensive fees.
21. Brinks Prepaid Mastercard
Your teenager can now keep track of their spending with the Brinks Prepaid Mastercard, the same brand that has protected financial institutions for generations.
Because this isn't a credit card, you can get your teen a unique card or add their name as an authorized user. This is a good money management tool from an established company that has managed money for many years.
When regular qualified direct deposits are made into your account, you're exempt from the card's variable monthly fee. Through the card's mobile app, you can also manage your account activity and balance.
22. The Mango Prepaid Mastercard
Your teen is also eligible for a highly competitive interest yield and low minimum balance requirement when you add the Mango Prepaid Mastercard to his or her wallet.
You can use this method to improve a teen's financial literacy and set a spending limit on his or her bank account.
Your teen can use the Mango app to link their card and savings account, allowing them to send and receive money quickly and receive funds on the prepaid card immediately.
The service does not charge a monthly fee, an activation fee, or an annual fee. Spending limits are determined by the balance in your account.
Can a 14 year old have a debit card?
A teenager can get a debit card at the age of 14. Many banks allow teenagers to receive a debit card when they open a bank account when they are 13 years old. Whether it's a savings account or a checking account with a debit card, you will need a joint account with a parent or guardian in order to open a bank account when you're under 18.
Can a 15 year old have a debit card?
Yes, a debit card can be obtained by a 15-year-old. As mentioned, the parents or legal guardians must open a joint teen checking account in order for them both to have ownership of the account.
Can a 16-year-old have a debit card?
The parents or legal guardians of a 16 year-old can open a teen checking joint account on their behalf so that they may have a debit card. Anyone under the age of 18 must have a parent or guardian on the account.
Can a 17 year old have a debit card?
For a 17-year-old to be eligible to get a debit card, he or she must have a joint account with a parent or guardian because many banks require students to be at least 18 before they can open an account on their own.
Related Questions
Can a 13 year old have a debit card at Bank Of America?
Bank of America allows you to open a joint account with a child who is at least 13 years old. Having this account makes them eligible to have a debit card of their own, which you can monitor and access as you wish.
Can a 13 year old have a debit card at Chase?
With Chase, the child must be between the ages of 6 to 17 years old. In order to open a Chase First Banking Account for your child, at least one parent must have a qualifying Chase Checking Account and an online profile.
Can a 13 year old have a debit card at Wells Fargo?
It is possible for 13-year-olds to have a debit card from Wells Fargo as long as they have joint ownership with their parents. Using this option, you can monitor your child's savings account activity while allowing them to use the account. Deposits and withdrawals can both be made by you and by your child.
Can a 13 year old have a debit card at Capital One?
Children at least 8 years of age can open a Capital One teen account and receive a free debit card. Because minors can't generally open bank accounts by themselves, they should be enrolled in joint ownership with their parents.
Final Thoughts
Navigating the world of financial independence for teenagers has been made easier with a host of educational features, advice, and resources from major banks and financial services companies.
Providing a 13-year-old with a debit card could be a personal decision that opens doors to learning essential financial concepts and budgeting skills. With options like the Alliant Credit Union's specialized offerings, including Fee-free ATMs, kids' savings accounts, and even companion apps with interactive quizzes, the road to financial management is paved with opportunities.
In considering factors like monthly account fees, overdraft coverage, and contactless payments, parents can ensure they are making informed financial decisions that align with long-term goals.
From the basics of budgeting to investment management, this journey provides a platform for part-time job-earning teens to practice spending habits, saving, and setting financial goals.
Remember to consult a financial advisor for personalized guidance, and utilize available educational tools and financial literacy resources to ensure that the card for minors selected best fits your family's unique needs and maturity level.
Whether it's a customized card or a no-fee checking account, these choices can be a stepping stone to financial success, teaching your teen about money management and setting them on the path to financial security and independence.