We've all been in a situation when you like someone, you think they like you too, and you want to keep your relationship moving forward.
However, you might be stuck wondering how to get him to make the next move.
Men love a confident yet slightly mysterious and fun woman, so we've highlighted 9 texts to get him chasing you, plus many more magic texts that he won't be able to resist.
In this article, you will find text messages that will instantly pique his interest and have him chasing after you.
❤️ You might also enjoy reading:
9 Texts To Get Him Chasing You
There are several different types of texts that men like to receive. Everyone is different, but certain kinds of texts will resonate with most guys.
Before deciding what to text your crush, here are a few things to keep in mind.
Guys like texts that are:
Playful – have fun and keep it relaxed.
Flirty – let him know that you like him and keep his interest up.
Funny – show your funny side, and don't be too serious.
Ask advice – ask questions that make him feel you value his opinion.
Intriguing – ask cliffhanger questions that make him want to know more.
Make him think of you – remind him of fun things you've done together or that you both like.
Show him you have a full life outside him – guys like independent girls, so let him in on other fun stuff you're doing with your friends or your own.
Be positive – don't dump all your negative vibes on him from your day.
Be assertive – guys can be as insecure as you, so let him know you're keen on seeing him and let him make his move.
So now that you have some insight into the type of texts that guys will respond to have a look at 9 texts to get him chasing you.
The dance was great, but I wish you'd been there. – A sweet message like this will make him happy and encourage him to come after you.
I find you irresistible. Do you want to know about what? – A fun question type of text will make him get in touch.
I can't forget the first time we met! -Cute texts similar to this one always bring back memories for both of you and make him want to spend more time with you making more memories.
When are we going for dinner or a movie date? – Be the first one to initiate a conversation about your next date.
I had a vivid dream last night. – This text will get him to reach out to you to know more about your exciting dream.
I hope you make your move soon. – Nothing encourages a guy to chase after you like a green light text to make a move.
Hey stranger. You've been on my mind the whole day, and I can't wait to talk to you later. – Let him know you have been thinking about him the whole day and wait for his response.
I know what I want and what I like, what do you like? – This portrays you as a confident woman who knows what she wants, waiting on him to confirm his interest.
I watched that show you suggested and really enjoyed it. Thanks for the great recommendation. – This casual yet cute text shows him that you listened to and appreciate his advice. He'll be thinking of other ways to entertain you.
Watch this text exchange if you feel like he's stringing you along:
40 Texts To Make Him Think About You
Thank you for always making me feel fantastic. – This text shows gratitude and not taking him for granted.
I sure hit the jackpot with you, and I am so lucky! – Proves he is one of the best things in your life.
I'm so happy I have you. You make me feel special. Portray aspects of contentment and satisfaction with him.
I wouldn't trade the world for you. – Letting him know he means the whole world to you will keep you in his mind.
I wish I were in your arms right now. – The thought of you in his arms will cross his mind once he gets this text.
I am blushing! – The fact that you would send him such a message and you are not even together will make him think about you instantly.
You are my one and only. – This message proves your loyalty and commitment to the relationship.
I have plans this weekend, but how about next Saturday? – Show him that you're interested but that you have a life outside of him as well.
I love that we can talk about anything. – It shows he's a great communicator and encourages more conversations for the days to come.
It's already 10 am, and I have been thinking of you the whole time. – Just as you constantly think about him, this text will also trigger his thoughts of you.
You are so damn sweet and charming. – Always consider messaging with cute compliments to get his thoughts geared toward you.
Sweet dreams. – Short and sweet text that delivers the intended message of love beautifully.
Thanks for a great date. Always on cloud nine when I am with you. – Let him know you enjoy his company and spending time with him.
I love how you look at me. – You appreciate his genuine love for you.
Just in case no one has told you today, good morning; you're awesome, have a good day. – An excellent sweet morning text that will keep him thinking of you throughout the day.
Happy with where our relationship is going. – Get him to think of your long-term plans by sending him such a text.
I can't stop thinking about you. You've been on my mind the whole day. – Everybody loves being in someone's thoughts positively and lovingly. Let him know you are thinking about him and trigger his thoughts.
You have beautiful brown/blue eyes. – Appreciate his outstanding features and appearance.
My cheeks are hurting from smiling so much! – He makes you happy.
If I was to say yes to going out with you, what would you say is your idea of a perfect date? – He'll start thinking of places and things to do with you to make your date perfect and memorable.
I know what I look for in a guy. What do you look for in a girl? – This text message will show you as a confident woman and someone who knows what they want and is looking to find out what you look for in a relationship.
Any chance you'd be in a relationship in a few weeks? – If he had not been thinking about you for a while, this would push him in that direction, making him rethink his relationship status with you.
How are you? What are you up to? – If he had no plans, he sure will after this message. Those plans might also include you.
Using five emojis, tell me how you feel about me right now. – Emojis are a great addition to many texts but can also be used on their own, like in the case of the reply to this message.
I am bored, what are you doing? – Inquiring about his plans will drive him to think of what to do and include you in them.
My day just got better. Thanks for the text. – Mood-boosting and encouraging messages are always appreciated, be thankful for his positive texts.
I like you almost as much as I like chocolate, and you know how much I love chocolate.
Guess what I am wearing, you'd love it! – A seductive text message will work effortlessly.
I am looking forward to having long and deep conversations with you. – Great conversations play a huge role in relationships. He will also look forward to your chats.
I am currently obsessed with someone. – This shows the intensity of attraction is at an obsessive level but in a sweet and loving way.
What are you planning for the weekend? – The weekend is an incredible time to unwind, get together, know his plans, and maybe be part of his social life.
You are the sunshine on my gray days. – On those complicated and challenging days, having someone to lean on is a welcome relief.
Who fell in love first, you or me? – According to relationship experts, men have been known to be chasers in relationships. It would be great to know who made the first move first.
You are my best friend. – Even in an actual relationship, you'd want to be your partner's best friend.
I see you have been working out. – Men are visual creatures, and knowing that you have noticed and appreciated his outward appearance will make him think of how lucky he is to have you.
In a chaotic world, you are my peace. – When in turmoil and disarray, you can reach out to him for calmness.
Let's conquer the world together. – Being in a relationship with him gives you the courage to face any challenge.
I love romantic gestures. – Romantic gestures can be huge and over the top or intimate. He will be racking his brain trying to figure out what gesture suits you.
When you are around, everything is better. – Even independent women need to feel secure. Let him know his presence gives you peace.
My search came to an end when I found you. – The dating process can be daunting and challenging, but once you find the right person, your heart settles.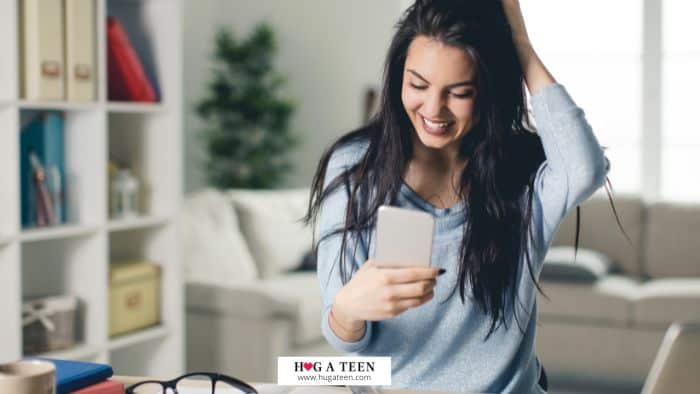 9 Magic Texts No Man Can Resist
When you're in a relationship and want him to know how much you care about him, you can send some great texts to let him know how you feel.
Good morning/ good afternoon/good evening, handsome. – No man can resist a simple sweet text wishing him a good day.
I hope your weekend plans include me! – A clever text to find out about his upcoming plans.
I can't stop thinking about you! – This proves to him you are sweetly addicted to him in that he is always on your mind.
My heart beats only for you. – An encouraging message proving your love for a man.
I believe in luck and miracles now. – A cute text message that will make any man feel special.
I never believed in soulmates, but I think I have found one. – A romantic text message like this one will have him putting up no resistance.
How's your to-do list coming along? I hope I am on it. This a perfect example of text that will get him to include you in his plans.
I have a lot of fun when we are together. – To have even more impact, you can attach cute pictures you took together.
Saw something exciting today. When can I see you next? I would love to share it with you. – A question text to gauge his interest always works.
9 Flirty Texts To Get Him Chasing You
You're funny. I enjoy talking/hanging out with you. – Get him interested by complimenting him with a flirty text.
How are you still single? – Avoid boring questions and opt for bold questions when sending flirty messages.
My heart skips a beat when I think of you. – If he knows you are thinking of him, nothing will stop him from coming after you.
Thinking of you puts a smile on my face. – A flirty game with texts can include cute messages like this one.
I had fun last night. I'm really looking forward to doing that again soon. – Open the door for him to ask you out again.
I can't wait to see you. – With this message, he will know how much you enjoy your time together, and you are excited to see him gain. Him knowing the anticipation and excitement you have while waiting for that moment you meet will sure have him coming after you.
I know we will get to that point of the relationship where you let your guard down. – This shows him you are hoping for a committed relationship where you can both be comfortable with each other.
There's something I need to confess to you. – This will get him curious, and he will likely follow it with a "What?". From this point, you can build up the conversation steadily.
I feel like playing hooky tomorrow/today, and I hope you can join me. Should I drop the pin for my location? – Hint at the possibility of a date and get him to join you.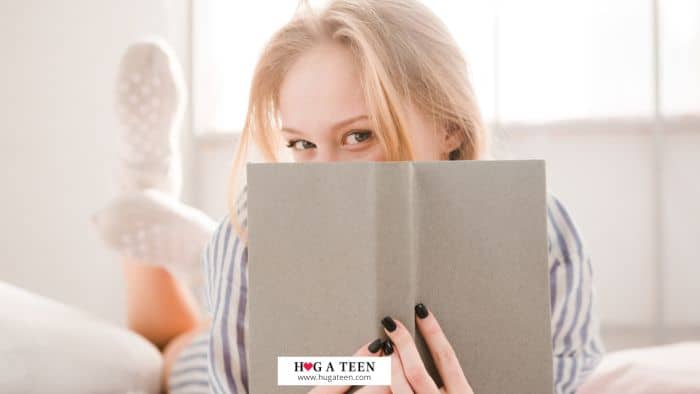 ❤️ Suggested Reading: 300+ Flirty Questions To Ask Your Crush (while texting!)
9 Cliffhanger Texts To Get Him Chasing You
You cannot even believe the surprise I have for you! – A text like this is guaranteed to get him interested.
I wish I could hit the snooze button whenever I am with you. – With this text, you're letting him know how you wish the time you spend together never ends.
Do you miss me yet? – Hint at the fact that you miss him, but what you are actually hoping for is to know if he is thinking about you.
Why don't you come over later? I bought something I'd like you to see. – Be bold and confident and invite him over to your place.
I am not responsible for what happens next. – Send a subtle, seductive text without revealing too much, and let him use his imagination.
You are so adorable. – You can never go wrong with genuine compliments.
You complete me. – Stoking his ego always works.
Missing you – wish you were here right now. – Let him know you miss his company and looking forward to spending time with him.
How can someone like you be real? I am pinching myself. This has to be a beautiful dream – Let him know how blissful your life has become since you met.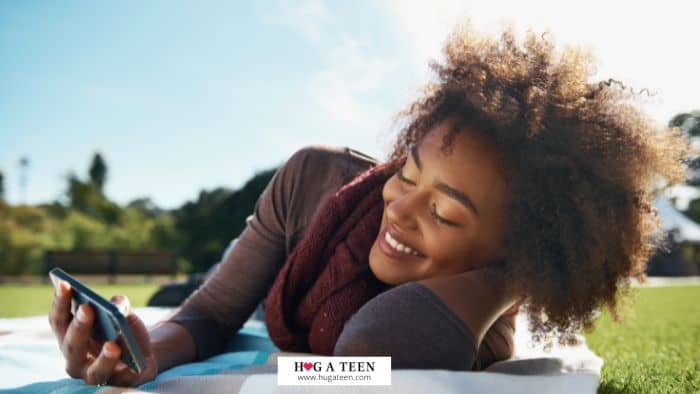 How To Get Him To Chase You Over Text
You can get a guy to chase you over text by sending messages that you know will get him to respond or have him thinking about you. These messages should carry the right tone without being overly pushy.
The texts should not be too short, and you should avoid one-word messages. One-word texts don't encourage a conversation; they are conversation killers and stop it before it even starts. They also can't be too lengthy; you must find a delicate balance with the words.
You will want to show your interest but in a subtle way, allowing him to do the follow-up. The texts can hint at how you like him and enjoy his company without being too obvious. The idea lies in using great texts to encourage and nudge him without feeling pushed.
Ask him the right questions to know his interests, and touch on those when texting. Funny texts are great for breaking the ice and tension. Once you are comfortable with each other, you can transition into flirty text messages.
Avoid boring text messages, as they lead to awkward conversations. Another bad idea is sending clingy texts that will negatively portray you.
❤️ Suggested reading: How To Make A Guy Regret Ghosting You
Related Texting Questions
Do guys like goodnight texts?
Guys like goodnight texts. It lets them know you have been thinking about them during the day, and as an end to it, you wish them a lovely night. It is also an opportunity for both of you to recap your days if you did not get the chance to do so.
How do you get him to open up over text?
You can get a guy to open up over text by working on building an emotional connection with him first. Be sure to ask open-ended questions that won't allow him to answer with a simple 'Yes' or 'No.'
Be sure to open up about yourself and tell him about your day so that he feels like he can share as well.
Over time he will be comfortable and not feel vulnerable when opening up to you. You will have created a deeper connection with each other.
What texts do guys like to receive?
Guys like to receive texts that excite and make them happy, and a positive message is bound to brighten their day. They love messages that show you care about their feelings and well-being and make them feel and know they are special in your life and that they play a massive role in it.