Getting teenagers to participate in Easter egg hunts may not be as easy as it used to be. They're probably also not interested in decorating Easter eggs anymore.
However, gifts are still likely to make even the most reserved teenager happy.
So what do you get an older child for Easter? How do you choose an Easter gift that's appropriate for teens?
Easter may not be celebrated in the same way as Christmas or birthdays, but if you want to treat your kids this year, then make an Easter basket filled with some of their favorite items.
Everyone loves sweet treats. Let's face it. So don't forget to add these as extra basket stuffers to complete your gift.
With a bit of creativity, you can make an Easter basket that will please every teen. Consider the teen's interests and include them in the gift. Pick items they will both appreciate and enjoy.
Check out these Easter basket ideas for teens and tweens if you're looking for some creative inspiration for your Easter baskets!
Makeup Bag Easter Basket For Tween Girl
Making a personalized Easter basket is a fun idea!
I believe this would make a cool creative Easter basket for every teenage girl!
It is a very cool way to present Easter goodies. Who wouldn't be delighted to receive a package like this?
Suggested Supplies:
Beach-Themed Easter Basket For Teen Girls
During spring break, you can give your teen an Easter basket filled with goodies for a fun day at the beach.
I've put together these fun components to make the perfect beach Easter basket.
Suggested Supplies
Healthy Treats Easter Basket For Teenagers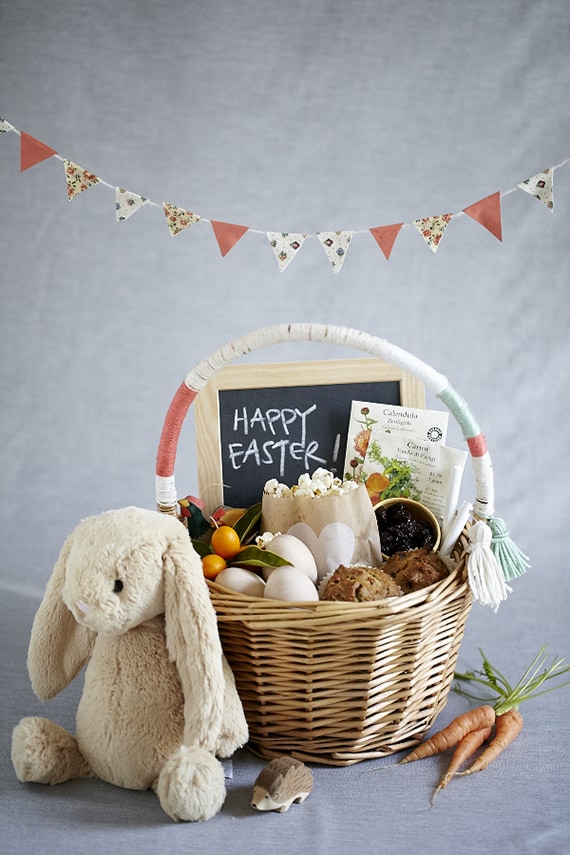 Here are some ideas to make a delicious, healthy spring basket of treats this Easter.
Consider more nutritious alternatives to sugary candies, such as popcorn and dried fruit.
A plush soft bunny is also included for your kids to snuggle!
Suggested Supplies
Spa Day Easter Basket Gift For Teenage Girl
There's no better basket to choose if you love a spa day at home —the perfect basket for teenage girls who enjoy pampering themselves.
For a little extra sweetness, add some fancy chocolate!
Suggested Supplies
Gift of Music Easter Basket Gift Idea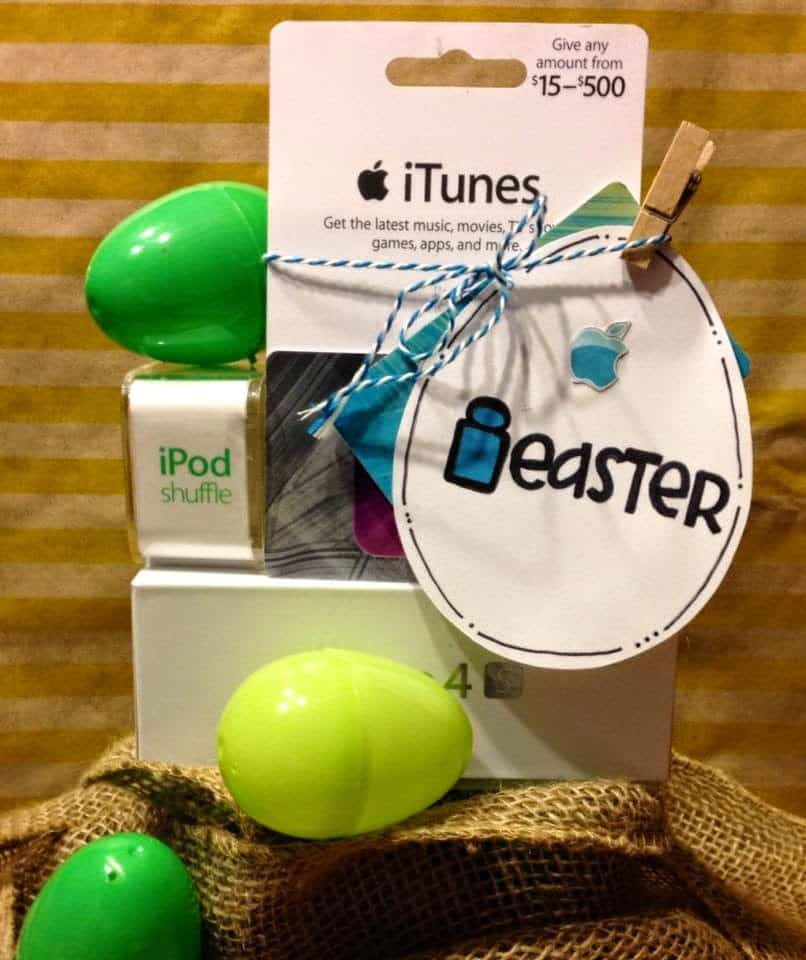 What teen wouldn't like to receive music as a gift for Easter?
This would be an excellent gift for teenagers and tweens to allow them to listen to Spotify or Amazon Music without having to touch their phones!
Suggested Supplies
Baking Gift Easter Basket For Tweens
The easiest way to get your kids started baking is to give them a kit.
Gifting this would be an excellent way for your little one to start feeling like a big kid.
This baking-themed Easter basket is inexpensive, easy, and a lot of fun!
Suggested Supplies
The Trickster Easter Basket For Teenage Guys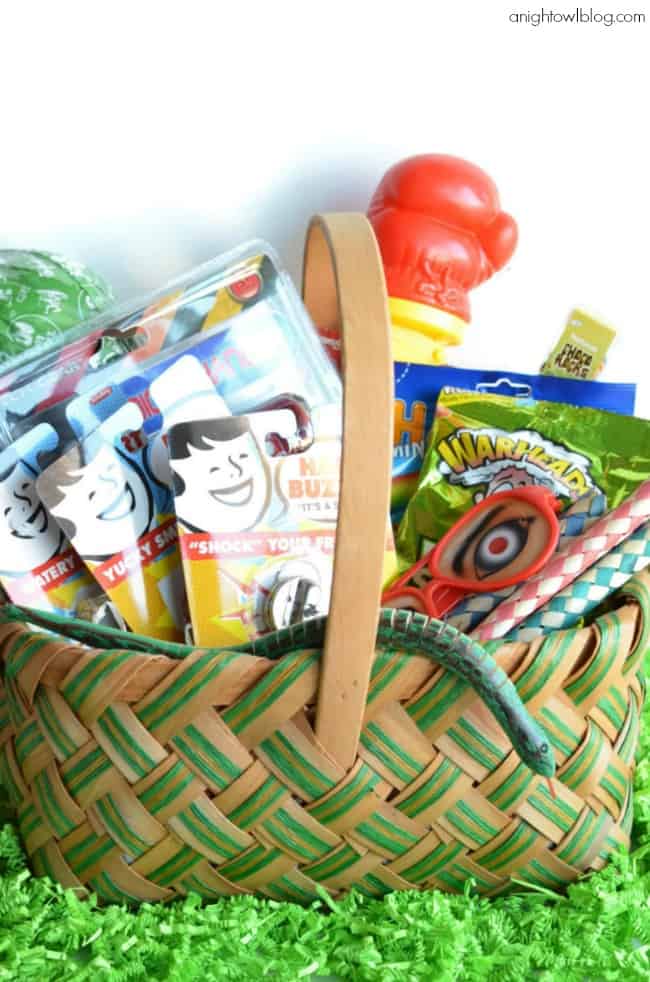 How about some toys that are fun and retro for the boys?
I think this would make an excellent Easter basket, and your boys will surely be delighted to play with all the fun stuff inside.
Suggested Supplies
Sewing Starter Kit Easter Basket Gift Idea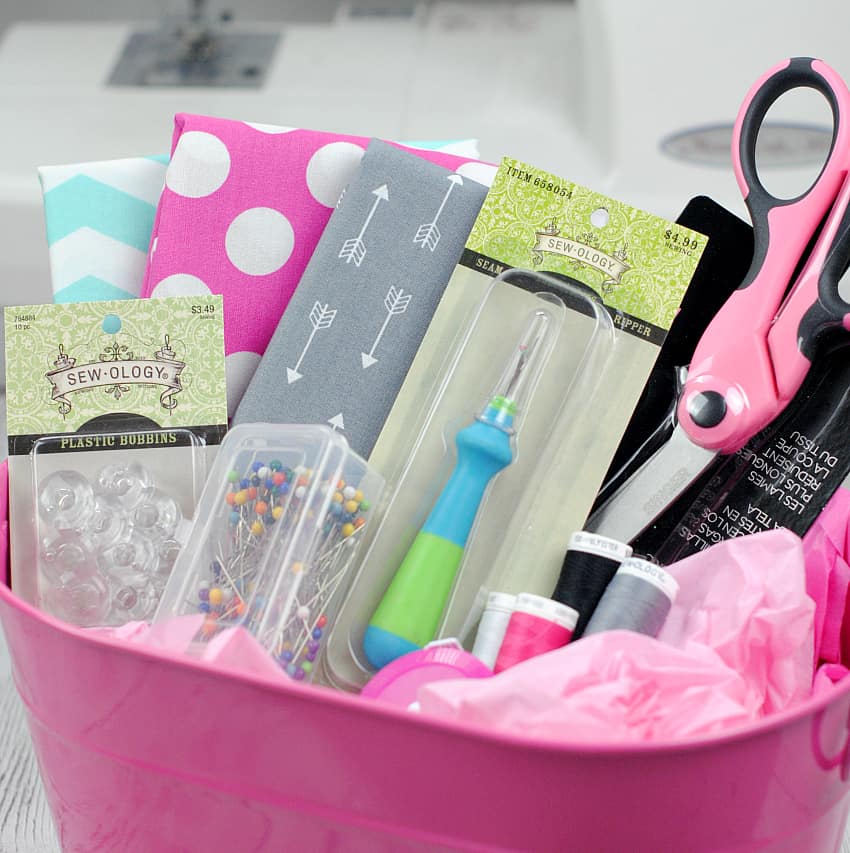 Want to give your child a present for their first sewing project?
A sewing kit like this one is a great gift idea for someone who loves crafts!
If you're looking for ideas to motivate children to sew, this Easter basket is ideal!
Suggested Supplies
Mani-Pedi Gift Easter Basket
A Mani-Pedi Party basket is the thing for teens who enjoy pampering themselves.
Prepare a basket filled with flip-flops, foot scrubbers, nail polish, foot cream, nail polish remover, some soft socks, and don't forget about some sweet Easter treats.
The ultimate manicure and pedicure Easter basket, this basket contains all the tools she'll need.
Suggested Supplies
Art Themed Easter Basket Gift Idea
Who says Easter baskets should only be filled with candy and sweets!
With continued social distancing and your kids spending more time at home, why not encourage them to be creative by making art-inspired Easter baskets for kids, including a book about art!
Suggested Supplies
Gardening Themed Easter Basket For Teens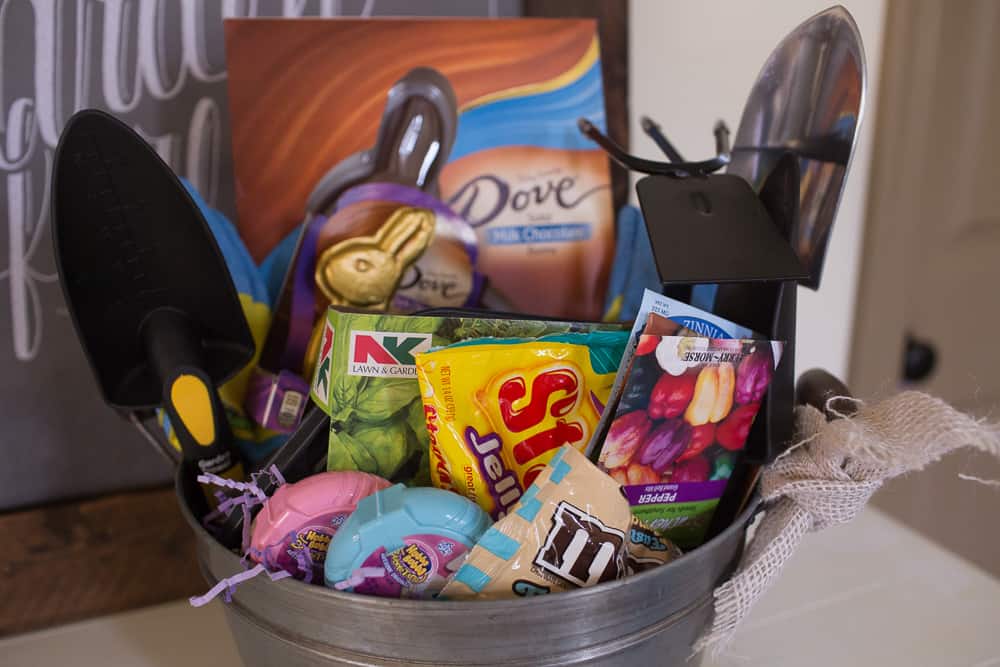 Easter baskets do not always have to be filled with chocolate bunnies.
Try a gardening Easter basket if your child likes being outside. Getting kids involved in the garden is always fun.
Ensure they have gardening tools, gloves, rain boots, watering cans, and much more in their basket!
What gardener wouldn't be thrilled to receive this Easter Basket?
Suggested Supplies
Movie Night Themed Easter Basket
A movie night basket is sure to provide your kids with plenty of fun!
Bring them their favorite movie, some popcorn, snacks, and a comfy blanket.
The perfect way to wind down on Easter Sunday and use their Easter gifts is to watch a fun family movie together.
Suggested Supplies
Boy's Care Easter Basket Gift Idea
It can be challenging to create fun Easter baskets for teen boys.
Why not surprise him with a care basket created just for him!
Just as girls need pampering, boys need it too.
Pop in a cool T-shirt, his favorite deodorant, and of course some yummy snacks!
Suggested Supplies
Candy Themed Easter Basket For Teens & Tweens
An Easter basket filled with candy is probably still the favorite basket idea for kids!
This Easter basket filled with candy will certainly make their eyes sparkle with joy!
You can even make the basket out of boxed candy, and then fill it with their favorite treats.
Suggested Supplies
Book-Themed Easter Basket For Tweens
You can satisfy your bookworm with a few books and a little creativity.
Create an Easter-themed basket that will last far longer than the candy alone.
But don't forget to include a few chocolate eggs and sweets as well.
Suggested Supplies
Color-Themed Easter Basket For Teens
This colorful collection of gifts is probably one of the easiest Easter baskets to put together.
It's as simple as picking a color and letting your imagination run!
Just imagine what you can accomplish by choosing a color scheme, searching the store for items in that color, and adding them to a cute gift basket.
Suggested Supplies
Knitter's Easter Basket For Teenage Girls
Want to give your teen a gift that will teach them a new skill or craft?
This unique easter basket would make a wonderful gift.
Don't forget to add some special Easter treats though!
Suggested Supplies
Baseball-Themed Easter Basket For Teen Boys
Baseball fans will love this Easter basket. It can be a basket full of baseball-inspired gifts and treats of any kind.
It doesn't need to be expensive, but adding a collector's edition of baseball cards would be great!
Suggested Supplies
Peeps Easter Basket Fillers For Tweens
Peeps were always in my Easter basket as a child, and I have made sure I have passed the tradition on to my children.
Easter wouldn't be complete without Peeps.
Their popularity is ALMOST equal to that of the Easter Bunny.
Suggested Supplies
I hope that these Easter basket ideas have inspired you to create something different for your teens this holiday. Have fun with it, and I wish you all a Happy Easter with friends and family.