Summer jobs for younger teens include helping their families and people in their neighborhood with babysitting, pet care, or yard work to earn some extra cash. Older teens can apply at restaurants, grocery stores, shops, offices, plant nurseries, farms, movie theatres, amusement parks, local pools, and libraries to find jobs that are more interesting and challenging and can earn them a higher wage.
Teens typically don't have a lot of free time during the school year but could fill some of their Summer holidays working and earning some money.
Not only does this give them opportunities to buy the things they would like to have, but it also helps them find out what kind of work they're good at and that they enjoy.
It also teaches them new skills that they might need in future jobs.
What Are The Best Summer Jobs For Teens in 2022?
From a young age, kids can learn by doing extra jobs at home. Parents can negotiate a rate with their kids to do extra chores around the house.
Teenagers can also start helping people in their neighborhood and earn a bit of extra cash.
Once they're a bit older, they can start looking a bit further afield and look for Summer jobs that are perhaps a bit more interesting and challenging and can earn them a better hourly rate.
Babysitting
Babysitting is one of the first jobs that teens usually get. They often start by helping to look after siblings and then might start looking after family friend's younger children.
Be sure to know what is expected of you when babysitting someone's child. Are you purely meant to be around to ensure that nothing goes wrong while the parents are away, or are you expected to bathe, feed and put the child to bed?
The younger the child you're looking after, the more responsibility your teen will have. If the kids are a bit older, once they're in bed, the teenager can generally watch TV or read or study, as long as they're awake while the parents are out.
Although babysitting isn't a full-time job, there is the benefit that you can earn some extra cash whilst not having to work a full job schedule. Plus you can actually do this all year round, and not just in Summer.
Pet Care
Another job that is very well suited to teens is pet care. Your teen could offer to walk neighbors dogs and even wash them or spend time playing with them, while the owners are working or out.
Deliver Newspapers
Many teens remember their newspaper route. Even though many people are now reading their news online, there are still some newspaper delivery jobs around.
How do you become a paperboy?
Find out which newspapers are delivered in your area by searching online.
Visit the newspaper website and call the number provided to apply for the job.
Look for vacancies on job boards in your area to find potential openings.
Speculatively call newspapers to see if they are recruiting.
Cleaning
Cleaning might not be everyone's first choice but it's a good place for teens to start.
My first job was to wash dishes in a restaurant. The following year I applied to clean rooms in a hotel and was offered a waitressing job in their restaurant instead.
So you never know how one job might lead to the next.
How can you find cleaning jobs?
Ask your local restaurants and hotels if they're hiring cleaners.
You could also enquire at your local church or daycare centers.
Professional offices might also be looking for part-time cleaners to help out over the Summer months.
Teens could also find out if there are any maid or cleaning services in their area that are hiring.
Working In A Restaurant
I've already mentioned washing dishes in a restaurant, but your teen might be a bit older (16 and older) or lucky enough to get a job bussing tables or even waiting tables.
Most first-time jobs would probably be at a fast food place like McDonald's or Subway.
Once you've had some experience at a fast-food establishment, it will be easier to get a better job at a restaurant.
Again, the best way for teenagers to find work as a waiter is to contact any local restaurants and find out if they are hiring. Jobs are also often listed in the classified section of your local newspaper.
Working In A Shop/Store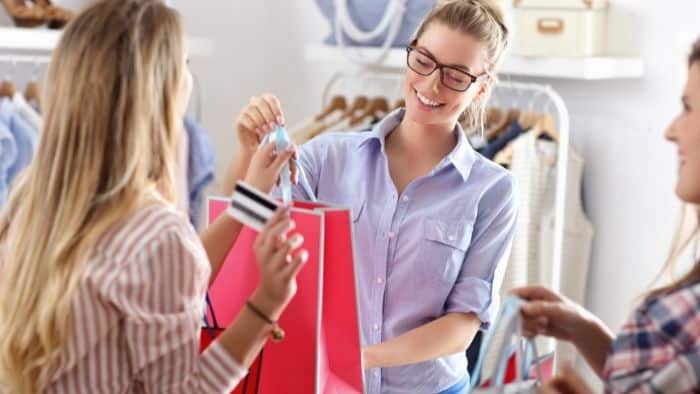 If you have a mall nearby then your teen has many opportunities to find a summer job working in a store.
They will need to spend a bit of time asking at several stores that they would be interested in working at. Maybe it's a music shop, a bookstore, or even a clothing store.
Working In A Grocery Store
Most grocery stores need extra baggers and shelf stockers and will hire 16-year old and older for these jobs. Some stores might even hire older teens for cashier positions.
Basic duties include packing groceries, helping customers with loading groceries and carts if needed.
You might find ads in your local newspapers and you can always drop off your CV with the store manager the next time you're at the store.
Grocery stores can pay anywhere from $8 to $15 per hour and don't forget that you might get an employee discount as well.
Work On A Farm
Working on a farm or in a plant nursery can actually be quite a fun summer job for teens.
Even though it might be a bit harder than lazing around in a bookstore, you get to be outside and spend time with other teens.
Farm jobs usually include picking fruit, berries, grapes, and harvesting vegetables. You might also get to plant fruits, vegetables, or seedlings.
I had a summer job planting seedlings in a plant nursery and it was great fun. We were a bunch of teenage girls (mainly), sitting in the greenhouse, working, chatting, and listening to music. Plus getting paid daily. Not a bad summer job at all.
The best way to find work on a farm is to go to your local farmers' market and speak with the farmers directly.
Work At The Local Fair Or At An Amusement Park
During the Summer months, you might have a local fair in town.
They will usually need extra staff to help with various jobs like manning stands or checking tickets.
If you have an amusement park or zoo nearby you can work at the ticket booth or at a concession stand.
Work At The Local Movie Theatre
Teenagers can get a summer job at their local movie theatre either as floor staff or box office staff.
Floor staff at movie theatres are expected to usher in customers and clean theaters after patrons have exited. They will need to sweep aisles, wipe tables and pick up trash.
If you're lucky enough to work at the kiosk you will need to open the kiosk, get the popcorn popping and ensure that all cold items are restocked.
Yard Work And Odd Jobs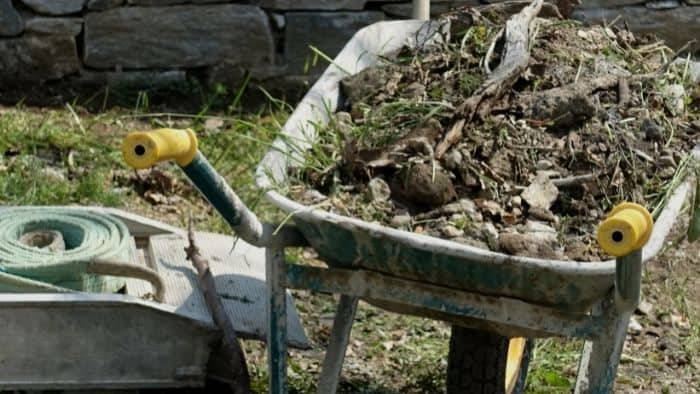 Although many teens might like the consistency of a daily or weekly summer job, there is also a benefit to finding yard work and odd jobs in your neighborhood as and when you need it.
There will always be neighbors who work and don't have time or older neighbors who would really appreciate some help on weekends.
Teens can place notices in local shops and supermarkets about offering their help with any odd jobs that might be required. These could include cleaning garages, washing windows, raking leaves or painting fences.
Be a Golf Caddy
If you're interested in golf you'll know that many amateurs and even some wealthy hobby golfers are happy to pay for a caddy.
Typical duties include carrying the golf bag around the course, cleaning golf balls, replacing divots, ranking bunkers, and holding flags.
It will definitely help if you've been on a golf course before and have some experience with the game.
Working As A Library Assistant
If you're a bookworm then you might enjoy working as a library assistant.
This job isn't for all teens as it can be quite lonely (and quiet), but if you enjoy books and are organized it could be your dream job.
The next time you're at your local library you can ask if they might have any summer jobs coming up.
Food Delivery Person
You usually have to be 18 years old before you can drive and deliver food.
A food delivery job is great as it allows you to work in the evenings and on weekends and you usually get good tips as well.
Working In An Office
Most teenagers have basic computer skills and could find part-time work as a data entry clerk.
Although not the most exciting work, it does give you an understanding of what it's like to work in an office.
Although you could find data entry clerk jobs in your local newspaper, you might find it easiest to ask your family and friends first to find out if anyone they work with might be needing summer interns.
Working At A Hotel
During the busy summer months, many hotels will be looking to hire extra help.
You could work as a bell boy, in the hotel restaurant, clearing tables outside or in the pool area, or even as a nanny if they offer child care.
Working in the service industry is hard, but you could make some great connections as well.
Be sure to go and chat to the manager at several hotels before summer to find out what jobs they may have coming up and get your application ready.
Working As A Lifeguard
Another seasonal job is being a lifeguard. This is a serious job so you will need to be certified first.
Most teens who do water sports will probably have a better understanding of what it takes and also have the connections to apply for this position.
Lifeguarding is not always easy, so you will need to be able to assert your authority and take action when needed.
Washing Cars
Washing cars is another traditional summer job for teenagers.
The best way to find work is to let everyone in your neighborhood know that you would like to wash cars during your summer holiday.
Most neighborhoods have a Whatsapp group to stay in touch, so you could post your availability on there as well. You will have to invest in some quality car cleaning products before you start.
Working As A Camp Counselor
Most summer camp counselors need to be 17 or 18 yrs old, but some might have jobs available for 16 yr olds as well, depending on hiring policy and state labor laws.
Junior camp counselors in America make about $12 per hour.
As a junior camp counselor teens interact with campers, help with activities and kitchen duties, and assist in camp spirit and motivation.
High School Tutor
Not everyone can be a high school tutor. You will have to have excellent grades and be able to tutor other students in subjects like maths and science or English.
Selling Baked Goods
A side job decorating and selling cupcakes may be an excellent choice if you have a knack for it. Some teens have even gone from selling to friends and family, or at the local farmers market, to opening their own store.
Watch the video to see how 17-year-old Morgan Hipworth made $55, 000 in his opening week.
Flip And Sell Goods On eBay
Although you will need to do quite a bit of research and spend a lot of time, flipping and reselling goods on eBay can actually be quite profitable.
Watch this video of Gary Vaynerchuk where he shows you how to do it:
Additionally, you can find items with mass appeal that you can fix-up quickly and for a great price.
Cleaning, painting, and even redesigning small furniture pieces and old picture frames are easy ways to create fun, functional décor items.
Websites That Help Teens Find Part-Time Jobs
Snagajob.com has many retail and service jobs and you can search by ZIP code
Teens4hire.org lists jobs only for 14 to 19-year-old
MyFirstPaycheck.com
Glassdoor.com
Indeed.com
Nextdoor.com
Groovejob.com
Coolworks.com is not only aimed at teens looking for jobs but it does list available jobs at amusement parks, national parks, and other seasonal jobs by State.
Simplyhired.com
Ziprecruiter.com
Collegeexpress.com has some great resources to help teens and new college graduates find part-time, full-time.
Make Extra Money and Gain Valuable Experience
Typically, teens work simply to earn money or to gain work experience.
However, you should still apply for jobs that you will enjoy and that will give you the work experience needed for future ambitions.
Contact employers in your community to inquire about job openings if you are ready to start working or do the legwork necessary to get your own small business venture going.
After all, it's never too early to start preparing for the future.
Keeping A Work/Life Balance
Having a job and earning your own money can be a lot of fun.
However, part-time employment should not interfere with your schoolwork or extracurriculars.
You should be able to meet all the job requirements and be familiar with state and federal child labor laws.
Final Tips
13-year-olds are not generally allowed to work outside their homes unless they work in a business owned and operated by their parents or engage in agricultural work.
In spite of the fact that 14 and 15-year-olds are legally able to work for businesses, some won't hire them because of the strict limits on their working hours.
You may need a work permit depending on your local laws. For more information, contact your school counselor.
If your work involves working in someone's home, let your parents meet the person you'll be working for, before starting your first job.
Frequently Asked Questions
Can I Employ A 13 Year Old?
13-year-olds may only be hired to do light work for their family (taking care of younger kids) or on their own farm. There are state restrictions on the number of continuous hours a 13-year-old child may work.
How Old Can A Teenager Start Working
Although many teens might enjoy earning a bit of extra money over the Summer, as a general rule, the minimum age for employment set by the FLSA is 14 years old.
They can, however, only be employed for light work.
They cannot work in any job that could affect their health and safety, or interfere with their education.
In addition, there are also limits on the number of hours that minors under the age of 16 can work.
What Is Minimum Wage For Teens?
The federal minimum wage is $7.25 per hour.
However certain state laws may require a higher wage rate.
Most grocery stores pay between $8 and $15 per hour.
In some circumstances, students and apprentices can be paid $4.25 per hour during their first consecutive 90 calendar days of working for an employer.
What Hours Can Teens Work?
14 & 15-year-olds can only work outside of school hours.
They may not work:

More than 3 hours on a school day, including Friday
More than 18 hours per week when school is in session
More than 8 hours per day when school is not in session
More than 40 hours per week when school is not in session
Before 7:00 a.m. or after 7:00 p.m. on any day, except from June 1 through Labor Day, when night time work hours are extended to 9:00 p.m." dol.gov
What Are Good Jobs For Teens?
We've listed some great summer jobs for teens in this blog post, and it's really up to them to decide which job they would enjoy and be good at.
Once your teen is keen on a particular summer job, it's up to them to see what's available in their area.
How Can A Teenager Get A Job With No Experience?
A teenager can get a job without any experience, but they will be entry-level jobs.
It's easiest to try and find work like babysitting or odd jobs in your neighborhood first.
Once you have had a few jobs with friends and family, you'll have enough experience to move a bit further afield, and have some references.
Alternatively, teens can offer to assist or intern for free to start, just to get some experience.
What Job Pays The Most For 16-Year-Olds?
Jobs that are harder to do or require more skill will pay more than others.
For example, if you want to be a high school tutor, you will have to get amazing grades and be able to teach other children. Not everyone is able to do this, making it reasonable that the pay will be higher.
Another example is a lifeguard, as you will need to be a strong swimmer and have a certificate before you can work. The job carries a lot of responsibility as you will also be responsible for emergency situations.
Summer golf caddy jobs can also pay well. You will most likely be paid for 18 holes and you won't really know how many hours that will take, as it depends on the golfer's experience.
How Can I Get My First Job At 16?
The best way to find your first job is through friends and family and people in your neighborhood.
These jobs can include babysitting, car wash, lawn mowing, and odd jobs like helping someone clean their garage.
16-year-olds are also eligible for jobs in restaurants, hotels, plant nurseries, movie theatres, etc.
The best way to find a Summer job is to look in the local newspaper for ads as well as on notice boards at your local supermarket. Ask around at establishments where you think that you might want to work.
It's best to start looking around a few months before you want to start working. This gives you enough time to get in touch with the right people, and to be first in line when they start hiring when things get busier.