Finding a good pet sitter can be difficult. Although there are many professional pet sitters, you might be leaning towards hiring a teenager you know or who lives in your neighborhood.
There are pros and cons to this. A teenager might not have enough experience and won't have insurance. On the other hand, you might feel more comfortable having them look after your dog as you might know them well, plus they won't be as expensive as a professional.
Teenagers often start working jobs like babysitting, yard work, or pet sitting. If you're looking for a teenage dog sitter, or your teen is thinking of finding a dog sitting job to make some extra cash, you're probably wondering what the dog sitting rates in your area are.
This post will discuss how much to pay a teenage dog sitter and answer some popular dog-sitting questions.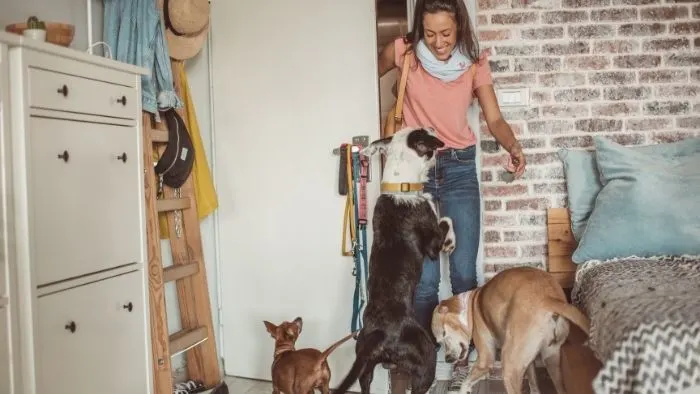 Average Dog Sitting Rates
A professional dog sitter will charge, on average, $15 – $25 for a drop-in visit. For daycare, expect to pay between $25 to $40 per day depending on whether they're looking after your dog at your house or the sitter's home. Prices vary depending on your location, the number of pets, the length of stay, and any special pet services you need.
It will cost you between $40-$75 to hire a professional overnight dog sitter.
You can also choose to use other pet sitting services, like a doggy daycare for $30 per day or $45 for overnight boarding.
These are average costs and in big cities, these costs will be higher.
🤓 Suggested reading: Can A 13 Year Old Have A Debit Card?
How Much To Pay A Teenage Dog Sitter
Teen dog sitters can expect to earn on average $10 – $15 for drop-ins. This includes feeding, some playtime, and possibly a walk. For daycare, teens may earn $15 – $30 per day depending on if they're looking after your dog at your home or if you take your dot to stay at the sitter's house while you're away. Overnight teenage dog sitting can cost between $30-$50.
Dog sitting rates vary depending on where you stay, the number and type of pets you have, what tasks they need to perform, how much time they need to spend with your dog, and whether your dog requires any special care.
The teen will find it much easier to take care of your dog if you have a small dog that is happy to stay at their house while you're away. Then they can continue their day and take them on walks when they have free time or when they notice that your dog needs to go out. They will probably charge on the lower end ($15 per day) for this service.
You can expect to pay more if you have a large dog who needs several walks during the day, and they are required to go to your home for an hour each time ($30 a day).
Speak to your neighbors, friends, and family to get an idea of what is a fair teenage dog sitting rate in your neighborhood.
| | Teenage Dog Sitter | Professional Dog Sitter |
| --- | --- | --- |
| 30 Min Drop-In | $10 | $15 |
| 1hr Drop-In & Walk | $15 | $20 - $25 |
| Daycare @ Dog's Home | $20 - $30 per day | $30 - $40 per day |
| Daycare @ Sitter's Home | $15 - $25 per day | $25 - $35 per day |
| Overnight | $30 - $50 | $40 - $75 |
| Doggy Daycare Centre | | $28 |
| Doggy Boarding Centre | | $45 |
Dog Sitting Rates Per Visit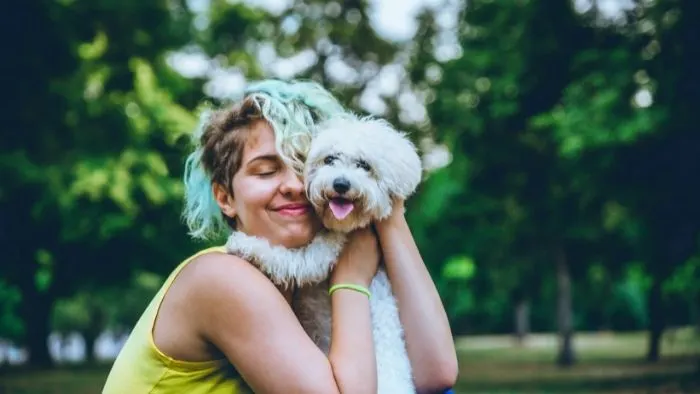 If you are looking to hire a dog sitter, you need to consider the number of visits per day when estimating the rates. Depending on your dog's needs, you can have the dog sitter pop in once a day or several times per day. Dog sitting responsibilities include feeding, walking, and playing with the dog. Some dog sitters will offer other services like bathing and will usually charge extra for this.
$20-$25 per drop-in visit are the standard rates. The rates will differ depending on the number of dogs, size and type of the dogs, and the going rates in your area. If you pay your dog sitter $25 per visit, you will pay $75 for three visits a day. So it's best to negotiate a day rate rather than a per-visit rate.
Dog sitters tend to charge higher for larger dogs, so instead of $25, they may charge $30 for a drop-in visit for a large dog.
They will also charge a higher fee if they live further away from you and need to travel each time to your home.
You need to consider the extra services because most dog sitters only provide basic services such as walking and feeding. For instance, if you want your dog sitter to add some extra miles to the walks, you can add $10. The charges for an overnight sitting usually are around $65.
👍 You might also enjoy reading: Good Pets For Teens & Tweens
Dog Sitting Rates Per Day
The average dog sitting rates per day are $20-$30, depending on your dog's size, type, and level of care needed. For example, if you have a big dog, most dog sitters will charge $25-30, and if your dog is small, they will probably charge $20-$25.
If you will be away from your home at night, it will cost you $40-$75 to hire a professional overnight live-in sitter and $30 – $40 for a teenage dog sitter to stay overnight. Overnight dog sitters are important as your pets won't become distressed or lonely, and your house will be more secure. Also, if there is an emergency involving your pet, there will be someone to contact you.
Watch "How to Make Money as a Dog Sitter below:
Professional vs. Teenage Dog Sitting Rates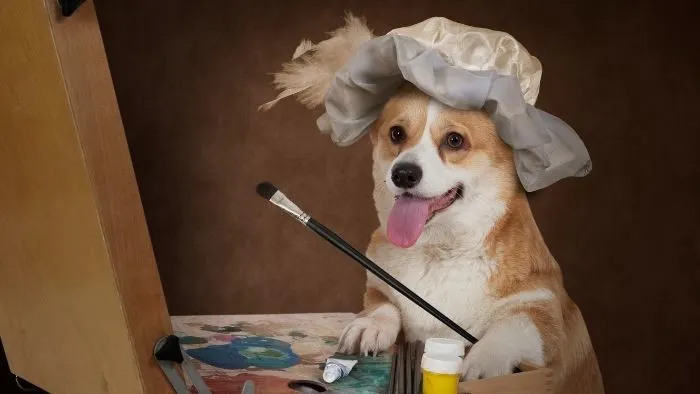 Dog sitting is a highly sought-after service in the United States. Professional sitters need requirements such as insurance and will typically charge higher than their teenage counterparts.
If you're planning to hire a professional dog sitter, expect to pay $15 for a drop-in feed to $40 for daycare. The higher price is not only because of the requirements but also their qualifications and experience.
Hiring a teenage dog sitter makes more sense if you're working with a tight budget. Unlike a professional service, teenage dog sitters charge less, usually $10 for drop-in to $30 for the day.
Your teenage dog sitter's location plays an important role in helping you determine the rates. If they live in your neighborhood, they could do several visits per day, and it will be much more affordable.
How Much To Pay A Teenage Dog Sitter Per Hour?
Teenage dog sitters usually charge around $10 per 30-minute visit. Expect to pay $15 per session for one-hour visits. It might be best to agree on a flat rate instead of paying an hourly rate for each visit. Factors that influence dog sitting costs include the type and size of your dog and the dog sitting rates in your area. Keep these in mind when negotiating a fair price.
How Much To Pay A Teenage Dog Sitter Overnight?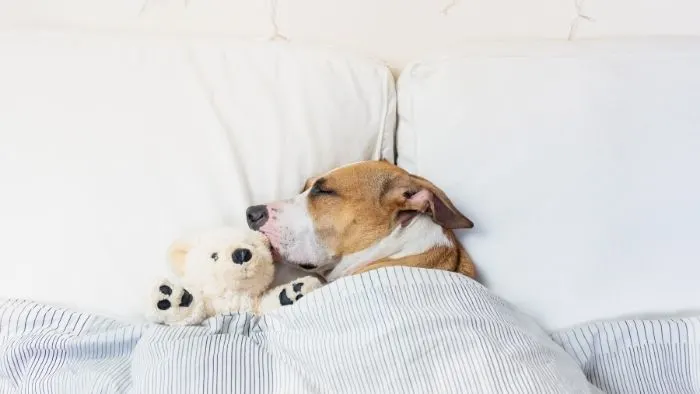 Professionals typically charge approximately $40-$75 for overnight dog sitting. If you plan to hire a teenager, you will probably pay $30-$50.
When setting a rate, ensure you consider the teen dog sitter's responsibilities. You can also negotiate with them to come up with fair rates. Please note that overnight dog sitting is only recommended for older teens who you know well and who live in your neighborhood. Overnight care is probably best left to the professionals.
How Much To Pay A Dog Sitter For A Week?
The average dog sitting rate in the US is $20-$30 per day, so dog sitters are typically paid $250-$375 per week, depending on the number of your dogs, the size and type of your dog, and the responsibilities. Remember, the rates of overnight services are $40-$75 for professionals.
What Does A Pet Sitter Do?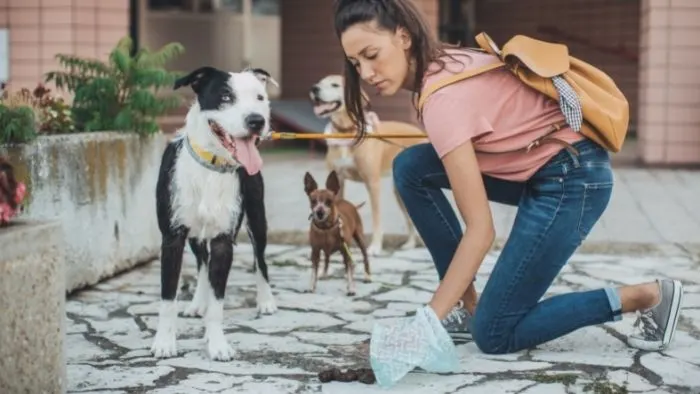 A dog sitter takes care of your dog by doing the following:
Ensures your dog is well-fed and receives its food at the appropriate time.
Provide fresh water daily.
Providing company. Many dogs get distressed and lonely when they are left alone. A dog sitter offers your pet much-needed company.
Pick up dog droppings on the streets or in the yard. Leaving dog droppings in public places is illegal and could land you in trouble.
Dog walking. This is usually included in the dog sitter's daily or weekly charges. Walking services are essential for large and younger dogs that need lots of exercise.
Bathing your dog. Note that some dog sitters may not be willing to do this while others see it as an extra service that needs to be paid for.
Caring for an injured dog. Dogs with injuries require special care. The dog sitter should be experienced in taking care of injured dogs who might need medical attention.
Playing with your dog. Most dogs are active and need a playmate to keep them happy.
Providing medication. If your dog is on medication, a dog sitter will ensure your dog gets the medication at the right times.
Some pet sitters will even do extra chores like watering your plants and bringing in the mail.
How To Choose A Dog Sitter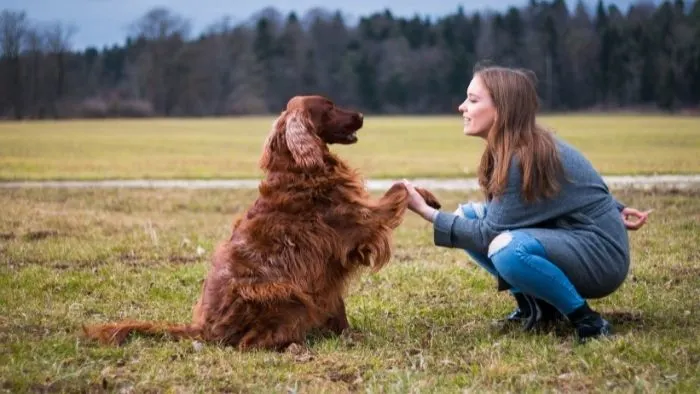 Here are some proven tips for choosing a reliable dog sitter:
Discuss Expectations Upfront
It is important to let the dog sitter know your expectations before they start working with you. Come up with a checklist for them to follow before they start work. Many pet owners don't discuss expectations upfront and are surprised when they discover that the dog sitters haven't done some of their designated tasks.
For instance, you can instruct the dog sitter to take your dog on a 25-minute walk in the afternoons every day. Or to play with your dog in the yard. This way, the dog sitter will understand what is expected of them and won't break any of your dog sitting rules.
What Experience Do They Have?
Experience is crucial when dealing with a dog sitter. If the dog sitter doesn't have a lot of experience, they may not be the best fit, especially if you have a special needs dog or a type that requires extra care. Before hiring a dog sitter, find out how much experience they have and which types of dogs they have been taking care of. If they have been dog-sitting for several years, they'll probably do a perfect job.
If you hire a teenager to take care of your dog, it's also important to consider their experience. Ask them if they have dogs at home and if they have been dog sitting for relatives or friends. This will help you gauge the level of experience of the teenage dog sitter. If a teen dog sitter doesn't have much experience, they can learn on the job, but ensure you are clear on the dos and don'ts.
Ask For References
You can never go wrong with references. References are one of the best ways to determine if a person is the right fit for a job. Ask for references from clients they have worked with before.
Other clients' reviews will help you understand if the potential dog sitter is a good fit for your dogs. You will know the type of dogs they have handled before and if they can handle several dogs. This is also a great way to find out if the dog sitter has had issues in the past. If they have bad reviews from many pet owners, they probably won't do a good job, and it's best to avoid them.
Setup A Pet Date Before You Leave
Setting up a pet date before leaving is an excellent way to determine whether the potential dog sitter can handle your dog. Many pet owners never care to arrange a pet date because they assume the dog sitter has all the qualifications and experience to care for their dog. This is important, especially if you are dealing with a teenage dog sitter.
A pet date lets you see how the potential dog sitter handles your pet and what they are doing wrong. You can give them the job if you like how they treat your dog. You can also point out what they are doing wrong and tell them how to do it right.
Contacts & Communication While You're Away
Anything can happen to your pet when you are away. You need to ensure your dog sitter has a way to contact you when they face an issue they can't handle by themselves. Let's say you have an injured dog; it might be challenging to get them to eat or do some activities.
Your dog may also fall sick and need to be taken to a vet. When your dog sitter has your contact information, they can quickly get in touch with you, and you can advise on the way forward if you cannot make it to your house in time.
Factors Affecting How Much To Pay A Teenage Dog Sitter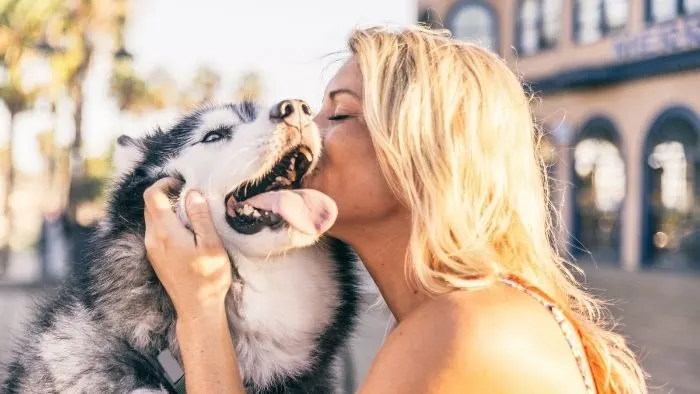 Consider these factors when deciding on how much to pay a teenage dog sitter:
Dog Sitter's Experience & Availability
Experience matters a lot when it comes to dog sitting. You won't need to supervise an experienced teenage pet sitter. Since they have done the job for family, friends, and other clients, they have the necessary experience to care for your dogs. You will have to pay higher rates if they have a lot of experience.
You also need to determine the availability of the dog sitter to see how many times they can visit per day. If the dog sitter doesn't live in your neighborhood, you may have to pay a higher rate. Pet sitters who live near are great because you can easily access their services, especially when you need to leave on short notice.
Number Of Animals
The number of animals is another critical factor to consider when determining the cost of hiring a teenage pet sitter. Handling one animal is easier compared to handling three of them. Catering to the needs of several dogs means more work, so you will have to pay the dog sitter more than the average cost.
If you have many pets, ensure the dog sitter has experience handling several dogs. Since taking care of more than one dog means the dog sitter has more tasks, the daily or weekly rates will be higher than the rates for one dog. Discuss and agree on a fair rate with your dog sitter.
Type & Size of Of Dogs
In dog sitting, your dog's size matters. Most pet sitters charge higher rates for big dogs because of several factors:
Big dogs need more food, so that the feeding times may be more frequent.
Large dogs require more exercise than smaller ones.
Big dogs may be harder to manage when taking them for walks.
These big dogs will likely suffer from joint issues or obesity when the exercise is inadequate. The type of dog is another thing to keep in mind when calculating the cost of a dog sitter. Some dog breeds require little care, while others like the Siberian Husky and Yorkshire Terrier need a lot of care to maintain good health. You will pay more for dog breeds that need more care.
Tasks & Responsibilities
Dog feeding and dog walking are the basics of dog sitting. These tasks are usually included in the dog sitting rates. But there are other tasks and responsibilities you can include in the costs. For instance, some pet owners ask their dog sitters to bathe their dogs. This is usually a separate service, and you will be required to pay some extra bucks for it.
In addition to dog sitting, your dog sitter can also do tasks such as picking up the mail and watering the plants. Calculate the total cost of these additional services to determine what you will be paying your teenage pet sitter daily or weekly.
Your Area or Location
This is another crucial factor you should consider when setting dog sitting rates. If you want to know the going rates in your area, you can ask your neighbors or people who live in the same area who have hired teenage dog sitters before. You will realize that rates differ greatly depending on your location.
If you are hiring a teen pet sitter from another area, research the going rate in that area. Doing this will enable you to come up with a reasonable rate for the dog sitter. It is a great way to avoid underpaying your teen dog sitter, especially if you are their first client.
Pet Sitting Questions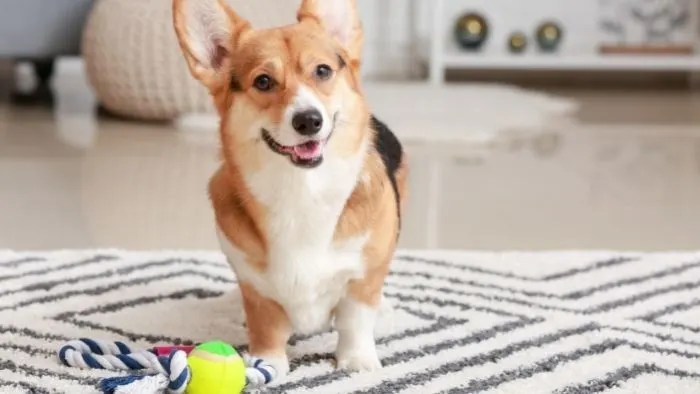 How much do dog sitters charge per day UK?
The average dog sitting rate in the UK is £25. Pet sitting while the owner is away is around £10-£15, while taking the dog for a one-hour walk is £10. The cost of overnight dog sitting is £70 in urban areas and £50 in other locations.
How much should I pay someone to feed my dog?
The average rate to pay someone to feed your dog is $10-$15 if feeding is the only task. Additional tasks such as dog walking and bathing incur extra charges.
Do you tip pet sitters?
Tipping a pet sitter is okay but not mandatory. If the pet sitter does her best to provide excellent care for your dog, why not? Tipping is a great way to show that you appreciate their services, and it motivates them to take care of your well in the future.
Another way to thank your dog sitter is by giving them a small gift when you return from your holiday. Here are some cute gift ideas for your dog sitter:
Novelty Gift Socks
Dog socks:
For women
80% cotton
Machine Wash
Novelty T-shirt
Fun T-shirt:
For men, women or youth
100% cotton
Machine Wash
Do you pay a pet sitter before or after?
It would be best if you discussed expectations to know whether to pay your pet sitter before or after their services. Most agencies will ask for upfront payment. If you haven't discussed it, then it is good practice to pay your pet sitter before leaving the house. Leave your payment at an agreed area of your home so your pet sitter can take it during the first drop-in visit. If it's a friend or neighbor, you could defer the payment until you return from vacation.
How should I pay my teen pet sitter?
Consider paying your teen pet sitter in cash or via bank transfer, if they have a bank account. If you pay them with a check then this will involve extra complexity for the minor who must first get the check endorsed before they can cash the check. Find out more: How To Endorse A Check For A Minor
How much does it cost to board a dog at Petsmart?
The standard Petsmart guest room will cost you $39 per night for one pet, while a private suite costs $49 per night per pet. Private suites provide a more peaceful environment and have white noise machines. Clients can choose from silver, gold, and platinum packages.
Do dogs need an overnight sitter?
Dogs are naturally pack animals, so leaving them alone at night will make them lonely and restless. Aside from offering company to your dog, an overnight sitter does other tasks like feeding the dog and providing medication.
Pet sitter costs will vary depending on several factors. You may be interested in hiring a teenage dog sitter instead of a professional, as their base rate will be less expensive. If you know the teen well and they get on well with your pet, then that is another great reason to consider a teenager for the job. Although we've looked at a national average, the cost of pet sitting can vary drastically depending on where you live.
Decide on your care requirements, i.e., do you want a 30-minute walk or drop-in care, or would you like them to stay the whole day.
Hopefully, this article on dog sitting has given you some price factors to consider and will allow you to negotiate a fair rate on how much to pay a teenage dog sitter.