Writing an emotional birthday letter is more than just penning down words; it's about capturing the essence of your relationship.
Giving him a surprise gift, reminiscing about your shared moments in coffee shops, or just sending lots of warm wishes and hugs his way, always remember the true meaning behind your birthday love message.
This article delves into crafting the perfect 'birthday letter for boyfriend', blending heartfelt sentiments with cherished memories to ensure your message is both profound and personal.
Dive into our curated examples of birthday letters for your boyfriend. Each one beautifully highlights shared memories, ensuring he feels cherished on his special day.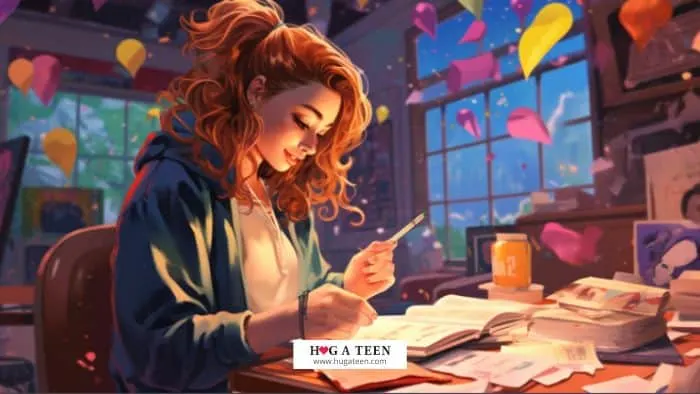 Examples of Happy Birthday Letters to Your Boyfriend
A birthday letter is a precious gift that he can treasure and revisit whenever he wants to feel the warmth of your love.
So, take the time to pen down your feelings and create a beautiful collection of words that will touch his heart on his special day.
1. Express gratitude for his presence in your life
Expressing gratitude for your boyfriend's presence in your life is crucial. His love and unwavering support are foundational to your relationship, and it's vital not to take our loved ones for granted.
Showing appreciation reminds him of his significance in your life and reinforces mutual respect, forming a robust bond.
If you find it hard to verbally express your gratitude then consider writing a heartfelt note instead.
Hey [Boyfriend's Name],

Happy Birthday!

As another year ticks by in your awesome life, I felt this undeniable urge to put pen to paper (or fingers to keyboard) and let you in on some real talk.

Every day I spend with you feels like I've hit the jackpot. Not because of grand gestures or epic date nights (though those are pretty great too), but because of the countless little moments. Those late-night chats, impromptu dance-offs, or simply just chilling and doing nothing. They've made me realize how incredibly lucky I am to have you in my life.

Life at this age is weird, right? We're balancing on the edge between teenage years and full-blown adulthood, making sense of who we are and where we're headed. Through all this chaos, having you by my side, steady as ever, feels like having an anchor. I'm grateful for the patience you show when I'm being a hot mess, for your understanding when things get a little too much, and mostly, for just being you.

Your birthday is the perfect excuse (as if I needed one) to express how much your presence means to me. Thank you for the laughter, the shared dreams, the memories, and for the simple fact that you get my kind of crazy.

I hope this year brings you closer to your dreams and aspirations. And know that, whatever comes your way, you've got someone here cheering you on, celebrating your wins, and standing by you through any rough patches.

Here's to another year of memories, growth, and a ton of adventures together!

Happy Birthday, and just so you know, I'm so grateful for you.

[Your Name]
❤️ You might also like to read these Cute Good Morning Paragraphs For Him
2. Show appreciation for his efforts in your relationship
One of the reasons to write a birthday letter to your boyfriend is to acknowledge and appreciate the consistent efforts he puts into the relationship.
Such a heartfelt gesture will not only highlight how much you value his love and support but also strengthen the bond you share.
Taking this special occasion to express your gratitude assures him of his significance in your life, making him feel cherished and deepening your connection.
Hey [Boyfriend's Name],

Happy Birthday, you legend!

Before we dive into all the birthday festivities and drown ourselves in cake, I wanted to take a pause. A pause to truly appreciate the guy who's been my rock, my partner in crime, and sometimes, the voice of reason (even when I don't want to hear it).

It's been quite the rollercoaster, hasn't it? Between exams, figuring out our futures, late-night gigs, and endless Netflix binges, we've been through so much. And honestly, I am constantly blown away by the effort you put into "us." Whether it's your patience on my moody days, your surprise pick-me-ups, or just listening when things go sideways – I see it all, and damn, do I appreciate it.

We're young and still figuring out this whole relationship thing. Yet, with every hurdle, you've stepped up, showing a maturity and dedication that's way beyond our years. It's not just about the big moments but the everyday efforts that make me think, "Yep, he's a keeper."

So, on your special day, I just wanted to shout out to the universe (and well, directly to you) about how grateful I am for having someone who puts in the time, heart, and soul to make this relationship the wild and wonderful adventure it is.

Here's to another year of us navigating life together, laughing at our mistakes, celebrating the little victories, and valuing the effort we both put into this beautiful mess we call love.

Enjoy your day! And remember, no matter what, you've got someone here who deeply values all that you do and all that you are.

Cheers to many more adventures and memories,

[Your Name]
3. Honor the special day with words of love and admiration
On your boyfriend's birthday, it is the perfect opportunity to go beyond the traditional gifts and celebrate the day by showering him with a birthday love letter. This special day calls for expressing your deepest feelings and making him feel cherished like no other day.
Highlight the happiness he brings, the strength he offers, and the special moments you've shared.
Such a letter not only makes him feel cherished but also becomes a treasured keepsake, capturing your genuine feelings and the memories you've built together. This personal gesture can touch his heart deeper than any material present.
Hey [Boyfriend's Name],

Happy Birthday!

I just wanted to take a minute on your big day to tell you how awesome you truly are. With all the craziness of school, life, and everything in between, it's easy to forget to say the simple stuff. But today, I'm gonna say it all.

From our inside jokes to the long chats we have about absolutely nothing and everything, you've been such a solid part of my life. Seriously, the way you handle everything with such chill vibes and still manage to make me laugh – it's kinda epic.

Your b-day isn't just about getting older, but about all the dope memories we've made this year and the ones we're gonna make. Every day I spend with you feels like a scene from one of those coming-of-age movies, and I'm here for it!

You've got this rad way of making everyone feel like they're in on the joke, and today, I hope you know just how rad you are to me. This message might not be filled with super poetic words, but it's real, just like us.

I hope today rocks as much as you do and that this year brings even more crazy stories for us to laugh about later.

Cheers to your day, to the adventures ahead, and to, hopefully, many more of your birthdays with me crashing the party. 😉

Catch you later,

[Your Name]
4. Remind him of the wonderful memories you shared together
This section specifically hones in on the power of reminiscing. Every relationship is sprinkled with moments that define and deepen connections.
Here, we'll explore letters that beautifully encapsulate those cherished times, reminding your boyfriend of the wonderful memories you've woven together.
Whether it's an inside joke, an unforgettable trip, or a simple, shared sunset, these letters will inspire you to rekindle those moments on his special day.
Dear [Boyfriend's Name],

Happy birthday to the most amazing person in my life! On this special day, I want to take a moment to remind you of all the wonderful memories we have shared together. From the moment we first met, I knew there was something special about you.

Remember our first meeting? The way our eyes locked, and I felt an instant connection? It was the start of something beautiful, something that has grown into an incredible bond. Since then, we have created countless memories, shared inside jokes that still make us laugh, and embarked on adventures that have filled our hearts with joy.

From the countless movie nights cuddled up on the couch to our spontaneous road trips, every moment with you has been precious. We have celebrated significant milestones together, accomplishing goals and facing challenges as a team. Through it all, your love and support have been unwavering.

You are my rock, my best friend, and my partner in crime. I am grateful for every single memory we have made together, as they are reminders of the love and happiness we bring into each other's lives. On your birthday, I hope to create even more beautiful moments and continue building our collection of shared memories.

Happy birthday, my love. Here's to many more incredible years together filled with love, laughter, and endless adventures.

With all my heart,

[Your Name]
❤️ You might also like to read about The 5 Love Languages Of Teenagers
5. Sharing hopes and wishes for the future
In this example letter, we venture into the realm of future aspirations. Beyond celebrating another year passed, birthdays also signify a new chapter waiting to be written.
In this section, we focus on letters that encapsulate dreams, aspirations, and shared wishes for the days ahead.
Whether it's a shared goal or a personal hope for your boyfriend, these sample letters will guide you in expressing your heartfelt desires for the future you both envision.
My dearest [boyfriend's name],

Happy birthday to my incredible partner in life! As we celebrate this special day, I want to take a moment to share my hopes and wishes for our future together.

First and foremost, I hope that all your dreams and aspirations come true. You are such a talented and driven person, and I believe in your ability to achieve anything you set your mind to. May success follow you in every endeavor, and may you find fulfillment in your professional and personal life.

I also hope that our love continues to grow stronger with each passing day. You bring so much joy and happiness into my life, and being by your side is the greatest blessing. Let's continue to support and inspire each other, cherishing the love we have and nurturing it for years to come.

In the future, I hope we create countless more beautiful memories together. Whether it's embarking on new adventures, experiencing new cultures, or simply enjoying cozy nights in, I want our lives to be filled with moments that make us smile and laugh.

Most importantly, I hope we always remain each other's greatest source of strength and support. Life can throw challenges our way, but as long as we face them together, I know we can overcome anything. Let's be each other's rock, guiding and uplifting one another in both good times and bad.

On your special day, I want to remind you how much I love you and how excited I am for our future together.

Wishing you a wonderful birthday celebration, my love. Here's to many more years of love, laughter, and achieving our wildest dreams as a team.

With all my heart,

[Your name]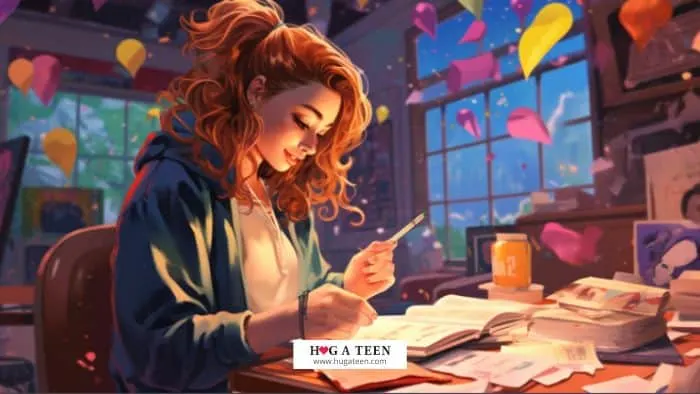 ❤️ You might also enjoy these Funny Birthday Wishes For Boyfriend
Tips on Writing an Effective Birthday Letter to Your Boyfriend
Writing a birthday letter to your boyfriend is a heartfelt and thoughtful way to express your love and appreciation for him. Whether it's his special day or you're planning ahead, here are some tips to help you write an effective birthday letter that will make him feel loved and cherished.
1. Start with a heartfelt greeting
Begin your letter with a sweet and personal greeting. Use his name and let him know how excited you are to celebrate his special day. This will set the tone for the rest of the letter and make him feel special right from the start.
2. Reflect on special moments
Take some time to reflect on the happy memories you've shared together. Mention specific moments that have meant a lot to you and how they have shaped your relationship. This will show him that you truly value the time spent together and the experiences you've shared.
3. Express your feelings
Use your letter as an opportunity to express your love and appreciation for your boyfriend. Let him know what makes him special to you and how he has positively impacted your life. Be sincere and specific in your compliments to make the letter more personal and meaningful.
4. Set goals and aspirations
Share your hopes and dreams for your future together. Talk about the adventures you want to embark on, the milestones you want to achieve, and the happiness you want to experience as a couple. This will show him that you are committed to the relationship and excited about what lies ahead.
5. End with a heartfelt closing
Wrap up your letter with a heartfelt closing that reaffirms your love and devotion. Use words that convey your emotions and express your excitement for the future. End the letter with a sweet and personal sign-off and let him know how much he means to you.
Writing an amazing birthday letter to your boyfriend involves a genuine expression of your feelings, reflecting on your shared experiences, and setting goals for the future.
By following these tips, you can create a heartfelt and meaningful letter that will make his birthday extra special and show how much you care.
❤️ You might also like to read these Happy Birthday Paragraphs for your boyfriend.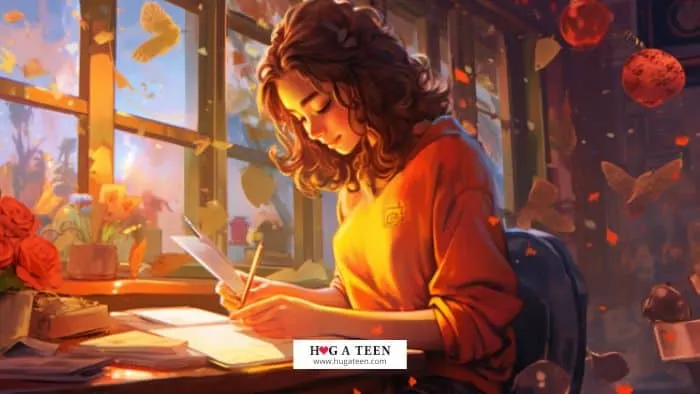 Take time to think about what you want to say before you write it down
Before diving into writing that birthday note for your boyfriend, just take a second to brainstorm. It's super important to know what you want to say so your feelings come across as genuine and real.
Jotting down your thoughts first can help you spill all those emotions properly. Think about the amazing times you've had, what makes him awesome, and all the feelings he gives you. Choose words that really vibe with how you feel.
Taking a minute to plan out your message means you'll end up with a letter that's both deep and memorable. So, before you start writing, think it through, and let your heart lead the way. This way, your birthday message to your boyfriend will be 100% you and make him feel truly special.
Keeping it short and sweet while still conveying how much he means to you
When writing a birthday letter to your boyfriend, it's great to keep it short while still showing how much he means to you. A short, impactful message can really grab his attention and make him feel special.
Choosing the right words can make a big difference. A shorter message makes each word stand out, letting you really focus on your feelings and your relationship. Plus, a shorter note is quicker to read, making sure he gets every bit of emotion you're putting down.
So, when you're writing that birthday letter, remember to keep it to the point. Make every word count and let him know just how much you care. This way, your heartfelt birthday message will leave a lasting memory.
Examples of What To Include in Your Birthday Letter For Your Boyfriend
When writing a birthday letter for your boyfriend, there are a few key elements that you can include to make it extra special.
1. Firstly, express your heartfelt wishes and excitement for his special day.
2. Include special nicknames or endearments you use for him.
3. Let him know how much you appreciate him and all that he brings to your life.
4. Remember to cite specific examples of why he is an amazing boyfriend, such as his patience, support, and love.
5. Share your favorite memories and moments together, highlighting the happiness he brings into your life.
6. Consider including a special gift or surprise that will make his birthday even more memorable.
7. Lastly, end the letter with a heartfelt declaration of your love and commitment to him, making him feel cherished and valued on his special day.
Final Thoughts
Celebrating the birthday of a special person in our lives is always a momentous occasion. For those fortunate enough to call that special birthday boy their dearest boyfriend, finding the right words to express the depth of their feelings can be a challenge.
Whether you're commemorating happy moments or the support during difficult times, crafting the perfect emotional birthday letter can make all the difference.
From those late-night chats in coffee shops to the shared laughs over an embarrassing moment, each memory adds to the tapestry of your relationship.
May this guide inspire you to convey your feelings in the most genuine way, ensuring your life partner feels like the luckiest birthday boy on his special day.