If you're a teen navigating the world of fashion and comfort, this article is your ultimate destination. We understand that finding the right strapless bra can be a challenging quest, but fear not!
Here, we'll unravel the secrets to choosing the best strapless bra for teens that not only complements your style but also offers the support you need.
Whether it's for a special occasion or everyday wear, get ready to uncover the tips and tricks that will make your strapless bra journey a breeze.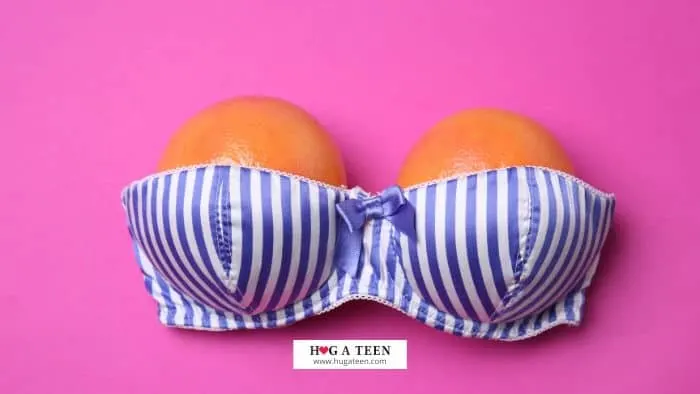 What to Keep in Mind When Shopping for Strapless Bras for Teens
When shopping for strapless bras, there are several factors to keep in mind to ensure the perfect fit and maximum comfort.
Firstly, it's important to consider the cup size when choosing a strapless bra. Ensuring that the bra is the correct size is crucial for providing the right amount of support. Different brands may have slight variations in their sizing, so it's important to consult a size chart or try on multiple sizes to find the best fit.
Additionally, considering body type is essential as it can affect the fit and support of the strapless bra. Some brands may cater better to certain body types, so it's worth researching and reading reviews to see which brands are recommended for your specific shape.
Popular brands such as Calvin Klein and Curvy Kate offer a wide range of sizes, including options for larger chests. These brands often provide adjustable or convertible straps that can be removed or detached to suit different outfit styles or personal preferences. Wide straps are also available for those who prefer more coverage and added support.
The construction and materials of the strapless bra are also important factors to consider. Look for bras with soft fabric that feels comfortable against the skin, as well as silicone grips or trim to help keep the bra in place. For those seeking a push-up effect, some strapless bras offer padding or contouring to enhance the appearance of the bust.
Price is another consideration, as strapless bras can vary greatly in cost. Different brands and features will affect the price point, so it's worth setting a budget before shopping.
For everyday wear, a strapless t-shirt bra with a wider band and breathable fabric may be a good option. Bras with four-way stretch fabric and silicone elastics can provide a secure fit and flexibility throughout the day. Some brands, like Maidenform Girls, offer bras specifically designed for teens with features like cushioned underwire and spandex for comfort and support.
When shopping for a strapless bra for teens, keep these factors in mind to find the perfect fit and style. Remember to consult size guides or try on different sizes, consider body type, explore different brands, and take note of the construction and materials. By doing so, you'll be able to find a strapless bra that offers both comfort and confidence for any occasion.
❤️Suggested reading: Guide To Buying First Bras For Teenagers
Choosing the Best Strapless Bras for Teens
1. Pay Attention To The Band
The band is vital when picking strapless bras for teens as it offers most of the support. Ensure the band fits snugly around the ribcage without being too tight or riding up. This prevents the bra from slipping during the day.
Brands can vary slightly in band sizes. It's smart to check size charts or try different brands to nail the perfect fit. A good strapless bra should also feature multiple hook and eye closures, allowing adjustments if it stretches over time.
Consider bras with adjustable or removable straps. They cater to various outfit styles and can add extra support. For those needing more coverage or with larger busts, bras with wider bands are ideal. They distribute weight evenly, ensuring comfort and support.
Before purchasing, move around when trying on a strapless bra to gauge its stability. A top-quality strapless bra remains secure regardless of movement.
2. Shape
There are no two busts the same, so think about any additional features you need. Small-chested people might find that a high-center gore digs into their chests, so a lower-center gore can ensure your bust fills the cup to the fullest.
If you have large breasts, you should choose a strapless bra with a very high center gore directly across from a nice wide back. That's what will anchor your bra in place the most.
3. Silicone Grips
When it comes to choosing a strapless bra for teens, one important factor to consider is the grip. After all, what good is a strapless bra if it can't stay in place throughout the day?
Some strapless bras are designed with silicone grips or silicone trim along the band and cups. These silicone grips help to keep the bra in place, even during periods of movement or activity. No more worrying about constantly adjusting your bra or feeling self-conscious about it slipping down.
Not only do the silicone grips provide a secure fit, but they are also incredibly comfortable. The soft silicone against your skin prevents any irritation or discomfort, allowing you to wear the strapless bra with confidence all day long.
4. Fabric
Fabric plays a crucial role when it comes to strapless bras due to its direct impact on both comfort and functionality. The choice of fabric determines how the bra feels against your skin, especially since strapless bras lack the added coverage of straps.
Soft, breathable, and gentle fabrics like cotton, microfiber, or blends with a touch of spandex are often preferred, as they minimize irritation and ensure a comfortable fit throughout the day.
The fabric's grip and elasticity contribute to the bra's ability to stay in place. Since strapless bras rely solely on the band to provide support, a fabric with adequate stretch and grip, such as silicone trim or elastane-blended material, helps prevent slipping and readjustment, allowing you to move confidently without having to worry about constantly adjusting your bra.
5. Adujstable Straps
Additionally, look for strapless bras that feature adjustable straps or convertible straps. These can provide extra versatility and allow you to customize the fit to your liking. Some strapless bras even come with removable or detachable bra straps, offering the option to wear them in multiple ways.
6. Personal Style
Consider your personal style preferences. Strapless bras come in various styles, such as strapless push-up bras, t-shirt bras, or balconette styles. Choose a style that suits your needs and preferences while keeping in mind the functionality and support you require.
7. Try Before You Buy
When selecting a strapless bra for teens, the adage "try before you buy" holds true. Each body is unique, and finding the ideal strapless bra requires experimentation. Thus, it's essential to explore different sizes and styles to uncover the one that suits your cup size and body shape.
During bra trials, focus on the band's fit and feel. It should be snug, not tight—providing chest support minus the discomfort. Seek bras with removable or detachable straps for adapting to various outfits or personal preferences.
Remember, discovering the perfect strapless bra for teens involves trying on multiple options. So, embrace the process, find that ultimate fit, and make the strapless bra a staple in your lingerie collection.
8. Manage Your Expectations
When it comes to buying a strapless bra, it's essential to manage your expectations wisely. Recognize that a strapless bra serves a specific purpose – providing discreet support while allowing you to wear different styles.
However, it might not offer the same level of support as a sports bra. Understand that its design prioritizes versatility and aesthetics, which might mean sacrificing some support.
By acknowledging these differences and setting realistic expectations, you can make an informed decision and appreciate the strapless bra for what it is designed to do.
❤️Suggested reading: What Is The Average Bra Size For A Teenager?
What Size Strapless Bra Should I Get
The sizing system for strapless bras is the same as for regular bras, so consider how your current bra fits before shopping for a strapless option.
When trying on a strapless bra, make sure that the center gore of the bra lays flat against your sternum and that your breast tissue is contained inside the side boning. You should only be able to fit a finger or two behind the band, but it shouldn't be too tight or uncomfortable. Try a different band size, cup size, or style altogether if you find that any of those elements are off.
An important aspect to consider when choosing the correct size is your body type. Different individuals have different breast shapes and placements, which can affect the fit of a strapless bra. For example, someone with larger breasts may require additional support or coverage compared to someone with a smaller chest.
Shape and support are as important as size, especially for teens with larger busts. For added support and comfort, consider strapless bras with wider bands and silicone grips. These features can distribute the weight of your breasts more evenly and reduce strain on your shoulders.
Before buying, always consult the brand's size chart, peruse customer reviews, and try on several sizes in a shape you like, to ensure the right choice.
❤️Suggested reading: Why The Right Bra Size Matters For Teenagers
How To Size A Strapless Bra
Sizing a strapless bra is similar to sizing a normal bra, where it's essential to know your cup size and band size measurements. Cup size refers to the volume of your breasts, while the band size corresponds to the measurement around your ribcage, just below your bust.
To determine your band size, take a measuring tape and wrap it snugly around your ribcage, making sure it's parallel to the floor. Take note of the measurement in inches. If the measurement is an odd number, round it up to the nearest even number.
Next, measure your bust size by wrapping the measuring tape around the fullest part of your breasts. Again, make sure the measuring tape is parallel to the floor and not too tight or too loose. Round up to the nearest whole number.
Now it's time to calculate your cup size. Simply subtract your band size measurement from your bust size measurement. The difference between the two numbers will correspond to a cup size according to the standard sizing chart. For example, if your band measurement is 36 inches and your bust measurement is 40 inches, the difference is 4, which corresponds to a D cup.
Keep in mind that different brands and styles may have slight variations in sizing, so it's always a good idea to try on a few different sizes to find the best fit for your unique body shape.
When trying on a strapless bra, make sure the band fits snugly around your ribcage, providing enough support without feeling too tight. The bra should stay in place without slipping down or digging into your skin. Adjust the band hooks or closures accordingly to achieve a comfortable fit.
When it comes to band hooks, it is always a good idea to start on the loosest grip, to allow for inevitable stretching of the band.
The cups should encase your breasts entirely, with no spillage or gaps. Make sure the underwire or padding, if any, sits flush against your ribcage without poking or digging into your skin. If you find that the cups are too small or too large, try a bra size up or down accordingly.
Remember that every individual is unique, and finding the perfect fit may require some trial and error. It's also a good idea to consult with a professional bra fitter if you're unsure about your size or need additional guidance.
By following these steps and considering your individual body shape and measurements, you'll be able to find a strapless bra that fits you like a glove, providing the support and comfort you need for any outfit or occasion.
Best Strapless Bra For Teens – Top Choices
We've selected our top four strapless bra choices for teens to give everyone the best option whether you're looking for an adjustable strapless bra or for a more heavy-duty support bra.
1. Most Versatile Strapless Bra
The Maidenform strapless bra offers custom lift technology tailored to cup size, ensuring optimal support. It features a stay-put power band, preventing slips, and can be worn five ways. The bra provides a smooth appearance under clothing, is crafted from quality fabric, and comes with adjustable straps for a customizable fit.
Most Versatile Strapless Bra
81% Nylon, 19% Elastane

Hand Wash Only

Wear 5 Waya: strapless, traditional straight, crisscross, halter, or single-strap wear.

T-shirt bra smooth design
Sizes: 32A to 38D
2. Best Strapless Bra For Curvy Teens
The Curvy Kate Women's Luxe Strapless Bra offers underwire support, a pinstripe-pattern band, adjustable hook-and-eye back closures, vertical seams, and support panels for added lift and shaping. It features a power mesh lining for extra support and comfort, side boning to prevent band rolling, and silicone gripper strips to prevent slippage.
Best For Curvy Gals
65% Nylon, 21% Polyester, 14% Elastane

Hand Wash Only

Underwire cups

Vertical support panels for additional lift, coverage, and shaping

Power mesh lining for additional support and comfort

Side boning to prevent band from rolling

Silicone gripper strips at top and bottom of band to prevent slippage

Sizes: 28D to 40J
3. Best For Larger Breasts
The Wacoal Women's Red Carpet Strapless Bra offers all-day comfort with foam cups that enhance the figure. It features detachable straps for various styles, ensures a secure fit with non-slip rubber binding, and provides full coverage and support, making it versatile for multiple outfits. Highly recommended by large-chested users.
Best For Larger Bust
Shell: 91% polyamide, 9% spandex

Hand Wash Only

Boning at sides and back

Non-slip rubber binding at edges

Adjustable straps

Lightly padded underwire cups

Sizes: 30D to 44G
4. Best Overall Strapless Bra For Teens
The Vanity Fair Strapless Bra offers stay-in-place features with silicone lining, provides all-day support with lightly lined cups, and ensures a smooth appearance under clothes. It offers multiple wearing options with removable straps and is versatile for different outfits. The bra is both functional and comfortable.
Best Overall Highly Rates
Cups: 78% Nylon, 22% Spandex; Backs: 80% Polyester, 20% Spandex

Hand Wash Only

Soft, 4-way stretch fabric provides smoothing across the back

Lightly lined cups provide modesty and great shape for a smooth look under clothing

No slip silicone on the underwire, sides, and back

Removable, adjustable straps

Wear 5 ways: traditional, halter, criss-cross, one shoulder, and strapless

S

izes: 34B to 44DD
In a world of diverse fashion needs, the hunt for the perfect strapless bra for teens is now an informed journey. With options like multiway bras offering customizable straps, flexible underwire for a snug fit, and contour cups providing extra coverage, there's something for everyone. Wide bands ensure stability, while dozens of size options cater to various chest sizes.
The focus on comfortable fabrics, including silicone lining and T-shirt styles, promises all-day ease. From bra bands with silicone strips to comfortable options in every size range, these strapless wonders embrace style and support seamlessly.
So, whether it's the multi-tasking teen or the comfort enthusiast, the world of strapless bras now offers an array of choices to match every outfit, mood, and moment.