If you're a school student or college student and you've ever found yourself stuck on a difficult problem or assignment, chances are you've heard of Chegg.
Chegg is a popular website and learning platform that provides a range of educational resources and services for students via a subscription model.
One of the features that many students find helpful is the ability to access answers to their academic questions.
However, sometimes those answers are blurred or hidden, and that's where knowing how to unblur Chegg answers becomes valuable.
In this article, we discuss how to unblur Chegg answers, how to get Chegg answers for free, as well as highlight the best Chegg alternative homework solutions and learning platforms.
🎓 You might also want to read: Does Chegg Notify Your School?
How To Unblur Chegg Answers For Free 2023
Chegg requires you to pay to access answers on their education platform. But you can unblur Chegg answers by using the free trial of Chegg to access answers before your trial period ends. After the trial period, you would need to pay to access answers on Chegg.
Chegg offers a free trial for seven days to new users who sign up for their services. During the trial period, users can access Chegg's study resources, including textbook solutions, expert Q&A, and practice tests.
If you decide to continue using Chegg after the trial period, you will be charged a fee, which varies depending on the subscription plan you choose.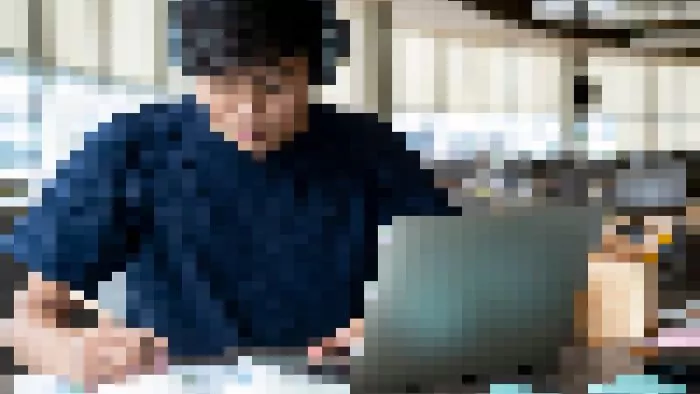 How To Get Around Chegg Paywall 2023
In the past, there were various ways in which you could quickly get around the Chegg Paywall and get access to unblurred answers on the platform. But now, the only way to use the site without paying is to use an account on the free trial, after which you will need to pay for it, open a new account, or use another platform to find answers.
How To Unblur Chegg Answers Using Inspect Element Feature
The Inspect Tool's Inspect Element feature can come in handy to unblur text online (and as a Chegg answer revealer).
After inputting your query on the Chegg questions tab, you will see a blurred answer. Right-click the page to open options and select the Inspect Element on your browser. Mouse over the answer part to unblur the part and reveal the answer.
Chegg may have used simple CSS properties on the element whereby filters are applied to answers. With such, you can uncheck the property in the Inspect Element tool, and it will automatically unblur the image and see Chegg answers free of cost.
UPDATE: This blur hack method has been working for a long time, but as of early 2022, it does not work on Chegg anymore. You will have to join a Discord server that comes with a Chegg bot to unblur answers if you cannot pay for an account.
Alternatively, you can use the Chegg free trial, free Chegg answers on Reddit, Telegram bots, or search the web for free Chegg answers.
Chegg Unblur Extension
The Chegg Unblur extension is another way of getting free Chegg answers. It is an extension on Chrome that allows you to unblur answers after using the search bar on Chegg. The only thing you need to do is download the Chrome extension and install it on the Chrome browser.
When checking for answers, pin the extension to run on the specific page you are on. Once you type your answer on Chegg, you will see a blurred image on the answer, but after activating the extension, you will be able to read the answer.
how to see chegg answers free
Unfortunately, you can no longer unblur Chegg answers for free because Chegg did away with the Unblur Extension.
You can only get Chegg answers free by signing up for a free-trial period.
🎓 Suggested reading: Top 5 Pros And Cons Of Homework
How To Get Chegg Answers For Free
Chegg can be useful for finding answers to questions; however, it is not 100% free.
Below are some ways you can get Chegg answers for free. These can work individually, but you can combine one or two for more free answers.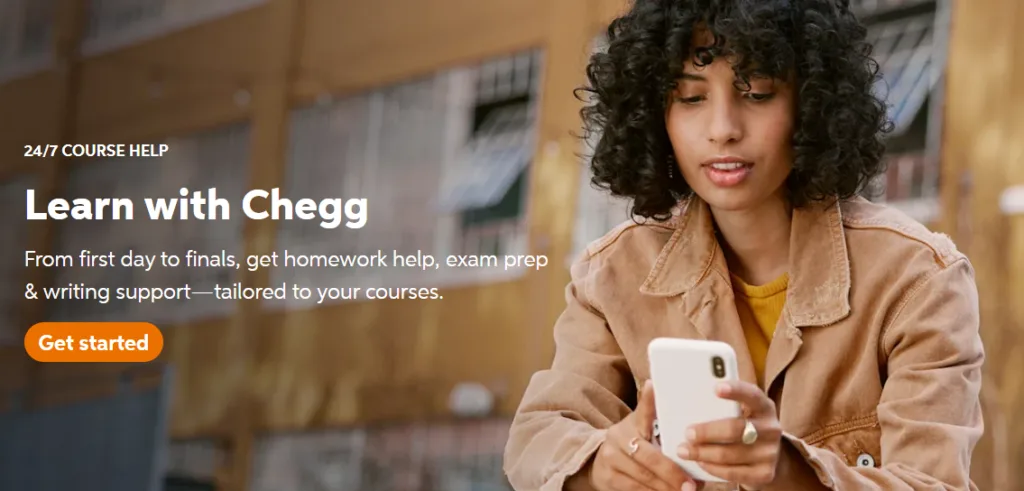 Chegg Free Trial Account
You might want to try the free trial method. Chegg Study comes with a one-week trial period for its users where you can find answers to your question within the period.
The trial method allows you to check out the benefits it provides and allows you time to decide if you would like to pay for Chegg Study or not.
During the one-week trial period, you can take advantage of the site to find answers to your question. So it only makes sense to sign up around when you need assistance from Chegg. After this, you can decide to pay for it, but if you need to find answers once, the trial account can be helpful.
You can also get an online tutor to get a solution for your questions during the free-trial period. But you cannot get free books as they are only available for rent or buy. And for this to work, you have to pay for the account to access this feature.
However, you can create an account and play around with the Chegg user dashboard for free.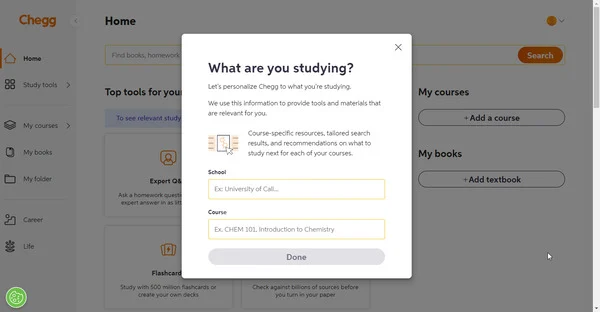 You'll be taken to the Chegg user interface once you sign up using your email and create a password. Without paying anything, you can explore the site and see what it has to offer without paying, but until you activate your paid subscription, you won't be able to use any of Chegg's premium features.
The "My courses" tab is where you'll find personalized solutions and resources like homework help and exam prep tailored to your courses.
In the "Study tools" tab you can post a question, take a practice tour, find flashcards, and more.
Even though it doesn't quite count as a Chegg free trial, it's still a good way to see how Chegg works.
I played around with some simple fraction examples and it gave me 5 free solutions per month.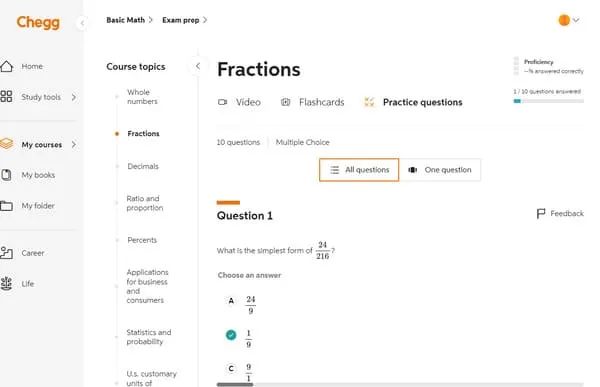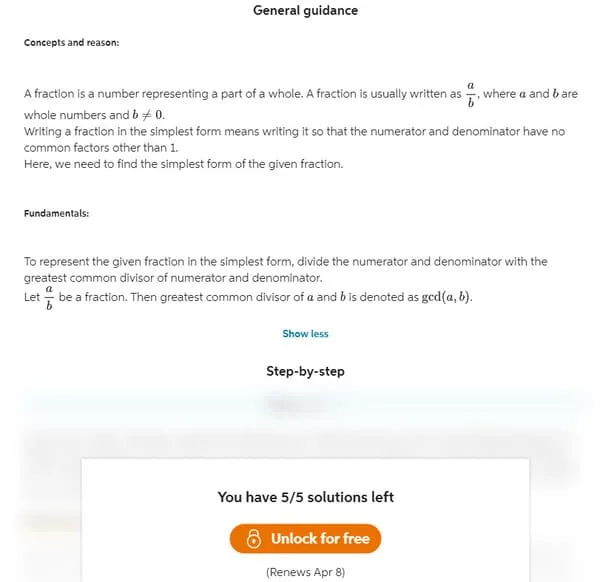 How to Cancel Chegg Study Free Trial Account
Note that Chegg may ask for your credit card details when you sign up for the free trial.
However, if you want to cancel your Chegg Study free trial account, there are a few ways to do so.
Here are some of the options:
Cancel through the Chegg website: Sign in, go to "My Account" > "Subscriptions" > "Cancel."
Cancel through the Chegg App: Launch the app, go to "Subscriptions," select Chegg Study, and click "Cancel."
Cancel via Email: Contact Chegg Support using your registered email and request cancellation.
Cancel via customer support: Reach out to Chegg customer support via phone or live chat.
Remember, it's important to cancel before the trial period ends to avoid any charges. Chegg offers a 4-week free trial, and if you cancel before that, you won't be charged.
UPDATE Although Chegg offers some free trials and discounts occasionally, there is currently no regular Chegg free trial for new subscribers.
Free Chegg Answers Reddit
If you've run out of your free trial and need to ask another question, you can use Reddit by finding Chegg answer groups. These are free, and all you have to do is publish your question in the group. You then have to wait, sometimes more than 24 hours, but someone in the group will respond with the answer.
Finding free Chegg answers is easy, and the signup process is seamless. Once you create your account, all you need to do is search Chegg Answers in the search bar. Select Chegg Answers group, which has over 20,000 members.
Join the group and post the questions you would need help with. Someone within the group will review your inquiry and provide an answer. You can get multiple answers, so you have different options to come up with unique solutions.
🎓 Find out more: Is Grammarly Cheating? Can Students Use It?
Free Chegg Discord Bots
You might not find answers on Reddit; thankfully, Chegg Discord bots provide for this. Discord offers multiple servers that allow you to check Chegg answers completely free. Discord is known for gaming services, but these servers come in handy to help you find free answers.
Discord comes with various benefits on top of finding free Chegg answers. It has more than 4,000 members who are often active in providing informative answers to your questions.
The good thing is that you can join multiple servers simultaneously, where you can post different questions on each server. This comes with the advantage of having a variety of answers, so you have options to select from.
Free Chegg Telegram Bots
Telegram is commonly known as a messaging app, just like WhatsApp, but most people do not know that Telegram has groups where users can share large media files. Telegram comes with several bots that you can use to find free answers.
The tool is seamless to use, and all you have to do is find the bots that fetch answers from Chegg. The tool generates responses instantly, so you do not have to wait for them to process. The bots are quick; however, they are not easy to find and come with a limit of questions you can ask.
Once you sign up on Telegram, find a bot that answers Chegg's questions. Type the question you would like answered or drop a link to the question from Chegg. With this, you can find answers to any topic, and there is no limit to the length of the questions you have.
Free Chegg Answers Search The Web
You can find Chegg answers by searching the web, as easy as running a quick Google search. Search engines such as Google and Bing have a pool of information on just about any topic. This is the best way to find answers to your queries without taking shortcuts.
The thing with searching the web is that you might find many answers, and you have to summarize them to get one straightforward answer. Luckily, most of the information on the web is verified and backed up by studies and research, so you can trust you will find helpful answers.
Free Answers Using ChatGPT
As I was curious, I copied the same math question in ChatGPT, and it gave me the answer and explanation on how to work it out.

When I asked for a more detailed explanation, ChatGPT gave me a more indepth answer with further explanation.
So, ChatGPT is another option when it comes to finding answers to your questions.
NOTE: Unblurring Chegg answers for free online is not a legal practice as it violates the terms of service and copyright laws. It is important to respect intellectual property rights and adhere to the rules set by Chegg to ensure legal and ethical behavior.
Best Chegg Alternatives
Here are eight websites worth checking out if you're looking for Chegg alternatives and educational resources.
While they may not offer all the features of Chegg, these online resources can still be used for specific purposes and provide relevant answers and learning resources:
🎓 Full Guide: Best Chegg Alternatives (27 Top Picks for 2023!)
CourseHero: CourseHero is a popular platform that offers a vast collection of study materials, including textbooks, course notes, and study guides.
Quizlet (previously Slader): Quizlet, formerly known as Slader, is an excellent resource for finding step-by-step solutions and explanations to textbook problems across various subjects.
Quizplus: Quizplus provides a range of study materials, practice quizzes, and interactive learning resources to help students grasp difficult concepts.
Crazy for Study: Crazy for Study is a comprehensive platform that offers textbook solutions, Q&A assistance, and a library of academic resources covering multiple disciplines.
SolutionInn: SolutionInn connects students with subject matter experts who can provide detailed explanations and answers to their academic queries.
Transtutors: Transtutors offers personalized remote tutor services and a vast database of solved textbook problems, making it a valuable resource for students seeking help.
Paperhelp: Paperhelp is a platform that provides writing assistance and academic guidance, helping students with assignments, essays, and research papers.
StudyLib: StudyLib is a free online library where students can access a wide range of study materials, flashcards, and educational documents shared by other users.
Related Questions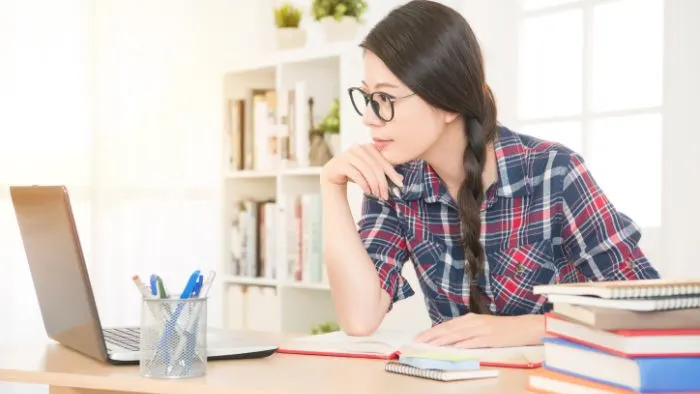 What is Chegg?
Chegg, one of the biggest online education sites, serves as a dedicated platform for students and tutors. With over 300 million students, it offers a wide range of studying materials. In addition to online education, Chegg provides a variety of services, including homework help, scholarships, and internships. While primarily benefiting high school and college students, it caters to multiple educational levels. Subscribing to Chegg allows access to challenging question answers, but it's advisable to supplement learning with other online education sites for a comprehensive education. Free answers can be obtained with patience, but a paid subscription ensures full access to Chegg's variety of services.
What is Chegging?
Chegging is a term majorly used by students to refer to the act of using Chegg or alternative platforms to find answers to their questions. Chegging is common among college students who run out of time or have problems with their homework or online quizzes.
Is Chegg cheating?
Chegg is a form of cheating since it provides direct answers to questions that you search for. If you copy the answers, Chegg derives from its database, you are outrightly cheating and can suffer disciplinary action from your school.
There are several popular websites that you can use that will offer millions of homework solutions for you. If you don't need their premium features, some offer a trial version that you can use for a limited time for free. However, if you wish to direct difficult questions to experts, then you might want to sign up to a platform that offers services to students that include tutors and professionals.