Graduation is a momentous occasion that marks the culmination of years of hard work, dedication, and personal growth. It's a time to celebrate academic achievements and embark on new adventures. And what better way to honor this milestone than with a delectable graduation cake that reflects the graduate's personality and accomplishments?
In this article, we delve into a curated collection of the best graduation cake ideas, showcasing a wide range of styles, themes, and flavors that will inspire you to create a memorable centerpiece for your graduation celebration.
Whether you're a proud parent, a friend, or the graduate themselves, these cake ideas will help you commemorate this special milestone in a deliciously delightful way.
Graduation Themed Cakes
The world of graduation party cakes has expanded beyond the traditional mortarboard and diploma designs. Nowadays, bakers and cake decorators are pushing the boundaries of creativity, crafting stunning edible masterpieces that leave a lasting impression on both the eyes and taste buds.
Here are some of our favorite inspirations:
1. GRAD Marquee Cake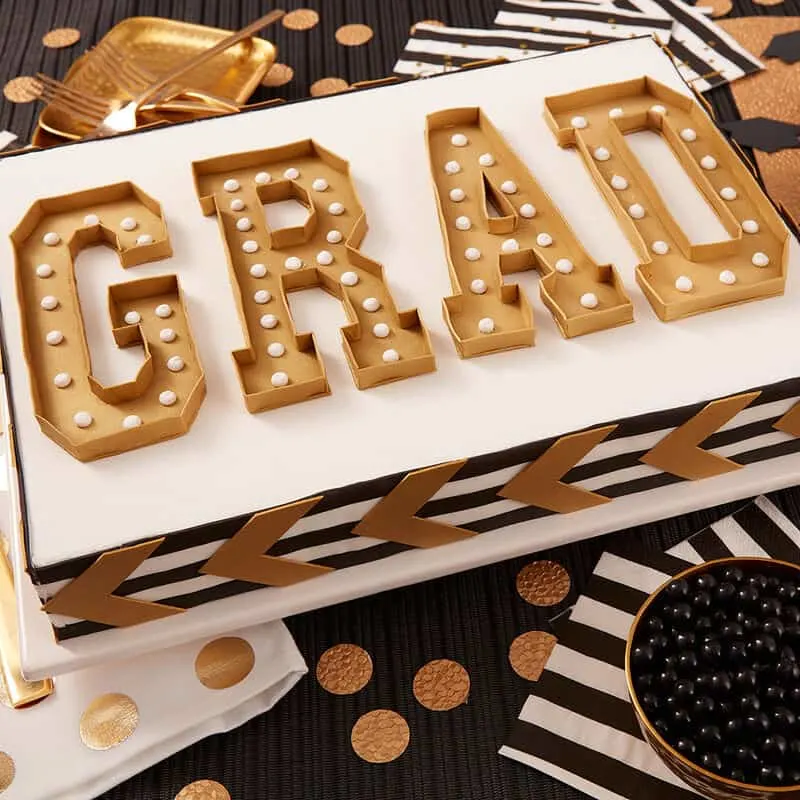 You won't find anything more eye-catching and dramatic than a GRAD Marquee Sheet Cake!
Its bold marquee letters add a touch of 3D to this beautiful cake, making it a stylish way of feeding hungry graduates!
2. Elegant Letter Graduation Cake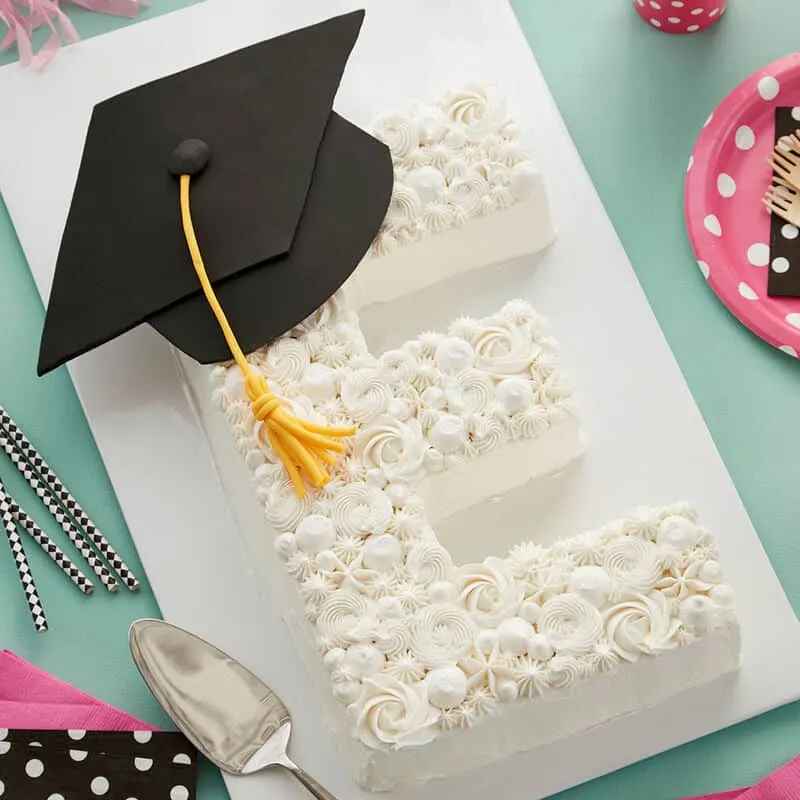 The Elegant Letter Graduation Cake is the perfect way to personalize the cake using the graduate's initials.
You can customize this gorgeous cake to any letter you desire using a pan for DIY numbers and letters.
Make your cake look unique and fun by decorating it with a variety of piping techniques, and top your perfect cake with a fondant cap.
This cake uses white icing, but you might also want to decorate it with school colors or colors that are relevant to your event.
3. White & Blue Themed Graduation Cake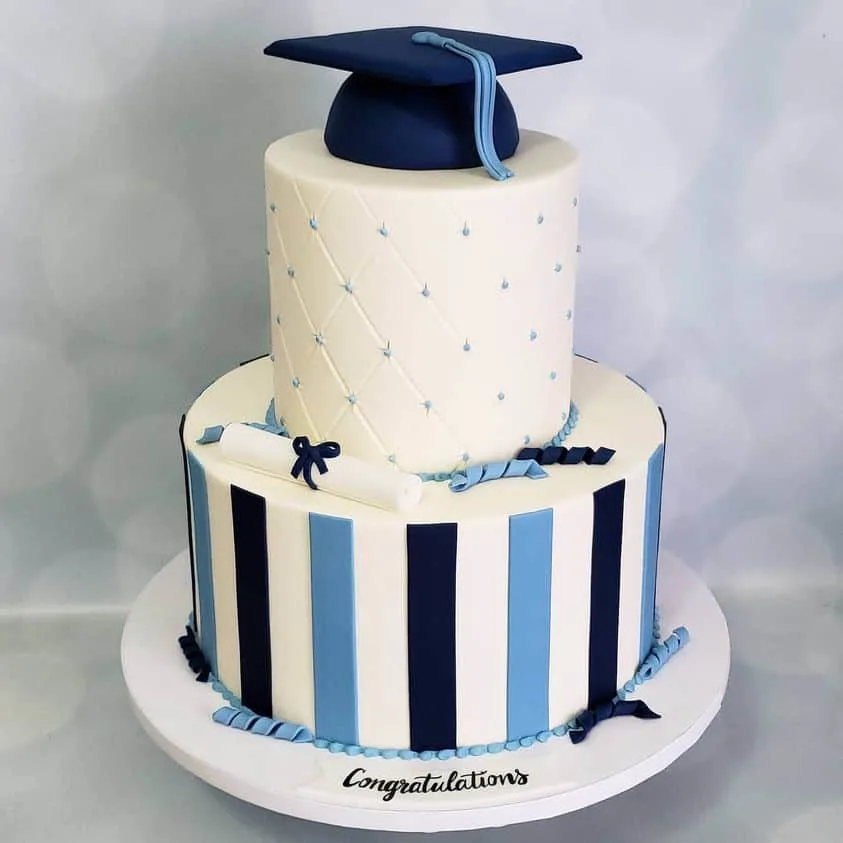 Copy this neat and straightforward graduation cake by using fondant in white and blue colors to decorate it.
Create an embossed design using your cake-decorating tools, roll a white sheet of fondant, and tie a ribbon to it to make it look like a diploma.
Top it off with your DIY fondant graduation cap, and you have an impressive cake.
4. Graduation Tassel Cake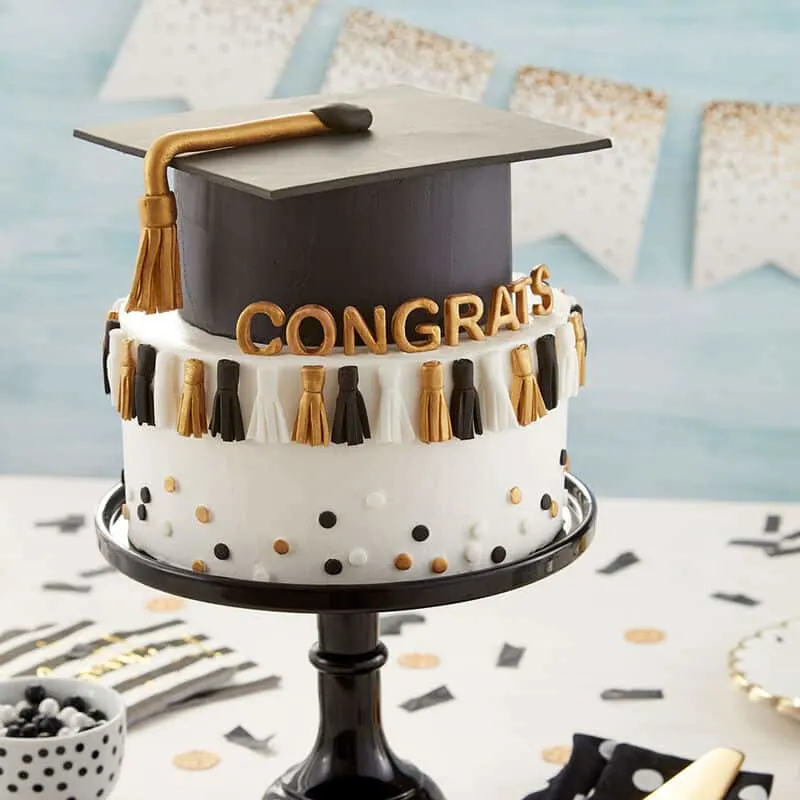 Let the tassels fall, but be the one to throw the party with this Graduation Tassel Cake.
This two-layer cake is decorated with mini ribbon tassels and a gum paste graduation cap, making it excellent for graduation after parties.
You can incorporate a congratulatory message on the cake or write out the graduate's name or class year with the Alphabet and Numbers Cutout Set.
A classy cake with white, black, and gold colors that highlight its elegance.
5. 'Today Is Your Day' Graduation Cake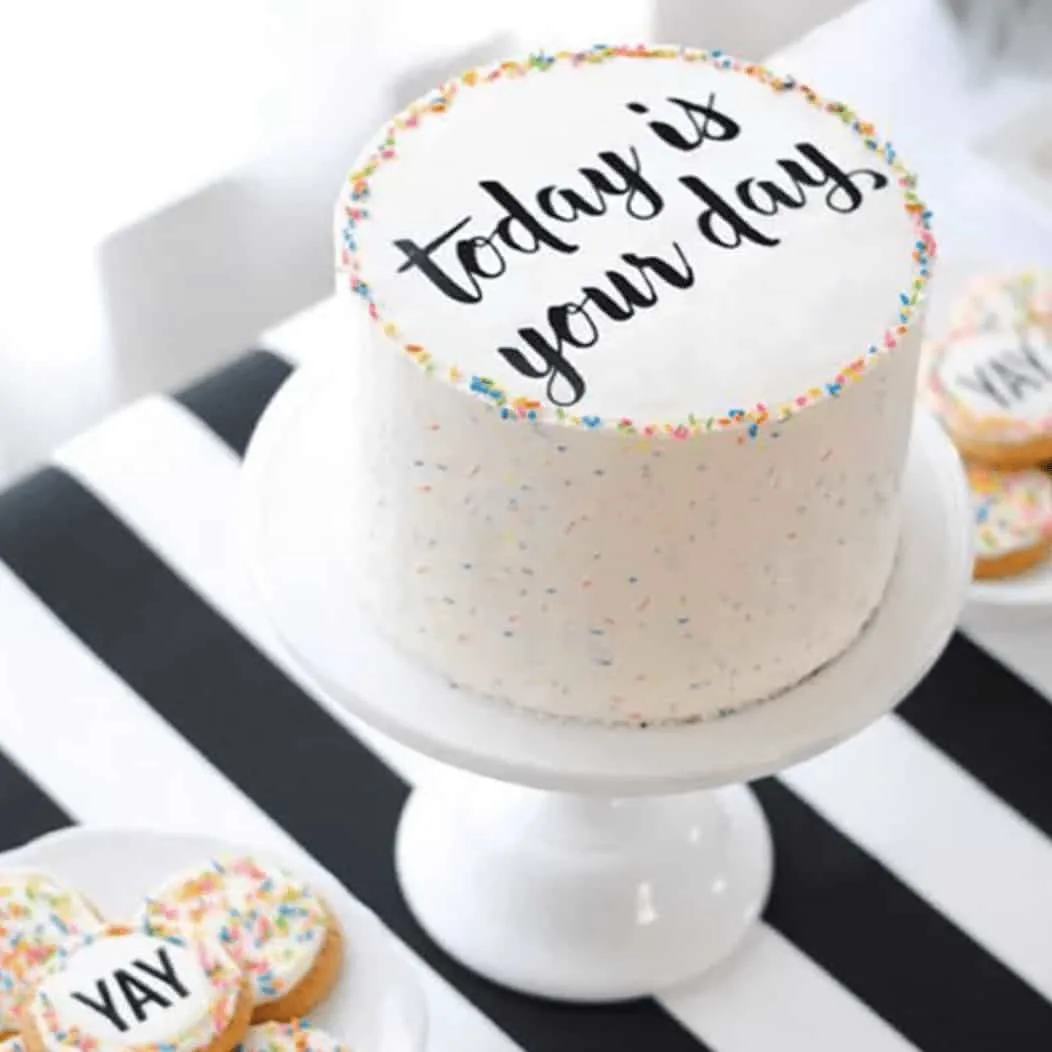 This entire cake is designed to wow using modern black and white color schemes, bold stripes, sprinkles, and a cheer for the graduate. The cake speaks for itself!
Suppose you have trouble writing on a cake Paper2Eat Frosting Sheets can be used easily to design a cake with a message.
This super-fast and easy method will create your perfect lettering in a trendy font that is entirely edible!
6. Sparkling Graduation Cake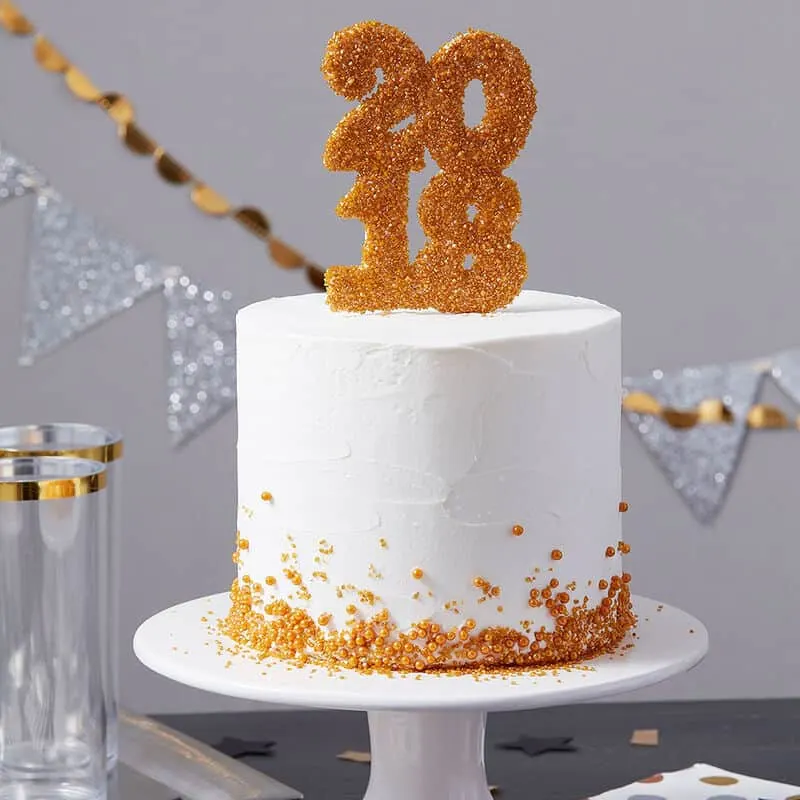 There is nothing like a cake to mark your graduate's achievement. You can show your graduate how happy you are to see them shine by giving them this Sparkling Graduation Cake.
Featuring an edible cake topper made with various gold sprinkles. Consider mixing sprinkles with colors from the graduates' schools to make the cake even more personalized.
Make your graduate shine and sparkle through this creative and equally attractive cake.
Graduation Cakes For Girls
Many graduation cake ideas are available; however, just as every girl is different, so should her graduation cake.
In addition, it shouldn't just taste good but also be visually appealing. If that's what you're looking for then these beautiful graduation cakes for girls may help you find the best idea for your precious graduate.
1. Heart-Shaped Cake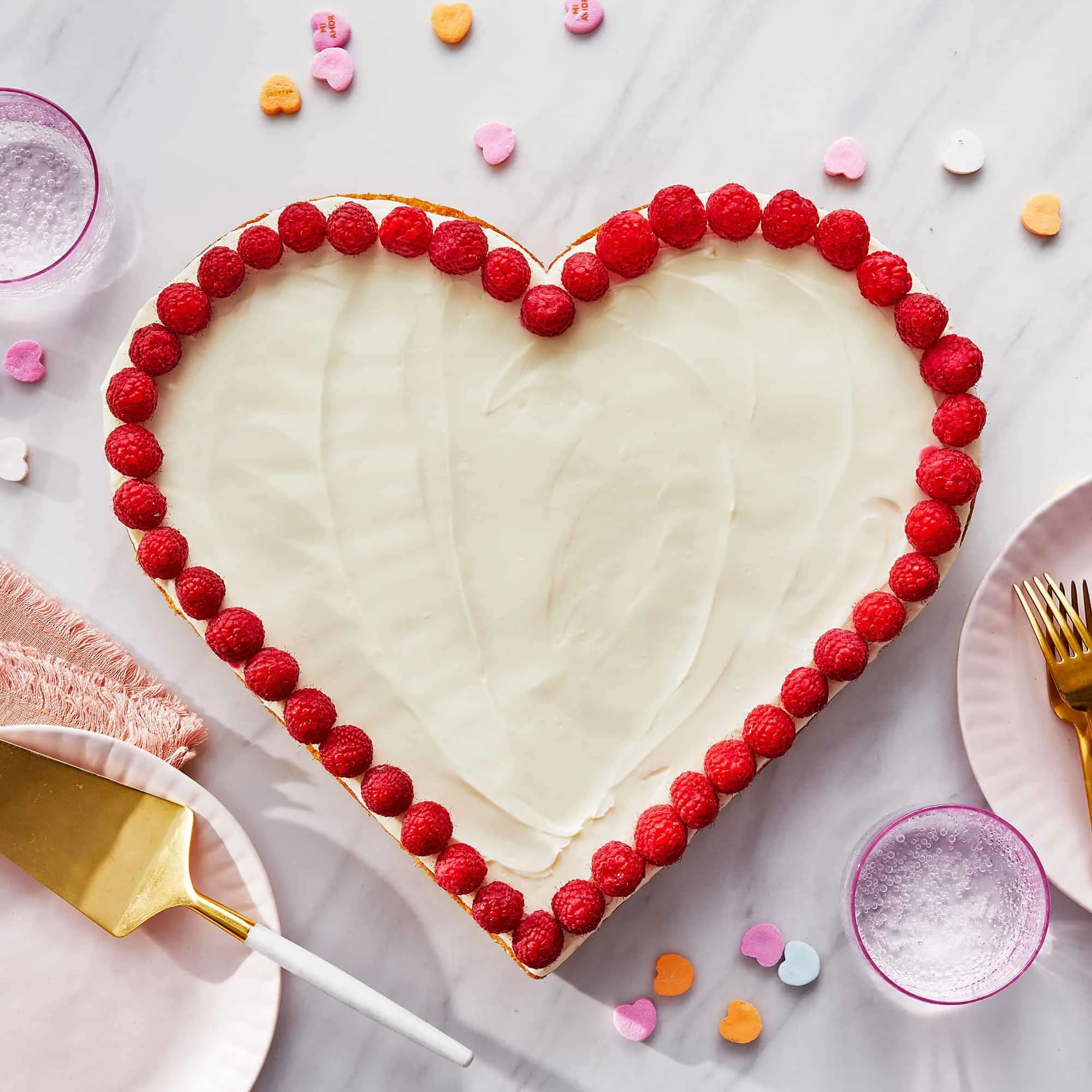 A heart-shaped cake with a light sweetness is a fun and festive way to celebrate a teenage girl's graduation. This surprisingly simple cake makes a cheerful outline of raspberries, but it will work with any fruit or berry.
Make their hearts flutter with this cake that will surely make them feel loved on their special day.
2. Lemon Layer Cake with Meringue Buttercream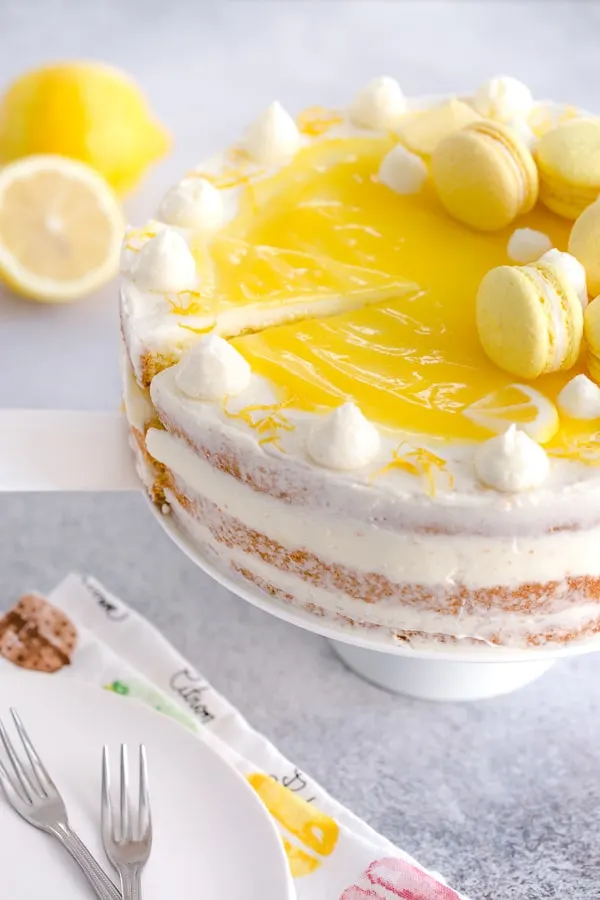 Stunningly light and airy, this lemon layer cake oozes zesty lemon flavor and is irresistibly sweet!
Layers of soft sponge cake infused with lemon syrup, filled with homemade lemon curd, and frosted with buttercream frosting made from Swiss meringue.
Let this bright yellow cake represent the bright future that awaits your teen girl as she takes on a new adventure after her graduation.
3. Rosette Graduation Cake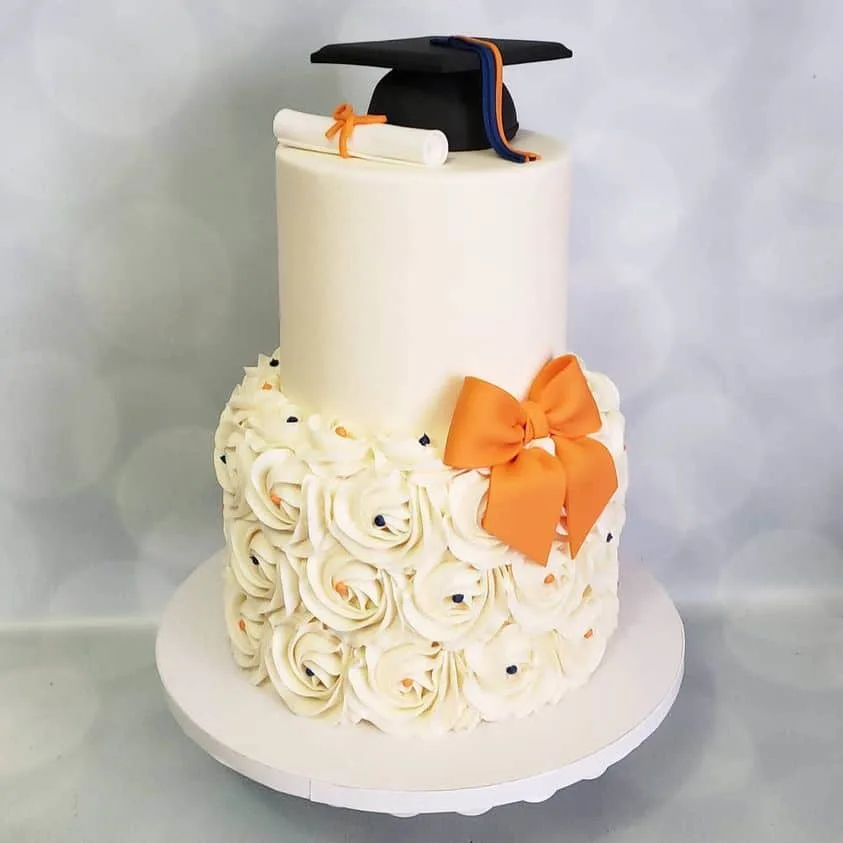 This white, orange, and blue combination is so beautiful when added to a rosette cake design.
Get this look by making two-tier cake layers covered with white fondant over the top and the second layer decorated using a piping tip to make beautiful flower-like swirls.
Finish it off with a diploma and graduation cap design as a cake topper.
Accents of orange and blue pearls with a ribbon that sits in the middle will surely make it a dainty surprise for your teenage girl on her graduation day.
The cake can be further customized according to the graduate's school color.
4. Vanilla Sponge Cake with Strawberry-Meringue Buttercream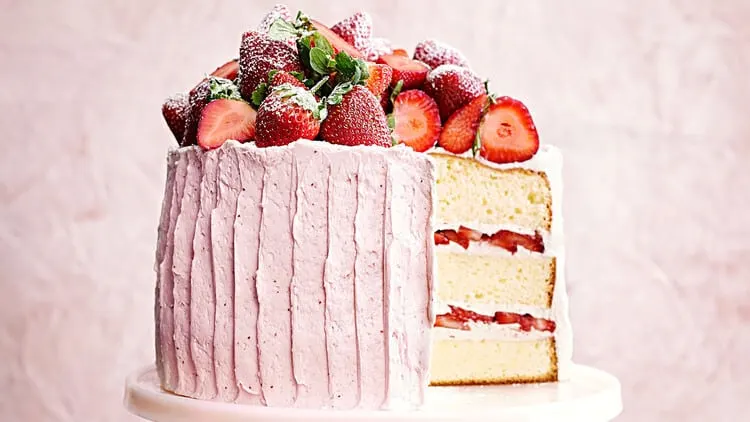 Pink is a color a girl will never outgrow, even in their cake preference, it remains a favorite color.
Why not give her a visually appealing cake and a sure crowd-pleaser. After all, they've accomplished their goal: they graduated! Here's your opportunity to celebrate with this cake as tall as your teen girl's achievements.
Fresh strawberries are sliced between each layer and topped with a delicious strawberry meringue buttercream.
It's a new and sweet way to celebrate brighter days ahead!
5. Cloud Cake
Deliciously light and satisfying, this cake will surely impress.
It will be an emotional moment when the graduating teen girl throws her cap in the air. This cloud-like cake with creamy caramel meringue will make that moment last a bit longer.
Graduation Cakes For Boys
Boys typically have more reserved graduation cakes, and the blue-colored cakes are a perfect example of that.
Though it is a little more reserved, it does not make it any less appealing. The combination of classic designs with neutral colors and a graduation cap is an ideal match.
A written congratulation on the cake is also an excellent and inexpensive way to personalize one.
To make it easier for you – we've compiled some of the best fitting graduation cakes for boys.
1. Navy Blue Graduation Cake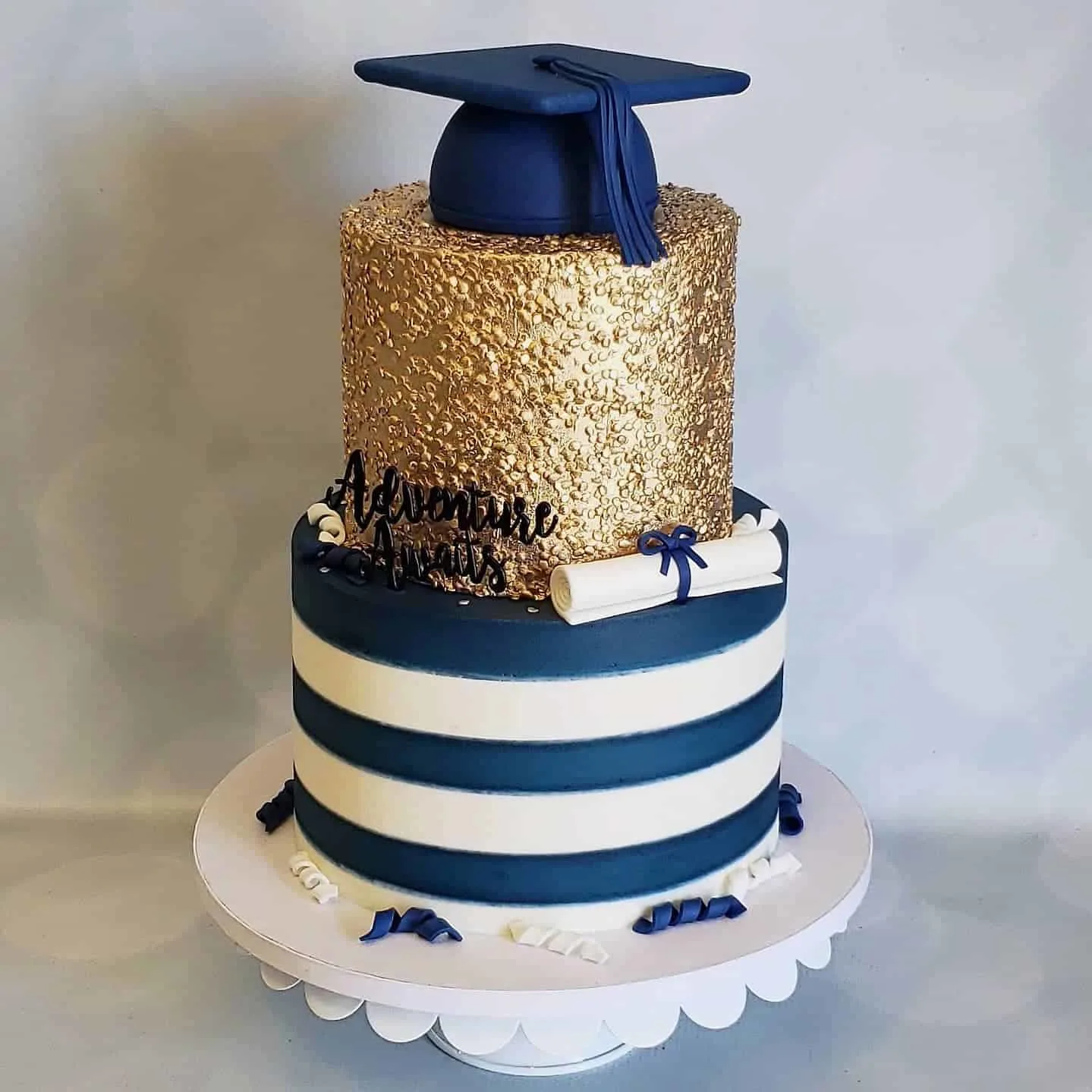 A two-tier cake with a fondant graduation cap as a topper. With gold graduation cake section has luster and pearls as an added accent and texture. This combination of navy blue, white, and gold is a classic design for boys.
Get this look by making a cake recipe of your choice and execute the plan with the help of ready-made ingredients and cake-decorating tools.
The celebratory vibe of this cake will set them on the adventure that awaits your teen boy.
2. Marvelous Cannoli Cake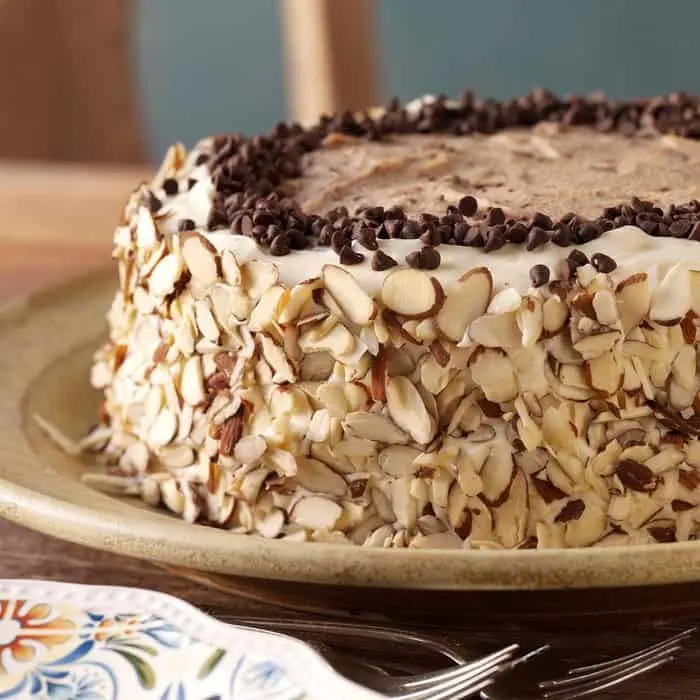 It starts as a simple package mix to make this layer cake, topped with a creamy, chocolate-studded cannoli filling.
This simple yet tasty cake will make the graduation celebration even more special.
3. Black Forest Cake Recipe
Although this cake looks impressive, it's not difficult to make with just 11 ingredients (which is not bad for a cake!)
This cake allows us with cake styling shortcomings to easily decorate it, thanks to the chocolate shavings.
This graduation cake idea for boys will not require perfection when it comes to design but definitely want a mouthwatering cake to celebrate their achievements. There won't be a single piece of cake left over.
4. Buttercream Graduation Cake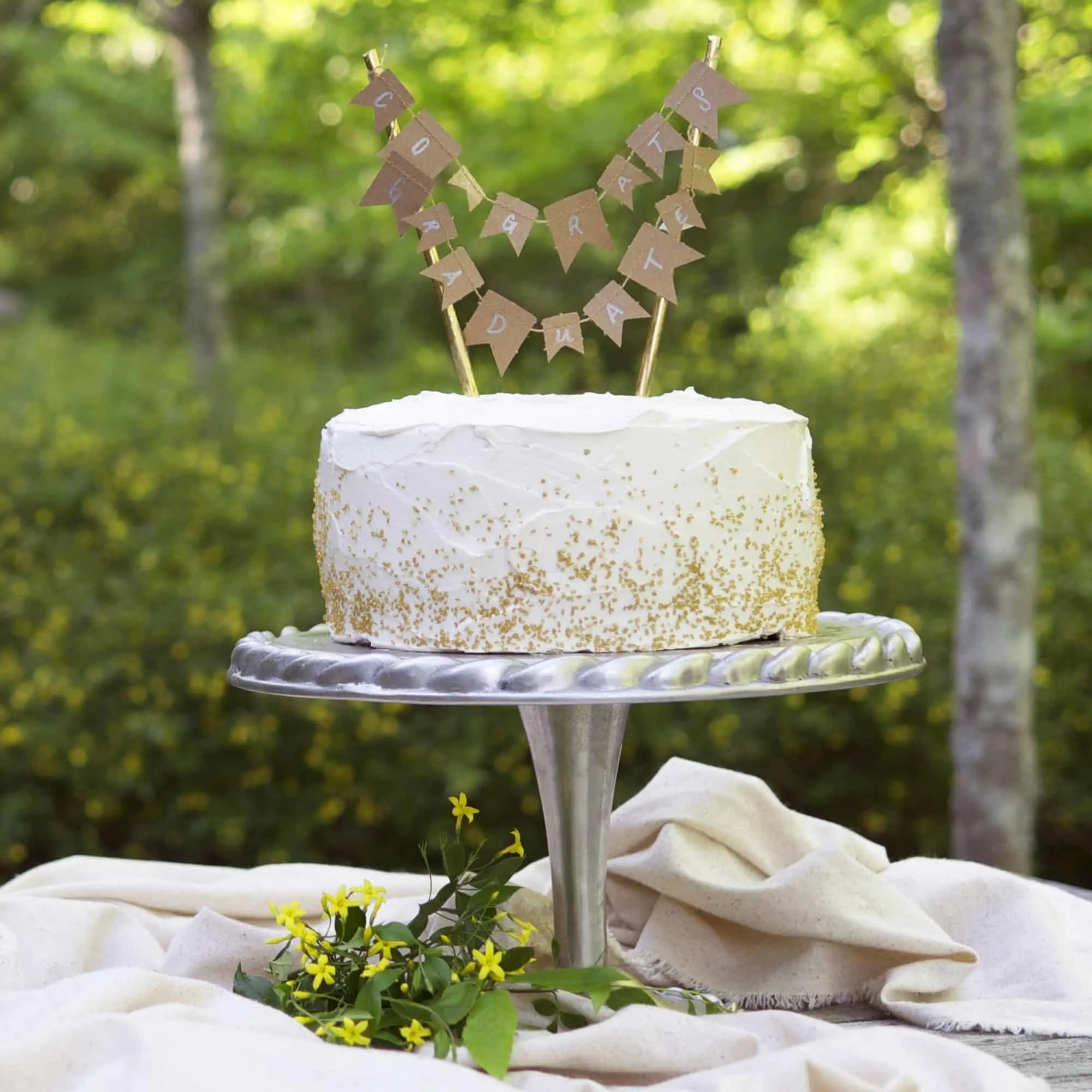 This cake features a simple buttercream frosting topped with dazzling decorations, making it an appropriate way to honor the graduates.
It's simple a simple buttercream graduation cake design, and it doesn't require an expert level of baking skill. To make it look more fabulous, choose the best graduation topper that will highlight the good cheer for your teen boy!
5. Cinnamon Roll Layer Cake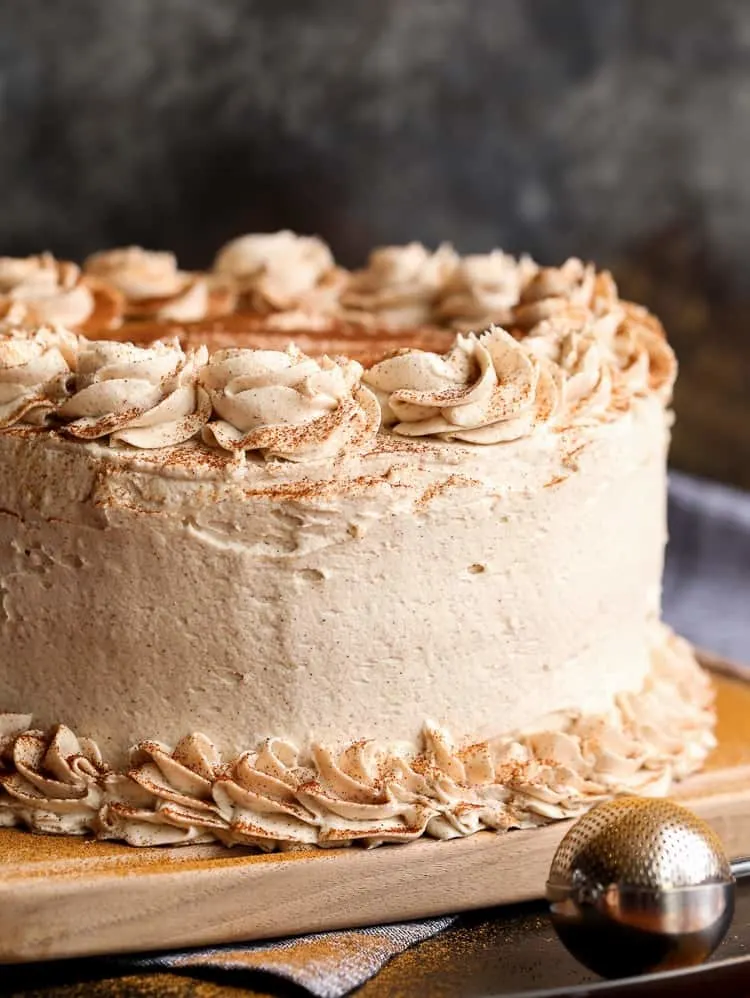 Cinnamon buttercream frosting on top of three layers of buttery cinnamon cake! There is nothing better than a buttery cinnamon cake recipe, especially one that is cinnamon roll-inspired.
Another cake with a simple design that is big on taste and satisfaction guaranteed. An ideal graduation cake for boys who are not into fancy-looking cakes but will surely enjoy a classic treat.
Semi-naked Graduation Cakes
Semi-naked cakes are the modern take on the usually overly decorated cakes. These cakes have a minimalist design, but they are equally attractive.
The frosting usually looks undone. But it gives the cake the classic rustic look that is appealing to modern cake lovers these days, and that must be known to the graduates of this generation as well.
I've picked the most classy and elegant semi-naked cakes that would fit any special occasion, including your graduate's very special day.
1. Champagne Graduation Cake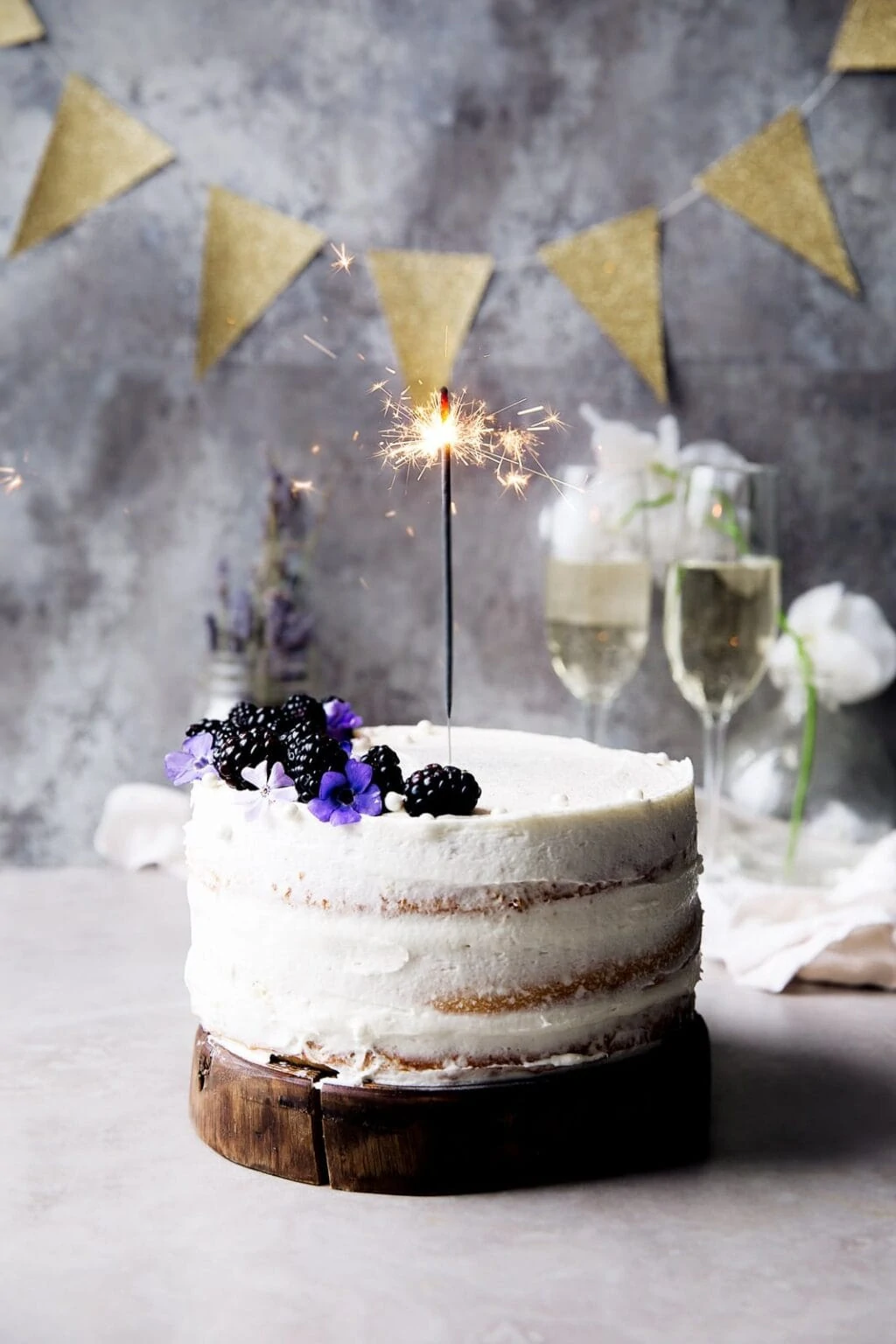 Celebrations call for a bottle of champagne, so why not incorporate a bit of this celebratory drink into the graduation cake!
Stunning vanilla cake laced with raspberry jam and champagne frosting.
This elegant and tasty treat will surely sure make an impressive centerpiece in your graduation feast.
2. Blackberry Lavender Naked Cake with White Chocolate Buttercream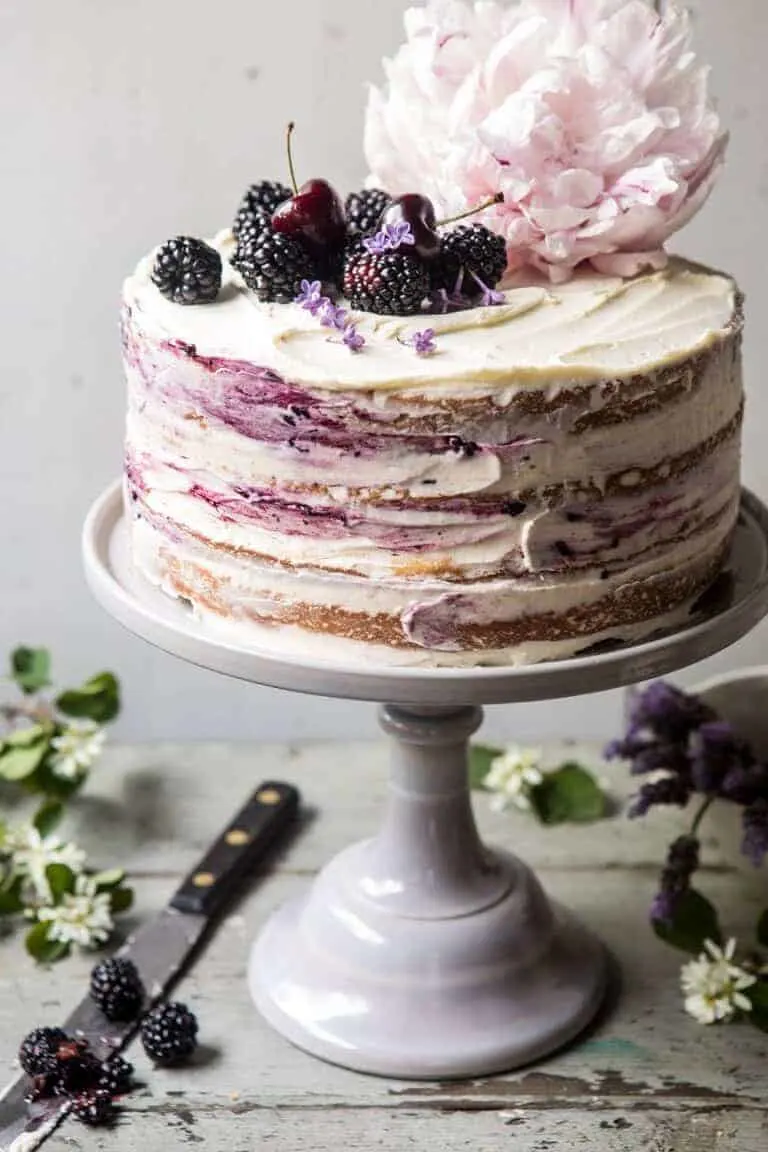 The cake is made of four layers of white cake layered with homemade jam and white chocolate buttercream.
Your graduate will not be disappointed with this cake. The flavors of fresh berries, hints of lavender, and sweet vanilla cake create the perfect bite.
It's an ideal cake to serve on special occasions like graduation!
3. Semi-Naked Graduation Cake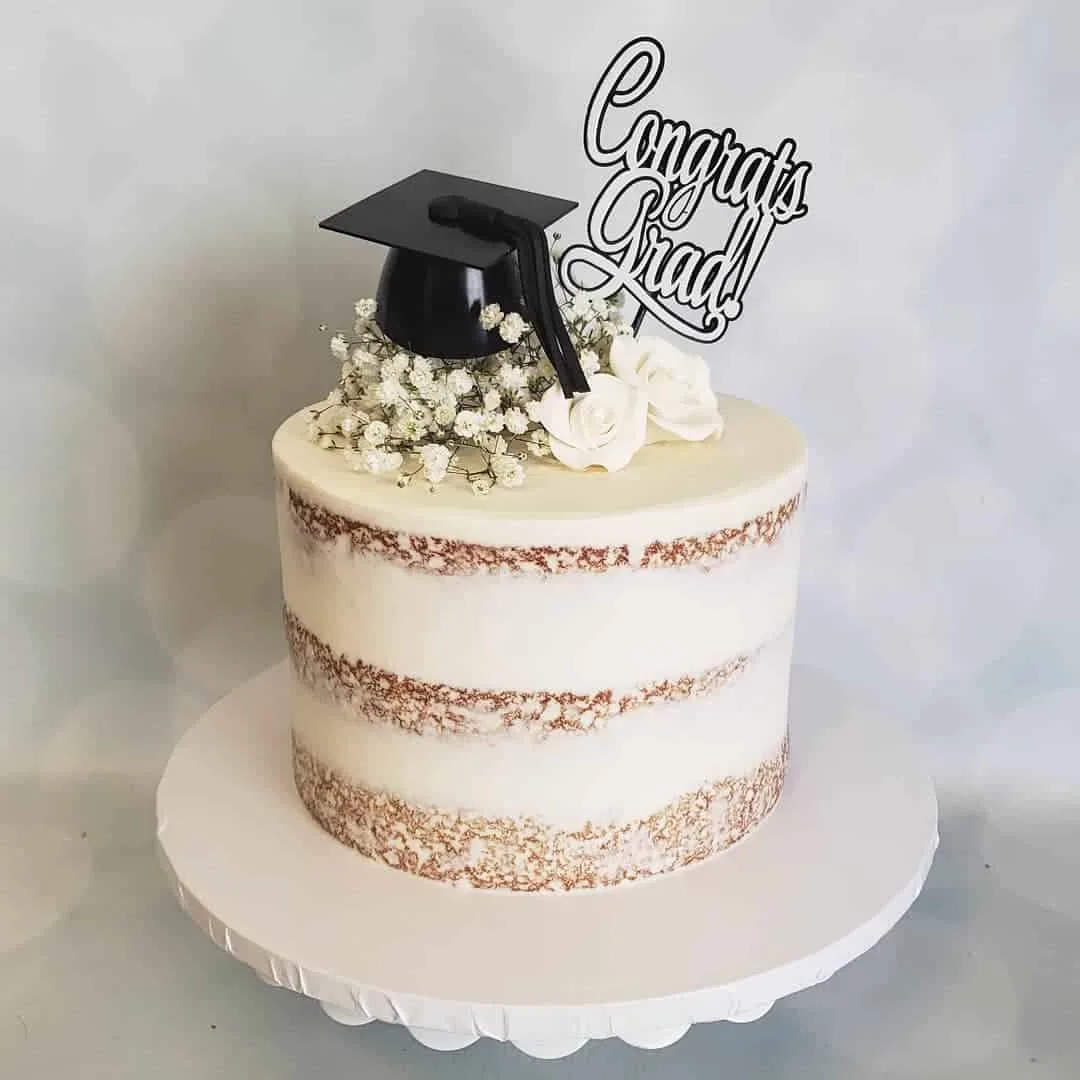 Three layers of a semi-naked cake with buttercream frosting. With just the right amount of cream, it gives a silhouette of the perfectly layered cake.
Get this look by adding a dried Gypsophilia mini bouquet and edible sugar flowers of your choice.
If you're feeling extra, add a DIY graduation cap along with a store-bought cake topper with a short and sweet message to the graduate.
Graduation Sheet Cakes
1. A Study in Success Cake
Congratulate them on their graduation with this book-shaped cake!
A personalized graduation cake is a great way to thank your graduating student for all the reading they have done over the past four years.
Maximize the space on both pages of the cake by adding a personalized message to your graduate for the job well done!
2. Graduation Sheet Cake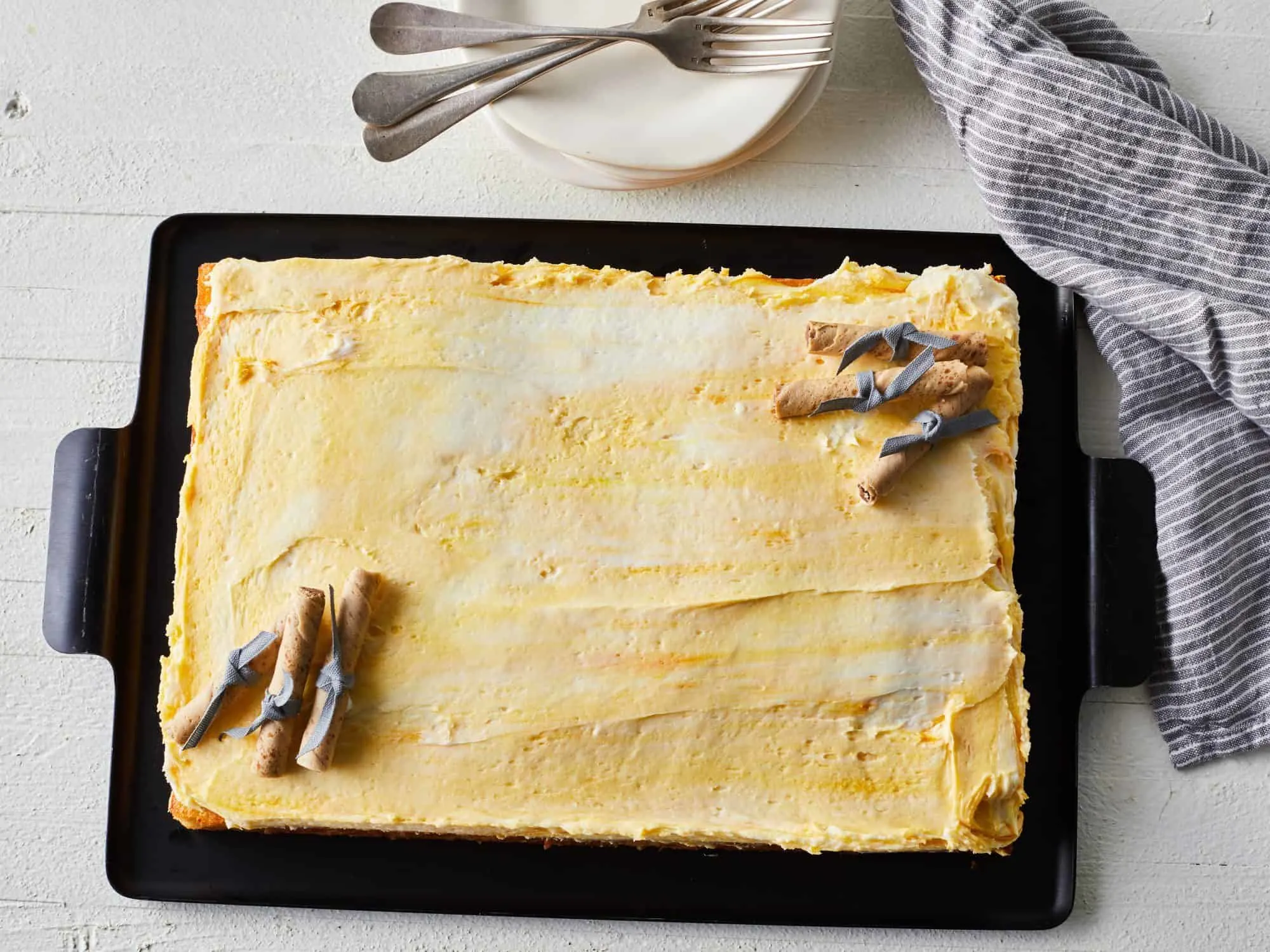 It is possible to find perfectly acceptable grocery store cakes for a casual graduation party, but a homemade confection will surely top things off.
After the baking and cooling process is completed, you can customize this plain graduation cake to your liking. Your graduation cake corners can be decorated with rolled cookies as edible diplomas with food coloring to bring out the graduate's school colors—all the flavors of buttercream, sheet cake, and school spirit all in one dessert.
3. Comic Book Graduation Cake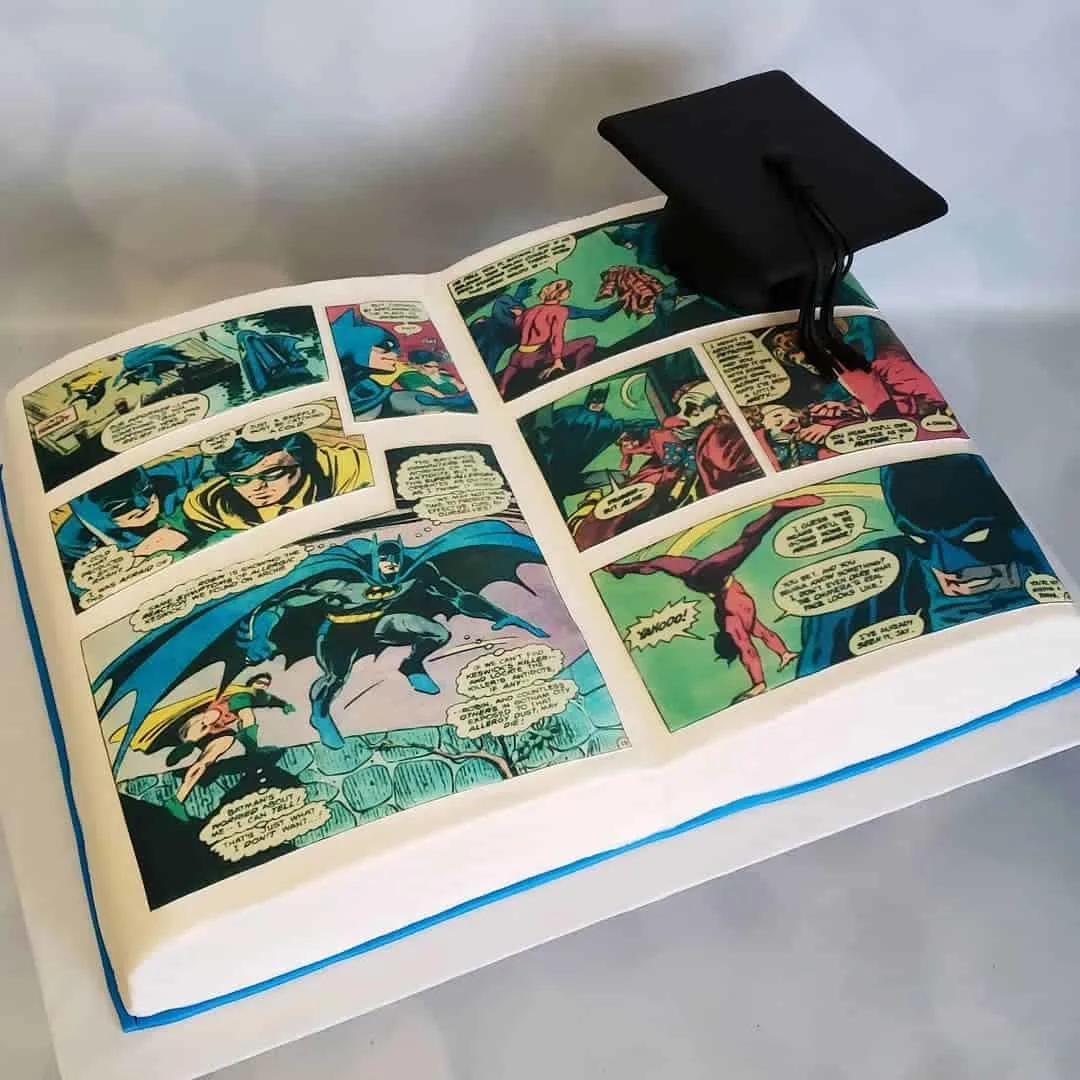 Bake a sheet cake flavor of your choice with your desired frosting. Search for the graduate's favorite comic book strip. Have them printed as an edible cake design and place them on top of your sheet cake.
Add a graduation cap cake topper as well to highlight the occasion. It's a fun way to personalize a cake for a graduating comic book fan.
Cakes With Fruit Fillings/Toppings
Got a fruit lover? It's easy to incorporate fruits into luscious cakes to make them light and fresh.
Fruits don't only add beauty to the cake but also add nutritional value to the usual heavy dessert.
Here are some ideal graduation cake recipes with fruit as one of the main ingredients.
1.Chocolate-Strawberry Celebration Cake
The appealing visual and refreshing flavor of strawberries enhances the overall aesthetics and flavor of this cake.
Despite its simplicity, the cake had a decadent, rich taste. This cake with chocolate frosting is a favorite for chocolate lovers.
A beautiful, impressive, tasty cake that is easier than it might seem.
An ideal centerpiece and a crowd-pleaser.
2. Lemon Mousse Cake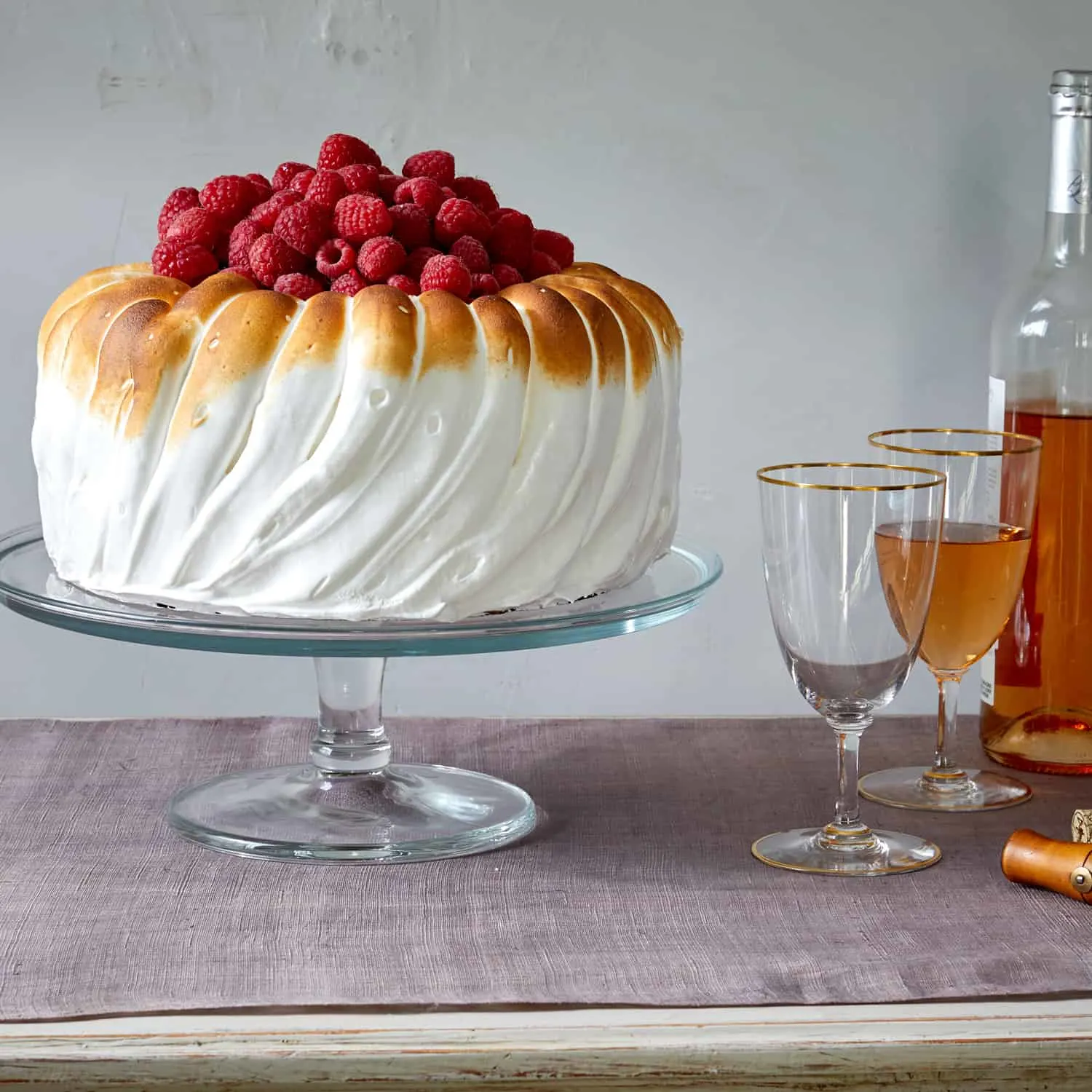 The cake is layered with a rich, lemony mousse and topped off with toasted marshmallow-like meringue for a genuinely magnificent dessert.
The raspberries on top add a beautiful contrast to the white bottom and the torched layer of the meringue.
It is refreshing to the eye and the palate.
3. Charlotte Cake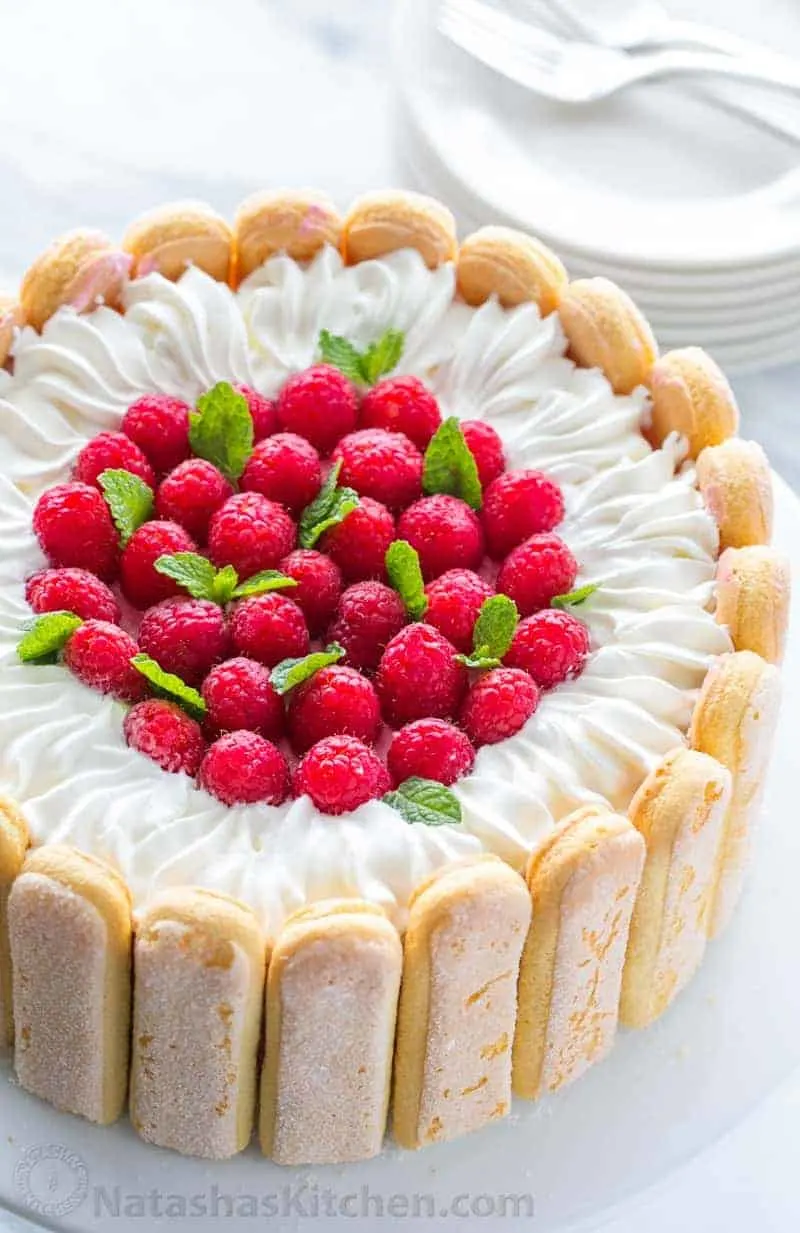 You are going to love this beautiful and delicious raspberry Charlotte Cake.
This cake is inspired by the classic French Charlotte Russe recipe. It pairs exceptionally well with the sweet and tart raspberry preserves and ladyfingers.
The typical European cake isn't overly sweet but relatively light and tasty.
The overall appearance and taste of this cake will surely entice your graduating teen!
4. Berry Chantilly Cake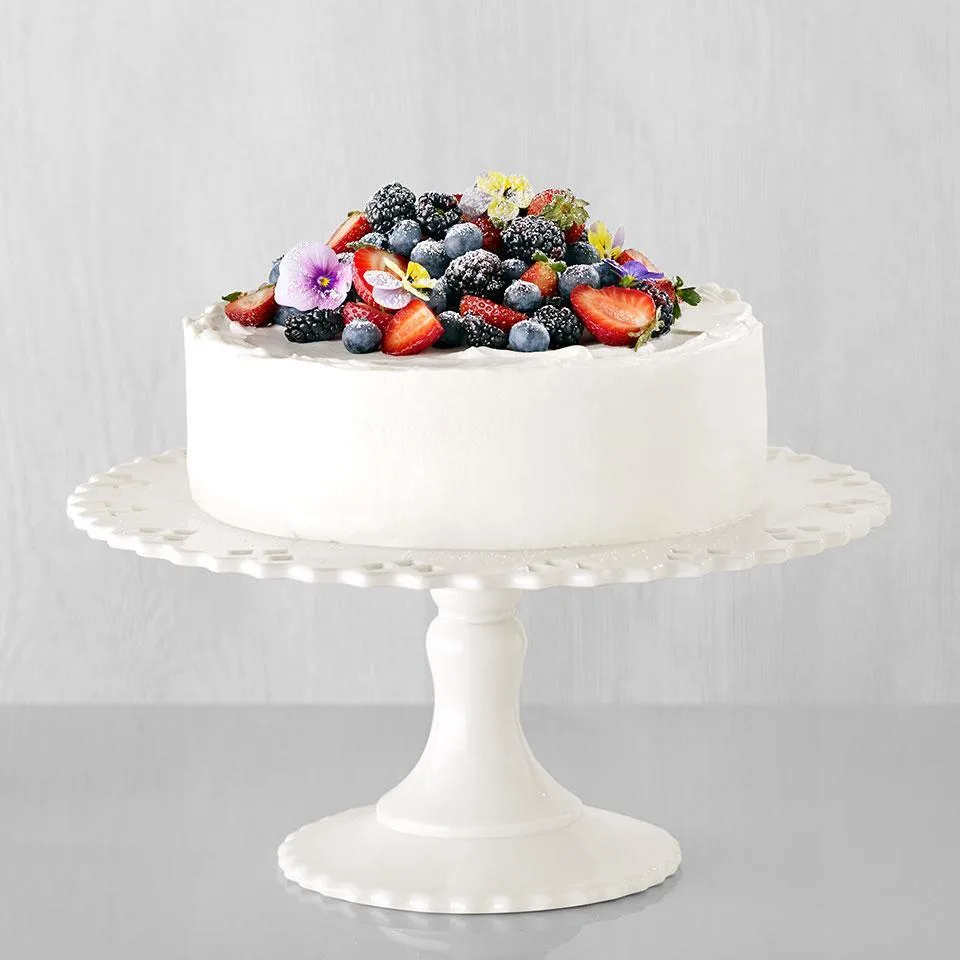 Chantilly cake is a beautiful, simple dessert that layers fresh berries with whipped cream and delicate cake for a special treat that works well for graduations or any other special occasion.
Fresh berries may be added to the filling and topping—an ideal cake to celebrate a milestone in your teenager's life.
Non-traditional Cakes
Graduation celebrations are increasingly featuring non-traditional desserts, and graduation cakes are taking on alternative forms, as evidenced by the recent rise in popularity.
A wide variety of non-traditional options is available to everyone. By offering alternative options in your party menu, you give your guests and family members the option of selecting something that will stand out among their expected food choices.
For ideas on creating the best graduation cake for your teen, here are some cake innovations to give you some inspiration.
1. Fresh Watermelon Layer Cake
A delicious dessert made with fresh watermelon layers. You can customize the recipe by using any fruit you like.
This cake would make a lovely presentation and would be a perfect addition to any occasion or get-together.
Try different shapes of cutters to make it prettier. This unconventional graduation cake alternative is sure to be a hit.
2. Doughnut Cake With Mocha Whipped Cream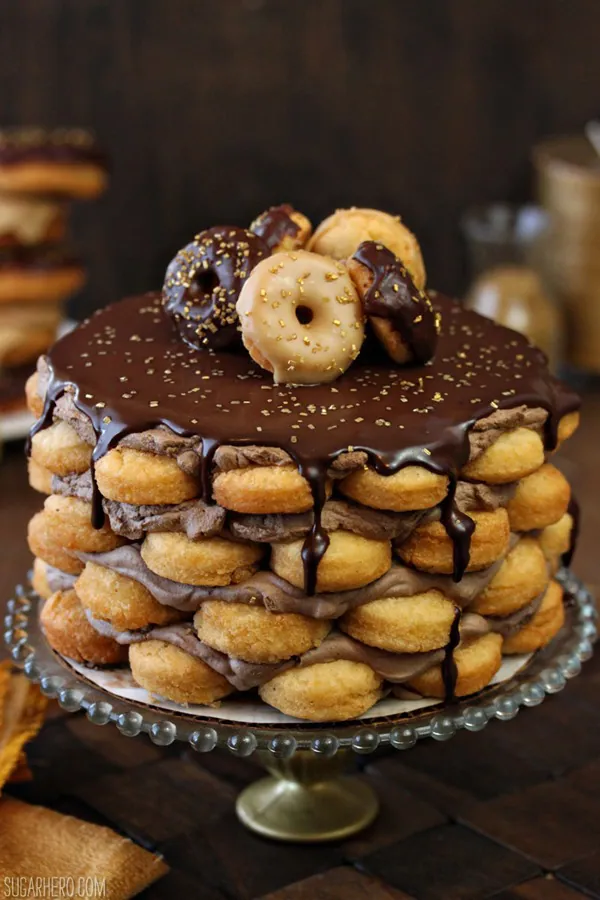 Stacks of homemade sour cream doughnuts topped with fluffy mocha whipped cream.
Although store-bought minis will suffice, if you have the time, making the cake yourself will save you money and ensure you have plenty of the right-sized minis.
An elegant chocolate glaze with a hint of coffee flavor completes the cake. As if to mimic a chocolate-glazed doughnut, a little bit of glaze drips down the sides of the cake.
You get a gorgeously unique layer cake that would make a doughnut lover's dream come true if you add a shiny chocolate-coffee ganache on top, as well as more doughnuts!
3. Coffee Macaron Cake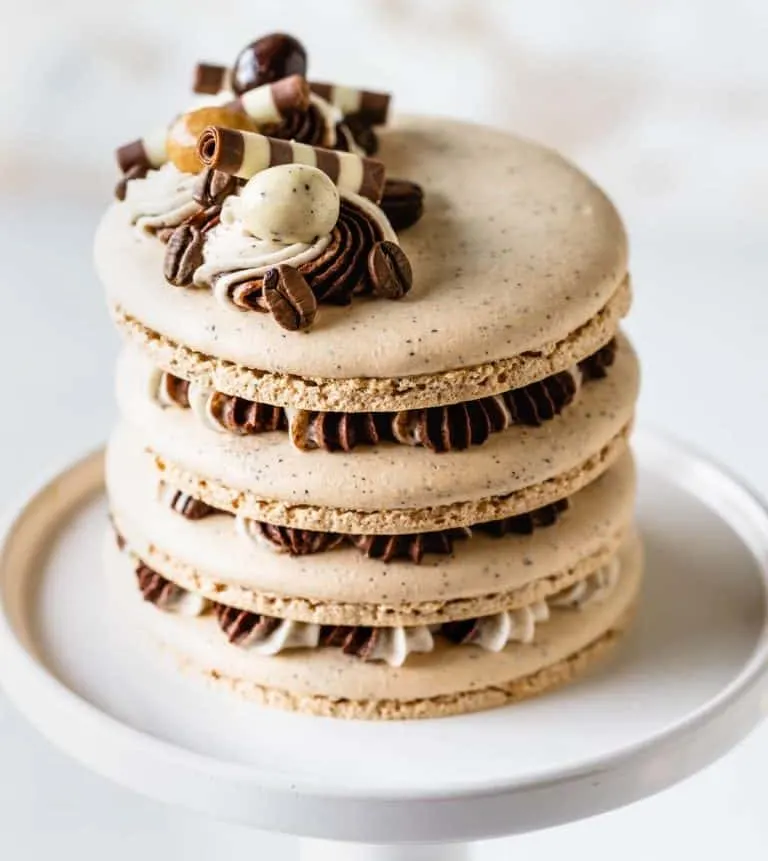 Our minds automatically wander to sipping tea from a delicate teacup on a chilly afternoon whenever we think of macarons. Who would have thought this could be made into a cake?
As it is, macarons are incredible decorations for cakes, but why not make a cake that is made of a huge macaron with decadent frosting on each layer.
This cake is truly a fun and creative alternative to traditional cakes. Not to mention its super pretty visuals. This cake alternative is worth a try.
3. Raspberry Jello Cake
Having a lighter dessert at the end of a party feast can be a great way to finish the meal.
If you are looking for a delicious dessert, consider raspberry jello cake.
There's no need to stress over making this cake since it's easy to prepare. The Raspberry Jello Cake has a soft texture that makes it a delightful dessert. The flavor is not overpowering, so it goes well with any meal.
This cake alternative is both delectable and immensely refreshing.
Healthy Cake Alternatives
Parties are all about the feast, and most of the food we serve may be unhealthy. Though parties give us a cheat day on our strict diet, we can continue a balanced menu by adding a healthier version of our party staple.
We've listed the healthy cake options you can make if you're looking for something to balance your graduation feast menu.
1. Easy & Healthy Apple Cake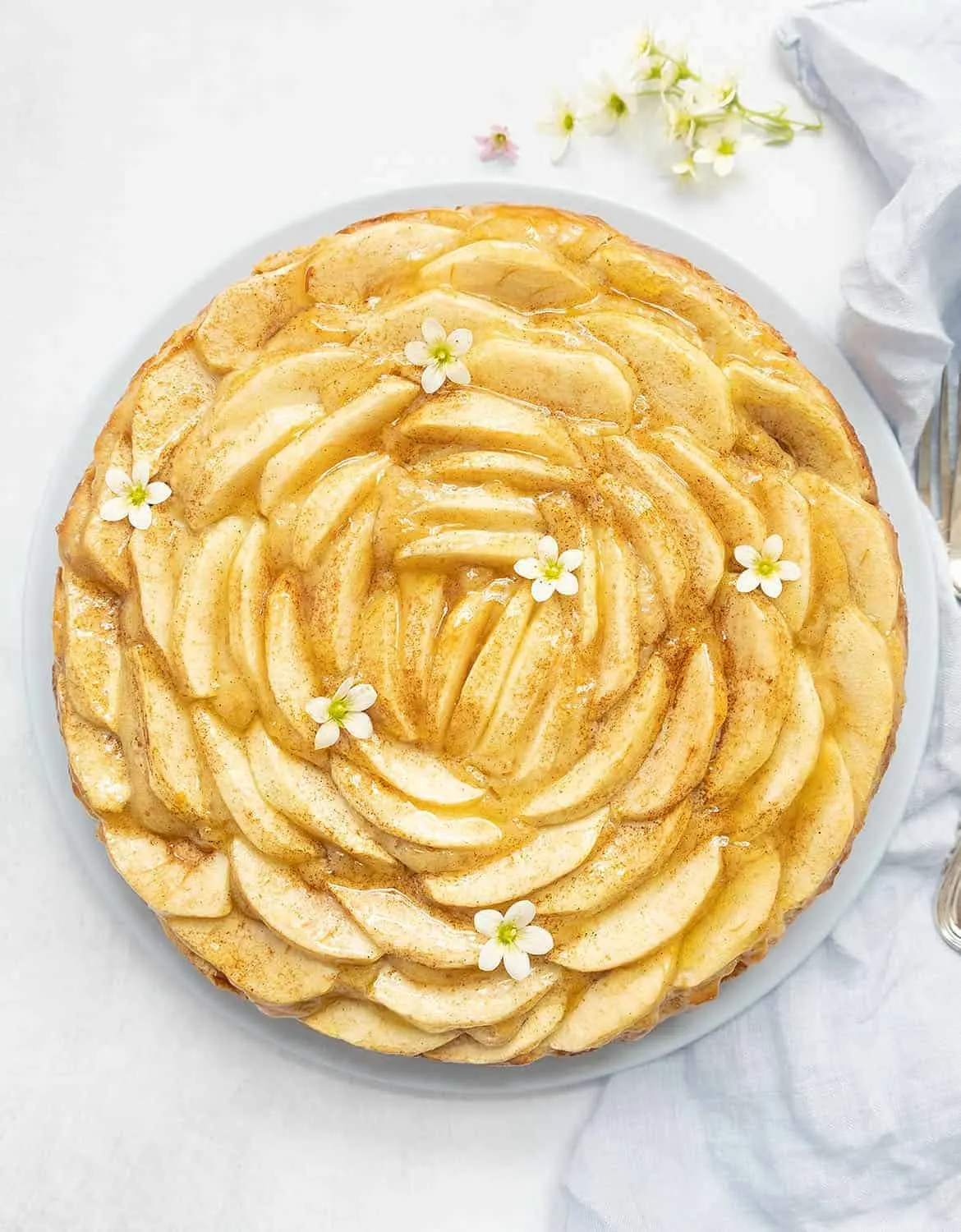 Fresh apples and yogurt combine to create a moist, delicious apple cake.
This dessert can be called a real cake; it's hearty, fruity, not overly sweet, and not made with refined ingredients.
2. Gluten-Free Carrot Cake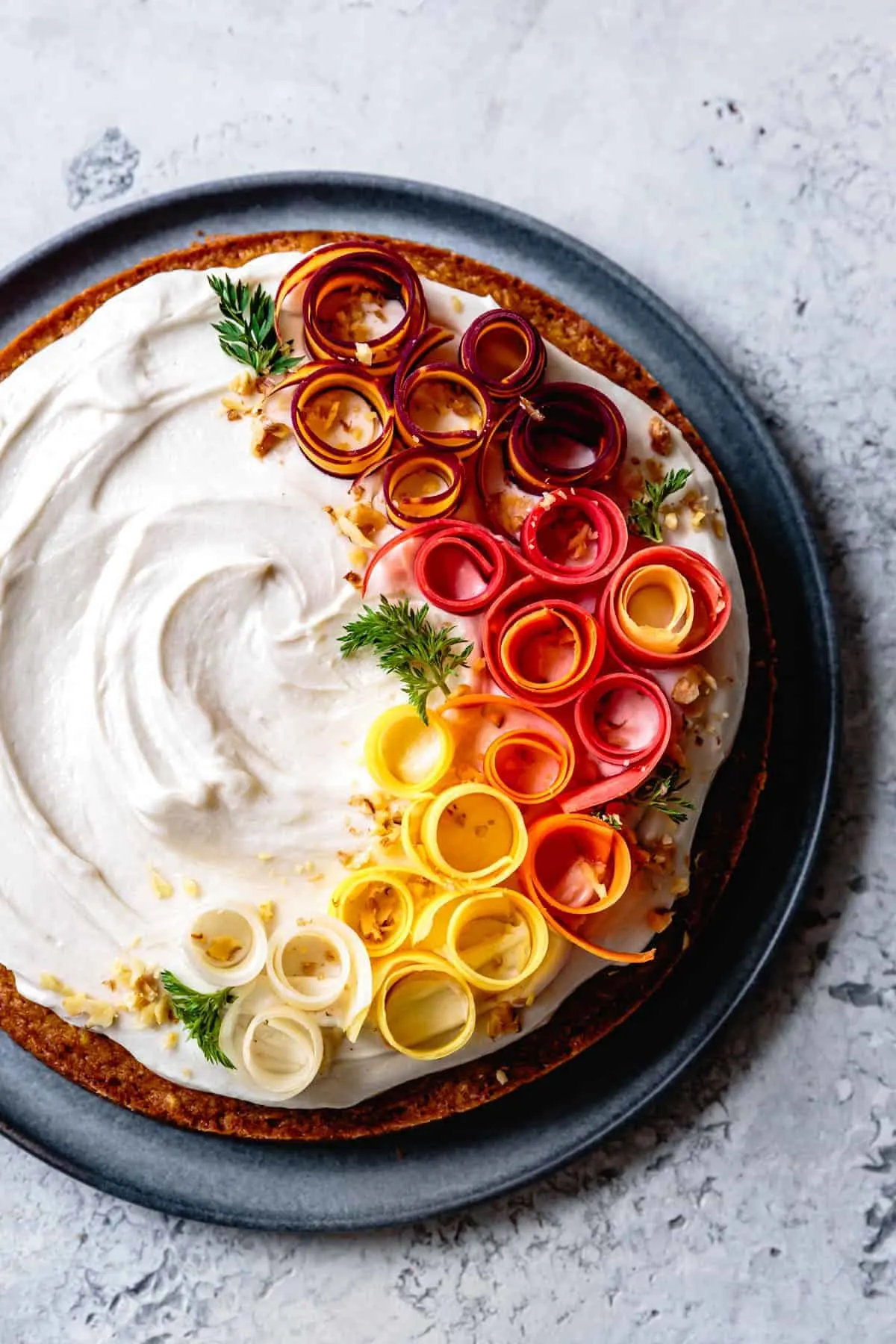 A blend of whole-grain flour provides a tender, springy crumb to this gluten-free, dairy-free carrot cake.
The earthy oat flour in this cake, brightly spiced with cinnamon and ginger, along with the cream cheese frosting, gives it a healthy, whole-wheat appeal.
This healthy carrot cake recipe is easy to prepare at home but elegant enough to serve at a party.
3. Garden Zucchini Cake
This cake is not overly sweet and goes well with walnuts rich in omega-3 fatty acids.
It is even more delicious with the yogurt frosting. This delightful, fiber-rich zucchini cake is perfect for the entire family to enjoy.
4. Grapefruit Yogurt Cake
A dazzling cake full of fat-free plain yogurt and fresh fruit is the perfect alternative to traditional baked goods.
Under 200 calories per slice, this piece of heaven is good enough for breakfast.
Enjoy an easy, delicious, and unique sweet-tart cake!
5. Matcha Key Lime Pie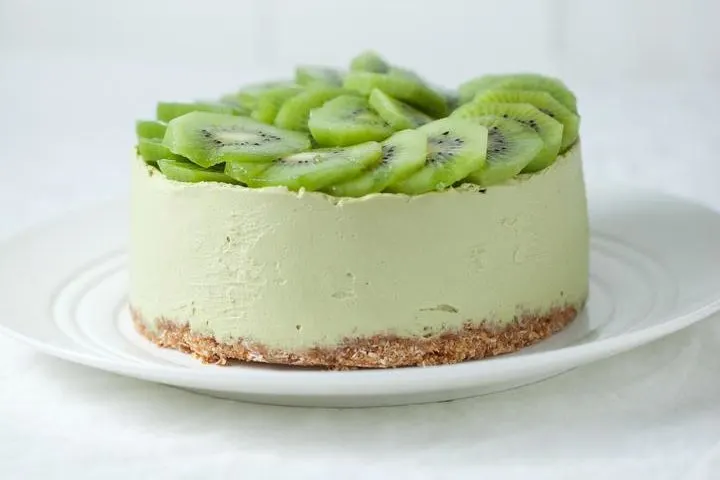 This dessert recipe bursts with natural goodness. You'll find it has a lot of antioxidants and protein. It's gluten-free and dairy-free.
It's not overly sweet. You will never be able to resist this insanely creamy and addictive pie: another light and refreshing alternative to traditional cakes.
Savory Cakes
A cake and a meal in itself? How is that possible?
The answer is savory cakes. Let's say the graduate is not a fan of sweets? We can make an alternative that is relatively new and interesting.
After all, nobody said we can't create something savory in the form of a cake.
I've picked a few easy and delightful tasty cake recipes to satisfy your hungry graduate.
1. Cheese & Bacon Breakfast Strata Cake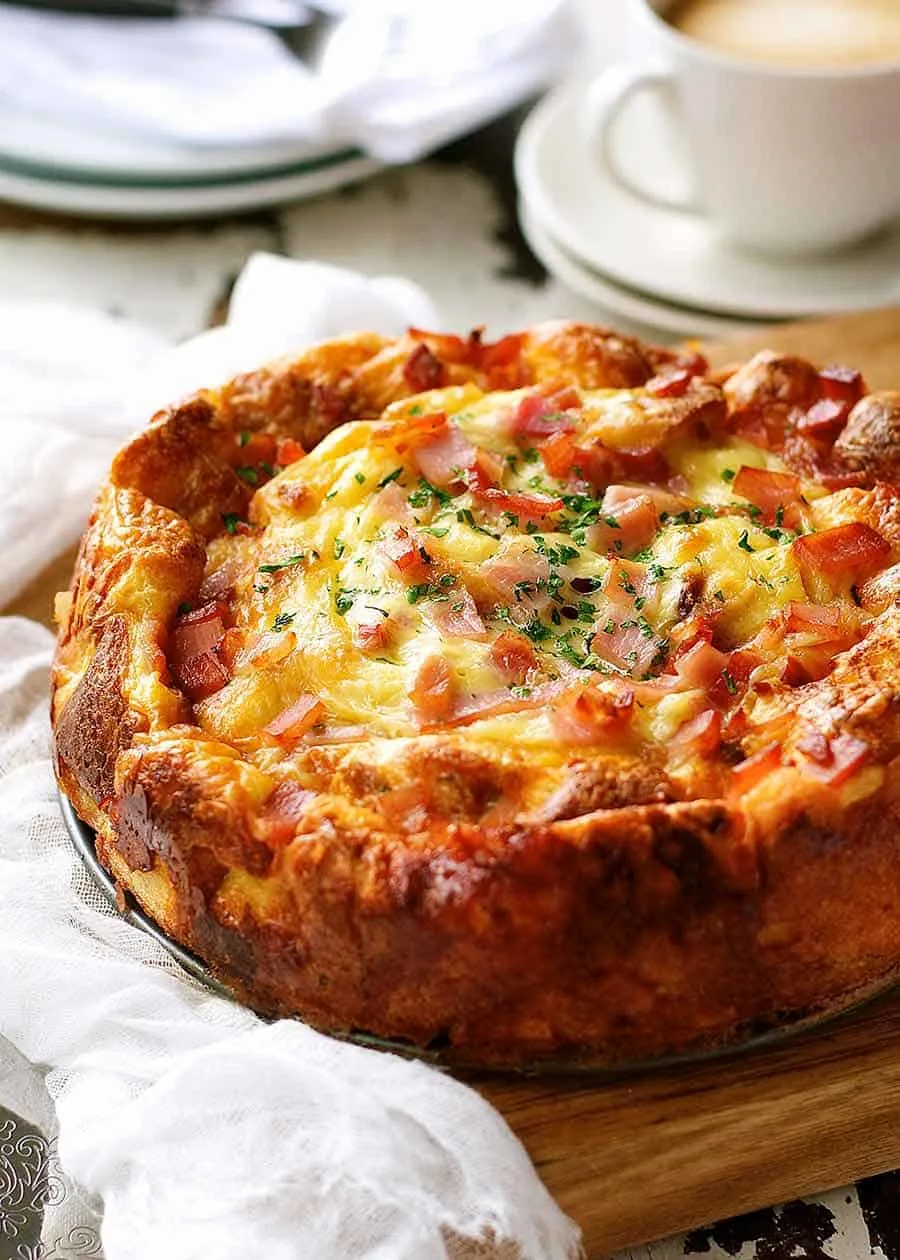 You can say it's a savory version of bread and butter pudding, made with bread soaked in milk and eggs, smothered with bacon and cheese, then baked until golden on the outside and custardy on the inside.
And yes, it can be a cake for those who are not into sweets. A graduation hat cake topper can be used to add a celebratory vibe to the final look.
2. Spinach & Ham Savory Crepe Cake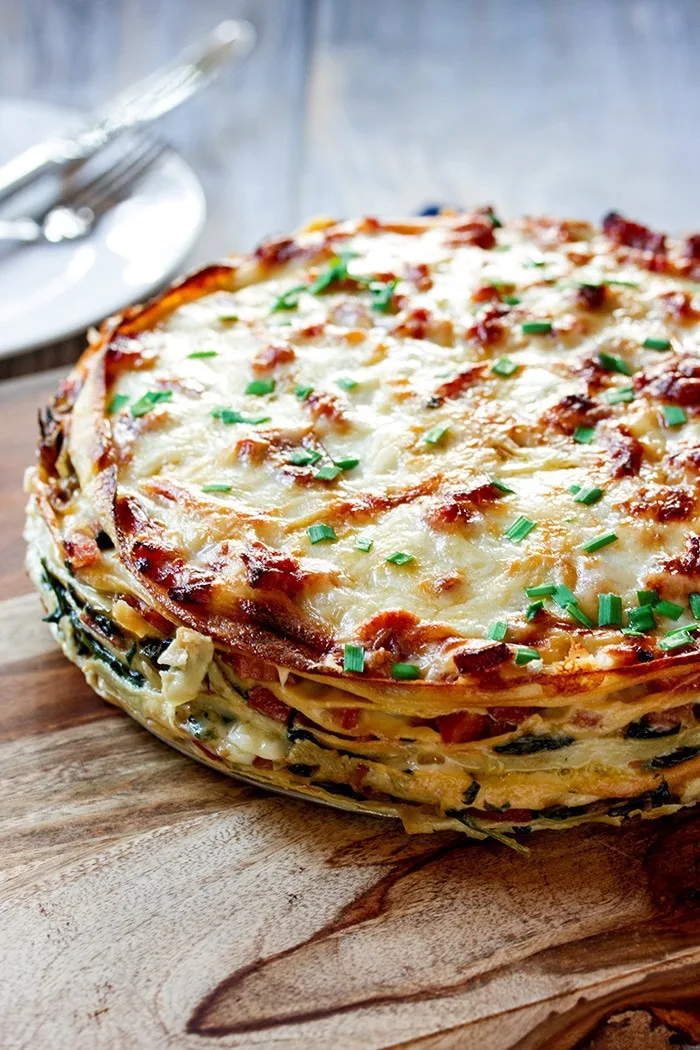 A savory gluten-free crepe cake made with chewy gluten-free crepes layered with lots of spinach, sweet caramelized onions, and salty ham.
Baked until golden and bubbling, the cake is a delicious savory treat. A graduation cake and a meal in itself!
3. Savory Bundt Pan Stuffing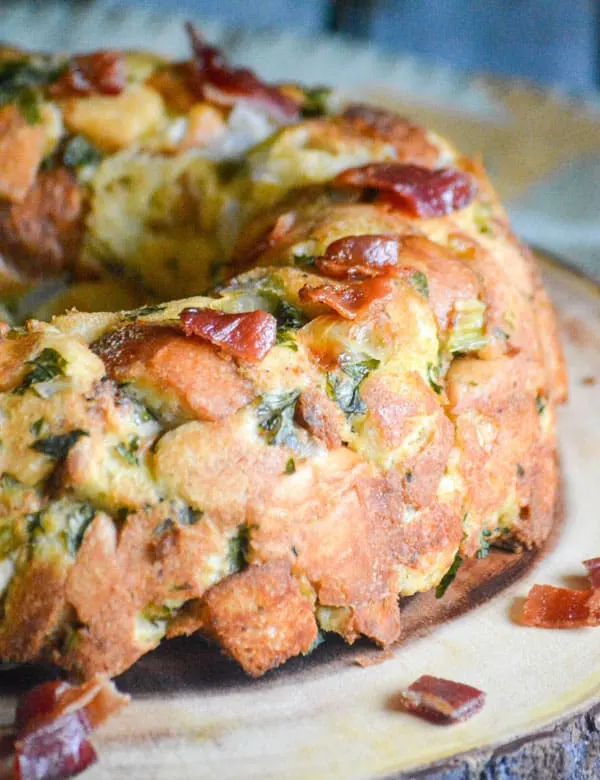 Don't settle for the boxed stuff – make a quick and simple version from scratch.
Rather than just stuffing a bundt pan with classic ingredients, this savory bundt pan stuffing balances them out with a bit of bacon.
Served golden brown, with more bacon on top, it is suited to everyone's expectation and delight as a savory cake for the hungry graduate!
How Do You Decorate Graduation Cakes?
Your graduation cake can include a short and sweet message.
It could be something like "Congratulations!" "You did it"
Another consideration would be an inspirational quote or something like "Follow your heart", or "'Adventure Awaits" is another excellent option.
Don't forget your cake toppers to really get the graduation message across.
5 Designs – 10pcs Graduation Cake Toppers
Educated AF Cake Topper
Congrats Grad Cake Topper
A graduation cake's uniqueness lies in how you customize it according to the tastes of the graduate.
The cake can be one layer, as a sheet, or even two tiers with more options for flavor and decorations.
It doesn't matter what kind of cake you choose, as long as it conveys the message and good cheer to celebrate the graduates' achievement and brings joy to their celebration.