Becoming famous is not an easy task. It takes a lot of hard work, dedication, and, let's be honest, some luck often comes into play as well.
Teenagers can become famous if they have a skill, do something outrageous, or create an online personality. Many teens become famous on social media by posting on TikTok and Instagram or by making YouTube videos. You can get famous as a kid if you work hard and practice your skills every day.
As a teenager, you've probably noticed what you're really good at. You might be a great singer, actor, sports player, artist, or gamer, or you might look like a model.
All these skills could help you become famous as a teenager. But that's just the starting point. The fame that comes from working hard at your talent can last your whole life as you keep working at it and become better and reach an even higher level of fame.
Alternatively, you could also try becoming famous by becoming a social media personality. Several young people have made a name for themselves on TikTok or YouTube. Even though this kind of fame might be more fleeting (unless you can turn it into a career or business), it will take as much work as any talented artist.
Some social media personalities may seem to have become famous while not actually having any particular skills. However, they do have skills in producing content that people like to watch on a daily basis.
This article will teach you some strategies that will help teenagers stand out and become famous. These tips are actionable, and you can start applying them today.
Keep reading to find out more.
Make A YouTube Or TikTok Account And Upload Videos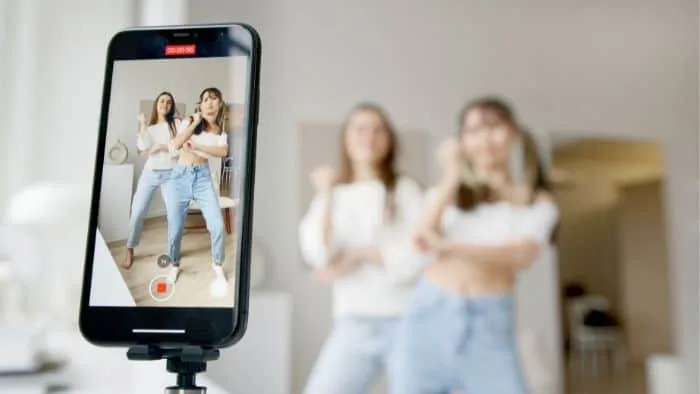 Becoming famous in today's world starts with a significant social media presence. YouTube and Tiktok are the most important channels for creating an online presence.
Creativity comes naturally to most teenagers, so use your talent and provide content that people will enjoy watching. Your videos don't have to be perfect – in fact, they shouldn't be overly polished or slick because they'll look fake.
You can make a funny video, music video, dance video, do lip-sync to popular songs, do vlogs about your life, or sing and play your own music – the possibilities are endless! All you need is a camera and some creativity to be a fantastic content creator.
There are many tutorials available on how to shoot good-looking videos, even if you're using a simple camera like a phone or webcam.
Have a look at this video to get an idea of what it takes to shoot videos on your phone.
If you want ideas for videos, look at what other people are doing and try to develop something similar. Apart from TikTok and YouTube, you and also look at Vine, Snapchat, and the Musical.ly app.
Here's another good point: you don't need a big budget for this. You can do everything yourself as long as you have a camera and some creativity. Your future self will thank you for it. So get started now!
Things That Teens Can Become Famous For
If you have a special interest or special skill then you can use these to become famous. Here are some skills or interests that you might have:
Singing
Dancing
Sports
Gaming
Acting
Funny Videos
Shocking Videos
Music
Social Awareness
Writing
Magic
Intelligence
Fashion
Photography
Street Art
Watch how these teens became famous in the weirdest ways:

How To Become Famous On TikTok
TikTok is a video-sharing app where you can create and share videos on any topic that are 15-seconds to three minutes in length.
Before you start uploading videos, think about what niche you'd like to post videos on. It can be anything from dance moves, lip-syncing to popular songs, quick make-up videos, tricks, jokes, pranks, fashion, sports, or showing off any of your skills.
Choose your niche
Be authentic – be yourself
Post often – daily works best
Be original
Post quality content
Follow trends and add your own spin
Participate in meme trends
Join in on TikTok challenges
Collaborate with other influencers
Collaborate with brands
Engage with other videos
Engage with your audience
Use hashtags
Join other social media platforms as well
Link your profiles
Here are a few teens that have become famous on TikTok:
At 17, Charli D'Amelio is the most popular teen on the internet, with more than 125 million TikTok followers.
Addison Rae Easterling has 86.4 million followers and posts cute lip-syncing and dance videos.
Riyaz Afreen, also known as Riyaz Aly, has 44.6 million followers on TikTok but started blogging about fashion and posting on Instagram. He is one of India's most popular fashion influencers and loves creating comedy and lip-syncing videos.
How To Become Famous On YouTube
While TikTok is great for shorter videos, YouTube is a video-sharing platform where you can upload much longer videos:
up to 60 seconds for YouTube Shorts
up to 15 minutes for unverified YouTube accounts
up to 12 hours for verified YouTube accounts
Although there is a huge overlap between these two platforms, you will likely find the content shared on YouTube more in-depth than on TikTok.
To become famous on YouTube you should consider the following:
Choose your niche
Post often – at least once a week
Be original
Post quality content
Collaborate with other YouTubers
Collaborate with brands
Engage with other videos
Connect with your viewers
Choose the right keywords as tags for your videos
Get your video featured by a YouTube editor
Join other social media platforms as well
Link your profiles
Here are some teenage YouTubers that are now mainstream celebrities and have millions of followers:
Although many famous YouTubers are musically gifted, there are also channels focused on crafts like sisters Jaclyn and Casy, or gymnastics like Annie LeBlanc.
You can even start a channel all about your pet.
Whatever your skill or your passion lies, you can use this to create your own original channel.
Remember to keep it real and have fun!
Post On Social Media Platforms Like Instagram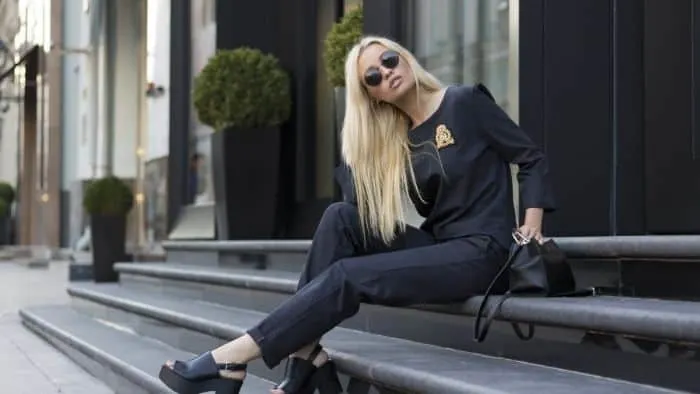 Although YouTube might arguably be the #1 platform for getting an online presence today, it's not the end all be all. You also need to post regularly on other social media platforms like Facebook, Twitter, and Instagram to get an even bigger following.
These other sites are great for building your brand and getting followers. Make sure you're posting regularly (at least once every couple of days) about different topics that people care about. You don't necessarily have to be involved in other things yourself, but it helps if your content creation is relatable and shows your personality.
Most social media platforms like Facebook already allow scheduling posts ahead of time. So go ahead and put up posts at least a day in advance to avoid forgetting!
Also, it's important to remember that you should use hashtags when posting on social media. Keep your hashtags relevant to the post's content so that people interested in similar things will be more likely to follow you. Use them wisely because people will start unfollowing you if your posts become too spammy.
Getting Interviewed Or Attend Events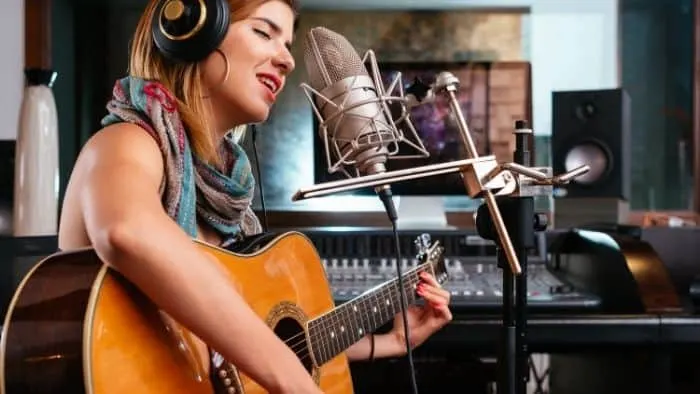 Contrary to popular belief, becoming famous doesn't happen overnight. Celebrities usually get their big break after building up an online presence for years and putting themselves out there many times over.
In this case, as a teenager trying to make a name for yourself, the best way is to get in the public eye by doing something extraordinary and getting interviewed about it.
Getting interviewed is a great way to build up your brand if you can pull it off. If you successfully create a buzz around yourself, the media will want to talk to you.
And this idea of being enjoyed by the media should motivate you to take action and do something that would get other people interested in your story.
Of course, pulling this off isn't easy, but it can be done with enough hard work. To make this work, you will need a good story; and some luck.
For example, if you're an avid gamer, winning international gaming tournaments is something people will find interesting.
If you're a good artist, getting your artwork displayed in an art exhibition will be a great start to get people interested in you (if it's fantastic, of course).
Or if you're an amazing singer, then you could get noticed at your local singing competition, post your own videos online, or aim higher and audition for one of the bigger talent competitions on TV like Idols, The Voice, or America's Got talent.
If you're planning on doing something like this, make sure you don't forget to document everything and post photos or videos of what you did online. This way, when the interviewer does his research about you, he'll find all the content he needs to write a decent article.
Also another essential point is that you should make friends with journalists whenever possible. Having personal connections with them can give your career a big boost down the road.
The other way is to go to events yourself and network with influential people already established. For example, there might be an event in your city on gaming. If you go to this event and meet people already successful in this field, they might be willing to mentor you or offer some professional advice.
Remember that building a rapport with these people takes time and patience, so give it some time and show that you're serious about what you want to do before taking any action.
Do Something Shocking To Attract Attention To Yourself
Although I don't personally recommend this, this is one way to become famous. It might be fleeting, and you could only get your 15 minutes of fame, but I thought that I should at least include this as an option as well.
You could film a silly video, hoax, or something a bit shocking. Popular creators in this area include Danielle Bregoli with her infamous phrase on Doctor Phill "Catch me outside, how bout dat" or the OG crazy stunt masters 'Jackass'.
Start A Blog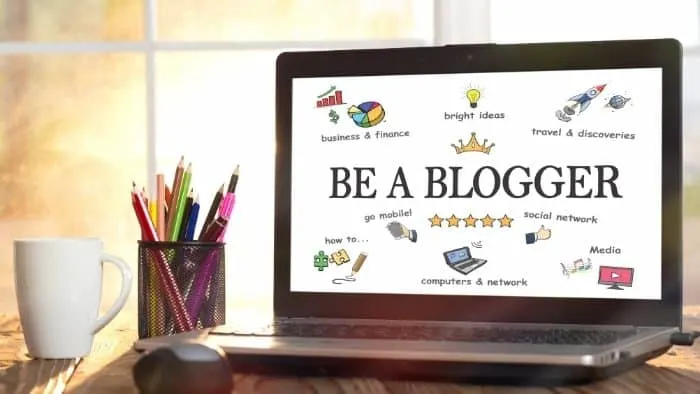 Having your own website might seem daunting at first, but it can be done quickly with cheap web hosting.
There are plenty of free tutorials online that you can use to make simple websites by yourself if you don't have any programming or web design skills.
A blog is an excellent place for you to share content about what you're interested in and even offer some helpful advice to people reading them.
Here are some teen bloggers to follow:
Teen Got Cents by Eva Baker is about how to make smart financial choices.
Tavi Gevinson, a.k.a. Style Rookie, started blogging about fashion at age 11. She then started her own online magazine and is now pursuing other creative outlets like acting and is a huge celebrity in her own right.
Food blogger Jeremy Salamon blogs about his passion for food and is now an inspiring chef.
Write A Book About Your Life Story/Experiences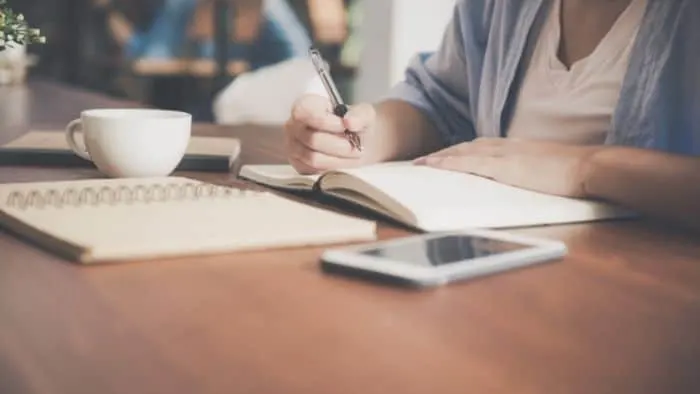 While you might think that a being teenager means that you're way too young to write a book, it's not impossible (who would've thought?)! Good writing takes time, and the more you write, the better you'll get.
So if your ultimate goal is to become famous, don't be afraid of expressing yourself on paper.
One good way to make this happen is to document all the exciting things in your life either on paper, or you can write on a blog. After a few years, you're bound to have several great stories, so instead of just keeping them stored in your head, why not put these experiences into words by writing about them?
Just So Elina is a 17-year-old Australian writer who blogs about living with a chronic illness. Her blog is motivational and she encourages readers to 'Embrace Life Every Day.'
Writing about yourself might not seem like an easy task, but it gives you an opportunity to reflect on your life and how you want to present yourself to the world.
If some remarkable moments stand out, then you can even dedicate an entire chapter or two to them.
Another point that works in your favor is that everybody has a book inside them nowadays! There are so many self-published authors out there who have found success with their books, so this is a good sign that you might be able to do the same.
Or, if writing isn't your thing, why not illustrate a comic book instead? Comic books or graphic novels are other forms of storytelling that can build up your brand.
In terms of publishing, Amazon's Kindle Store is great for self-publishing because you'll only need an ebook reader to do it online.
Just remember that even though writing might seem easy at first, finishing off a whole book is a whole different ball game.
Connect With Agencies And Talent Scouts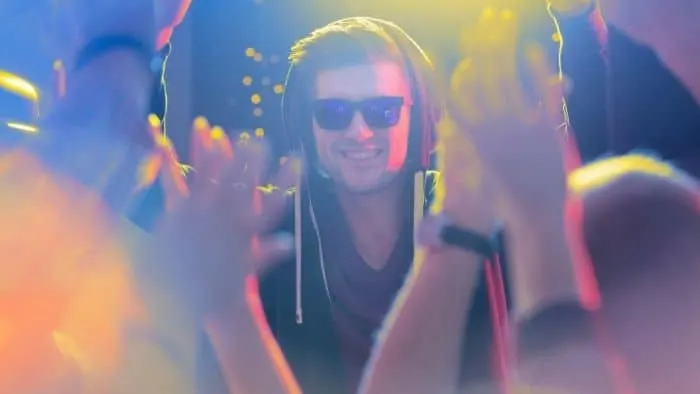 While it might seem impossible to connect with already established people, the reality is that most of them love finding new talent. They especially pay attention when they see someone who has potential and can represent them in a good way.
So one good way to get their attention is to offer your support with anything they're doing at the time. You can even provide some social media promotion by posting links on your website or spreading the word about their brand. Most brands nowadays also have affiliate programs, so this can be an easy way for you to promote their products (which means more money for you!)
You could even join forums where these social media influencers hang out online so you can learn from them directly. These people have a huge following, so if you can exchange some advice with them, it could lead to a long-term professional relationship.
As for talent scouts or agencies, they usually scout new actors or models on social media, too – so if you're interested in becoming famous this way, then joining a talent agency will be your best option.
Singers like Justin Bieber and Billie Eilish were both discovered by talent scouts online. Justin's mom posted a video of him singing Ne-Yo's "So Sick" for a local singing competition (he placed second).
Billie Eilish was also discovered when she and her brother Finneas uploaded the song 'Ocean Eyes' onto SoundCloud for her dance teacher to use for their choreography.
Many young actors and singers got their big breakthrough on the Disney Channel. Think of Britney Spears, Justin Timberlake, Ryan Gosling, and Christina Aguilera on The Mickey Mouse Club. As well as Zendaya, Miley Cyrus, Vanessa Hudgens and Zac Efron on High School Musical, Dylan and Cole Sprouse, Demi Lovato, Selena Gomez, Shia LaBeouf, and Hillary Duff, who all performed in shows on the Disney Channel.
Keep Making Content & Working Hard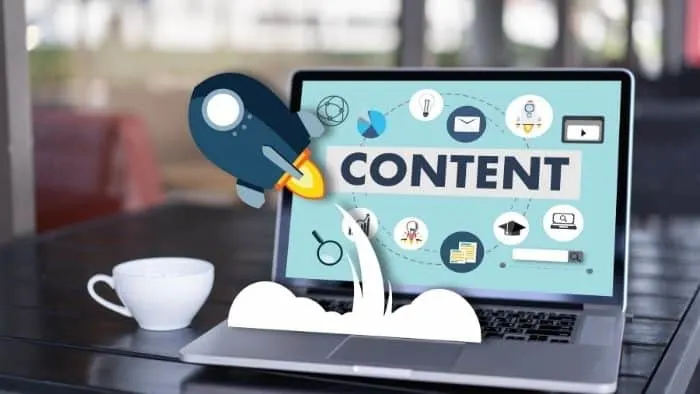 In this fast-paced world, the best strategy is to keep making content so you can build up your brand image.
You might think that people will forget about you with time, but most of the time, this isn't true. If you're consistent, they'll see you more as an influencer in their field, leading to some job opportunities or even new business deals.
If your goal is to become famous on social media, you need to post regularly and remember that consistency is critical.
Even though it might be daunting at first, once you get used to writing articles or producing videos, it won't feel like a chore anymore!
Be creative! Try new things, and you never know what might work out for you!
If you want to be a singer, actor or model you will have to practice your skill by taking classes.
You will need to get professional headshots, attend auditions, find an agent, and keep following your dreams, no matter how often you're rejected.
How To Become Famous As A Teenager – FAQ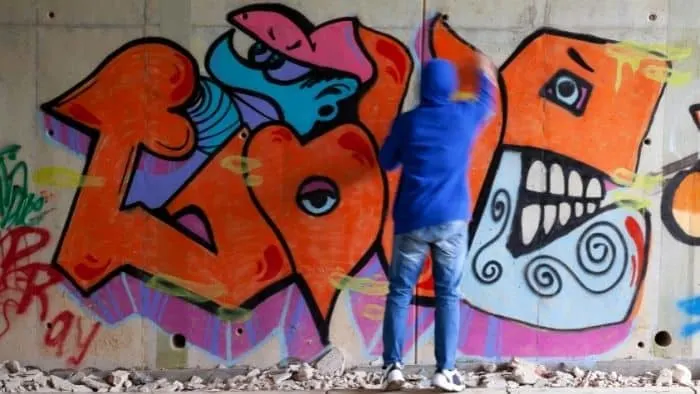 What Can I Be Famous For?
There are plenty of opportunities for teenagers to make a name for themselves nowadays.
You might become a great singer, actor, sports player, artist, gamer, or famous model.
You could also try becoming a popular social media personality.
One good example is YouTube bloggers who have built up a massive following on their channels.
They started by talking about simple topics, and over time, they built up a community that regularly watched them. So this shows how anyone can find success in the online world if you keep trying new things!
How Long Does It Take To Become Famous?
It depends on your field of work. For example, if you're an actor, you need to wait for auditions or even be lucky to be discovered by chance.
If you want to become famous through social media, one good strategy is to start with smaller platforms like Instagram and slowly build up your following there.
Once this becomes successful, gradually move towards larger platforms like Youtube or TikTok (which usually brings faster fame).
How Can I Become Famous Fast?
There is no easy way to become famous as a kid fast. Although some kids might have what seems like an overnight success, they've usually been working on being noticed for a while.
The best way to become famous is to create and post great content consistently. Engage with other influences in your niche and chat with your audience. The bigger presence you have online and offline, the faster the chances of you being noticed and becoming famous.
What Should I Do Once I Become Famous?
That's something that everyone needs to answer for themselves. You could continue doing the same thing or try new things that will keep people curious about what you're doing. Many singers try acting, and some actors have started podcasts later in their careers.
Final Thoughts On How To Get Famous As A Teenager
Before going on a journey to become famous, ask yourself: do I want to be a celebrity? If your answer is yes, then go for it! Remember that it will take a lot of hard work, perseverance, and time. If being famous is something that you really want, then you should keep trying.
Become famous, find your happiness and make a positive change in the world. It can be hard to get started, but it's worth it.
Always remember to believe in yourself, and you'll be able to do anything!