As a mother, I understand the challenges and changes that come with raising a teenage boy, and one of those challenges is managing body odor. As boys enter their teen years, the importance of odor protection becomes increasingly apparent.
Deodorants are a crucial part of a personal hygiene routine to help with this transition. With the vast array of traditional deodorants and natural options on the market, it can be overwhelming to determine which one is the most effective and provides the best value for money.
In this article, I'll be sharing some of the best deodorants for teen boys, as well as key factors to consider before making a purchase.
When Do Boys Start Wearing Deodorant?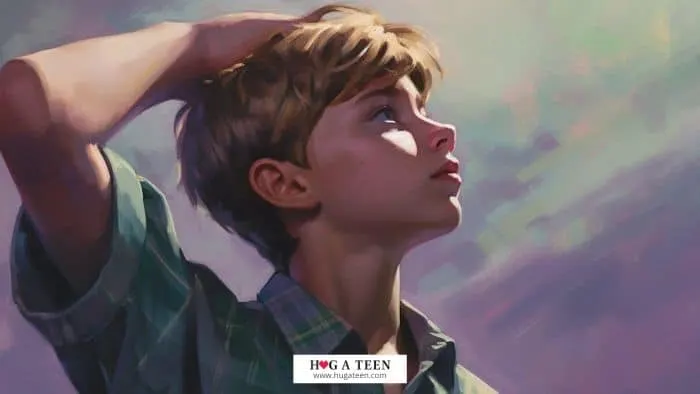 There isn't a specific age when boys should start wearing deodorant, as the need for it depends on the onset of puberty and the individual's body odor. Puberty typically begins between ages 9 and 14 for boys, and this is when their sweat glands become more active, leading to an increase in body odor.
It is a good idea to introduce deodorant when a boy starts experiencing body odor or sweating more, which could be around the time they enter puberty.
Parents should keep an eye on their child's hygiene and teach boys about proper hygiene practices like showering and the importance of using deodorant to stay fresh and maintain a pleasant odor.
❤️ Suggested reading: How Often Should A Teenager Shower?
Best Deodorant For Teen Boys – Things To Consider
Before buying a deodorant for teen boys, there are a few things to consider to ensure they get the best results from using the product. Deodorants are made using similar active ingredients. However, there are some with harsh chemicals. Nowadays, people prefer those that have less harmful chemicals.
When choosing a deodorant for teenage boys, consider the following factors to ensure the product is suitable and effective for their needs:
Skin sensitivity: Some teenage boys may have sensitive skin, so it's important to choose a deodorant that is gentle and hypoallergenic to avoid irritation. Look for products that are free of harsh chemicals, synthetic fragrances, and dyes.
Fragrance: Teenage boys might have preferences when it comes to fragrance. There are many different scents available, ranging from subtle to strong. You can opt for a fragrance-free version or unscented deodorants if your teenager prefers a neutral odor or is sensitive to fragrances.
Type of deodorant: Deodorants come in various forms, such as sticks, roll-ons, sprays, and creams. Teenage boys might prefer one type over another based on their comfort and ease of application. Make sure to discuss their preferences before purchasing.
Antiperspirant or deodorant: Deodorants help mask or neutralize body odor, while antiperspirants contain ingredients that reduce sweating. If your teenager sweats heavily, you might consider an antiperspirant-deodorant combination. However, some people may have concerns about the use of aluminum in antiperspirants. In that case, choose an aluminum-free deodorant.
Natural or conventional: Some parents and teenagers may prefer natural or organic deodorant products that contain fewer synthetic chemicals. These products often use ingredients like baking soda, cornstarch, and essential oils to control odor and wetness.
Effectiveness: Look for a deodorant that offers long-lasting odor protection, as active teenage boys may need a product that works throughout the day, especially during physical activities.
Price: Deodorant prices vary, so consider your budget when making a purchase. Keep in mind that more expensive products are not necessarily more effective.
In summary, when choosing a deodorant for teenage boys, consider their skin sensitivity, fragrance preferences, type of deodorant, whether they need an antiperspirant, natural or conventional ingredients, effectiveness, and price. Involve your teenager in the decision-making process to ensure they are comfortable with the product and more likely to use it regularly.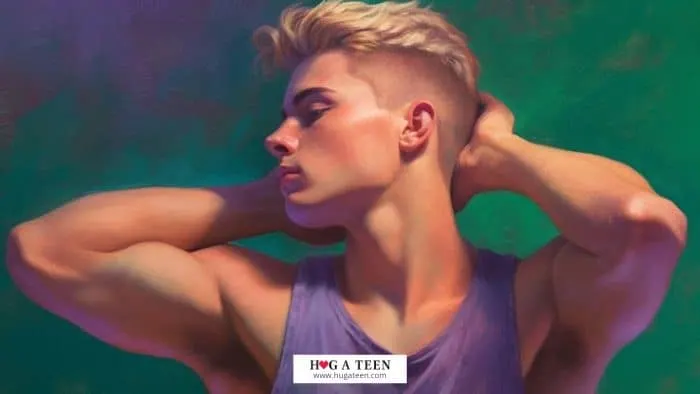 1. Best Body Spray For Teenage Guys
AXE Bodyspray
AXE offers many body spray options with several fragrances. I find it best to take your teen boy with you to the store and let him smell all the options until he finds one he likes. Fragrance really is a personal choice, and it's also fun to see what options are available to him. My son enjoys Africa and the Apollo fragrances, which are both aluminum free.
Best Body Spray For Teenage Guys
Brand: AXE
Type: Body spray deodorant for men
Fragrance: Variety of options
Rating: 4.6 out of 5
2. Best Deodorant For Guys Who Sweat A Lot
Degree Men UltraClear Antiperspirant Deodorant Black + White
An antiperspirant is the better option for guys that sweat a lot. Degree Men UltraClear Antiperspirant is a great option as it not only offers sweat and odor protection but also prevents stains on clothing.
Degree does have several other great antiperspirant deodorant options, like Sport (which has a zesty lemon and bergamot, and orange scent) and Cool Rush (which is paraben free), but we like this one as it doesn't stain his clothes.
Best Deodorant For Guys Who Sweat A Lot
Brand: Degree
Type: Antiperspirant for men. Sweat block. Odor protection.
Item form: Stick
Fragrance: Warm, woody scent
Free of: Dye free
Rating: 4.7 out of 5
3. Good Smelling Deodorant For Guys
Old Spice Deodorant
Old Spice has been around for many years, and they offer several fragrances. One of the favorites is the Old Spice Swagger which smells of cedarwood and lime. It has an enhanced bold scent that lasts, keeping you smelling fresh and clean for up to 48hrs. It does not leave any residue or stickiness and is not irritating to the skin. It leaves you feeling fresh and cool for a long time.
Best Smelling Deodorant For Guys
Brand: Old Spice
Type: Odor protection deodorant stick
Item form: Gel stick
Fragrance: Cedarwood and Lime
Free of: Aluminum Free
Rating: 4.7 out of 5
4. Best Deodorant For Stinky Teenage Guys
Mitchum Men's Deodorant
Another tried and tested brand, Mitchum delivers great protection against sweat and odor. Dermatologist tested, they offer several great fragrances including Intense Energy, Ice Fresh, Sport, and Unscented.
Best Deodorant For Stinky Teenage Guys
Brand: Mitchum Men
Type: Triple Odor Defense
Item form: Antiperspirant Stick. No messy white residue.
Fragrance: Clean Control
With: Aloe and Vitamin E
Rating: 4.7 out of 5
5. Best Antiperspirant For Teenagers
Boys who suffer from excessive sweating will probably prefer an antiperspirant over a deodorant, as it will not only help them smell better but will also help them sweat less.
Dove Men+Care Antiperspirant Deodorant
Tried and tested Dove Men+Care is a long-lasting antiperspirant that works well for teens. There are several other fragrances, like Sandalwood + Orange, Sea Salt & Wild Lavendar, and Clean Comfort, so there are a few options to choose from.
Best Antiperspirant For Teenagers
Brand: Dove Men + Care
Type: Antiperspirant Deodorant
Item form: Gel stick
Fragrance: Citrus Fresh
With: Vitamin E and Triple Action Moisturizer
Rating: 4.7 out of 5
6. Best Deodorant For Tweens
GrowingBasics Deodorant for Boys
This deodorant was explicitly made for boys aged 8 and up. The pleasant fresh scent stays on for the whole day, even for boys actively involved in sports. When used, it does not leave any residue but runs clear—made with safe, natural products free from chemicals.
Best Deodorant For Tween Boys
Brand: GrowingBasics
Type: High-Performance prevents body odor
Item form: Natural underarm stick
Fragrance: Clean, fresh
Free of: Aluminum Free, No Alcohol
Rating: 4.5 out of 5
7. Best Natural Deodorant For Teens
Native Natural Deodorant for Teens
Its award-winning formula has a strong scent that is ideal for guys who sweat a lot. It does not contain any harmful ingredients nor leaves white and yellow stains on clothes. It feels smooth and velvety on the skin and does not irritate the skin.
Best Natural Deodorant For Teens
Brand: Native
Type: Natural Deodorant – Aluminum free
Item form: Stick
Fragrance: Citrus & Herbal Musk
With: Baking soda, Probiotics, Coconut oil & Shea butter
Rating: 4.5 out of 5
❤️ For more natural deodorant options have a look at the Best Natural Deodorants For Kids And Teens
8. Strong Deodorant For Teenage Boy
If your teenage boy needs a strong deodorant, then you might want to look for an antiperspirant deodorant combo.
We've already looked at Dove Men+Care as an option, so if you're looking for an alternative, we would recommend Right Guard Extreme Defense Antiperspirant Deodorant Gel. It offers a range of crisp, fresh scents, including Sport and Fresh Blast, that keep you feeling refreshed all day.
Best Strong Deodorant For Teenage Boy
Brand: Right Guard
Type: Antiperspirant Deodorant
Item form: Clear Gel Stick
Fragrance: Arctic Refresh
Rating: 4.8 out of 5
Watch the video below of our top deodorants for boys:
How To Make Your Own Underarm Deodorant
You can make your own underarm deodorant using ingredients found in your pantry. The advantage of making your own deodorant at home is that it ends up being an all-natural solution to mask body odor.
Baking soda is one of the primary and common ingredients when making home deodorant.
Coconut oil is an essential ingredient because it has antibacterial properties.
For a scented deodorant, add a few drops of essential oil of your choice.
After taking a shower, you take a small amount onto your armpits using your fingers.
What You'll Need:
Coconut oil – Coconut oil is rich in fatty acids, such as lauric acid, which boast antibacterial properties. By reducing the bacteria responsible for unpleasant odors in your underarms, coconut oil can leave you feeling refreshed and exuding a clean scent.
Alternative: You can also use Shea Butter which is super antibacterial and non-comedogenic so it won't clog your pores.
Baking soda – Baking soda is really effective at fighting body odor and also soaks up sweat. Note: baking soda can be a potential skin irritant so it's best to start by using smaller amounts to the formula and work your way up.
Cornstarch – Cornstarch works as a natural deodorant to reduce sweat and odor due to its moisture-absorbing properties.
Alternative: Arrowroot powder is highly absorbent that effectively soaks up excess sweat, functioning as an antiperspirant. If you're unable to find arrowroot powder, tapioca starch makes for a suitable alternative.
Essential oil – choose a fragrance that you enjoy to make your deodorant smell great. Options include lavender, grapefruit, bergamot, and rosemary.
Optional – Tea tree essential oil – tea tree is antibacterial and a super effective odor-buster.
You will also need either a small glass jar with a lid or an empty deodorant stick or container.
1/2 cup coconut oil
1/4 cup cornstarch (or arrowroot powder for sensitive skin)
1/4 cup baking soda – or less if you have sensitive skin
1/8 -1/4 teaspoon essential oil (choose your favorite scent)
If you react and become allergic to baking soda, you can replace it with zinc oxide, kaolin clay, or corn starch.
Watch how to mix the ingredients in the video below:
Related Deodorant Questions For Teens
Is antiperspirant safe for tweens?
Antiperspirants are safe if they don't contain harmful chemicals and ingredients. These chemicals might irritate the skin and cause a rash. When purchasing antiperspirants, it would be best to buy an all-natural product to be on the safe side.
Remember that antiperspirants are used to minimize perspiration, whereas deodorants focus on masking unpleasant odors.
Is aluminum in antiperspirant bad for you?
Aluminum antiperspirant is not ideal for sensitive skin, which might cause irritation and redness. Possible serious allergic reactions can include rash, hives, and swelling of the face, lips, tongue, or throat. Dermatologists and pediatricians do not approve of any products that have aluminum components in them for use. People who are sensitive or allergic to aluminum chloride should not use it.
Does armpit hair block deodorant?
Armpit hair does not block deodorant. After you have washed the area well with soap and water, you'll have gotten rid of the bacteria on your skin which cause body odor after it mixes with sweat. When applied on the skin, a deodorant settles on top of the sweat ducts whether you have armpit hair or not.
However, armpit hair can block antiperspirant from reaching and penetrating the skin's surface. Antiperspirant works by plugging the sweat glands and therefore stopping you from sweating as much.
Armpit hair is porous, so it will absorb and hold onto sweat and odor (good or bad.)
Do you need deodorant if you shower every day?
Even if you shower daily, using deodorant can still be beneficial. Showering helps remove bacteria and sweat from your skin, but it doesn't prevent new sweat and bacteria from forming throughout the day. Deodorant provides an extra layer of protection against body odor by either neutralizing or masking the smell. Depending on your body chemistry and activity level, you may still need to use deodorant to stay fresh and odor-free throughout the day.