Shopping on Black Friday is synonymous with enormous crowds and some crazy pushing and shoving trying to get the best deals.
To avoid this, you can wait to make your purchases online instead. Cyber Monday allows you to buy stuff on your wish list at the same discounted prices from online retailers.
Read on to understand some of the facts relating to Cyber Monday and get answers to FAQs.
📢 You might also enjoy reading:
Cyber Monday Facts
Cyber Monday encourages shoppers to purchase items online instead of in physical stores. To enjoy discounts that come with Cyber Monday, you will have to shop online. Some retailers can deliver to you, while others might require you to pick up items from the store.
Cyber Monday is one of the busiest online shopping days. In years to come, it might become a Cyber week to allow retailers to gain more sales and allow shoppers more time to shop for items. Most companies put up deals on social media platforms days before Cyber Monday to build momentum before the actual day.
Using your mobile device, you can be on the lookout for these items before the said date. The sales can start immediately after Black Friday, then steadily build up through the weekend into Monday and possibly extend for more days.
Always check and compare desired products to top sellers and low-cost items to gauge whether your purchase is a great bargain. Over the years, Cyber Monday has seen tremendous growth, becoming one of the days where online spending is massive.
Cyber Monday Trivia
More and more shoppers are showing a keen interest in Cyber Monday, more now than ever because of the pandemic. The realization that you can do most of your shopping via mobile devices without leaving your office or home is a welcome relief to many.
To be in a better position to take advantage of the deals that run during Cyber Monday, you will need answers to the various questions and trivia surrounding this day and e-commerce in general.
As an average shopper, additional information goes a long way in helping you make the right purchasing decisions and avoid getting confused by thousands of deals available.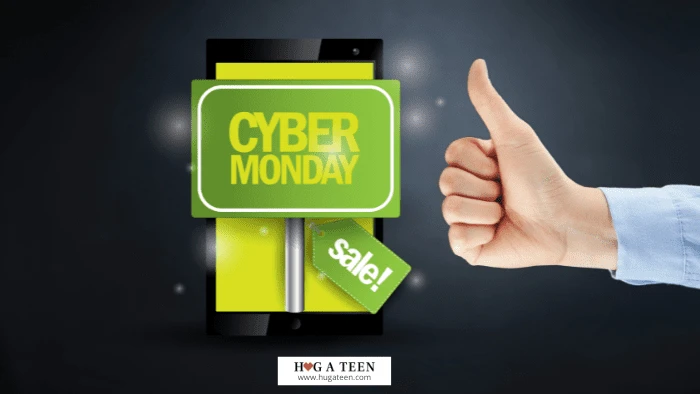 Cyber Monday Trivia Questions And Answers
Why do they call it Cyber Monday?
The term "Cyber Monday" comes from the fact that all transactions are performed online on the Monday after Thanksgiving and Black Friday.
When did Cyber Monday originate?
The origins of Cyber Monday vary depending on who you ask. Some people believe it originated from the need for a more calm and less chaotic shopping experience that catered to individuals who were at work and used the internet provided in their offices for online shopping.
Others believe with the evolution of technology, part of the retail industry shifted to e-commerce.
Who invented the term Cyber Monday?
The term Cyber Monday was initially coined by Ellen Davis of the National Retail Federation in 2005. It was later picked up by retailers who wanted to stretch their holiday sales through online platforms. It was also adopted by new and upcoming online retailers who tried to take advantage of the excitement of massive sales during the holiday season.
What was Cyber Monday almost called?
Ellen Davis almost called Cyber Monday Black Monday to rhyme with Black Friday. There was also the possibility of the online shopping event being named Blue Monday to match blue hyperlinks.
What year had the highest sales on Cyber Monday?
Cyber Monday had the biggest sale in 2020, with online sales hitting $10.8 billion, making it the highest-selling day so far. In 2016, Cyber Monday sales were at $ 1.07 billion, which later rose to $ 2.18 billion in 2017 and had been estimated to shoot to $ 8.69 billion in 2018.
Is Cyber Monday better than Black Friday?
Cyber Monday might be a better option for you if you prefer shopping from the comfort of your home. If you factor in the time and dedication required to successful shop during Black Friday, some might prefer shopping on Cyber Monday, especially if you have to work through both days.
Several people believe Black Friday is a better time to buy newer, big-ticket items and shop in stores. Online prices are slightly lower on Cyber Monday, making it an excellent day to buy smaller gifts and tech deals.
According to Statista, 108 million people planned to shop on Black Friday in 2021, compared to 62.8 million who reported they planned to shop on Cyber Monday.
Is Cyber Monday the same as Black Friday?
Cyber Monday is not the same as Black Friday in that they fall on different days and transactions for Cyber Monday are online. Most deals on Black Friday take place at physical stores.
The one similarity that both have is that you can get great deals and discounts on either day, and if you are a retailer, you are bound to make sales.
How big are Cyber Monday sales?
Cyber Monday sales are significant, seeing as the e-shopping trend is steadily picking up amongst retailers and shoppers. Online shoppers contribute a considerable chunk of Cyber Monday's sales by stretching Black Friday's sales.
Sales can vary from 10 to 50% discounts on several products from different retailers. The most popular discounts retailers offer in their email campaigns are: 30% discount (16%) 50% discount (14%) 25% discount (13%) 20% discount (13%) 40% discount (9%).
How many people use their phones to shop on Cyber Monday?
NBC News stated that 41.1% of sales were made using smartphones in 2020.
There have been predictions that the number of shoppers using mobile devices to shop online during Cyber Monday will keep increasing.
How much money did Amazon make on Cyber Monday?
Amazon does not disclose exact sales figures with detailed financials made on Cyber Monday. However, according to MarketWatch, Amazon did take 19% of total spending.
Amazon hosts several events during the holiday shopping season from October through December, offering amazing bargains.
Which country does not participate in Black Friday?
Over 100 countries have adopted the Black Friday tradition of offering discounts on a wide variety of products. In some countries, holiday shopping starts earlier than in November and extends to after Christmas day.
For countries that don't participate in Black Friday, the phrase carries a different meaning, has no significance in their lives, and portrays beliefs that they are firmly against. Examples of these countries are Afghanistan, North Korea, Iran, and Venezuela.
Which businesses saw the largest profits from Cyber Monday sales in 2020?
Retail giants are the biggest sellers and made the largest profits from Cyber Monday sales in 2020. These include Amazon, Apple, Best Buy, Target, Walmart, and Kohls's.
Related Cyber Monday Questions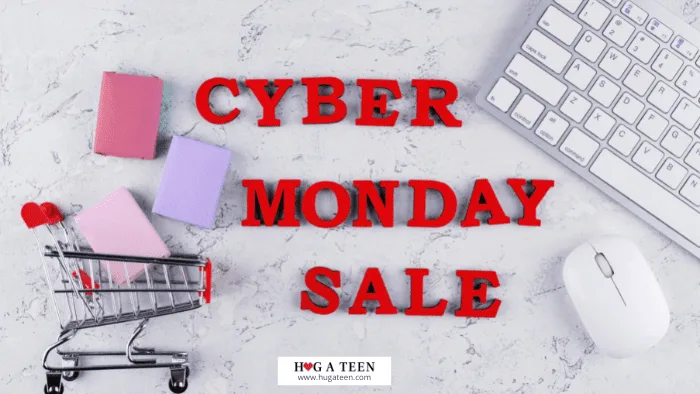 What is Cyber Monday?
Cyber Monday is an online spending day that offers holiday shoppers an opportunity to shop for discounted products from e-commerce stores or physical stores with an online presence.
It is part of the Christmas shopping holiday period that starts on Black Friday after Thanksgiving with a focus on encouraging online transactions with substantial price cuts.
Does Cyber Monday start at midnight?
Most Cyber Monday online sales go live on Sunday at midnight and then finish on Monday at midnight. For some stores, the sales deals might linger on for a while, and you will need to check and verify from the online stores for more accurate information.
Is there school on Cyber Monday?
There are ongoing school activities on Cyber Monday, like on any other Monday. Anyone who needs to be at school is expected to report and be present. Schools don't recognize it as a public or national holiday on their school calendar.
Do airlines have Cyber Monday deals?
Some airlines have Cyber Monday deals on airline tickets. To be sure, you can check the airlines' websites for discounts and take advantage of a great time to book airline tickets as there's plenty of availability at the sale fare level.
Are Cyber Monday deals worth it?
Cyber Monday deals can be worth it depending on an individual's needs and requirements. It all comes down to what is on your shopping list. If you wanted an item and could not purchase it during Black Friday because of the price point or any other reason, then you find it being sold at a discounted rate on Cyber Monday; this is definitely a plus.
How much money do retail stores make on Cyber Monday?
Retail stores make a lot of money on Cyber Monday. In 2020 online sales reached $10.8 m million.
Even though most stores make more on Black Friday, it is still one of the busiest internet shopping days of the year.
Money earned is dependent on items sold and discounts given. Most shoppers are looking for great bargains on items of excellent quality with the lowest prices.
In conclusion, Cyber Monday is here, and it's time to shop! If you don't like crowds and prefer to shop from the comfort of your own home, you'll find some really amazing deals online. You can expect excellent deals on laptops, TVs, and appliances on Cyber Monday, although the sale doesn't just cover tech. There are plenty of deals on everything from mattresses to clothes, as well as toys and books, which are especially useful for shopping for Christmas gifts.