Even though doodles or line drawings look simple, these easy things to draw, set the ground work for learning how to become a better artist.
Through learning how to identify the different shapes in objects, to using shading and adding details, these simple yet incredibly cute drawings can be an excellent place to get started.
These drawings will inspire you with some creative energy. Be sure to take your time and have fun!
Keep practicing whatever you feel like drawing, and before you know it, you will no longer be a beginner!
Discover several drawing tips and step-by-step tutorials to help you enhance your drawing skills.
Cute And Easy Things To Draw For Tweens
How To Draw A Cute Baby Elephant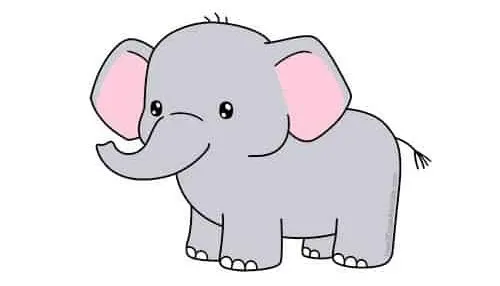 If you're looking for cute things to draw then how about a baby elephant.
Elephants are kind, intelligent, and have strong family ties. Despite being large they're also known for their curious nature.
Here is a cute cartoon elephant for you to draw and color.
This tutorial has step-by-step drawings as well as a video tutorial showing you how to draw this cute cartoon elephant.
It might be best to first watch the video, and then copy the drawings, which highlights each new step with a red line, to make it super easy to follow.
Remember to take your time and have fun!

How To Draw A Cool Heart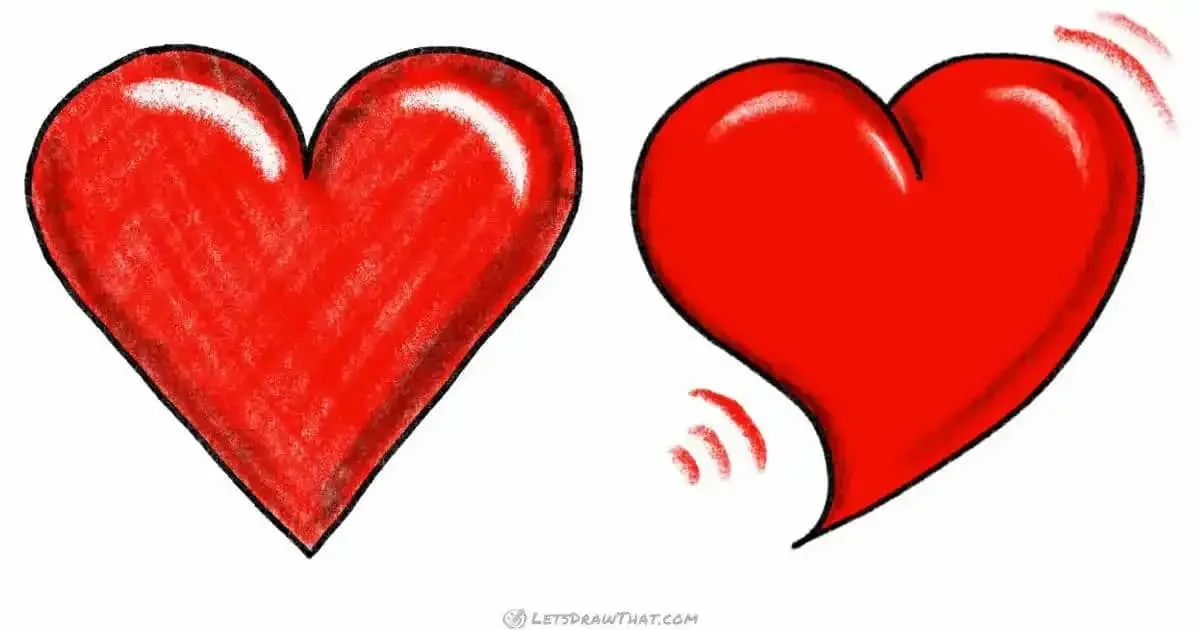 You've probably been doodling hearts since you were little, or maybe even drawing cute hearts for your boyfriend.
This tutorial shows us an easy way to create the perfect heart by using simple shapes.
You'll learn to draw a classic heart as well as a more dynamic curved heart.
Follow the easy instructions and add some shading to make your cute heart drawing pop.
Make someone's day by drawing a lovely heart for them!
How To Draw A Frog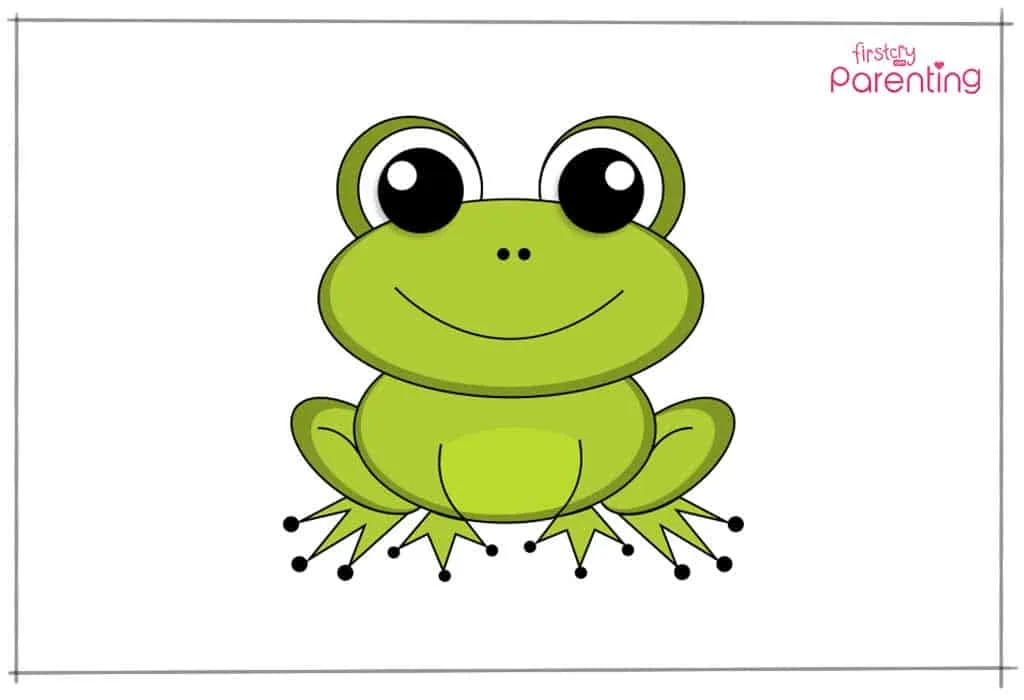 This easy cartoon drawing has step-by-step instructions teaching kids how to draw a cute little frog.
Start with drawing simple ovals and remember to draw these outlines gently as you'll be erasing some of these lines later once you've added more detail.
Once you get the hang of it, drawing a frog will become a favorite cute and simple picture to draw when you're bored.
How To Draw A Simple Moon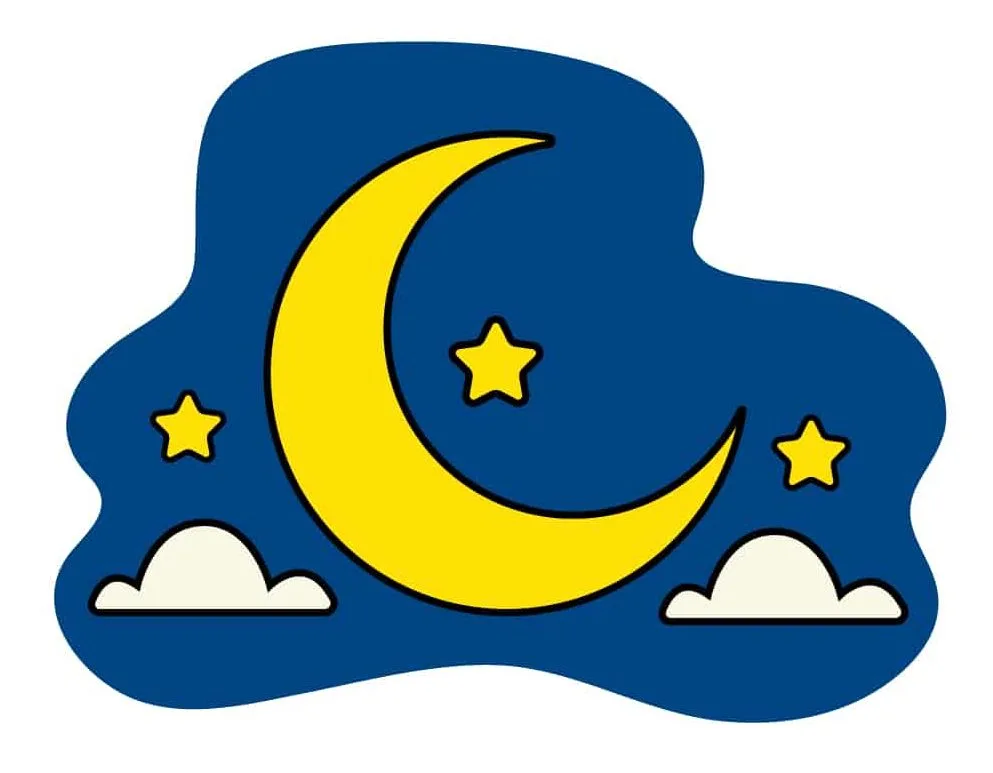 Would you like to draw the moon? The following step-by-step tutorial makes it easier than ever to learn how to draw.
A pencil, a sheet of paper, and an eraser are all you need to get started.
If you prefer, you can also shade your drawing with crayons, markers, colored pencils, or paints.
Drawing a perfect circle freehand is pretty tough, but you can simplify the process with some tools.
Crayola Coloring Set
Compass, Pencil, Eraser
How To Draw A Cute Dog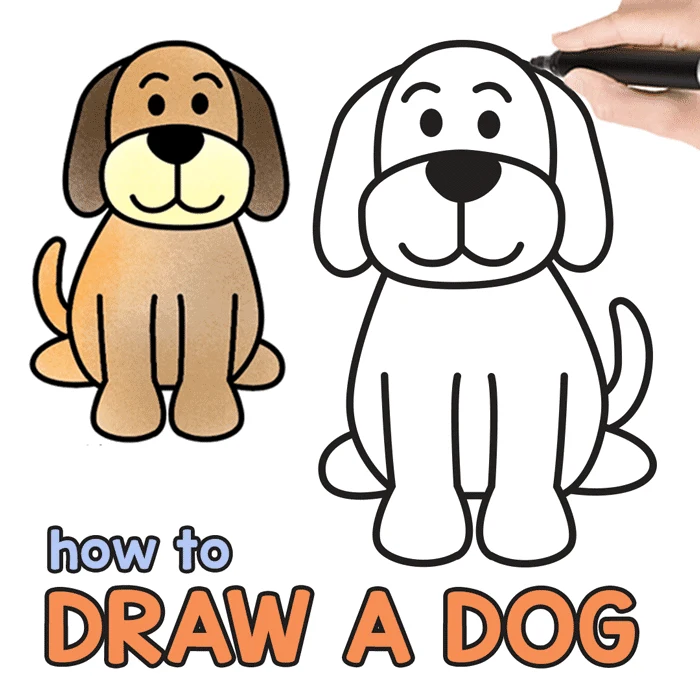 Here's another cute picture to draw.
With this tutorial, anyone can draw a cute cartoon dog.
It is designed to be as easy as possible for kids as well as adults.
Then you can color the dog in your favorite colors when it is finished.
How To Draw A Cute Bunny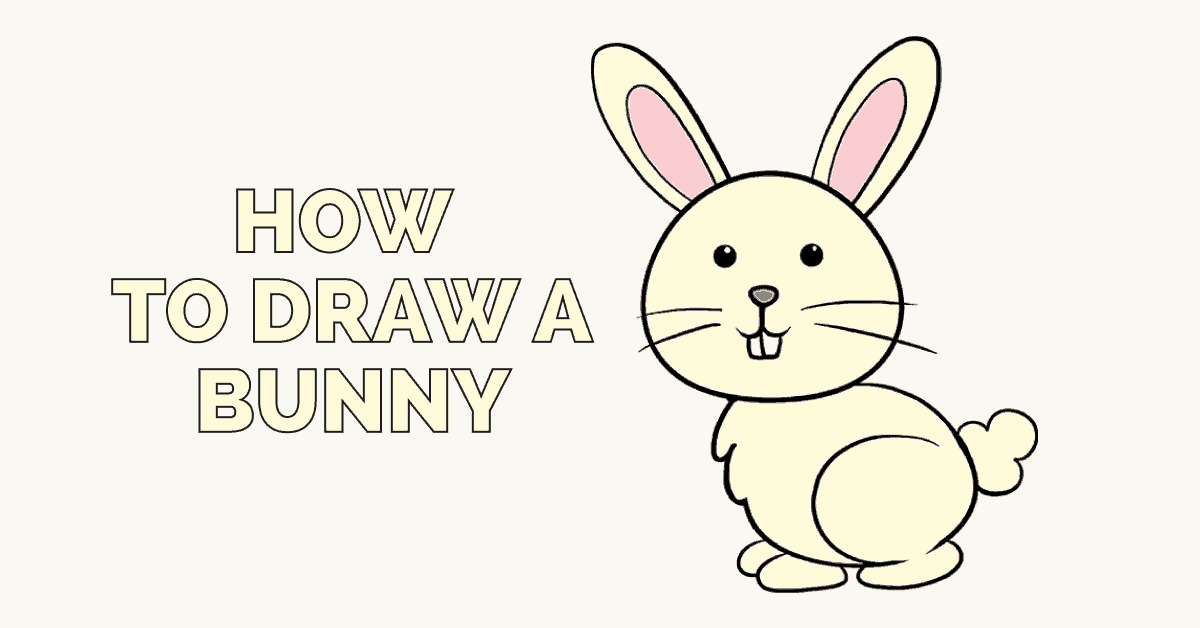 If you're looking for cute drawing ideas then your can't get any cuter than a bunny.
This bunny drawing tutorial is so simple. Drawing a bunny can be learned by starting with some basic circles and then adding details to the figure to complete it.
Finish it off by adding some color to your bunny drawing.
How To Draw A Cute Baby Unicorn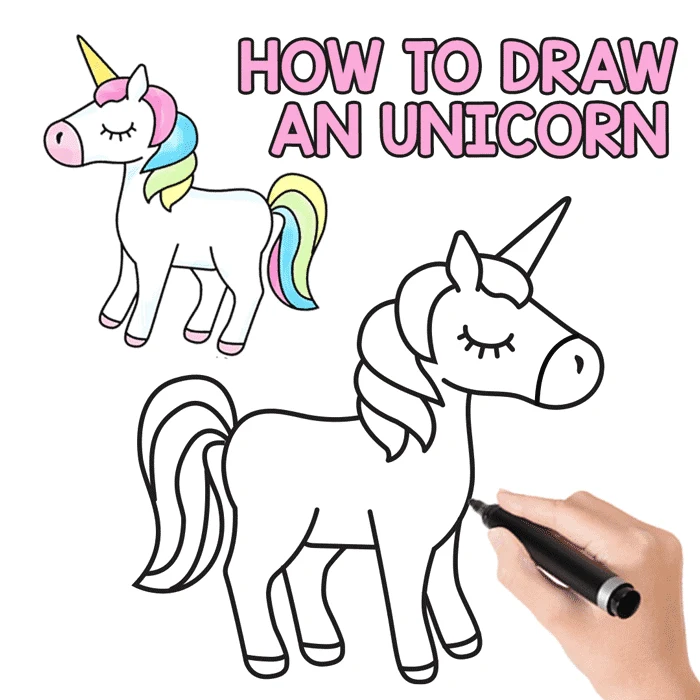 There is something magical about unicorns. The part I like most about drawing unicorns are the beautiful pastel colors used to make it even more magical.
Make use of anything you like, such as a color pencil, markers, or even water colors.
You will start with drawing a basic horse and then add the unicorn horn and color it in any colors you wish.
How To Draw A Snowflake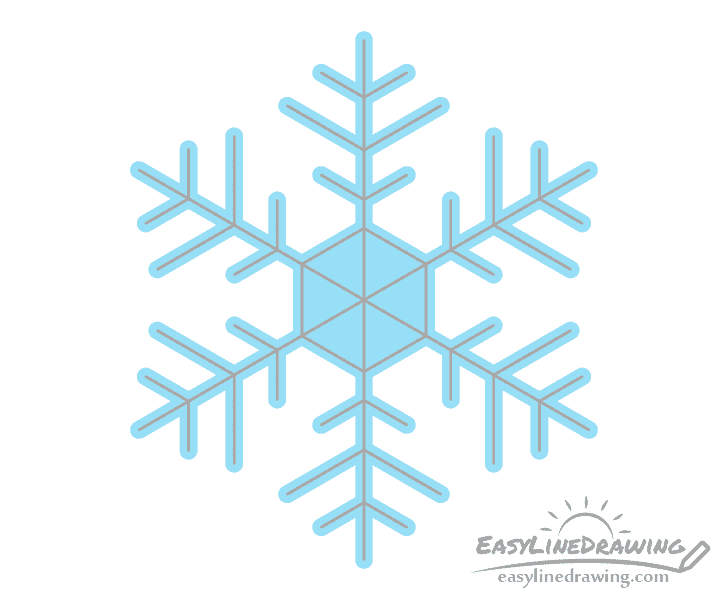 Snowflakes are extraordinary works of art created by nature itself.
Even though every snowflake differs in shape, they all follow the rules of fractal geometry; therefore, we can recreate a realistic snowflake by applying these rules.
The first thing to remember when making a snowflake is that it needs six points. This will create a more realistic and natural appearance.
Following these simple steps will make this an easy thing to draw for beginners.
How To Draw A Cute Cat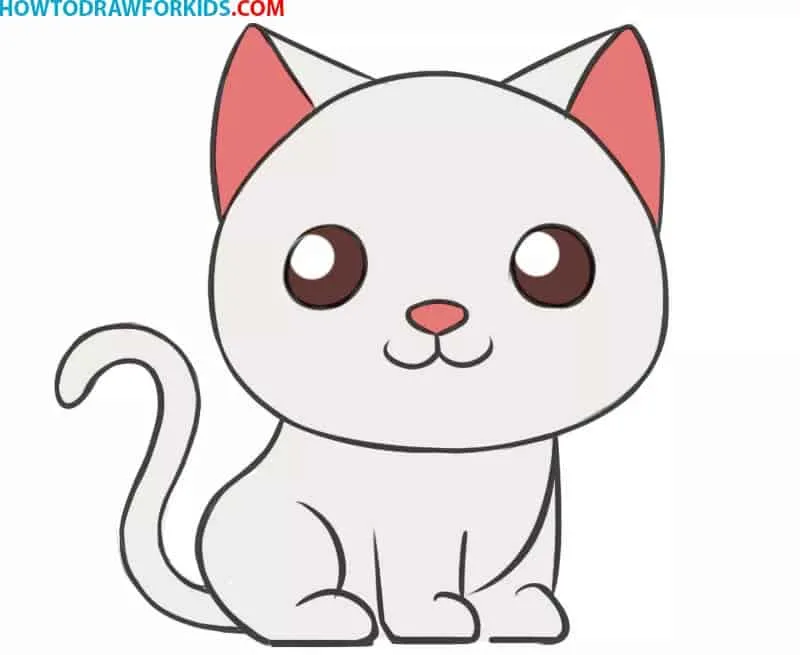 A combination of grace, feistiness, and silliness. It can be difficult to capture the personality of a cute cat in a drawing.
Learn how to sketch cats with this step-by-step tutorial.
A cat can be drawn in countless ways. Whether hyper-realistic or adorably cartoony, cat drawings can convey felines' distinct personalities.
How To Draw A Penguin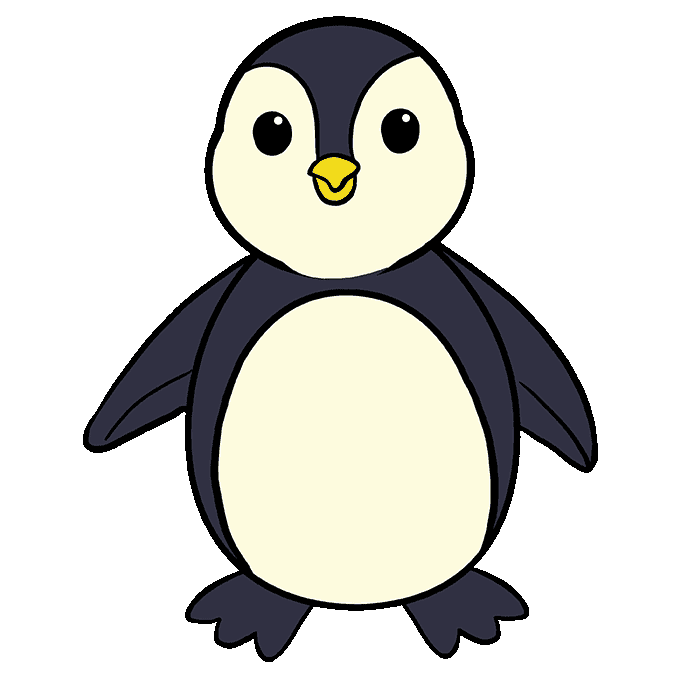 Penguins can be drawn in many different ways.
This quick drawing tutorial is easy to understand and perfect for beginners.
This cartoon drawing tutorial will show you how to draw cute things by using simple shapes and lines.
How To Draw A Cute Bird
cuteeasydrawings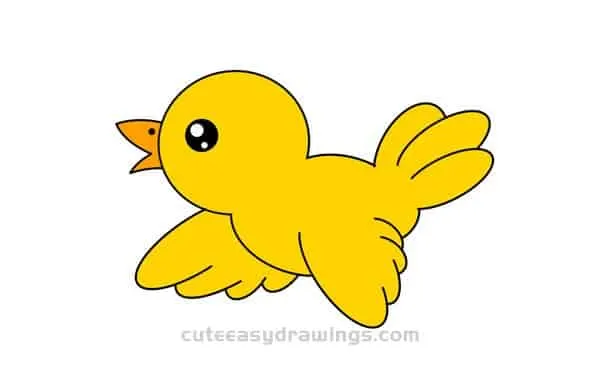 You can help your child's concentration, hand-eye coordination, and imagination by getting them into the habit of drawing.
Are you fascinated by birds? Have a look at these detailed instructions on how to draw this cute flying bird.
How To Draw A Simple Butterfly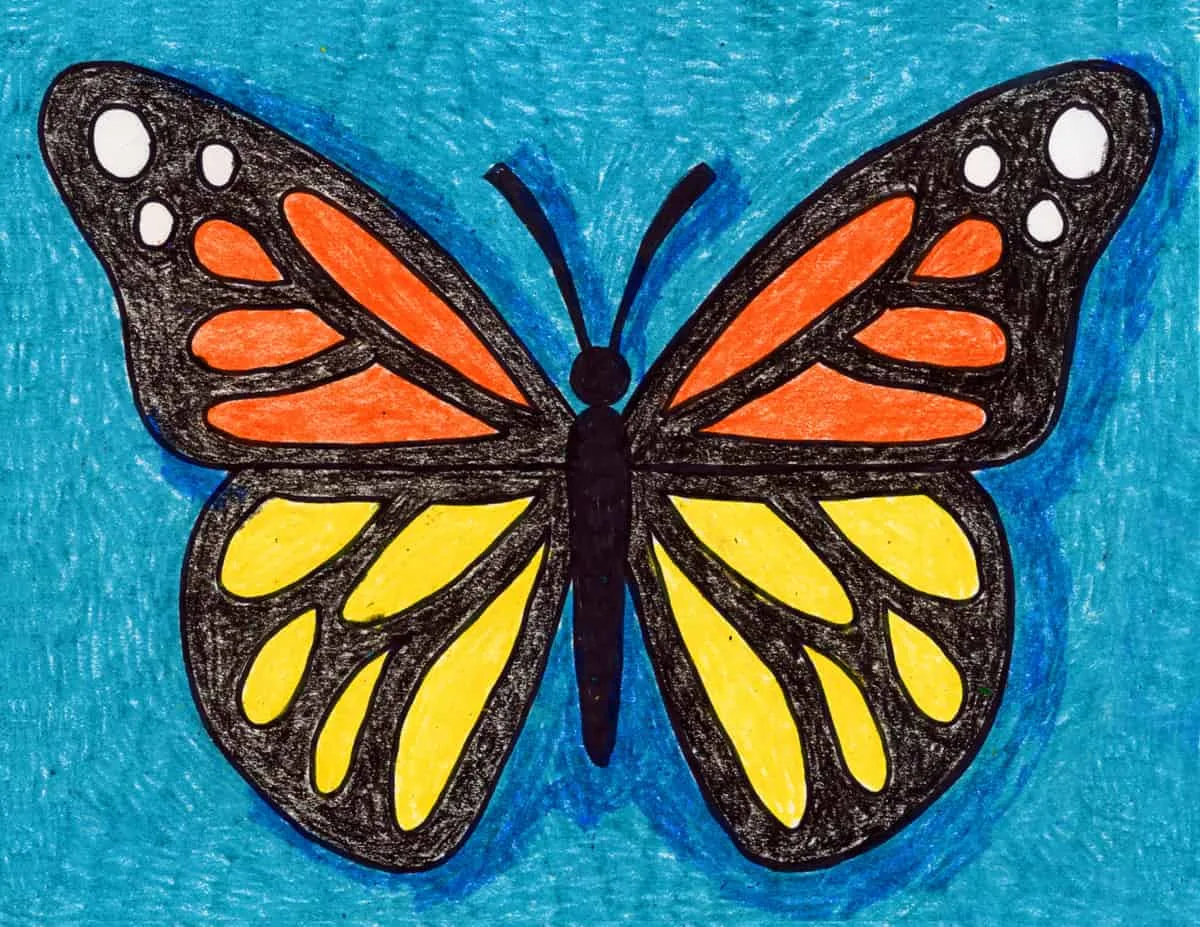 Butterflies are unique in many ways. Butterfly wings are different from one another, just as snowflakes are.
This tutorial gives you step by step instructions as well as a time lapse of a butterfly drawing.
The symmetry of the butterflies wings make them an excellent drawing subject.
You don't need any fancy skills to draw a realistic-looking butterfly once you follow these easy steps.
How To Draw A Simple Sunset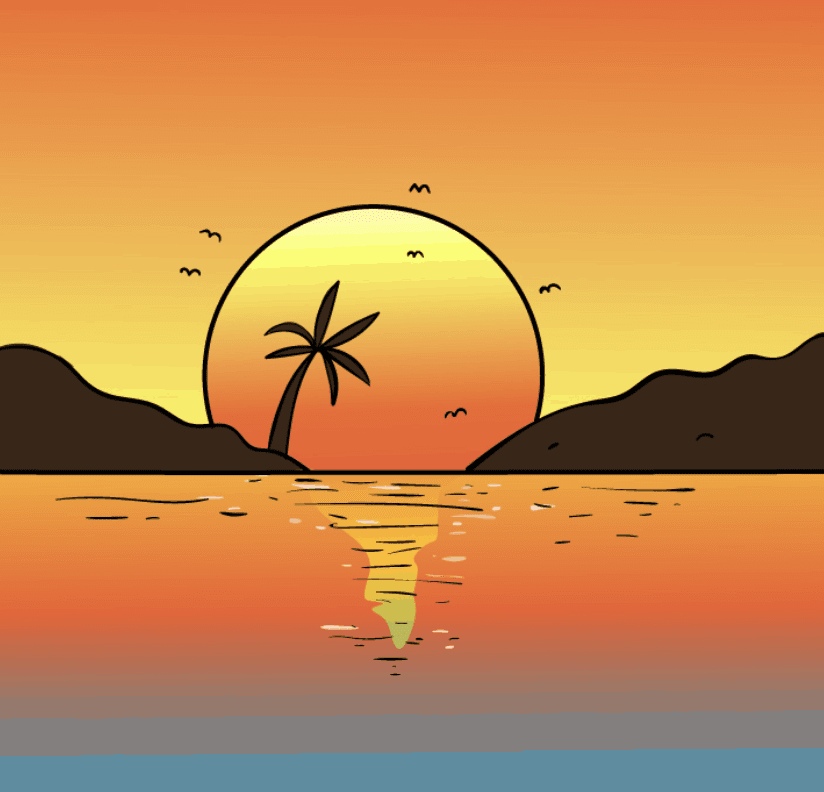 One of the most impressive sights you can witness on any given day is a sunset.
Sunsets are not only beautiful and romantic but they offer great inspiration for photographers and artists.
This easy and fun tutorial shows you how to use simple lines to draw a beautiful sunset. Add some mountains, a palm tree and birds and finish off with some color.
You can use simple coloring pencils, crayons or markers to give you drawing the final touches.
Materials Needed:
How To Draw A Cute Dinosaur
Learn how to draw a cute dinosaur following this tutorial.
Start by drawing a circle with a pencil. Using a circle as a guide, use curved lines for the body and add triangular shapes for his scales.
Color it in any colors you like, and add different details to create sevearl types of dinosaurs.
How To Draw A Cute Snake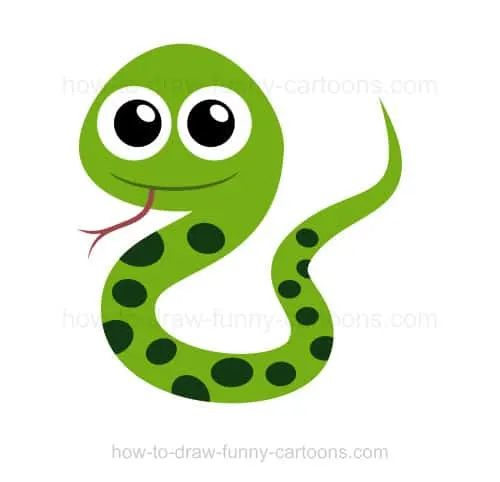 Find out how to draw a cute cartoon snake in this simple tutorial.
Begin drawing your snake's head and add some curly lines to create the body, ending with a pointy tail.
Adding large eyes is a great tip to creating cute cartoon animals.
Add small circular patches all over the snake's body to complete this illustration.
How To Do An Easy Duck Drawing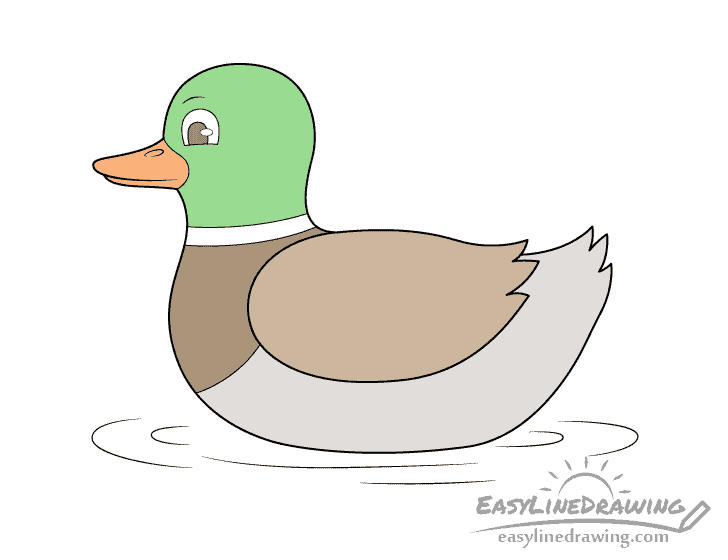 It only takes a few basic lines to draw a duck.
Getting started involves drawing an outline of its head and body and finishing with feathers.
Here is the simplest and most basic drawing of a duck. Your drawing will look more fulfilling after adding all the details you want.
How To Draw A Cute Mushroom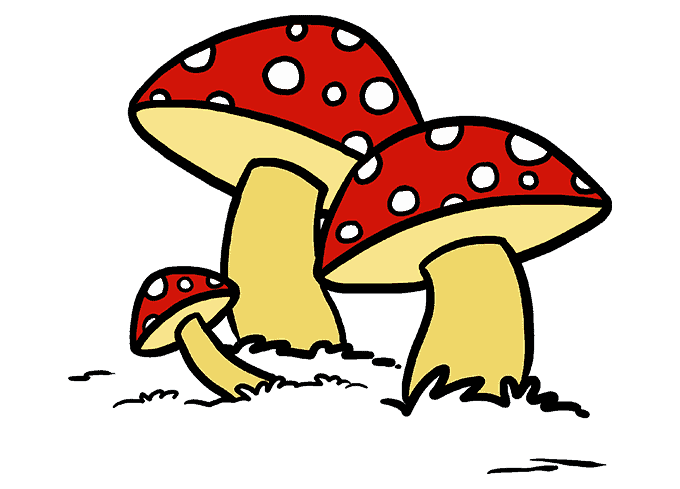 Drawing can be challenging for kids, but this simple step-by-step tutorial makes it easy for them to learn.
Start the drawing with a pencil and make light strokes, as you'll need to erase a few parts of the mushroom before you can complete the drawing.
Use a half circle or UFO shape to draw the cap of the mushroom, and use curved lines for the stem. Don't forget to add your white circles and color you mushroom red.
Watch the video tutorial here:

How To Draw An Octopus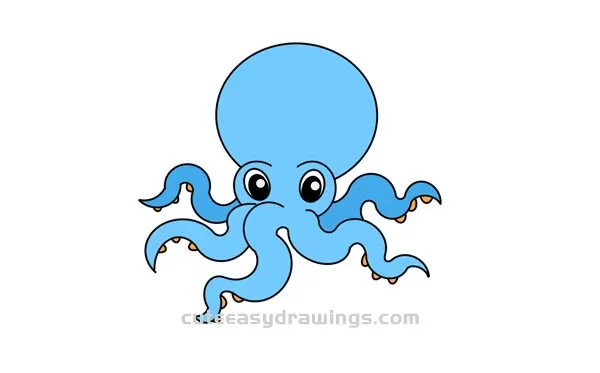 The octopus is one of the unique marine animals that move by pushing out water with its tentacles.
To draw an octopus, start by drawing a big, dome-shaped head and long, branch-like limbs.
This tutorial provides you with step-by-step instructions so that you can draw a cute cartoon octopus picture.
Cool And Easy Things To Draw For Teens
How To Draw Eyes
Eyes can be hard to draw. These easy step-by-step instructions will teach you how to draw realistic eyes.
Simply start by outlining the shape of the eye and follow the steps on how to shade, blend, and add detail to the eye.
It may take a few tries to get it right, so keep trying!


How To Draw A Simple Tree (without leaves)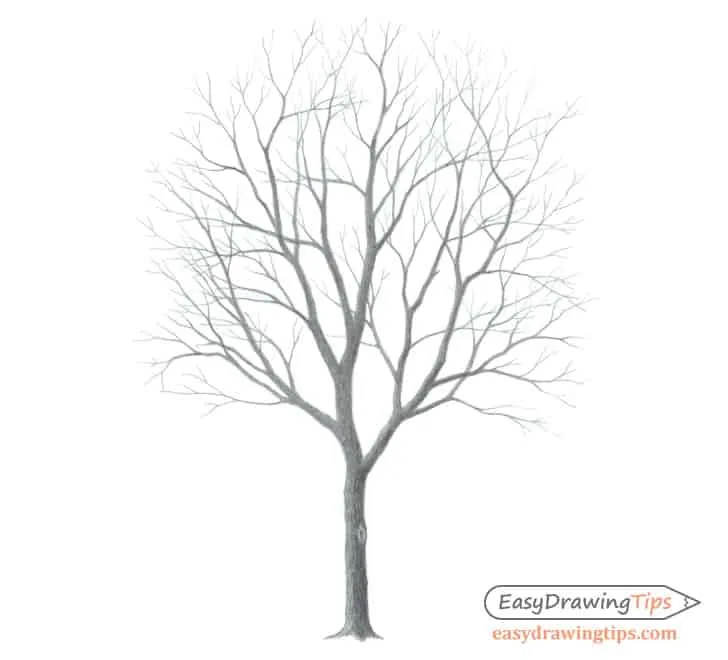 Here's a simple tutorial where you will learn how to draw tree without leaves in four simple steps.
This tree is not that difficult to draw, but you should take your time drawing and adding shading and detail to all the small branches.
As part of the tutorial, we'll apply some very basic shading by making the bark of the tree somewhat darker on the right side. This will help show the direction from which the light comes.
How To Draw A Mountain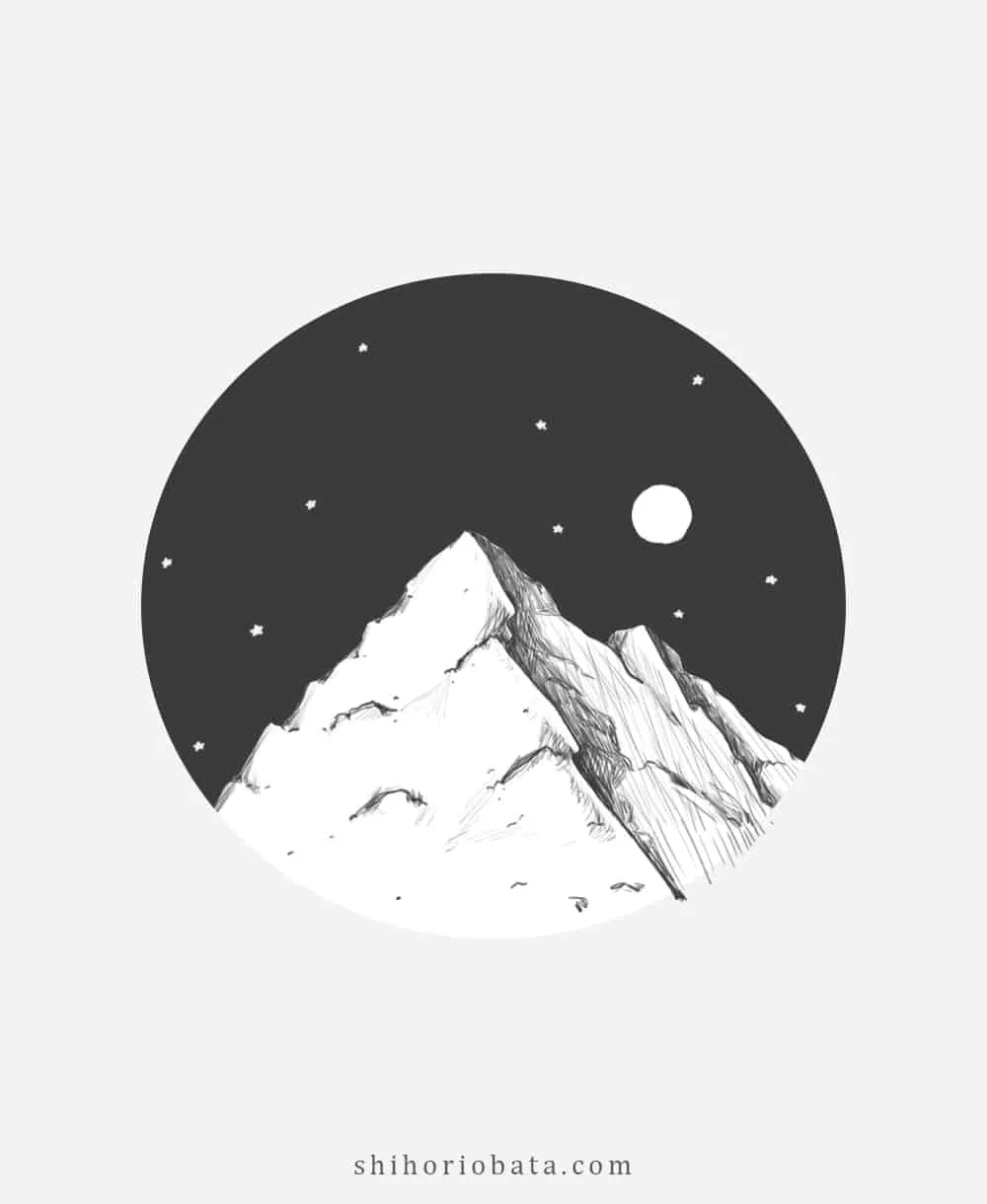 What about drawing mountains? Using this easy, step-by-step mountain drawing tutorial, you can easily do so.
With this tutorial you'll learn the concept of light and shadow, along with how to implement these concepts into your drawings.
How To Draw A Dragon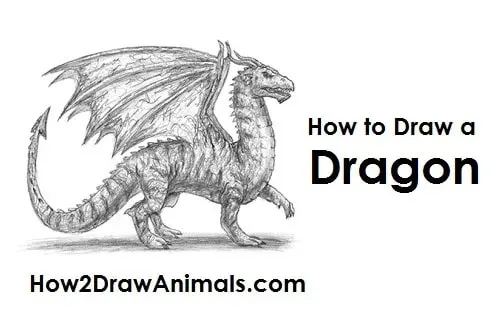 Dragons are mythical creatures that are featured in countless folklore tales. We are so used to seeing images of dragons even though they have never existed!
If you've always wanted to learn hot to draw a dragon then watch the video below and follow the step-by-step tutorial.
You'll start by drawing simple shapes and lines and then it goes on to show you how to add details to create this cool dragon drawing.

How To Draw A Lion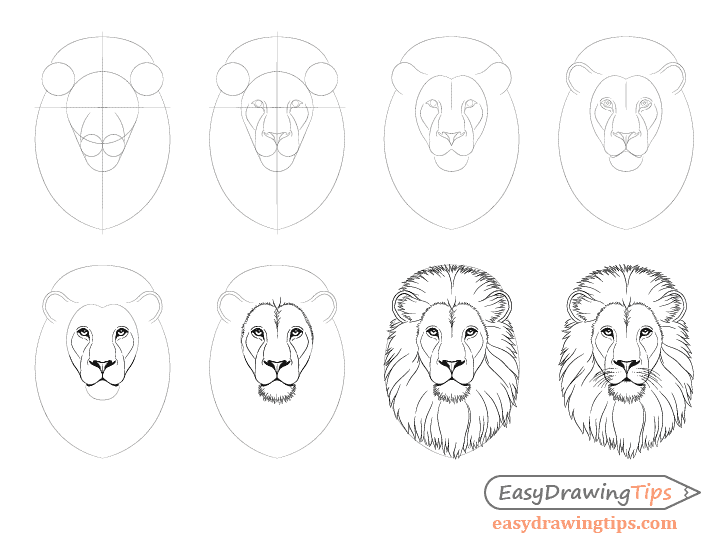 A lion is one of the most exciting animals to draw – it's majestic, powerful, and brave.
Many people are fascinated with lions, which has led to a huge demand for free instructions on how to draw lions.
Here is an amazing tutorial showing how to draw a lion face and mane, using easy to follow detailed, step-by-step instructions.
How To Draw A City Skyline

City skylines might look intimidating to draw but if you focus on the individual lines and shapes of the buildings, you'll notice that you can draw a skyline using simple shapes and forms.
There are three tutorials showing you how to draw a simple skyline, a layered skyline and a silhouette skyline like the one above.
The step-by-step tutorials will teach you how to draw this scenic cityscape in just a few steps.
How To Draw A Feather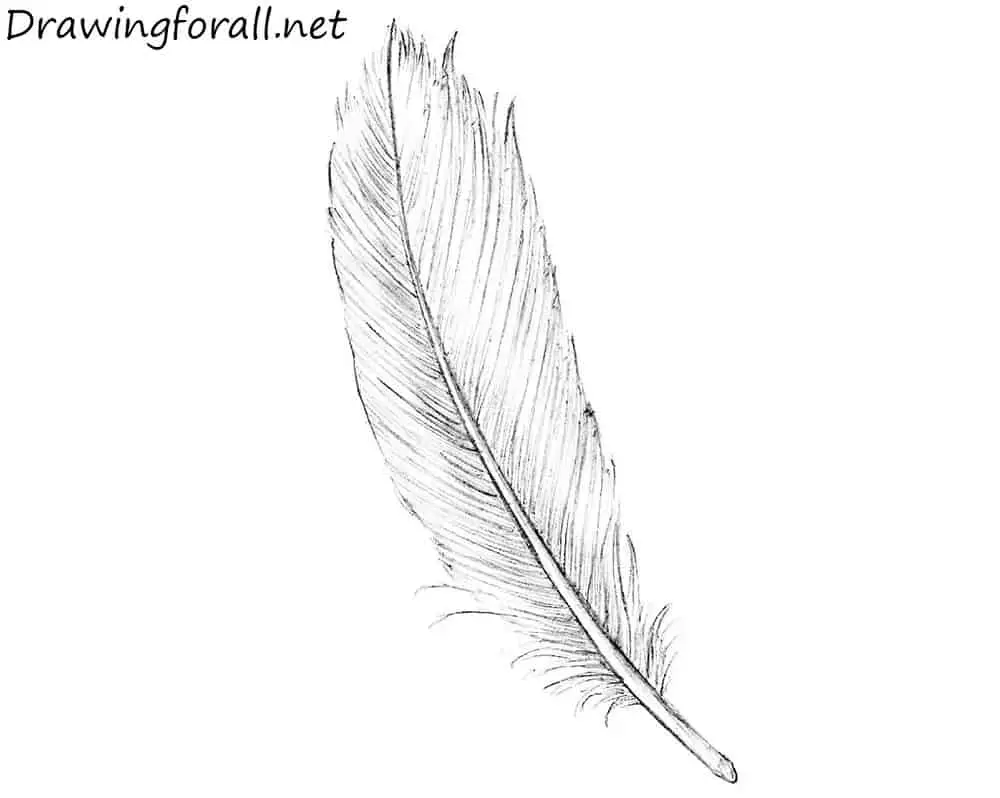 This handy, simple, step-by-step drawing tutorial will show you how to draw a realistic looking feather.
Follow the instructions closely from starting with a curved line to create the shaft of the feather, to drawing the feathery lines from the tips to the stem, and adding wavy and pointed contour lines.
How To Draw A Message in a Bottle
Often, bottles would travel long distances across oceans or take years to get found! Wouldn't it be fun if you could read a message in a bottle?
This video tutorial shows you how to draw a basic shape for the bottle and add some amazing simple details that takes this from a basic drawing to a stunning work of art.
Let's draw one together. Grab a pen and paper, and let's get started.
How To Draw An Anime Girl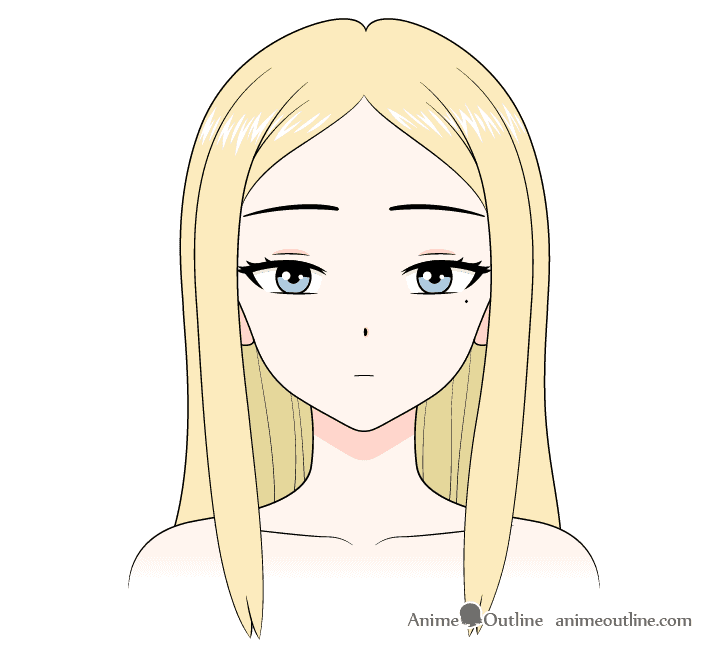 Animation and cartoons derived from Japan are referred to as anime.
The challenge of drawing anime characters can seem overwhelming, especially when you compare your drawings to those of your favorite anime.
If you break up the process into small steps, anyone can learn to draw anime characters.
How To Draw Hands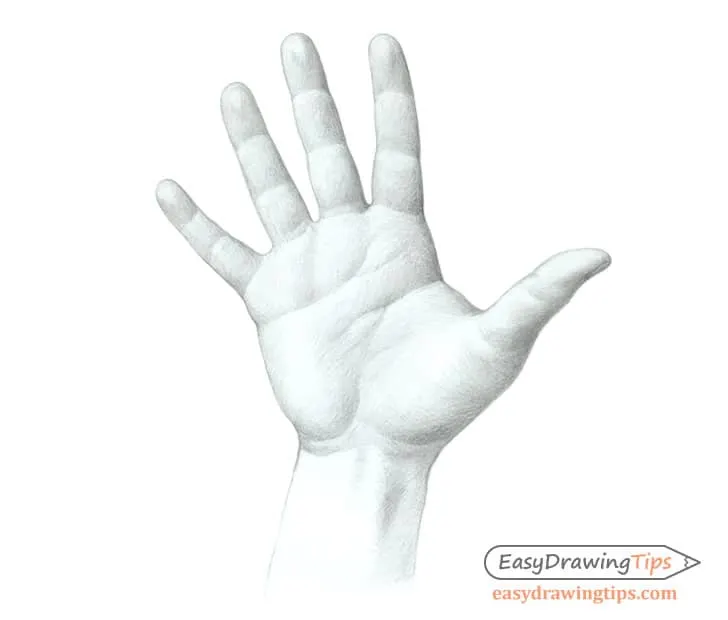 Hands are sometimes considered to be among the most challenging things to draw.
It can be tricky if you don't know what to look for. However, you can draw them much more quickly if you know how to look for specific shapes.
This tutorial will demonstrate how easy it is to create natural-looking hands.
How To Draw A Panda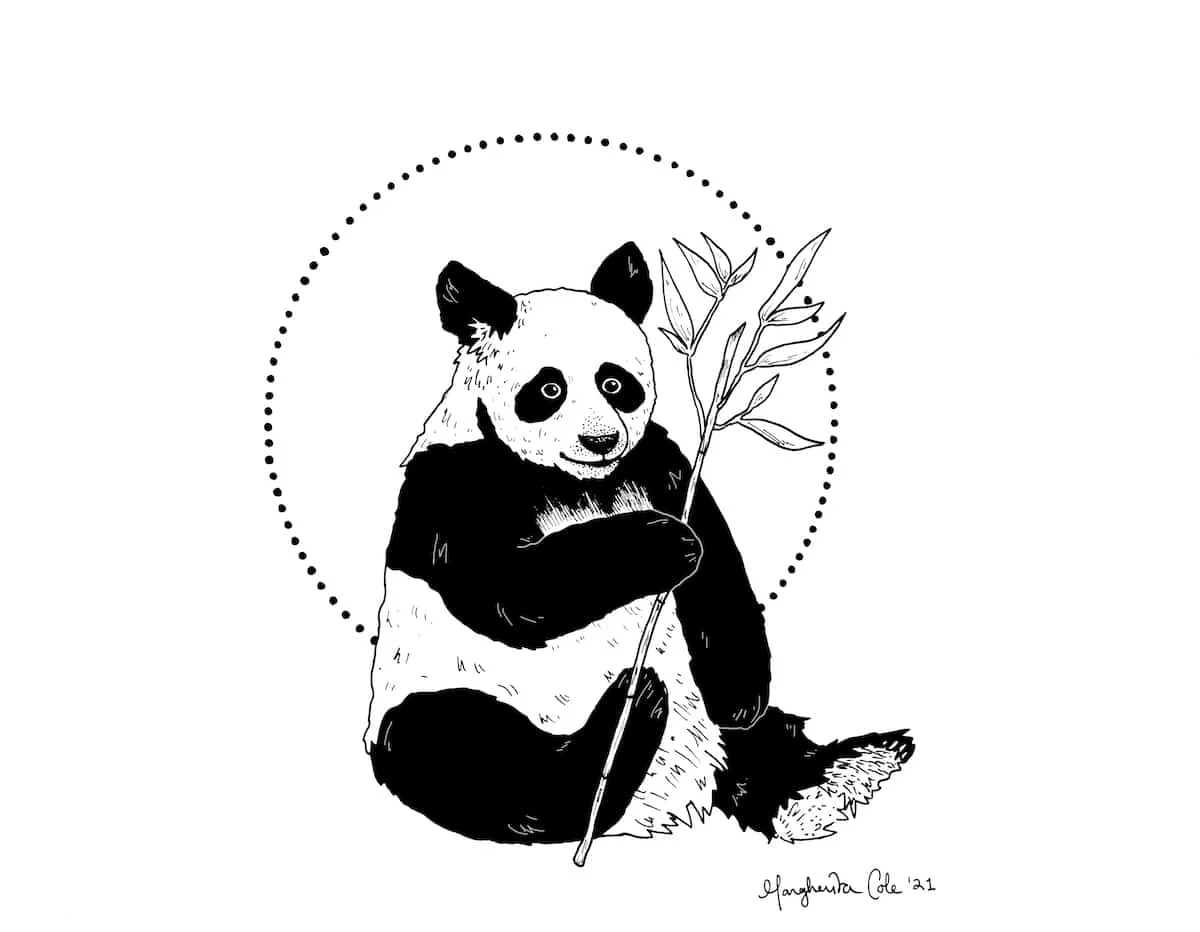 Panda bears are among the most adored animals on the planet. Their beautiful black-and-white markings, plush bodies, and playful demeanor are captivating.
Follow this step-by-step tutorial to learn how to draw a Panda Bear. That super cute face makes it hard to resist.
How To Draw A Flower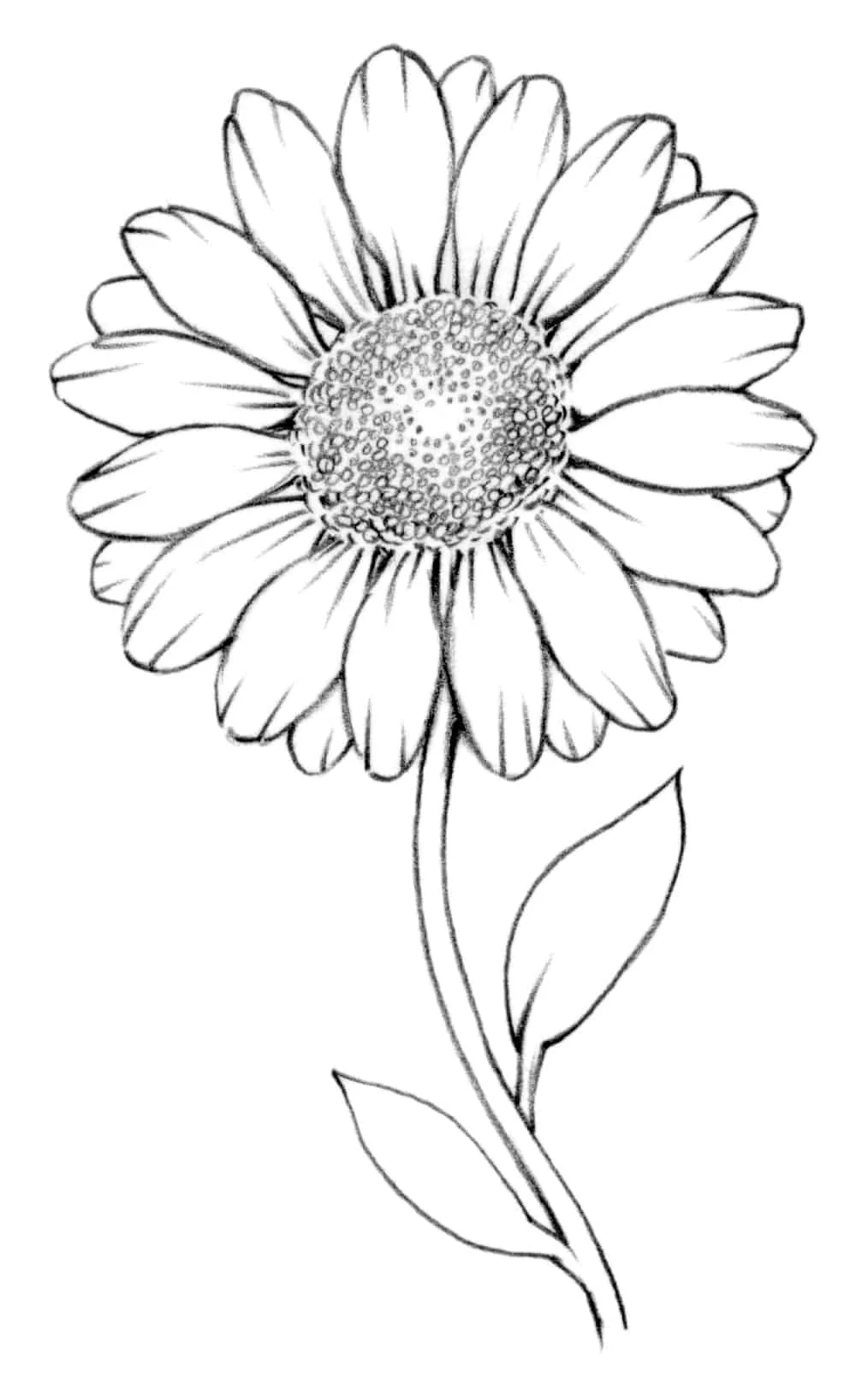 There are thousands of beautiful flowers that come in many colors, shapes, and types.
Some flowers are definitely easier to draw than others mainly due to the shape and design of the petals.
A flower with simple petals is a good drawing for beginners because it isn't overly complicated.
With any flower drawing it's always important to start with soft lines, as you will most likely be erasing your sketch lines and going over them with pen later.
This tutorial will show you how to first sketch the outline of the flower using simple shapes, and then gradually refining these using curved lines, shading and by adding details.
If you follow the instructions carefully you'll be able to draw this gorgeous daisy.
How To Draw A Moth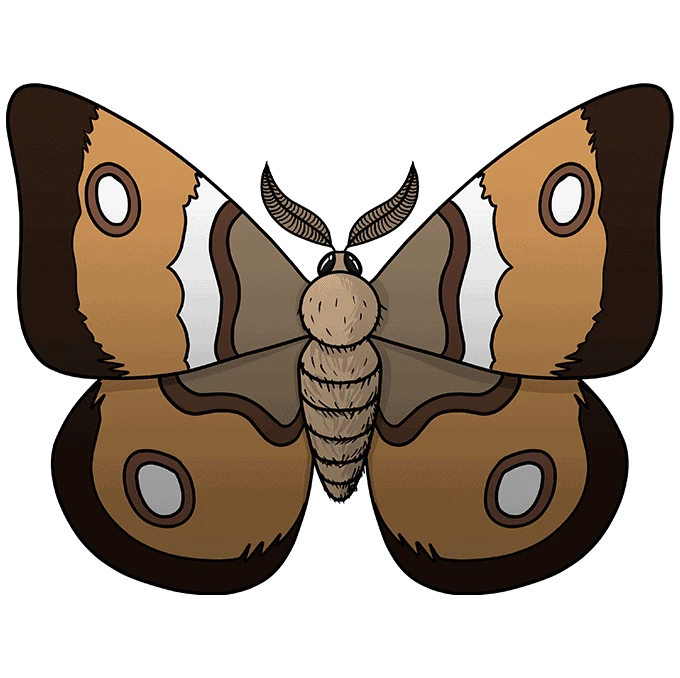 The moth is a fascinating creature that is active at night and likes to gather in bright areas.
The following tutorial, which teaches you how to draw this moth, is straightforward. Even something as simple as adding some lines and shading will provide your art with texture and depth.
How To Draw A Wolf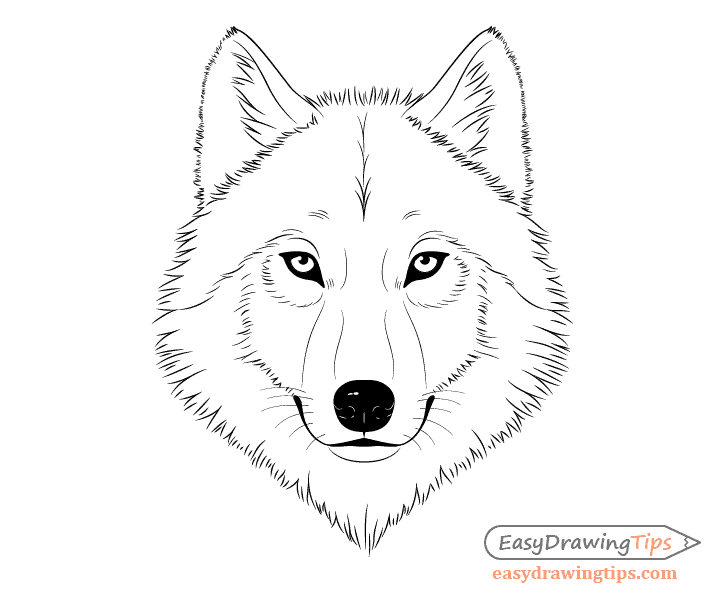 After learning how to draw a dog, it may seem quite natural to think that you'd be able to draw a wolf as quickly.
Although this tutorial is quite long, following the steps should not be too complicated for beginners.
Be careful not to press too hard on the pencil during the first few steps. Starting with light strokes is the best way to go.
In this tutorial, you'll learn how to create a fairly realistic-looking animal by using lines and very minimal shading. Follow our instructions exactly, and you are sure to end up with an incredibly realistic wolf head.
How To Draw A Cactus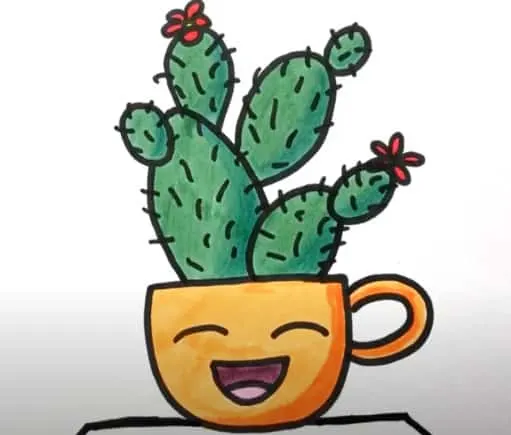 Here's how you can draw a cactus in just a few steps!
I like drawing succulents and cactus because they're quite forgiving when it comes to mistakes when drawing them.
It's rare to find a cactus or succulent with perfect symmetry.
Watch how to draw a cute cactus in the video below:

How To Draw A Sloth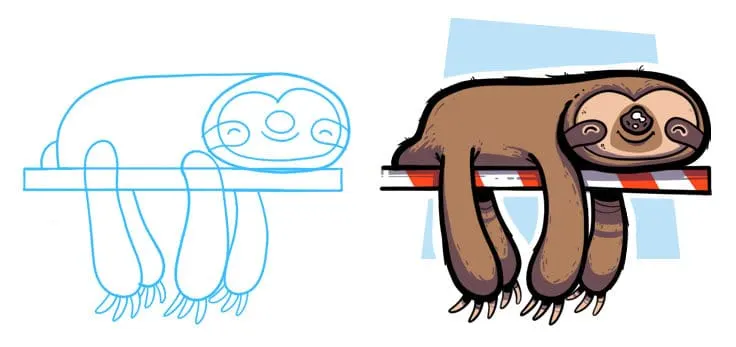 These cute sluggish tree-dwellers can be found in South and Central America. Sloths are pretty chilled animals and are known to move very slowly. Despite their resemblance to monkeys, they are not considered primates.
This amazingly detailed tutorial will show you how to draw step-by-step, making it enjoyable and straightforward.
If you love sloths as much as Kristen Bell, then you're going to love learning how to draw one. Watch this hilarious video below:
How To Draw A Camera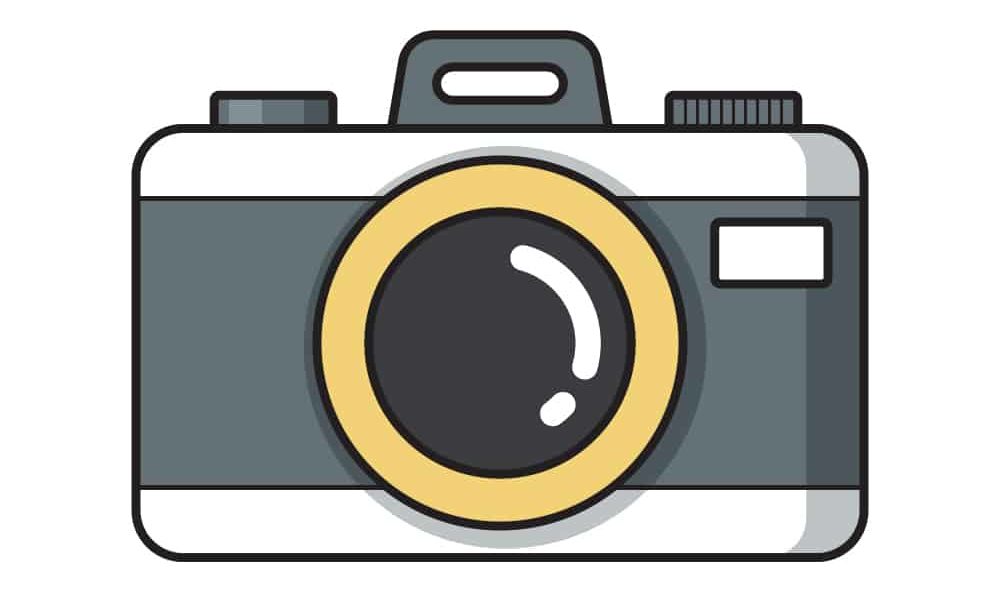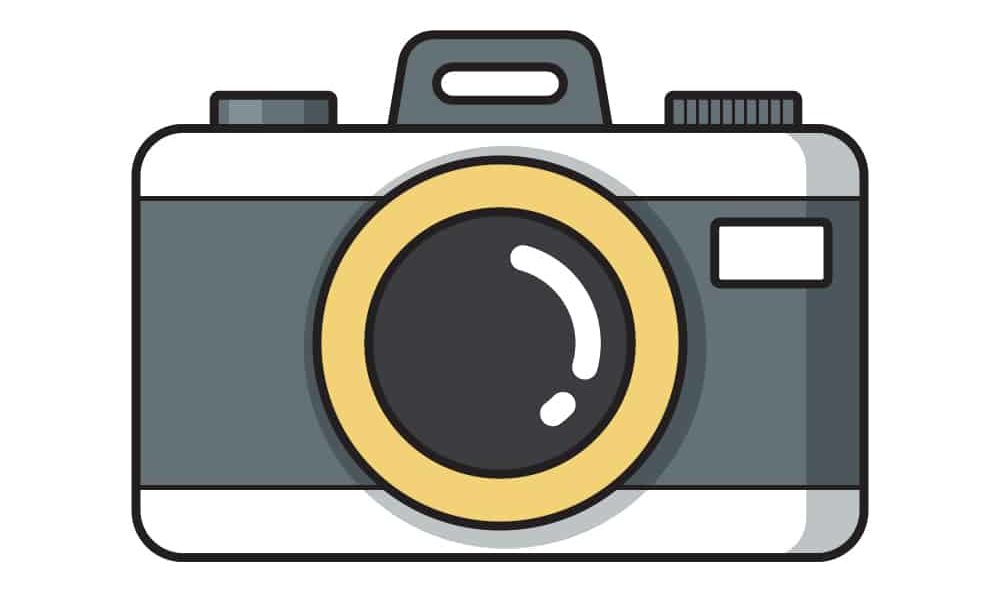 Here's a simple but cute lesson on how to draw a camera.
In the center of your paper, draw a rectangle with curved edges. This outline frames the camera body, and the next steps include drawing the circular camera lens and adding some details and shading.
It's so simple. You surely will be able to learn how to draw a camera from this lesson.
I hope you've found some cool and easy things to draw here and that you've learnt some helpful tips and tricks along the way.