There are a bunch of different potentially dangerous apps for teens and tweens that all parents should be aware of.
Although no app is dangerous by itself, many do unfortunately make it easier for kids to make bad choices and hide these from their parents.
The most potentially dangerous apps for teens and tweens are the Live Chat Room Sites where users have the ability to connect with random strangers via video messaging.
The following apps might look innocent enough on the surface but it might be best to keep an eye out and chat with your child about possible dangerous consequences.
Live Chat Room Sites – Connect With Random Strangers
Having the ability to chat with random strangers is one of the most potentially dangerous apps for teens & tweens that I can imagine.
Holla
Holla is a Live Random Video Chat where your teen can connect with strangers around the world.
They need to swipe left or right on users' profiles (like on Tinder) to either accept or decline live chats with other people.
If you want to connect with that person, you swipe right, and then you can chat via text, voice call, or live video call.
The profile includes a kid's age, location, gender, several pictures, and a blurb about their interests or other personal information.
As with many apps, the biggest risks are that your child might view sexual content, connect with a much older or dangerous person, and there is the risk of cyberbullying.
Online predators can take advantage of the "Nearby" feature which filters users by location, by trying to meet with children in real life.
Parents can use parental control apps like Bark, which can monitor text chats on Android devices for signs of cyberbullying, sexual content, online predators, and threats of violence. It is currently unable to monitor live voice and video calls on the HOLLA app, but Bark can notify you when your child downloads a new app so that you're aware of what your child is doing online.
Relate Article: Bark App Review
Monkey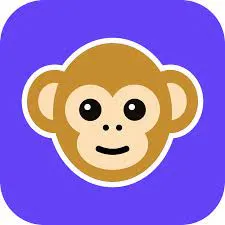 Monkey.cool used to be an app on Apple but was removed due to child safety complaints.
It is now a web-based live video chat app that connects users to random strangers worldwide for a 10-second video chat.
Kids will see the other person's age and gender before they start a video chat, and can choose to accept the call or not.
After 15 seconds the chat ends or they can choose to add more time or add the person on Snapchat to continue talking for longer.
They can join Solo (private) or Duo (group) chats.
Aimed at teens as the Omegle alternative with TikTok vibes.
It's understandable that kids have a need to connect with other teens, and with social distancing, online chats might be of interest to them.
As a parent, these types of chat groups worry me as you never know who is going to be online.
I always talk to my children about not letting strangers in the house in real life, through games or apps.
Common Sense Media rates it for older teens 17+.
Other similar Live broadcasting apps include:
Live.Me
TinyChat
MeetMe
Chatroulette
Fruzo
FaceFlow
iMeetzu
ChatRad
Live.me
YouNow
Chatspin
Watch this video which shows you how to use the Monkey app:

Omegle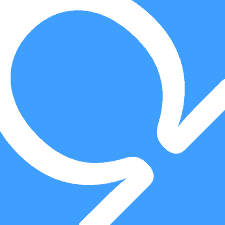 This chat site was created by an 18-year-old where strangers can meet up in a chat room.
The site's catchphrase "Talk To Strangers" is enough to strike fear in any parent's heart.
Rated 18+ Omegle is definitely not for teens as it is anonymous and users discuss anything they'd like.
Conversations are filled with explicit sexual content, lewd language, and references to drugs, alcohol, and violence.
And if that's not bad enough, many users ask for personal data like ASL (age, sex, location), send nude photos, and meet up in real life.
Hot Or Not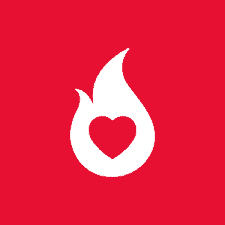 Another app to be aware of is Hot or Not.
Users of the app can rate profiles, browse nearby people, and chat with strangers.
According to police, the app's purpose is to hook up.
Social Networking / Messaging Sites
Ask.fm
This app is rated ages 13+ and is a very popular social networking site among teens.
Users can use the site anonymously to ask other users questions.
Due to its anonymity, some children have used the app for hurtful cyberbullying that has been linked to suicides. In other words, it's cyberbullying with no possibility of being caught.
They have added a Safety Guide for parents and teens on their website but ultimately we need to talk to our children and check up on them regularly about using any of these apps.
Burn Note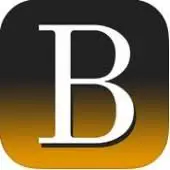 Burn Note is a messaging app that displays one word at a time and then automatically deletes messages after a predetermined period.
It can be used for text messages only, not for photos or videos like in Snapchat.
As messages are deleted children might be inclined to share more than they would otherwise, and it's also a minefield for cyberbullying as there is no evidence once deleted.
Houseparty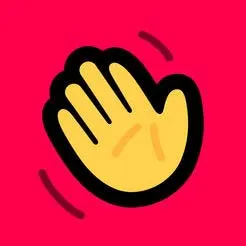 Houseparty is another potentially dangerous apps for teens.
This is a video chatting app where friends can chat to each other through live video and texts in chat groups.
The problem comes that there's nothing keeping friends of friends from joining the group, so you may end up chatting to strangers, including online predators.
KiK Messenger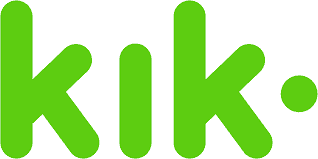 KiK is an instant messaging app that lets users exchange videos, photos, sketches, and create gifs.
Unfortunately, there are no parental controls or ways of authenticating users.
There is a very active porn scene with chat rooms where users can trade photos and videos with each other.
Definitely not something you want your teen to stumble onto while searching a social chat group to join
Line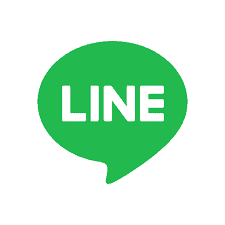 Line is an all-in-one mobile app for audio chat, sharing photos and videos; free texting and video calls too.
What parents need to know is that it includes social media elements such as games (Line Play), group chats, and personal timelines as well. This means that there is a lot of inappropriate content visible to your teen.
The app is free but in-app purchases are required to call contacts that are not Line users, as well as using most stickers.
Parents on Common Sense Media warn others to "Beware!" And to delete this app from your child's device immediately.
Snapchat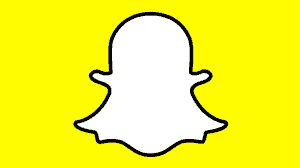 Although Snapchat isn't one of the worst apps around, there are a few things to consider.
If your teen uses it wisely then there shouldn't be too many issues.
However, if your teen shares an inappropriate photo, believing that it will disappear after posting, they might be in for a nasty surprise.
It's quite easy to recover a Snap, and these can be used against them, or even shared on porn sites!
So this is really one of those apps where you just need to have a very frank conversation with your teen about the dangers of sharing personal information, photos or videos.
You might also want to read: What Does The Yellow Heart Mean On Snapchat?
Tumblr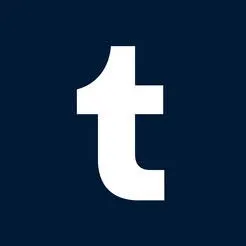 Tumblr is a photo-sharing app that can also be used for sharing videos and messages.
Unfortunately, there is a lot of inappropriate content that your child can easily access. This includes pornography, violence, hate speech, self-harm, and eating disorders.
Unless you change your privacy settings all your content and photos are set to public for everyone to see.
Whisper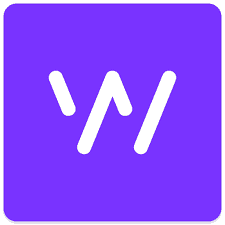 Whisper is an anonymous social network that lets users share secrets with strangers.
Users post confessions or secrets (real or fake) by superimposing text on a picture.
Kids sign up with a random nickname so it's anonymous.
However, police say that it does show users' location so people can meet up if they choose to.
A recent article in the Washington Post warns that the secret-sharing app "Whisper" left users' intimate messages and fetishes, tied to their locations, exposed on the Web.
Secret Folder Hiding Apps
Audio Manager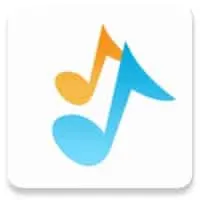 Audio Manager has nothing to do with controlling the volume on your son's iPhone or managing his music files but is an app used to hide other apps on your phone.
The Audio Manager app shows a lock screen when you press and hold it. You can use it to hide messages, images, and videos.
Another similar app is called HIP (Hide It Pro) disguised as a music manager.
Best Secret Folder (iPhone)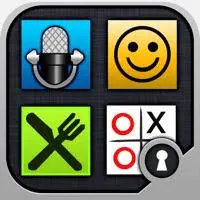 This app is password-protected so that no one can access your photos or videos.
You can hide & save sensitive data, organize your albums, and has a fake lock for data protection.
The icon blends well with others, so you wouldn't notice it.
There's nothing really wrong with the app itself. Just be aware that it exists and that your teens could be hiding some things from you.
Calculator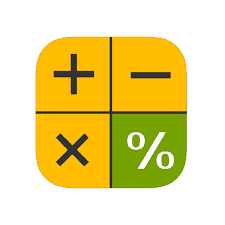 The calculator icon is similar to Audio Manager as it is posing as something it isn't.
It looks like a normal calculator app but when teens push a button within the app they can hide all inappropriate pictures from you.
If you do check your child's phone regularly, then you might want to check what's behind the innocent-looking calculator app.
Vaulty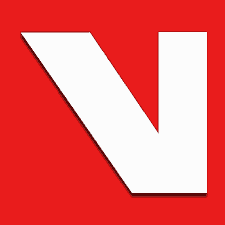 Besides storing photos and videos away from parental eyes, Vaulty will also take a picture of anyone who tries to access the "vault" with the incorrect password.
Finding it on your teen's phone can only mean one thing: They are definitely trying to hide things from you.
Another secret folder is JustT which is used to hide photos and videos. It features password protection, decoy videos and alarm settings.
Again, nothing necessarily wrong with these apps.
Teens should be allowed to have their privacy, so just be aware of what these apps are used for.
Dating Apps
Tinder
Tinder is a dating app and in my opinion is more for adults as teens should be dating kids they know, and not meeting strangers online.
It can also be used for cyberbullying as a group of kids can target another child, and intentionally make their 'rating' on the app go down.
Blendr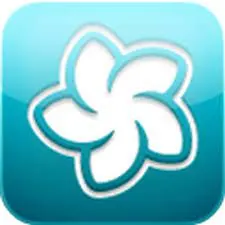 Blendr is the partner to the Grindr app (a dating app geared toward the LGBTQ community).
Like Tinder, these are dating apps based on your location.
Users can message, exchange photos and videos, and rate the "hotness" of other users.
In my opinion, teens do not need to be on dating apps and should be hanging out with friends and not meeting strangers online.
However, if you're 18+ and want to meet and date new people then these dating apps are all pretty similar.
The danger is more in what you share and choosing a safe place to meet someone when you do choose to go on a real date.
Other dating apps include :
Plenty of Fish
HILY
Zoosk
Mocospace
MeetMe
Badoo
Skout
Bumble
Law enforcement warns that users can create fake accounts and falsify their age, luring kids and teens into sharing inappropriate photos & videos, or meeting them in real life.
Dieting App
Vora
Vora is an app created to track your fasting activity for health benefits.
However, some teens with eating disorders have been known to use it as it has a social media feature that connects users to other fasters.
Just something to be aware of if you're worried about your teen having an eating disorder.
Key Takeaways
When researching this article I personally found it a bit scary to open and use some of these apps.
I didn't like the fact that they allow anyone to view me through my camera in my home.
However, I can imagine that for kids, it's just another app to click on and see what happens.
They don't have that ingrained fear as we do of the unknown, especially on the internet.
Plus many of these apps look so cute and harmless.
Your children will find them, and they will click on them.
They might even have fun talking to some other kids.
Or they might be bullied, or worse come into contact with a pedophile.
So what can you as a concerned parent do to protect your teen or tween from these potentially dangerous apps?
As always, you need to talk to your child about the dangers, explain what to do if they do encounter anything harmful.
Limit screen time, and make them sit in the same room as you if they go online. This will be difficult with older teens but certainly necessary with younger kids.
Stay up to date on social media & online trends
Install safety monitoring software on all devices