Bark App Review 2023 – Best Parental Control App?
Parenting is hard, especially when you have a teenager.
In an ever-changing digital landscape, we need to help our children safely navigate the online world.
We want to give our teens more independence and freedom to chat with friends and explore the online world.
However, we also need to keep them safe.
Bark is a parental control app that allows our children to have their privacy, whilst giving us support by alerting us regarding any activity that might be concerning.
The Bark app helps parents and guardians monitor what their kids are doing on the internet. The app blocks inappropriate content manages screen time, and filters websites so that they can safely explore the digital world while keeping them safe.
Worldwide surveys show an increase in both cyberbullying among children and that most teens have encountered nudity or content of a sexual nature online. Teens are engaged in conversations about drugs and alcohol, as well as depression, and involved in self-harm or suicidal situations.
The parents who use the Bark app are empowered to prevent these things from happening by ensuring that their children are browsing sites without predators, targeted advertisements for drugs or alcohol, or offensive material like pornography.
Bark does not replace your responsibility to parent your child. It is merely an app to help you in guiding them safely in the online world. It's also a very useful tool that will give you the opportunities to have important conversations about difficult but serious topics when they're ready.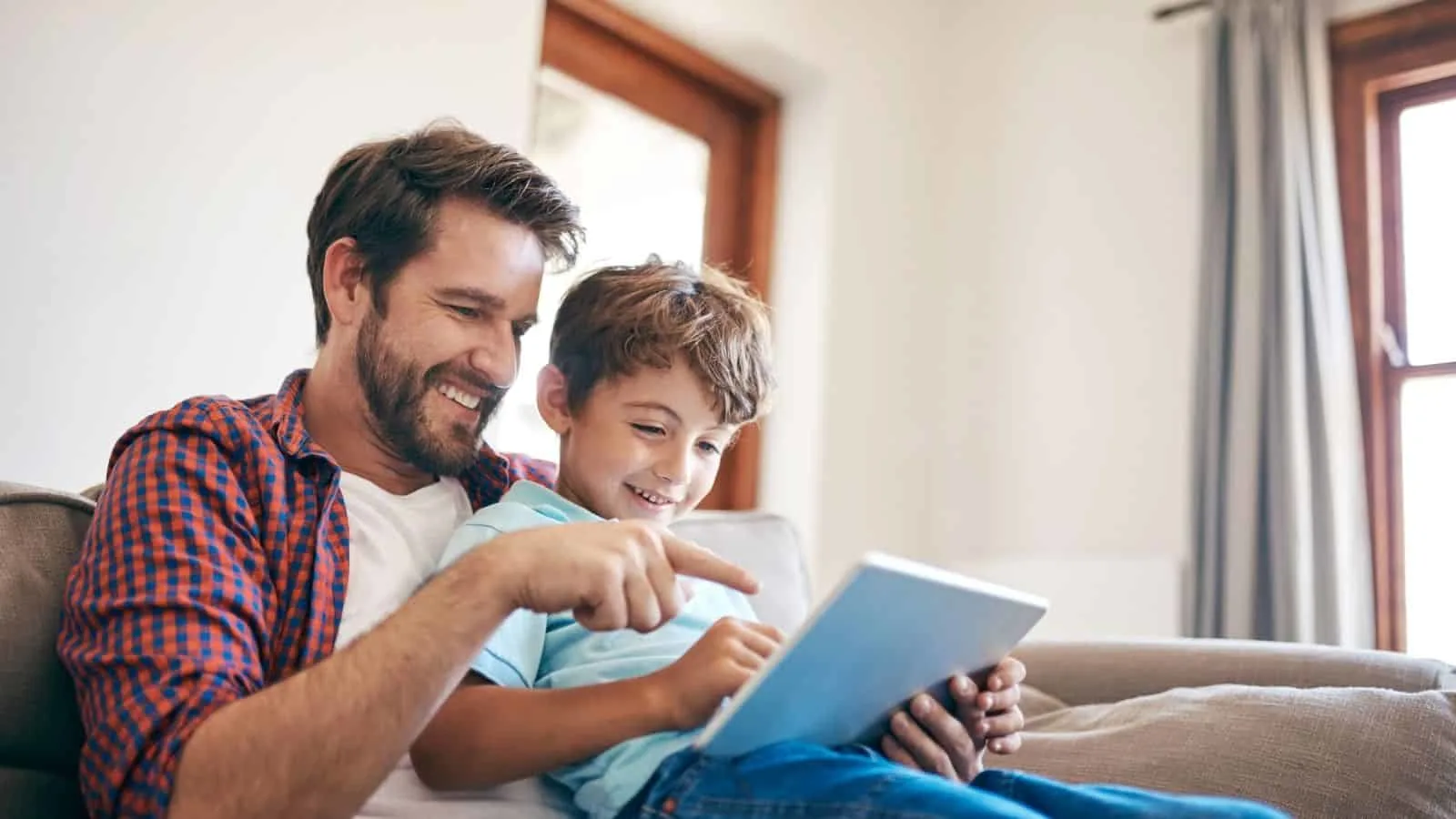 If your child has access to social media platforms, you should definitely consider parental control apps like Bark to keep them safe.
The video below shows how quickly and easily a young child can receive messages from child predators.
BEWARE: Please note that this video is quite disturbing and has some very explicit messages sent to a (pretend) child. While this video might shock you, it's important to educate yourself and know just what children can face online.
Bark is a personal parenting assistant that monitors your child's online activity. It will only notify you of potential concerns so you can save your time and their privacy by not scrolling through every single one of their interactions. This way, you'll be able to maintain open lines of communication with them while building trust because they won't feel like they're constantly being monitored.
"Bark was created in collaboration with child psychologists, youth advisors, digital media experts, and law enforcement professionals, to offer parents a better, easier, and more effective way to keep children safe online."

What does the Bark app do?
Content Monitoring
Bark works with iOS and Android to monitor your child's texts, email, photos, videos, YouTube, and 30+ apps and social media platforms for issues like cyberbullying, adult content, sexual predators, profanity, suicidal thoughts, and threats of violence.
Parents receive alerts via email or text only when something potentially problematic occurs online. You won't be able to see everything on your child's phone — just the things you might need to know about.
Screen time management
Families can set time limits and create schedules for when their children's devices can connect to the internet.

Web filtering
Their web filter lets you select which websites are appropriate for your child to access on their devices. You can block specific sites or even whole categories like streaming services, online gaming, sexual content, and more.
How does bark work?
Content Monitoring
Bark uses advanced machine learning and statistical analysis techniques to recognize signs of digital dangers. It uses contextual analysis and natural language processing, including the latest teen slang, to determine when something serious might be happening.
Screen time management and web filtering
Families can manage not only when their kids can access the internet on their devices, but also which sites they can visit.
You can create custom profiles for each child, create screen time schedules, and manage access to a wide variety of websites — including video streaming, gaming, adult content, and more.
Alerts can be sent to more than one parent or caregiver.
Their algorithms are currently trained in English and Spanish, but they're looking to add more languages in the near future.
Bark is currently available only in the United States.
All data is kept secure with encryption.
How to talk to your child about Bark
Remember that Bark does not replace your responsibility to parent your child. It is merely an app to help you in guiding them safely in the online world. It's also a very useful tool that will give you the opportunities to have important conversations about difficult but serious topics when they're ready.
It's probably best to talk to your child as soon as they get a smartphone. They'll still be excited and open to listening to you and you will be able to explain why installing a parental control app is important for their online safety.
Explain that it is designed to protect them from digital dangers that they might not even be aware of. Parents don't get access to every single message they send — only to online activities that indicate that they might be in danger. This gives them more privacy, as the alternative is that we go through their phones to see what they're doing or who they're talking to every day.
If you do get alerts, assess the alert first before immediately demanding an explanation from them. Use it as an opportunity to discuss a possible concern. Remember, your child should have some privacy and this is not about punishment, but about protection. If the app is used as it is intended, then your child should be generally receptive to it.
You can also make adjustments to the app, like lowering the security settings, as your kids grow older.
I found these tips on how to talk to your child about Bark very helpful:
Explaining Content Monitoring

Some kids worry that by allowing Bark to monitor their online accounts, parents will be snooping on all of their conversations. In reality, parents turn to Bark to avoid doing exactly that. Spot-checking devices every night or week is time-consuming and invasive. The beauty of Bark is that it only alerts parents to potential issues. Checking alerts from Bark means that parents don't have to scour every text, email, or post — which gives kids more privacy, not less.

Start the conversation: "I think it's important for you to have privacy. The reason I want to use Bark is that it will only alert me if there might be something wrong. I don't want to read every time you ask your friends what's up, but I do want to know if someone is cyberbullying you or sending you inappropriate pictures."

It's also worth noting that 99.91% of all communications are reviewed only by Bark's artificial intelligence engine. We do have a trained human review team that works to verify urgent or life-threatening alerts, but kids can rest assured knowing that neither their parents nor the employees at Bark are watching their every move.

Start the conversation: "You know how when you first got your permit, you had to have someone driving with you to help you watch for hazards on the road? That's kind of how Bark works — it helps me watch out for bad drivers on social media who might be putting you in danger."

Parents should give their kids some credit — they're often capable of handling challenging situations on their own. But they can't handle everything alone. For times when they're in over their heads — if they're being groomed by a sexual predator or if someone is extorting them with inappropriate photos — Bark allows kids to have someone in their corner.

Start the conversation: "I think it's cool that you have so many followers on Instagram. But some of the comments I've read are concerning, and I want to help you stay safe online. Bark will let me know if someone is harassing you or sending inappropriate messages."

Bark provides families with opportunities to have difficult conversations around what they're experiencing online. Whether it's a classmate threatening to bring a gun to school, a friend engaging in self-harm, or witnessing cyberbullying on Instagram, kids need to know how to rise to the occasion. These conversations can be challenging, but they're worth it.

Discussing Screen Time Management and Web Filtering

Screen time management

If your child is frustrated by the screen time rules you've set for them, do your best to explain how you think these limits could actually benefit them. Using this conversation-starter to show your kid how much you support their non-tech interests can really encourage them!

Start the conversation: "I know how much you love practicing your basketball skills, and I'm so proud of how hard you work to get better. I want to help you follow your passions! That's why I'm scheduling some time for you to focus on the things you love."

Web filtering

Your child might also feel upset if you've elected to block certain websites (or even whole web categories) with our filtering feature. It can be helpful to discuss how you've actually turned these filters on to keep out some of the worst of the online world — not to punish them.

Start the conversation: "I know you feel like your internet access is being unfairly limited, but web filtering is actually good for both of us. You get more privacy because I don't have to go through your browsing history, and I get peace of mind knowing you're using the internet appropriately. A few things might be off-limits, but the rest of the internet is yours to surf. So keep posting your awesome photography on Instagram and using YouTube to find amazing baking recipes. There are still so many great things you can do online!"

At the end of the conversation, it's a good idea to give your child time to explain how they feel about the situation — listen to them and be open. If you let them know that you care about their perspective and want to hear them out, that can reduce friction and help them adjust. bark.us/blog
Frequently Asked Questions
Does the Bark App work on both Apple & Android devices?
Yes. But please note that the Bark app is able to monitor different information on different platforms and on different devices, see more info on this below.. Installing Bark does not void phone warranties or terms of service.
What if I have a different device to my child?
You can log into your Bark dashboard, and monitor your child's online activities, from your own phone via the Bark app or website, regardless of whether you have an iPhone and your kids have an Android (or vice versa). Using different types of devices has no effect on their ability to detect potential issues. It's also possible for co-parents to share alerts and notifications.
Which platforms does the Bark app monitor in 2021?
| | | | | | |
| --- | --- | --- | --- | --- | --- |
| | | Android | iOS (Apple) | Amazon Fire | Computers |
| | AOL Email | ✓ | ✓ | ✓ | ✓ |
| | BIGO Live | ✓ | ✓ | ✓ | ✓ |
| | Chrome | ✓ | ✓ | N/A | ✓ * Requires extension |
| | Comcast Email | ✓ | ✓ | ✓ | ✓ |
| | Discord | ✓ | | N/A | |
| | Dropbox | ✓ | ✓ | ✓ | ✓ |
| | Edge | | | N/A | ✓ * Requires extension |
| | Facebook | ✓ | ✓ | ✓ | ✓ |
| | Flickr | ✓ | ✓ | ✓ | ✓ |
| | Gmail | ✓ | ✓ | ✓ | ✓ |
| | Google Drive | ✓ | ✓ | ✓ | ✓ |
| | GroupMe | ✓ | ✓ | ✓ | ✓ |
| | Hangouts | ✓ | ✓ | ✓ | ✓ |
| | Holla | ✓ | | N/A | N/A |
| | Houseparty | ✓ | | N/A | |
| | iCloud Email | ✓ | ✓ | ✓ | ✓ |
| | iOS Notes | N/A | ✓ | N/A | N/A |
| | iOS Voice Memos | N/A | ✓ | N/A | N/A |
| | Instagram | ✓ | ✓ | ✓ | ✓ |
| | Kik | ✓ | ✓ | ✓ | N/A |
| | Lipsi | ✓ | | N/A | N/A |
| | LiveMe | ✓ | ✓ | ✓ | ✓ |
| | Messenger Kids | ✓ | | ✓ | N/A |
| | OneDrive | ✓ | ✓ | ✓ | ✓ |
| | OneNote | ✓ | ✓ | ✓ | ✓ |
| | Outlook | ✓ | ✓ | ✓ | ✓ |
| | Saved Photos & Videos | ✓ | ✓ | ✓ | ✓ (Chromebooks only) |
| | Pinterest | ✓ | ✓ | ✓ | ✓ |
| | Reddit | ✓ | ✓ | ✓ | ✓ |
| | Silk / Amazon Internet Browser | N/A | N/A | ✓ | N/A |
| | Skype | ✓ | | ✓ | |
| | Slack | ✓ | ✓ | ✓ | ✓ |
| | Snapchat | ✓ | | N/A | N/A |
| | Spotify | ✓ | ✓ | ✓ | ✓ |
| | Steam | ✓ | | | |
| | Text Messages | ✓ | ✓ | N/A | N/A |
| | TikTok | ✓ | | ✓ | N/A |
| | Tumblr | ✓ | ✓ | ✓ | ✓ |
| | Twitter | ✓ | ✓ | ✓ | ✓ |
| | VSCO | ✓ | | N/A | N/A |
| | WhatsApp | ✓ | ✓ | N/A | N/A |
| | Yahoo! Mail | ✓ | ✓ | ✓ | ✓ |
| | Youtube | ✓ | ✓ | ✓ | ✓ |
If you want a closer look at what Bark monitors on each individual app, please check our their support page HERE.
Can Bark see Snapchat pictures?
Currently, Bark can only monitor Snapchat private messages (text chat only) on Android. Snapchat makes it extremely difficult to monitor its content on any platform. Currently, no other monitoring service can scan Snapchat messages on iOS devices. They are working on solutions for iOS devices.
You might also be interested in: What Does The Yellow Heart Mean On Snapchat?
Why is the Bark App bad?
Bark has a dashboard and shows social media alerts for parents who care about social media dangers. But for parents who need to track kids' real-time location or history, the Bark app is not the best choice for them. Because it doesn't offer a real-time family locator feature and only uses the check-Ins feature to locate kids.
Will my child know that the Bark app is installed?
While it is technically possible to set up Bark without your child's knowledge (assuming you have the log-in information for their online accounts), you should definitely discuss your usage of the Bark app with your child. Talking to your child about alerts when they arise provides a good opportunity to have important conversations about serious topics.
How many devices can bark monitor?
Your Bark subscription has unlimited children, devices, and accounts that you can monitor.
Can Bark see deleted texts?
Bark can only see deleted texts on Androids
What if my child uninstalls the Bark app or adjusts the settings?
Children aren't able to adjust their own screen time limits from the Bark for Kids app. Deleting the app will allow them to get around the restrictions, but you'll be notified if this happens. If your child changes the passwords to their email or social media accounts, causing Bark to stop monitoring them, you'll also get a notification.
What if my child has more than one social media account?
They're able to monitor more than one account on any given platform. You will need to connect each additional account you want Bark to monitor.
Can I set different screen times for different children?
Yes, you can create a different schedule for each of your children.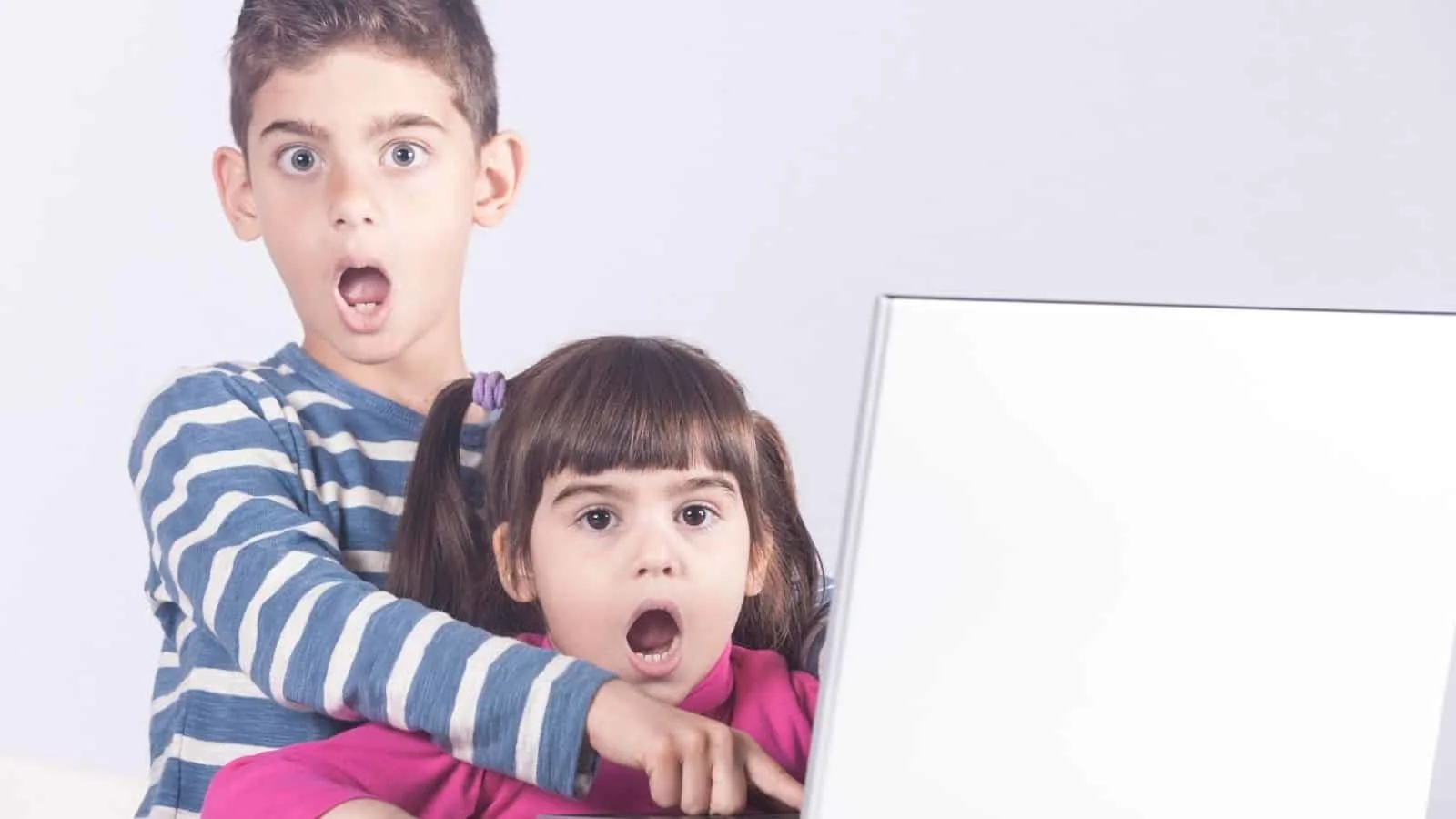 How is Bark different from Apple's Screen Time and Google Family Link
In terms of web filtering, Apple's Screen Time and Google Family Link web filters only block general content. Bark, on the other hand, breaks down a wide range of categories and exceptions to enable a more customized and refined level of protection.
Can Bark see what apps are downloaded?
Though Bark does not alert on every newly installed application on your child's iOS or Android device, Bark can alert you if a monitored device downloads a risky app, like anonymous messaging platforms, even if at this time Bark cannot monitor that platform for worrisome activity.
Does it have a free trial?
Yes, Bark offers a 7 day free trial. You can sign up and try their 7 day free trail here.
How much does Bark cost?
Bark offers two products to choose from, depending on the age of the child and the level of protection you need.
Bark Jr is perfect for younger kids and helps parents and guardians:
Manage screen time
Filter which websites your kids can visit
Keep up with kids with location check-ins
Cost: $5/month or $49 annually
Bark Premium is a comprehensive solution that includes :
Content monitoring
Screen time management
Web filtering
Bark Premium is $14/month or $99 annually
Both plans are just one price regardless of the size of your family — or the number of devices they have.
Bark App Review Overview
Benefits of the Bark Parental Control App
Monitoring across 38 social media platforms
Alerts by text and email
Screen time limits
Website filtering
Affordable
Compatible with Android and iPhone
Advice on how to start honest conversations with your child
Negatives of the Bark Parental Control App
For parents who need to track kids' real-time location or history, Bark is not the best choice for them. Because it doesn't offer a real-time family locator feature and only uses the check-Ins feature to locate kids.
As with any parental control app, you need to have a conversation with your child about why you're installing this app. You need to maintain open communication and a good level of trust with your teen. You shouldn't use a parental control app as a form of punishment if you detect things they've done that you don't like. It is a tool to help you protect your child from the dangers that are all too prevalent online and to guide them towards managing potentially concerning situations safely on their own.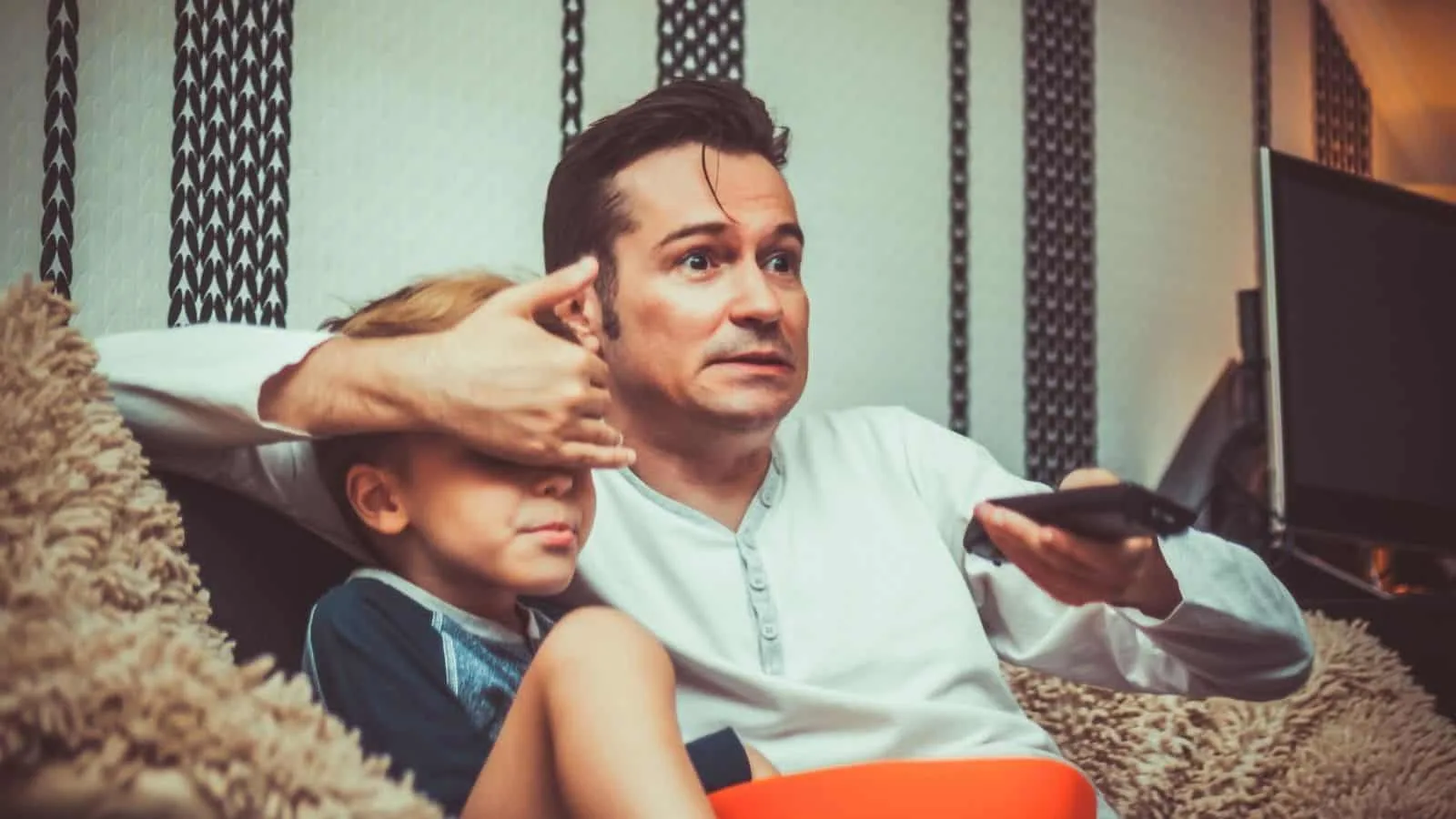 It's a long read but I wanted to cover all the aspects of why having a parental control App is important in protecting your kids from online dangers.
Please remember that it is meant to protect your child and not punish them for behaviors that you might uncover. Lean in with love and understanding, and avoid judgment and anger. Children are born curious – it's our job to protect and guide them in becoming well-adjusted adults.