What Are Positive Affirmations for Teens?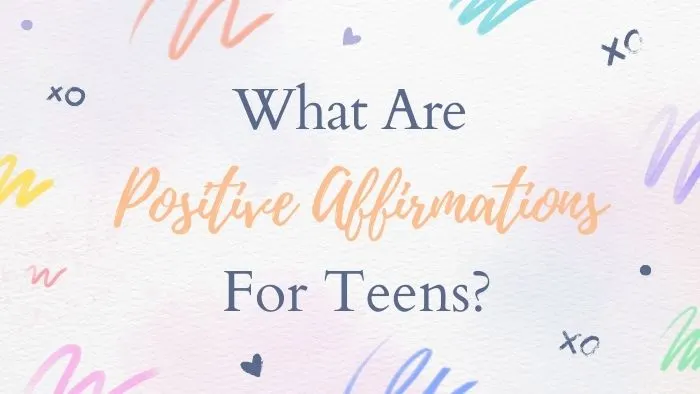 Positive affirmations are statements of phrases designed to counter negative or unhelpful thoughts. These phrases include words you would like to hear to challenge your negativity or anxious thoughts.
Positive affirmations help motivate yourself, encourage yourself to think positively and boost your self-esteem. If you struggle with negative self-talk, a positive affirmation can help you get out of the zone and quickly divert your mind to positive self-talk.
Lastly, positive statements help you build a set of fall-back values that you bring out whenever you are faced with a challenge. You can adapt to situations better and handle any challenge with a more positive outlook than a negative one.
With regular practice, affirmations can be a powerful tool for coping with day-to-day stressors. Long-term, these can help you change your daily habits and build new ones, and boost your confidence.
Download your Free Printable List of Positive Affirmations here.
Positive Affirmations for Kids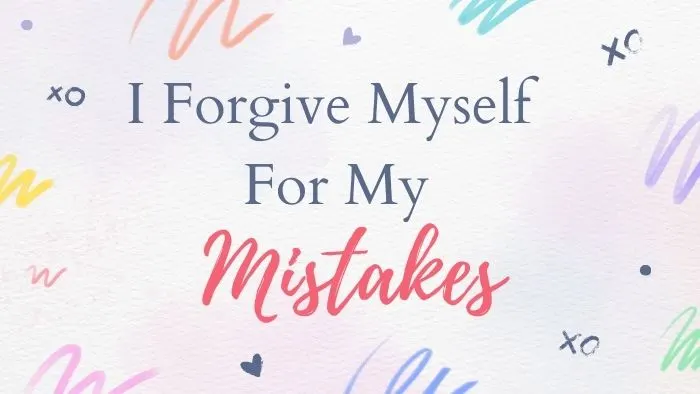 I am capable of learning quickly.
I am okay with being who I am.
I forgive myself as much as I forgive others.
I follow my own beliefs and people respect me for that.
I am kind to everyone.
I am kind to myself.
I deserve success in all areas of my life.
I attract kindness from the world.
I see myself as an amazing person.
I am valuable to my family and friends.
I deserve all the love I get.
I am a caring friend.
I have the power to overcome any difficulties that come my way.
I am unique and vital.
I forgive myself for my mistakes.
I choose to see beyond my insecurities.
I trust my instincts in everything I do.
I trust myself to make sober life-shaping decisions.
I am good enough, just as I am.
I rise above all the hurt I have endured.
I see myself as an influential person.
I get up every time I fall.
I show up for my friends fully.
I take breaks when I need to.
I embrace my body and all its flaws.
I am making positive changes in my life.
I love who I am becoming.
A Year of Positive Thinking for Teens
Positive Affirmations For Teen Girls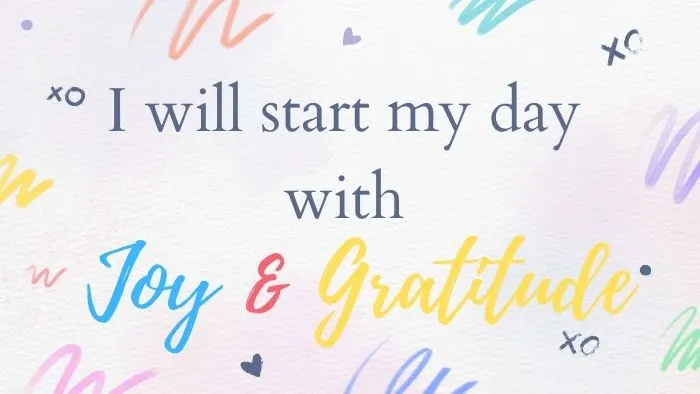 I am safe and secure.
I love every part of me.
I am a beautiful person.
I am allowed to be loud.
I am an amazing gift to myself and the world at large.
I appreciate myself for all I give to myself.
I am the most important thing in my life.
I do not need the company of others to feel complete.
The past has no control over me; I let it stay the past.
I will get everything I need to succeed in this stage in life.
I choose to be present in this moment.
I believe in myself and all my abilities.
I cannot give up on my dreams.
I am on the right path to realizing my goals.
I am more than enough.
I refrain from criticizing myself, and I allow myself to get over my mistakes.
I am proud of what I have become.
I will reward myself and praise myself for every accomplishment.
I am my only competition; it is me versus me.
I will focus on the light that is within me.
My journey is unique to me and my dreams.
I have an answer in front of me.
I will have a solution to every problem I face.
I am loved and appreciated.
I accept people for who they are and love them regardless.
I let go of my worries; they do not serve me.
I trust my ability to achieve my goals.
I will start my day with joy and gratitude.
I will focus on my good thoughts and silence the negative ones.
Have a look at this beautiful journal for girls to help them develop gratitude and mindfulness through positive affirmations.
Positive Affirmations For Teenage Guys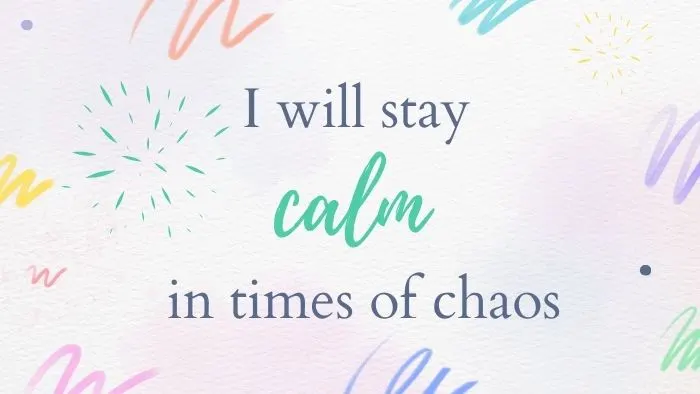 I am brave.
I have an unlimited potential to grow.
My emotions matter, and I am allowed to feel them.
I have powerful thoughts for success.
I will stay calm in times of chaos.
I believe in myself and my values.
I see the best in myself and others.
I am learning and growing every day.
I have positive people around me.
I make good choices in my life.
I am doing my best.
I am proud of the person I can see in the mirror.
My gifts and talents are valuable to the world.
I embrace my assertive nature.
I am learning from every challenge I am facing.
I can ask for help whenever I need it.
I am confident about the way I dress and look.
I will not make excuses; I can do everything I set my mind to.
I am laying a solid foundation for my future.
I will change my negative thoughts to positive ones.
I am responsible for the choices I make.
I am committed to seeing myself succeed in all areas of my life.
I surround myself with people that see my greatness.
I will do my best for my mind and body.
I have a place to fill in this world, and I will do my best to fill it.
Your teenage son might find this Mindfulness Journal for Teens helpful, with prompts and practices to help him stay Cool, Calm, and Present.
Positive Affirmations For Teens With Anxiety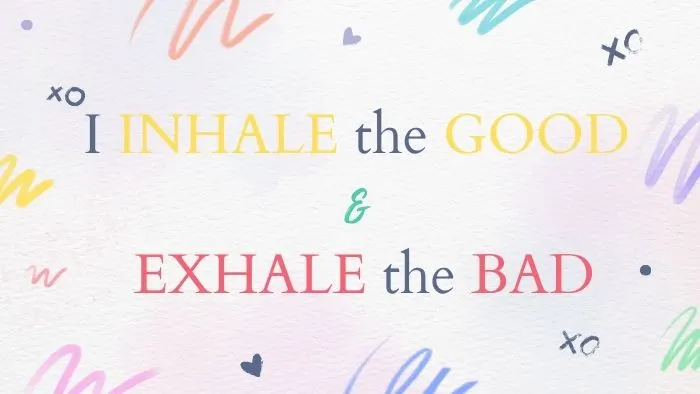 📢 You might also like to read: Coping Skills For Teens With Anxiety, Depression, And Anger
I am safe and under no threats at this moment.
I choose to react positively to any challenge that comes my way.
I choose to feel calm in this situation.
I am right where I need to be in life, neither slow nor fast with my life.
I choose to nurture thoughts to get me through this situation.
I forgive myself for letting negative thoughts get to me.
I inhale the good and exhale the bad.
I am in the right frame of mind.
I am not my anxiety; this will pass.
I have the strength and willpower to move beyond this anxious moment.
I will survive and bloom to greatness.
I cultivate my inner calm and express it.
I focus my energy on my values and not my anxiety.
I am living life with intention.
I will not allow my triggers to feed my anxiety.
I am not in danger; it is just an uncomfortable situation that will pass.
I take things one day at a time, one step at a time.
This is only a thought, and it can be changed.
This present moment is valuable.
I am guarded and protected at all times.
I trust the process of my life, even with the challenges.
It is safe for me to stand up for myself and speak my truth.
I have the power to go through this process and come out whole.
I am in the process of positive change.
I am allowed to feel what I am feeling.
I am facing life with courage.
The only moment I need to focus on is this very moment.
I let go of what I cannot change.
I will find joy in the little things.
My feelings are valid.
Put Your Worries Here: A Creative Journal for Teens with Anxiety
Positive Affirmations For Teens About Depression
This challenging phase of my life will come to an end.
Everything happening now is part of my process to my highest self.
I believe in my ability to get through tough times.
Everything I need is within me.
I have the love and support I need to get through this phase.
I have so much to be grateful for in my life.
Every day is a gift.
I am proud of where I have come from.
I deserve happiness.
Today is going to be a great day.
I show myself kindness and forgiveness.
My depressive phase will pass.
No feeling lasts forever.
I am getting closer to feeling my best.
I love myself unconditionally.
I am doing great today.
I deserve happy days.
One day everything will be okay.
I can do difficult things.
I am strong.
Life is worth living.
I am in full control of my life.
I am not selfish; I choose myself before anyone else.
I deserve to rest.
I am healing.
I am worthy of getting support and help.
You might also be interested to read these Inspirational Quotes For Teens to encourage them when stressed or anxious.
Positive Affirmations For Teens From Parents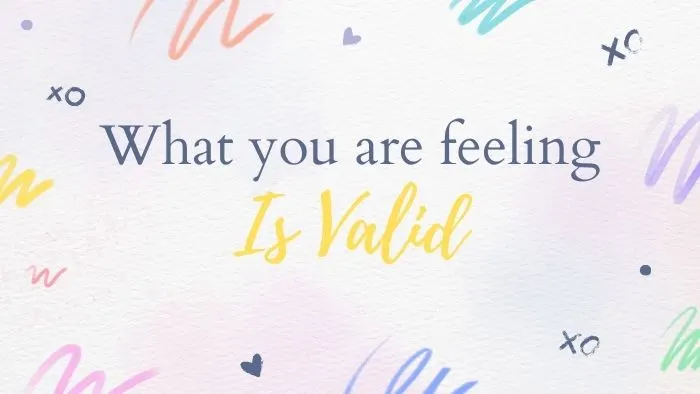 You matter to me.
I love your smile.
I am listening to you.
I value your presence.
I hear your concerns.
I understand.
You put so much effort into bettering yourself.
I am here to support your journey.
I believe in your ability to make smart decisions.
What you are feeling is valid.
You are right.
You are enough.
I value your opinion.
You are helpful to me.
I am rooting for you.
I love you.
You can say yes or no.
You are not alone in this.
Your friends are lucky to have you.
I know you can hack this.
It's okay to cry.
You have the opportunity to try again.
You teach me every day.
You are my precious gift.
This family would not be the same without you.
Printable Positive Affirmations For Teens
You can download these lists of affirmations and print them at home. Download them HERE.
How To Use Positive Affirmations For Teens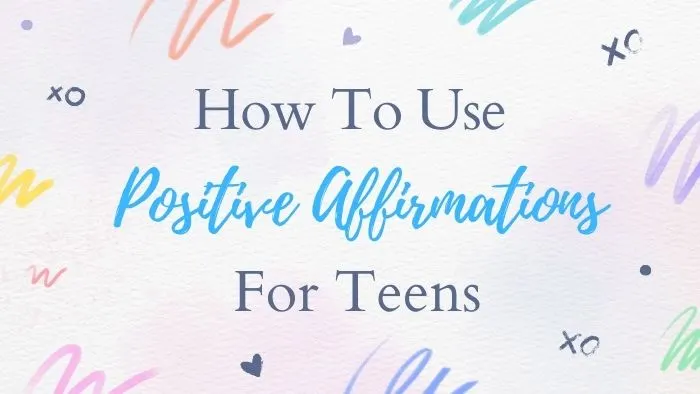 The first thing you should keep in mind when using positive affirmations is noting your triggers. You can point them out when they surface and counter the negative thought with a positive affirmation.
If your trigger is anxiety, noting triggers that feed your anxiety is the first step to benefiting from affirmations. Following this with a positive affirmation for anxiety will help you overcome the negative thoughts that manifest when you are triggered.
Mastering positive thinking skills is simple, but it needs practice. It is okay if you do not get it right the first few times; remember, you have to train your mind to shun negative thinking. The idea is to repeat your favorite affirmations to yourself as much as you need them.
Start by repeating them 3-5 times when you wake up and before going to sleep. Repeat them again whenever you feel anxious or have a negative thought bubbling up.
Over time, your mind will adapt to the positive side of thinking, helping you cope with situations better. But, like everything in life, you have to be realistic with the goals you set for yourself, including mastering positive affirmations.
It takes time to tune your mind to positive thinking, so do not expect to master the art of affirmations in a minute.
The best way to practice and use affirmation is to write a few in your journal. Picking a few and adding them to your journal daily can help you tune your mind significantly. With time, you will learn how to repeat them in your head, more so when you are faced with challenges that need you to affirm yourself.
Another great way to use affirmations is to print them out and stick them to your mirror. Seeing them and repeating them every time you look in the mirror is a wonderful way to practice positive thinking.
How Do You Write Positive Affirmations For Teens?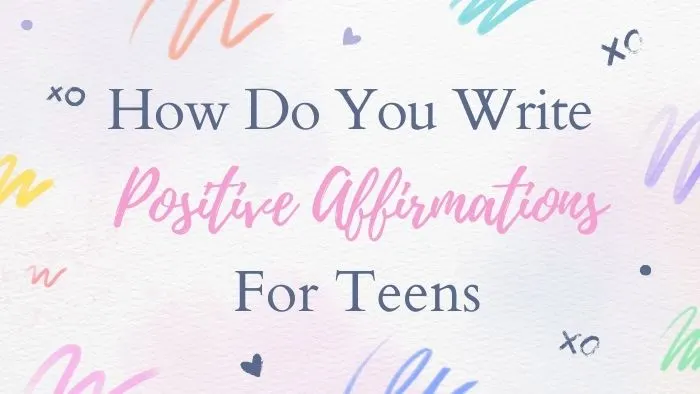 You can use any affirmations that you find in this post that you identify with, or you can write your own.
Find out what negative beliefs you hold. Write down any recurring negative beliefs or thoughts you can identify.
Identify and challenge your negative beliefs. The next step is to challenge your negative thoughts by writing down something that counteracts them. This will form the basis for your new affirmation.
Use the present tense when writing. Your affirmation should be positive, in the present tense, and in the first person. Speak to what you are now, not something you hope to be in the future. "I am strong." rather than "I will be strong."
Statements of affirmation must be firm and precise. You shouldn't use soft words such as "hope," "should," or "wish," since they lack the confidence to be effective.
Repeat them often. The power of repetition will help you build new thoughts and habits. Affirmations are most effective right before bedtime and first thing in the morning.
Say them out loud. Even though saying affirmations to yourself is a good start, saying them aloud has more impact. Writing them down further enhances their effect.
Use them when needed. An affirmation is most effective when made in the moment of need (for example, affirming "I am good at math" as you take a math test).
Prioritize your top affirmations. Limit the number of affirmations you use. Focus on the top 3 to 5 and prioritize them. Over time, you will be able to expand into more areas.
Why Are Positive Affirmations Important For Teens?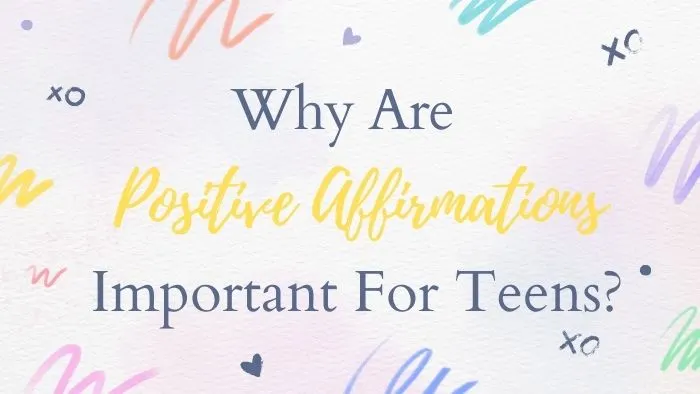 Teenagers face a lot of daily pressures at school as well as socially. All this stress can make it challenging to stay positive. Negative thoughts can lead to anxiety and depression. According to the WHO, suicide is the fourth leading cause of death among 15-19-year-olds globally. We, therefore, need to address adolescent mental health and reprogramme negative thoughts into positive ones. Positive affirmations can help them create a different mindset.
What Is The Most Powerful Affirmation?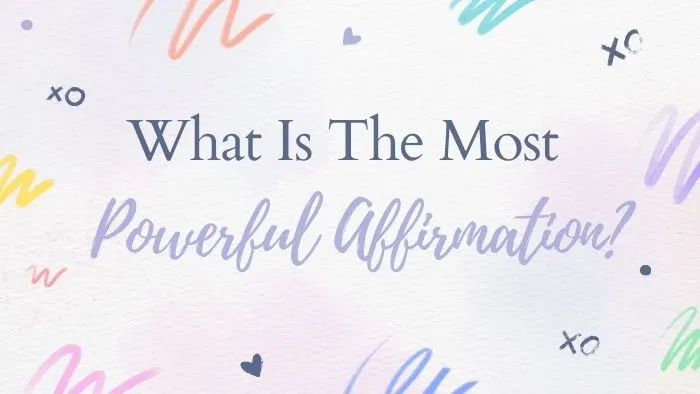 Finding the most powerful affirmation will be different for everyone. It depends on what you're struggling with right now.
To find affirmations that work for you, you must first identify the negative beliefs or recurring thoughts affecting you. Write these down, and then challenge them. Write down something that counteracts that negative belief.
You can find some in our list or come up with your own. Using this personal affirmation whenever a negative thought rears its ugly head will be the most powerful affirmation for you.
What Are Positive Affirmations Good For?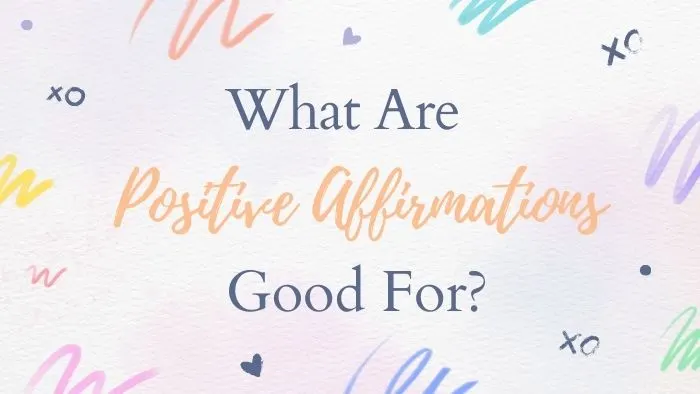 Positive affirmations are good for stopping negative thoughts and replacing them with positive ones.
Whenever you feel anxious or depressed and have a negative thought running around in your head, you can counter it by choosing a relevant affirmation.
You can start by saying it to yourself in your mind, then say it aloud. Try saying it in front of a mirror. Writing them out will also help you start believing them and changing your outlook on life.
For example, you may be worried about an exam, getting into college, or a friendship. Instead of dwelling on this, you can repeat the following positive affirmation to yourself every time you start worrying. "I let go of my worries; they do not serve me." It seems very simple, but by saying these words, you give yourself permission to let go of your worries. This doesn't mean that you won't worry ever again, but keep repeating this affirmation whenever you need it to allow yourself to move on.
Are Affirmations Good For Mental Health?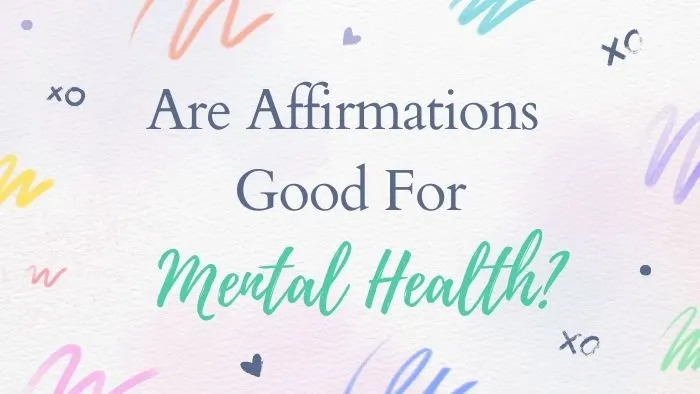 Absolutely! Using affirmations is an excellent form of self-care, builds self-esteem, and can be used as a powerful self-confidence booster. Repeating a positive affirmation can eventually reprogramme your brain and change negative thoughts into positive ones.