If you're about to start high school and wondering if a freshman can attend homecoming, you'll find detailed answers to your questions in this article.
Here's everything you need to know about the long-standing tradition of homecoming.
You might also enjoy reading:
Can A Freshman Go To Homecoming?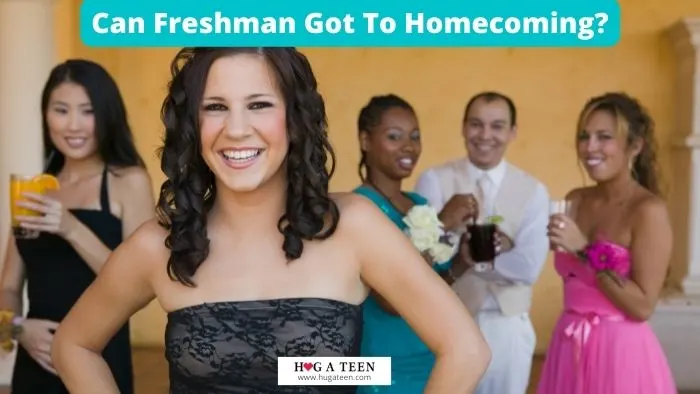 A freshman can go to homecoming as it is an event for all students in high school. Homecoming is an event held at the beginning of a new school year to welcome all high school students, including freshmen.
It is a great way to initiate first-year students into the school system and introduce them to the school's traditions while helping them get to know their seniors.
In America, homecoming is a long-standing tradition in high school. It is much more inclusive than prom, which is only open to seniors and, in some schools, juniors. Homecoming is a lot more casual and less dressy than prom night. Unlike prom, where schools go all out and hold a big celebration at an event off campus, most homecoming events are held in school; at the gym, halls, etc.
In some schools, homecoming consists of a week of events, including sports events, parades, pep rallies, and a dance for students.
Homecoming can be a different experience for first-year students than for upperclassmen. It is recommended that freshmen attend homecoming with a group of friends rather than a date. It is an opportunity to get to know classmates you might not usually have the time to hang out with during the normal school term.
Since it is an all-inclusive event, it is not as formal as the prom, and not everyone brings dates or dresses up. But this depends on the school's homecoming traditions, which are communicated to all students before the event.
Watch these freshmen get ready for homecoming:
What grades can go to homecoming?
All grades can go to homecoming. Unlike prom, homecoming is open to freshman, sophomore, junior and senior students. Since it happens at the beginning of the school year and incorporates sporting events in addition to the homecoming dance, all students are included.
You might also like to read: What Are The Grades In High School?
Can a freshman be homecoming queen?
A freshman cannot be a homecoming queen. This is because the queen and senior attendant positions are only open to students that have previously been attendants. And since a freshman is in their first year of high school, they are not eligible to compete for homecoming queen.
How should a freshman ask a girl to homecoming?
The best approach for freshman boys would be to choose the right time to ask her and start with a friendly conversation before homecoming week. Casually bring up the topic and ask her what her thoughts are on the event and if she's going.
You can ask her if she's planning on going in a group or if her friends have dates. Going in a group is probably a lot more fun, especially as a freshman, as it's more about getting to know everyone in your new school rather than having a romantic date with someone.
Many schools recommend that freshmen not take a date but rather go as a group. However, if you want to, then you absolutely can. It's totally up to you.
In recent years, homecoming proposals have become more elaborate, mimicking the creative signs, cute treasure hunts, and tasty treats that come with prom proposals.
What Is Homecoming For A Freshman?
Homecoming for a freshman is more of a welcome-to-high school event. It is a great way to initiate freshman students into the school system and introduce them to the school's traditions while helping them interact with their senior students.
When is homecoming?
Homecoming is usually held in the fall, around September and October. This is the typical time of the year when school opens to start a new school year and welcome fellow students in their first year while welcoming back somophores, juniors, and seniors.
Homecoming VS Prom
The most obvious difference is that homecoming is held to welcome students back to school, while prom is held to celebrate the seniors for finishing high school.
Homecoming (sometimes called baby prom) is a casual event that happens at the start of a new school year and is open to all students, including freshmen and somophores.
Prom is a formal dance that happens at the end of the school year and is only open to seniors and sometimes juniors.
What do you do at homecoming?
Homecoming is set up to bring the school community together, including new students. Activities at the homecoming court include a pep rally, a parade, a school homecoming game like football or basketball, and a school homecoming dance. Students and everyone involved engage in these activities to celebrate the school spirit as they mark the beginning of a new school year.
What's the point of homecoming?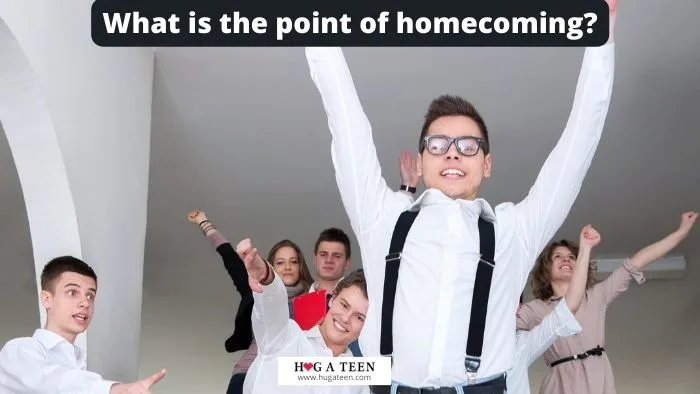 Most schools hold homecoming to celebrate the reopening of schools, encouraging student involvement. Homecoming is a casual, get-together event where students, school staff, and alumni of the school meet to have fun, interact and engage in activities with the intention of creating a strong school community bond.
What do freshman wear to homecoming?
Freshman students can wear anything comfortable, considering the intensity of activities at homecoming: a button-down shirt and formal pants for boys. For freshman girls, a stretchy, comfortable dress, flat tie-up, or closed dress shoes make good choices for a homecoming event. The idea is to have a semi-formal attire that is comfortable to move around and dance.
Dress codes will differ from school to school, which will be communicated to students before the event.
There are so many super cute homecoming dresses to choose from. Have a look at some suggestions below:
Best Off The Shoulder Homecoming Dress
Off the shoulder
Unique high low hem design
A-line dress
Several color options
Sizes XS to 2XL
Best Glitter Sequins Bodycon Dress
Imported
V neck sleeveless
Glitter sequins dress
Several color options
Sizes XS to XL
What time does homecoming start and end?
Most schools plan homecoming to start early in the evening, from 5 or 6 pm. The event continues into the night and ends around 10 to 11 pm. Usually, the event will start with a football or basketball game and end with a homecoming dance just before midnight.
Some students will plan to get together to have something to eat before the dance. Older students might have an after-party off campus as well.
How to dance at homecoming?
The best you can do at the homecoming dance is to have fun without worrying about your moves or what everyone thinks of them. Take off your shoes, jewelry, and corsages to avoid losing them on the dance floor. Enter the stomping grounds and let loose; if you cannot dance, jump up and down and enjoy the beats.
What do you wear to homecoming as a girl?
Girls wear shorter dresses to homecoming since long ones are reserved for prom. The good thing is that homecoming has a more casual dress code, so you can play around with the type of dress you wear. Just be sure it is comfortable and the right fit for your body type.
How to get asked to homecoming?
You can ask mutual friends to plant the idea of you wanting to go to homecoming with your prospective date. It is likely the guy you have in mind may not have picked up on your interest in being their date, and there is no harm in letting your mutual friends know that you'd like to go with him.
Going as a group is often more fun than going with a single date. You can always dance with your crush while still having fun with your friends. There's plenty of time for dating, and homecoming, especially for a freshman, should be about getting to know your classmates and senior students.
Related Homecoming Questions
What is homecoming in football?
Homecoming in football is an event where a football game is held as a welcome-back event for the players. The event aims to increase attendance and celebrate the football team. Most football homecoming events are fun-filled occasions with bonfires, rallies, parades, and dances.
Can 8th graders go to homecoming?
8th graders are not allowed to participate in homecoming since it is an event only open to high schoolers. But, some schools make exceptions, especially if the school has both middle school and high school students.
Can you go to another school's homecoming?
You can go to another school's homecoming as long as you come as a date to someone in that specific school. Schools encourage students to mingle with students from other schools. Some schools require you to fill out a form to attend the school's homecoming, but most schools do not require you to do anything to join them if invited.
Is it OK to go to homecoming without a date?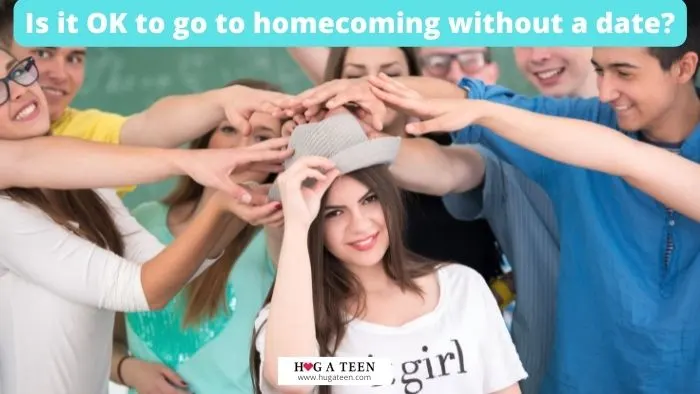 You can go to homecoming without a date; there is nothing wrong with that. Unlike prom, homecoming is a casual and social event open to all students, whether or not they have a date.
During the regular school year, you might not get the chance to meet new classmates or hang out with them as much as you would like. Homecoming is a great way to meet new people and make new friends.
Is it OK to wear jeans to homecoming?
It is not a good idea to wear jeans to homecoming. As much as it is a less dressy event than prom, it is an important school dance during the school year, and you will want to have a semi-formal dress code. Dress pants and a dress shirt will do. However, your school will have a suggested dress code, so it's best to follow their advice.