Choosing a team name can be an exciting and important part of creating a sense of unity and identity within a school group. Whether it's for a sports team, academic club, or extracurricular activity, a team name can help boost morale and create a sense of camaraderie among group members.
However, coming up with the perfect names for school groups can be a challenge. To help inspire your creativity, we've compiled a list of school group team names that are sure to get your team spirit soaring!
School Group Team Names
When it comes to naming a school group, it's important to find a name that embodies the values and interests of the group. To help inspire you, we've compiled a list of creative and meaningful names for school group.
Check out our Top 10 School Group Team Names:
Best of the Best – Show them what your team is made of.
The Brainy Bunch – Not bragging. Just telling the truth.
The A-Team – A-listers in one squad.
Outliers – Defining your team's uniqueness.
Champions – Manifesting the goal.
Guardians – Protecting your winning reputation.
The Contenders – Showing off your competitive side.
The Executioners – For the thinkers and doers.
Unbeatable – That's what you are.
The Insomniacs – Losing sleep to win.
Party, Study, Repeat – Your lives as students in a nutshell.
Sing-chronize – A group in harmony.
Goal Diggers – Your team name screaming your team spirit.
Hustle Squad – For the hustlers and the unstoppable.
We Talk A Lot – A group made up of chatty individuals.
Legends – You're the stuff that legends are made of.
Grammar Gurus – Grammar police out to get you.
Colony of Weirdos – Being weird isn't so bad when you find a squad.
Caffeine & Power Naps – Made your team is made of.
Counter-Strike Batch – Video game-inspired team name.
Local Losers – Trick them and make them feel that your team is not a threat.
Three Idiots – Movie-inspired. Iconic.
Fantastic 4 – Fantastic individuals to the fourth power.
Ultimate Nerds – Smart geeks assemble.
Game Changers – Your team is here to change the game.
Just do it – Focus on the goal and just do it.
Spicy Sugars – A 2-word version of the phrase "Sugar and spice and everything nice."
Common Goal – To win.
Fast And Furious – For the quick-witted and eager to win.
Power House – Another term for a winning team.
Leaders – Winning and leading by example.
Born Ready – No amount of intimidation can shake you.
Bad Boys Squad – You don't mean bad. Just some kicking vibe and attitude.
Sharp Shooters – Aiming to win one shot at a time.
Mountain Movers – No mountain is too high to reach the goal.
Divide and Conquer – Together, you can conquer anything.
Demolition Crew – Always ready to bring your opponents down.
The Forwarders – No other way but to forward.
Mighty Ducks – For the mighty thinkers.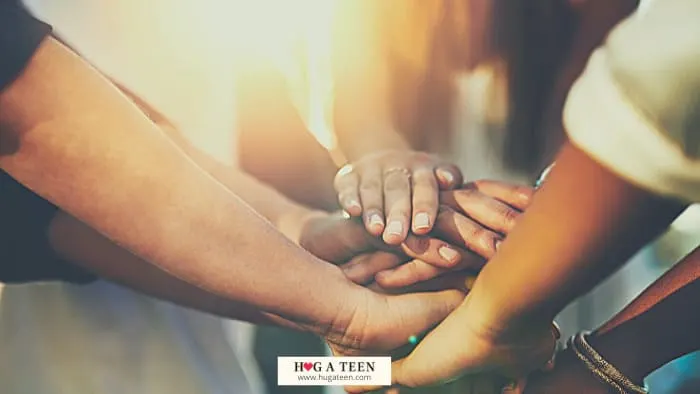 🥎 You might also enjoy reading our list of Softball Team Names
Funny Team Names
Humor is a powerful tool that can bring people together and create a positive team dynamic. If you're looking for a way to inject some laughter into your team's culture, a funny team name could be just the ticket. From puns and pop culture references to clever wordplay, we've compiled a list of some of the funniest team names to help you get started.
Zombeat Us If You Can
Won Plus Won = Two
Lord of the Rims
Team Redundant Team
No Lucks Given
Ugly Sweaters
Bean Counters
Nerds of a Feather
Textbook Text Bookers
Hot Dog Isn't a Sandwich
Consonant Love
99 Problems But Winning Ain't One
Let's Get Ready To Crumble
The Dino-Sores
Wonders Of The World
Free-Range Chickens
Booger Army
You're So Brain
Just Here For Cake
Game of Cones
Always Benched
Chicken and Quaffles
Granny Smith Apple Got Ran Over by a Reindeer
Hoops I did it again
Chatting Till I Die
We're On Mute
We Got the Runs
College Dropouts
Smells Like Team Spirit
You Need to Calm Down
Sulking Hulks
Dunking Dancers
Insert Team Name Here
Epic Failures
Shaquille Oatmeal
Win-Win Situation
Time waste
The Underachievers
Shape of my Art
Village Idiots
We Tried
Tea Spillers
Risky Biscuits
Win Direction
Goofy Dumplings
Zoom-Crashing Pets
The Weakest Links
Uncivilized Bunch
Game of Loans
Bottom of the Barrel
📢 You might also enjoy reading: Best Ever Dart Team Names & Ideas (Funny, Badass, Unique & Clever)
Cool Team Names
Cool school group team names can help give your group a sense of confidence and style, while also showcasing your unique personality and interests. Whether you're part of a sports team, gaming community, or business group, having a cool school team name can help set you apart from the rest. To help you find the perfect name, we've put together a list of some of the coolest team names around.
Calculated Victory
Old School Cool
Mafia
Lethal Weapons
Red Fighters
The Legacy Squad
We Lit
Bandits
Conquerors
5 for Fighting
Triple By Pass
Gladiators
Outlaws
Renegades
Defending Champs
Nacho Average Squad
Slayin' All Day
The Beanie Squad
Team No Spoilers
Done with BS
Mean Machine
No Boys Please
Terminators
The Black Widows
Pitbulls
Trouble Makers
Blood Relatives
The Turf Burns
The Real Slim Shadies
Thrashers
Riders of the Storm
Cranky Yankees
The Bachelors
Freakin' Awesomes
Astro Assassins
Buddies In Crime
Battle Buddies
Sons of Sun
Bulldogs
Black Mambas
Rocket Launchers
Over Achievers
Swagger
Elemental Elites
Best Brothers
Skywalkers
The Beastie Balls
Civil Disobedience
Fully Loaded
The Elite Team
⚽ You might also enjoy reading our list of KickballTeam Names
Good Team Names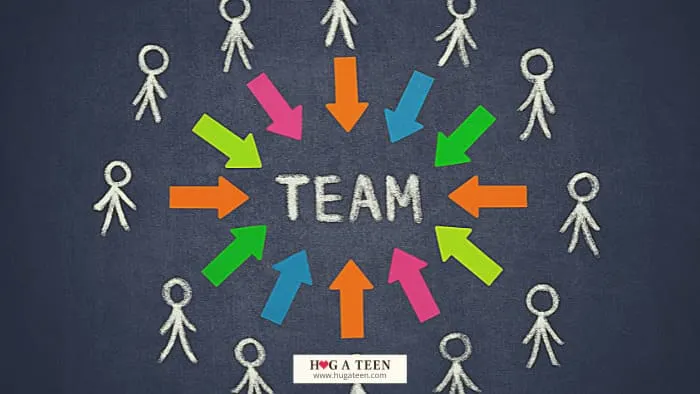 The Dukes
The Rule Breakers
Mummy Mystery Masters
Cool Nerds
Cyborg Droids
All For Won
Archers
Rebels
Ambassadors
Warriors
Born to Win
Just Deserts
Ninja Bros
The Influencers
Unstoppable Force
Affirmative Reaction
The Talent Gene Pool
Don't Stop Ballieving
Titans
Lightning Legends
The Wise Women Gang
Movers and Shakers
Alpha Team
Rule Breakers
Desert Storm
Slumdog Slingers
Walkie Talkies
True Sunshine
Beast Mode Dudes
The Agony of De Feet
Ball of Beauty
Exterminators
We Grow Together
Chaotic Tornadoes
Homerun Hitters
Fools of Masquerade
Masters of the Universe
Buddies for Life
My Gang
Ultimate Nerds
Kids In Action
United Army
No Nonsense Gamers
Unique Team Names
Sometimes, a standard team name just won't cut it. If you're looking for school group team names that are truly one-of-a-kind, we've compiled a list of unique and creative name options to help you stand out from the crowd.
Thunder Gods
Your Worst Nightmare
Will Work For Food
Pitch-er Perfect
A Team Has No Name
Always Hungry
Maniac Messengers
Random Access Memory
Playing Our Way
One-Hit Wonders
Enter Team Name Here
Crepes Better than Creeps
A Pitcher On My Mind
Mediocrity At Its Best
Life of Pi
Best Team Name
Crispy Fried Chickens
Mandatory Fun
Changing Majors
Couch Potatoes
Boring Classes
Unlimited Talks
Skipping Class – 🤓 You might like to know How Many Days Of School Can You Miss?
Another Team Name
2nd Choice of Team Name
Life Is a Highway
Brotherly Harmony
Trolls of disgust
Long Story Short
Procrastinators Now
Whaddup Cuz
No Spamming
Wait A Secant
The Treblemakers
Best Team Names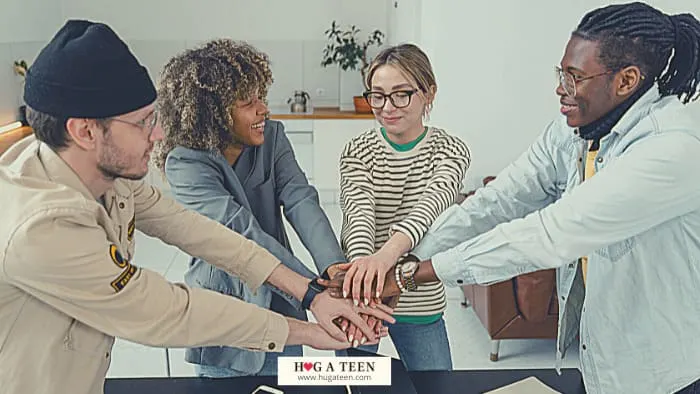 Here are some of the best school group team names for you to choose your favorite:
Class Acts
No Nonsense
The Haunting Turtles
The Mystery Titans
Prime Vikings
Black Knights
The Big League
Study Wars
The Triple Hits
The Underdogs
The Bookworms
Brah Brah
Dream Crushers
Eliminators
High Altitude
The Cool Gang
Home Runners
Think Together
Junior Stunts
The Talkative Tribe
Hard Rock Life
Fearless and Flawless
Baby Boomers
Dream Team
All In The Family
Bookworm Athletes
Too Great For Words
Lemons and Lemonades.
Only Homeruns
Library Lurkers
Trivia Tramps
Scholars Society
Wondering Minds
California Girls
The Atom Bomb
Amazing Alaska
Un-De-Feet-able
The Untouchables
The Real Beatles
Legends To Be
The Folks
The Talent Troupe
Red Bull Wings
Master Spinners
Infinity and Beyond
Friends Forever
Wednesday Warriors
No Risk, No Reward
The Novelties
Valet Minds
The Order of Phoenix
🏐 You might also find some interesting Volleyball team names.
Powerful Team Names
A powerful team name can inspire strength, unity, and confidence within a group. Whether it's for a sports team, business group, or social club, we've compiled a list of school group team names that will show them who's the boss.
The Spartans
Aviators
Vigilantes
Tough Survivors
The Allies
Men of Steel
Fast and Curious
Deal Makers
Great Cowboys
Fire Extinguishers
The Chosen Ones
The Invincibles
Wise Crackers
The Expansion Pack
We Run The World
Hot Shots
First-Class
Avengers Assemble
Chicks with Flicks
Accelerated Academy
You Got Served
Jets of Giants
The Kick-ass Team
The Grapes Of Math
Mad Mammals
Brothers From Another Mother
Advantage Academy
The Furious Five
Space Angels
Straight Flush
Underrated
The Hustlers
Holler Scholars
Touch The Base
The End Game
Soul Crushers
Four of a Kind
The Rulers
No Limit
Goal Masters
Small Steps
Full Deck
Crashing Crusaders
The Kickstarters
A Step Ahead
The Shackled Sharks
Sink or Swim
Gossip Girls
Beat It
Deadly Exclusives
Forward Thinking
Creative Team Names
Creative group names can help showcase your group's innovative and outside-the-box thinking. Whether it's for a project team or a social club, we've compiled a list of creative school group team names to help you express your unique identity.
Smooth Like Butter
Killer Catchers
Chamber of Secrets
Awesome Cowboys
Different Strokes
Gone with the Win
Crypto Fries
Showed up and Scored
Selfie Sisters
Illusion of Greatness
Addicted to Cookies
The Vigilantes
Fortnite and Chill
Don't Messi With Us
The Full Tummies Project
Charlie and Angels
Serial Winners
Alpha Strikers
Horsemen of the Apocalypse
Leaders In Learning
Chichore Dost
Bed, Bath, and Beyonce
What's in a Name
Devils VS Angels
Fearless Immortals
We Wear Pink On Wednesdays
Clash With The Babes
Compassion Academy
Kindness Crew
The Finishers
X Mate
Donut Lose
Misfit Thunders
Diligent Dingos
Better Change
Special Titans
The Potato Sacks
Incognito Mode
Lords Of The Bling
Flux Capacity
Most Valuable Players
The Groundbreakers
Sneak Attacks
Donut Disturb
Dolls With Balls
Smoked Salmons
Masterminds
Unbreakable League
Awesome Team Names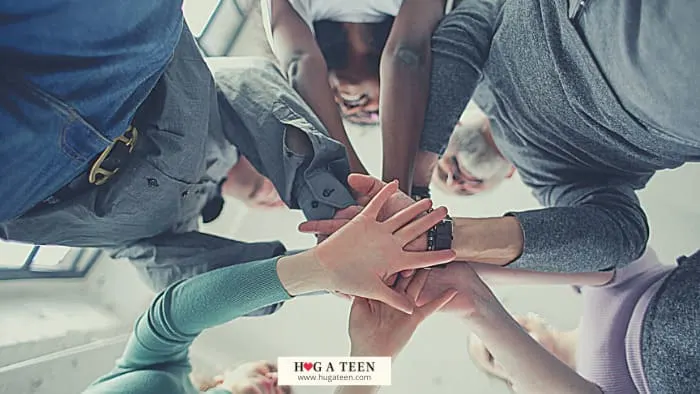 Spark Plugs
The Clue Chasers
Ultimate Initiators
Avant-Garde
Master Defenders
Virtual Reality
Can't Stop, Won't Stop
The Originals
Walkers Of Fame
Great Whites
The Shakedown
Positivity Squad
Copyright Makers
Team Dedication
Sour Patch Kids
Noteworthy
Fabulous Friends
The Pen Palette
Alphabet Kids
Boots and Skirts
The Rat Pack
Man of Stealth
Youth Work Force
One World Academy
Oak Hills Elementary
Viking Pitchers
Burn Baby Burn
Flickerin' People
The Hot List
Poison Ivy
The Branches
The Back Benchers
Hungry for Trouble
Spiked Punch
Wrap Battle
Different Time Zone
The Heat Wave
Rock and Roll
Social Battalion
Amazing Athletes
New Year's Resolution Crew
Strawberry Champagne on Ice
Corny Corn Dogs
Learning League
Cream de la Creme
Near ones
April Angels
Mad Matters
Blue Badgers
The Rack Pack
Rumbled Rockers
Crashing Amigos
Going The Distance
Raging Backflips
Camp Crew
Baby Stars
Blazing Rockets
Five Star Students
Pigtails Daycare
Through Thick and Thin
Straight A Academy
Cute Team Names
If you're looking for a team name that's both adorable and catchy, we've got you covered. From puns to playful references, we've compiled a list of cute school group team names that are sure to make you smile.
Cltr+Alt+Elite
Newbies
Kids R Us
Teenage Dream
Mermaids
Tater Tots
Unicorns
Lucky Charms
Girl Scout Dropouts
Dream Warriors
Bromance Squad
Taylor Swift Squad
Cousins Across the Pond
Will Run For Snacks
Rubber Ducks
Female Fatale
Spring into Action
Run Track Mind
Fabulous friends
Ladies Who Crunch
Independent Girls
Don't Test Us
Making Strides
Girls on Fire
Skillz That Kill
Big Brother and Big Sisters
6 Semesters And A Movie
Choir of Angels
The Do-Gooders
Lovely Friends
The Superheroes
Young And Breathless
The Three Musketeers
Little Moons
Cool Kids Club
Happy Tails
Shooting Stars
Trollers
Amazing Pals
Catharsis Clique
Duck Duck Goose
Happiness All Around
Backpack Heroes
Changu Mangus
Eye to Eye, Ear to Ear
Baddies and Buddies
Sweet Unicorns
❤️ You might also enjoy discovering some cute names to call your crush.
Catchy Team Names
Cheers For Beers
Red Hot Chili Steppers
Generation Z
Besties for the Resties
Worst Pace Scenario
The Uncalled Four
Legs Miserables
What The Hill
Avo-Cardio
Young Bucks
Control Patrol
Weekend Warriors
Wounded Walkers
All About That Pace
The Meme Team
Pimp My Stride
Ketchup If You Can
Victorious Secrets
Moves Like Jaggers
Thinking Tarantulas
Vicious and Delicious
Chop it like it's Hot
Star Busts
Big Dills
Agony Of De Feet
Waste Brains
Pace Setters
New Kids on the Block
Shawty, It's Sherbert Day
The Holy Walkamolies
Axis Anything
Chicks With Kicks
The Water Coolers
One Time At Band Camp
Not Fast, Just Furious
Drilling Me Softly
Folk And Kin
Laugh N' Learn
Pitch Please
Planet Volleywood
The Taco Belles
Donut Call List
Clever Cats
Sibling Signals
Keep Calm And Curry On
The Untouch-a-Balls
Four for a Fall
Backstreet Girls
Let's Taco 'bout it
Big Net Worth
Low And Slow
Magic Makers
Lush Puppies
All About That Ace
Crazy Gang
Rhythm And Weep
The Mega Minds
Heroes College
Mission Unblockable
Gang Of Greatness
Bat Attitudes
Swish Kebabs
Flock Together
No Punt Intended
Start Smart
Can't Cutch This
Connect The Dots
We Will Block You
Easier Said Than Run
📢 You might also enjoy reading Helping Your Teenager Find Their Passion (Tips & Activities)
How To Name A School Group Team
1. Choose a unique and catchy name
Choose a catchy, unique name for your group so that it will attract attention and stand out. Having a catchy and unique name is essential to the group's popularity. The name of your team will stick with your fans if you make it easy for them to remember it.
2. Establish the team's identity
In choosing a name for your team, get a sense of its personality and how it fits in with the group.
3. Get your team members involved
Every individual has their own ideas. In order to get some ideas and suggestions from your team members, you can include them in the naming process. Besides building team spirit, it will help you find a group name that everyone can relate to. It is crucial that you involve your teammates in the name-making process. Failure to do so may result in some not liking the name in the end.
4. Think of the things the members have in common
Find a shared interest between you and every member of your groups, such as movies, books, sports, or food. The group name should be relevant to that topic or thing so that you can find one that encourages team spirit. As a team, you determine what your best attributes are.
5. Associate the name with a popular term
Our team names are often associated with certain values and characteristics. School groups should have names that symbolize strength, power, and dignity. The name of your team should also convey the qualities of courage, competence, resilience, and confidence.
6. Adjectives are useful
By using adjectives in school group names, you can emphasize certain characteristics or make your team stand out. It's also a good idea to take a look at the thesaurus and find out synonyms for the most commonly used adjectives. This will give you more options for team name ideas.
7. Create a team name using a name generator
Getting cool group names for your school group can be a bit tricky, but you can easily find them by getting help from a team name generator.
8. Make it meaningful
Meaningful names appeal to people. It is best if your group name has some meaning to it. A meaningful name grabs people's attention and is catchy.